Cajun Country is world-famous when it comes to food. While we're known for savory specialties like boudin, crawfish, and jambalaya, Cajuns also have a pretty serious sweet tooth. No Acadiana meal is complete without first indulging in dessert. Here are a few sweet treats everyone in the family will enjoy.
Louisiana Sno Balls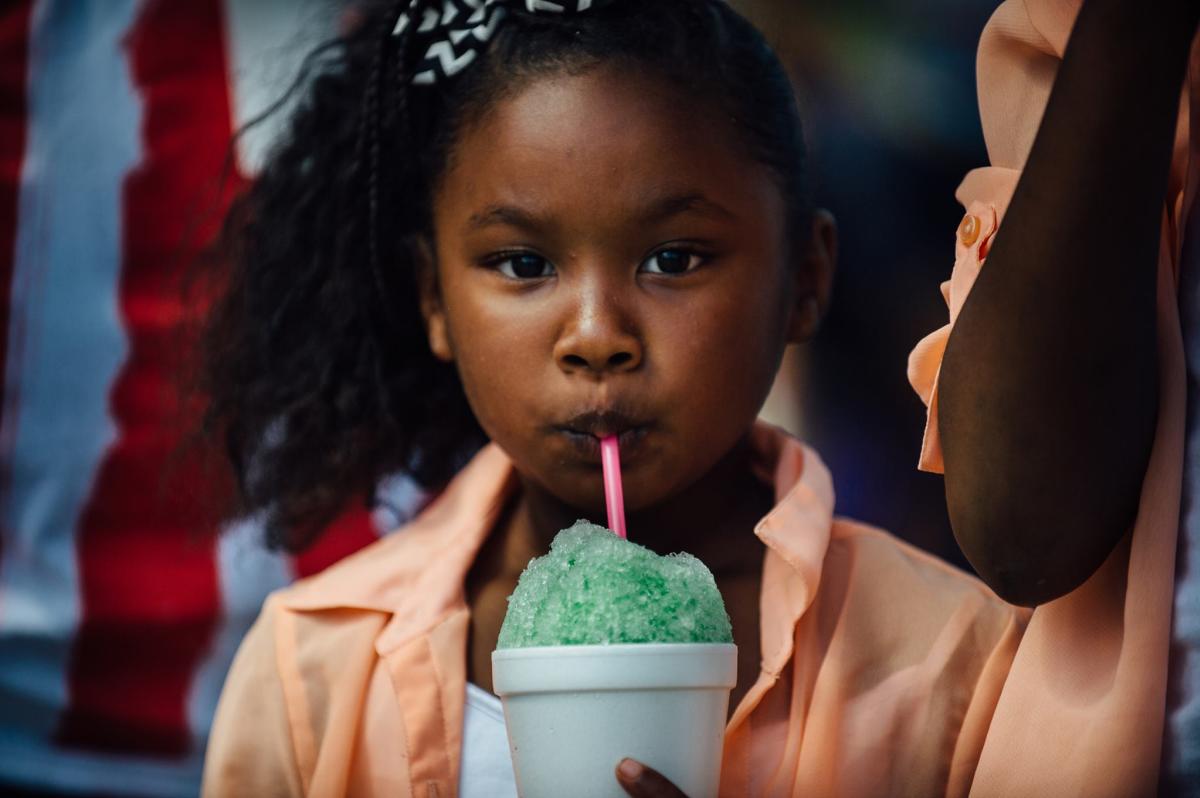 This ice-cold treat is the perfect antidote to a hot summer day. Invented by a New Orleans man in the 1930s, sno balls remain a statewide staple. Louisiana harvests literally tons of sugar each year, and pure cane syrup is what makes sno balls so good. Open from April to September, Murph's Olde Tyme Snowball Stand is a local favorite, located near the University of Louisiana. Open year-round, Cajun Sno is so popular, lines start forming right after the school bell rings. Sno balls even come stuffed with Blue Bell ice cream for the ultimate brain freeze. For a list of sno ball places in Lafayette click here.
King Cake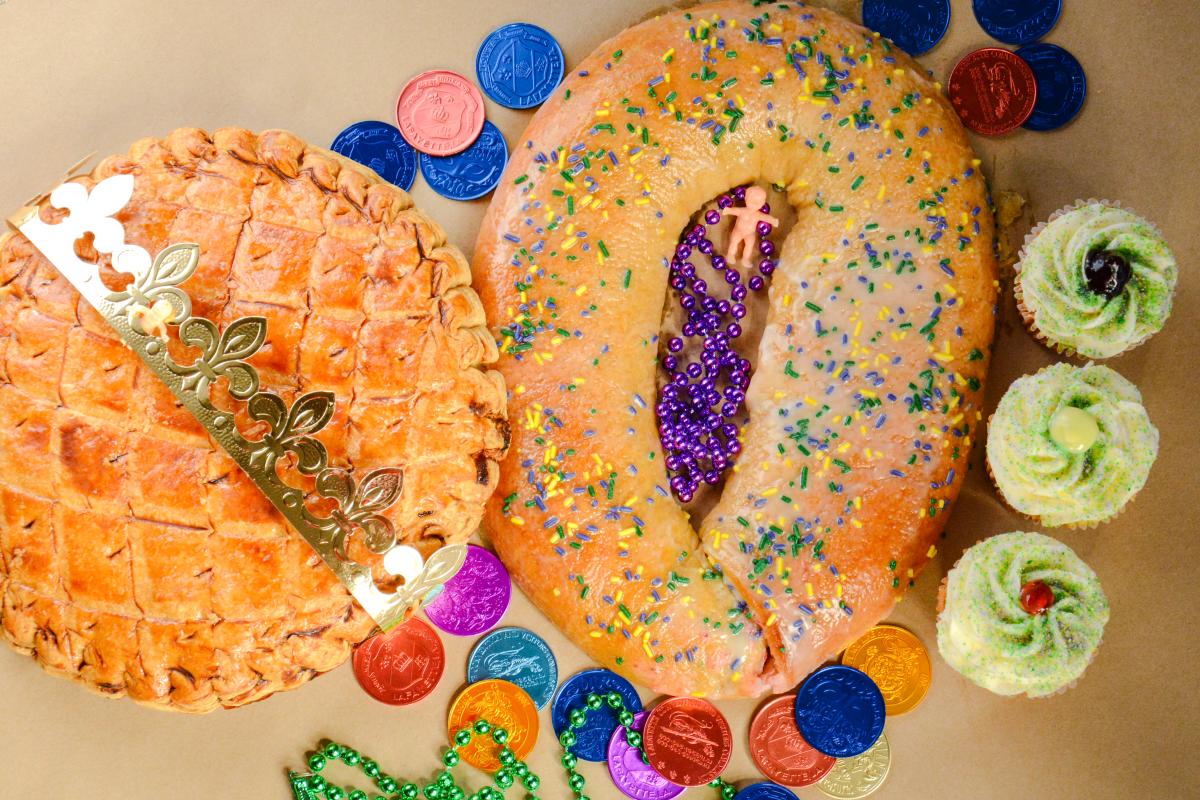 Popular at Mardi Gras, these divine pastries are a must on any trip to Louisiana. Even if you're not here for Carnival Season, you can special order king cakes year-round, usually with a 48-hour notice. Stop into Poupart's Bakery, founded in 1967 by French native Francois Poupart, for a wonderful selection of pastries year-round as well as a traditional French-style king cake. Another heavy hitter, Keller's Bakery has roots dating back to 1895 when Victor Keller opened the family's first bakery in nearby Abbeville. Now located in downtown Lafayette, Keller's produces homemade treats as well as hundreds of king cakes each day during Mardi Gras. For a list of places that sell and ship king cakes click here.
Beignets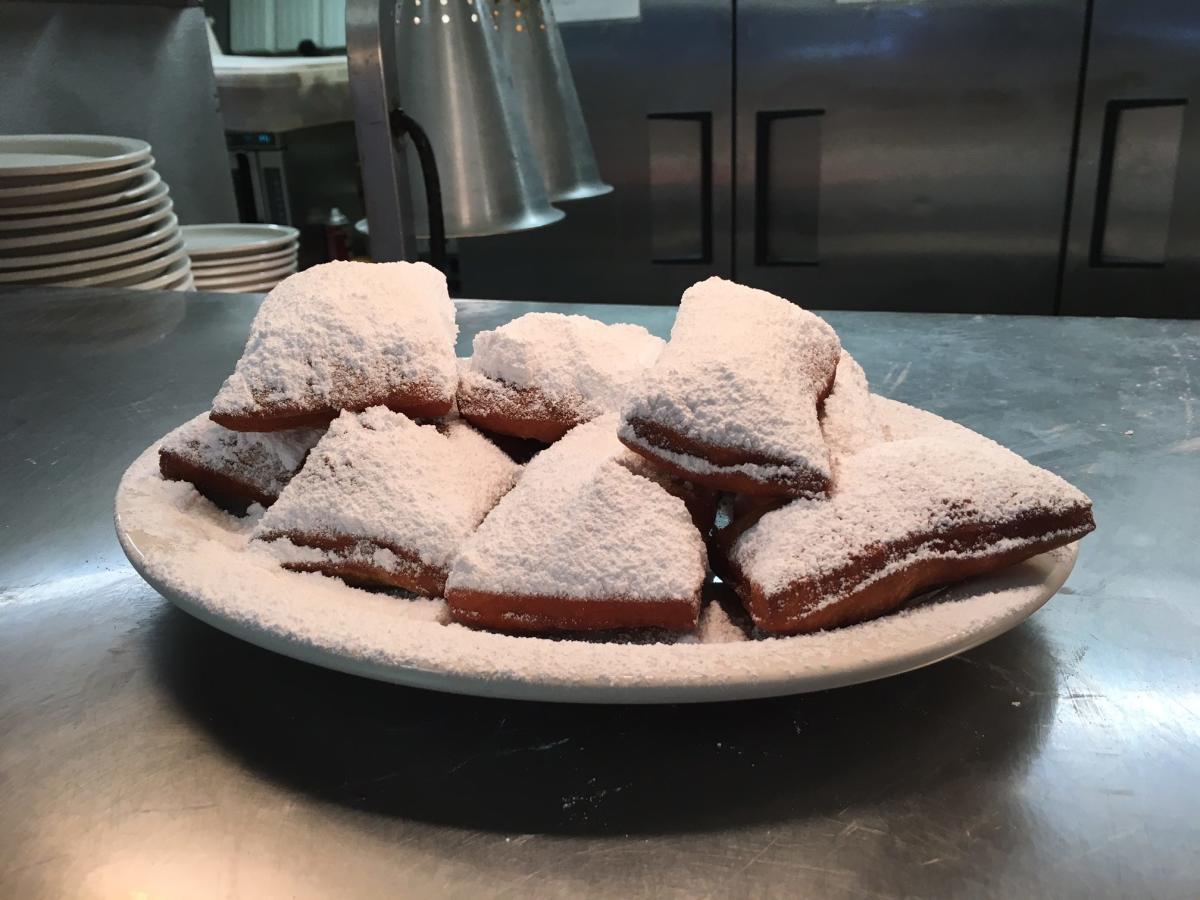 Image courtesy of Facebook.com/T-Coons
17th-century French settlers brought beignets with them to Acadia, Canada and then later to Louisiana where they eventually landed. The square-shaped, deep-fried airy doughnut topped with powdered sugar is ideal for breakfast or an anytime treat. You can enjoy beignets under the oak trees Saturday mornings at The Lafayette Farmers & Artisans Market, where they're made to order. Local breakfast joint T-Coons is another go-to spot for warm beignets that are finger-licking good.
Doughnuts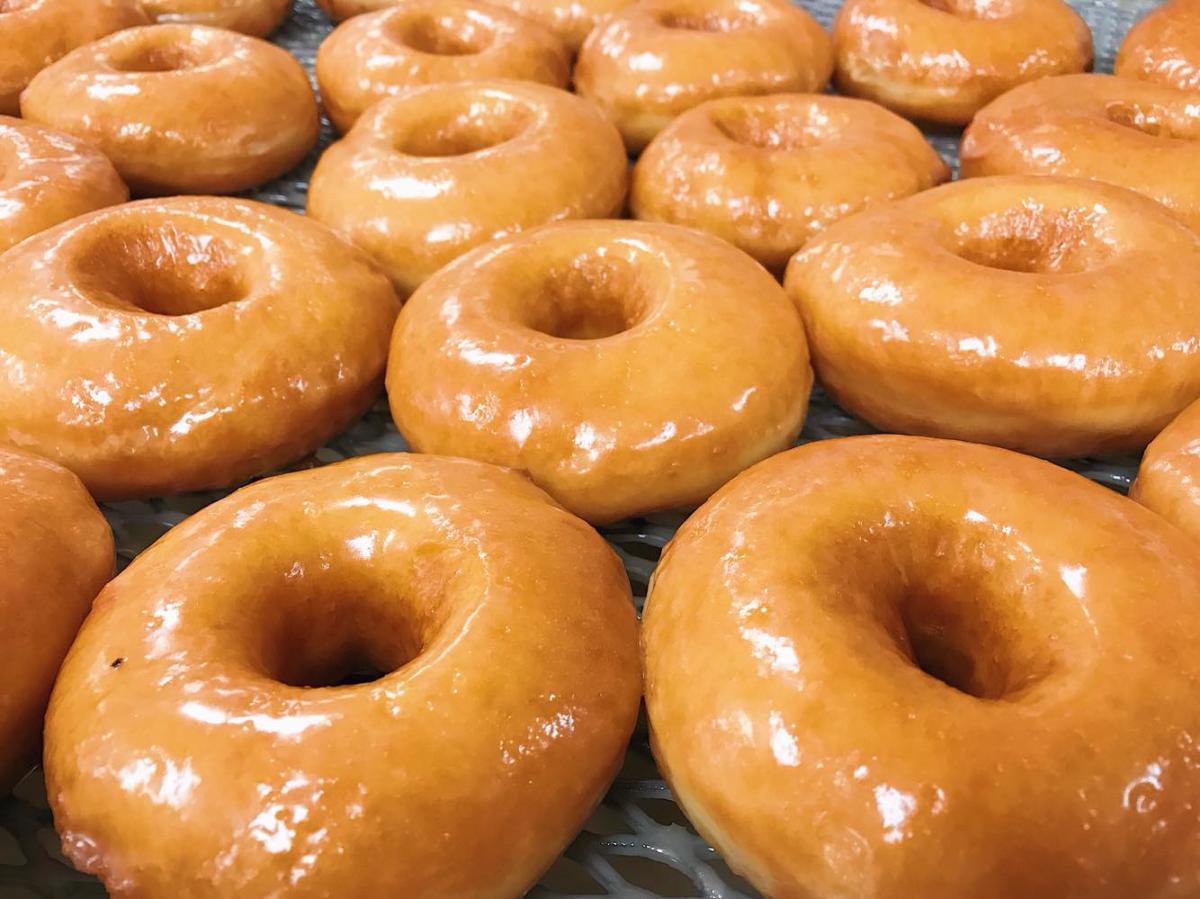 Lafayette folks are fiercely loyal when it comes to their hometown doughnut shops. Locals brag that Krispy Kreme and Dunkin Donuts wouldn't dare open shop here because they wouldn't make it. Two popular stops are Rickey Meche's Donuts and Cajun Market Donut Company, both with multiple locations. Opened in the late '60s, the Original Rickey Meche's Donut King is more popular than ever, serving fresh doughnuts, king cakes, and kolaches. Cajun Market Donut Company serves more than a dozen types of doughnuts and doughnut holes including maple bacon, turtle and Bavarian cream.
Ice Cream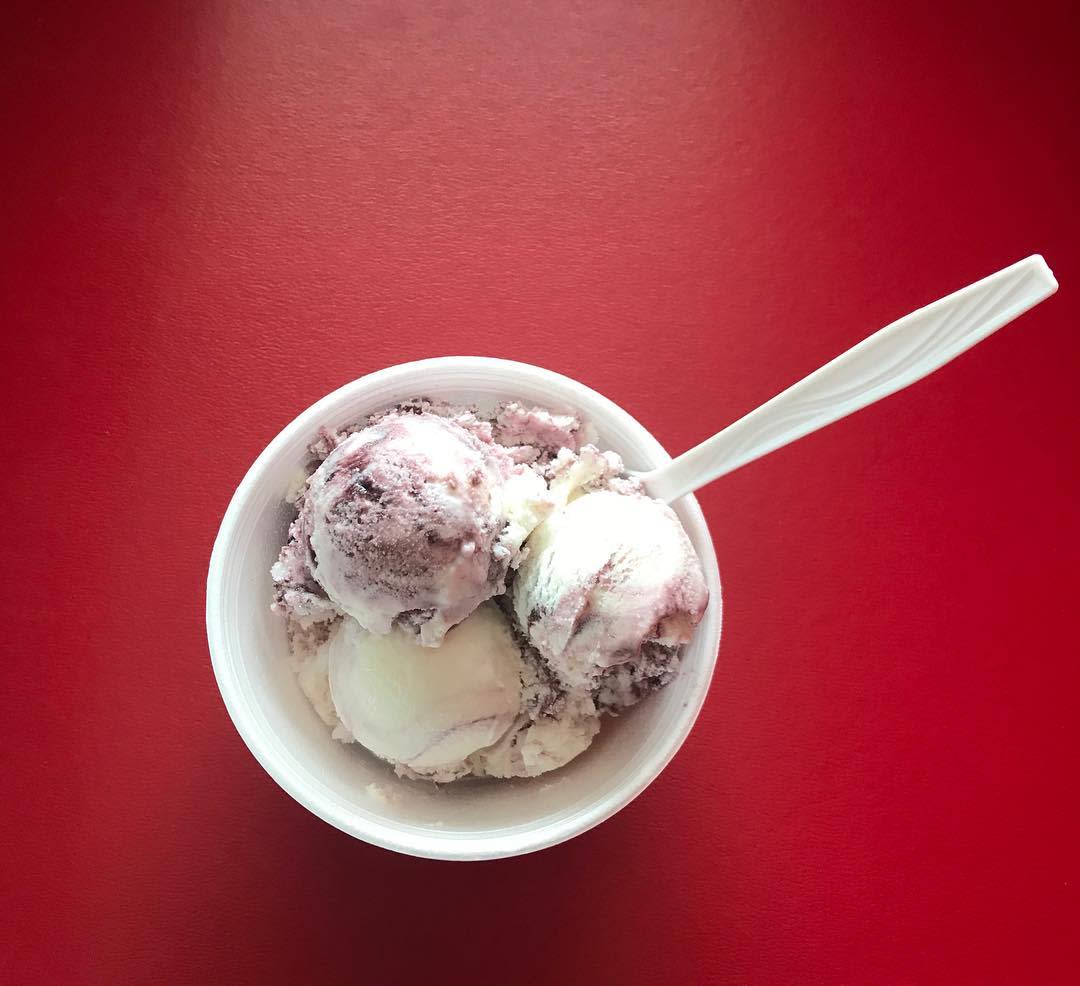 There's nothing sweeter than nostalgia, and Borden's dishes out plenty. The last remaining Borden's shop in the world, the downtown Lafayette landmark has been popular since 1940. Patrons can choose from two dozen flavors of ice cream and sherbet plus hand-spun milkshakes, malts and even cold Borden's milk right out the machine. A block down the street is Carpe Diem, a gelato and espresso bar that's the perfect pick-me-up for both kids and parents. Since 1947 Judice Inn has been known for their burgers, but their milkshakes are also not to be missed, served in the family-owned casual diner.
Lagniappe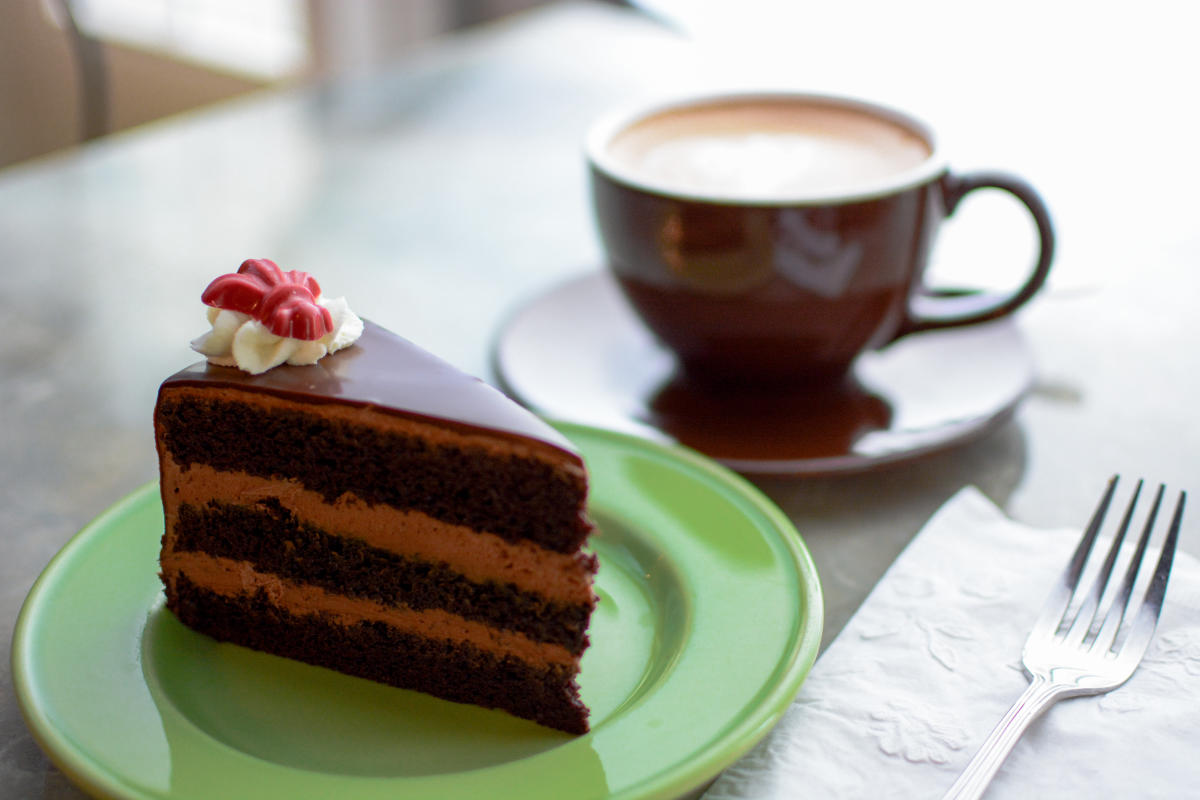 Still hungry for more? For something a little extra, head to locally owned Lolli's Chocolates, tucked into the Lafayette Oil Center near the Girard Park playground. Beautifully packaged chocolates make the sweetest souvenir for loved ones back home, or just go ahead and enjoy a chocolate-covered Oreo right on the spot. Indulge at Parc Lafayette is located right beside a shaded playground and splash pad in an upscale shopping center. It bills itself as Lafayette's only dessert restaurant offering an assortment of pies, cakes, brownies, cookies and more. Two miles south of Acadiana Mall, Zuhause Bakery is worth the drive. The owners lived in Germany for more than 25 years and serve everything from apple strudel to beignet donuts.