Anchoring the Uptown Lofts, Black Café serves excellent coffee and a blessed variety of savory and sweet indulgences. The brainchild of Tre Ware, it is a peaceful haven in the downtown area. With huge windows and comfortable seating aside, guests are treated to considerate service as drink and food choices are made.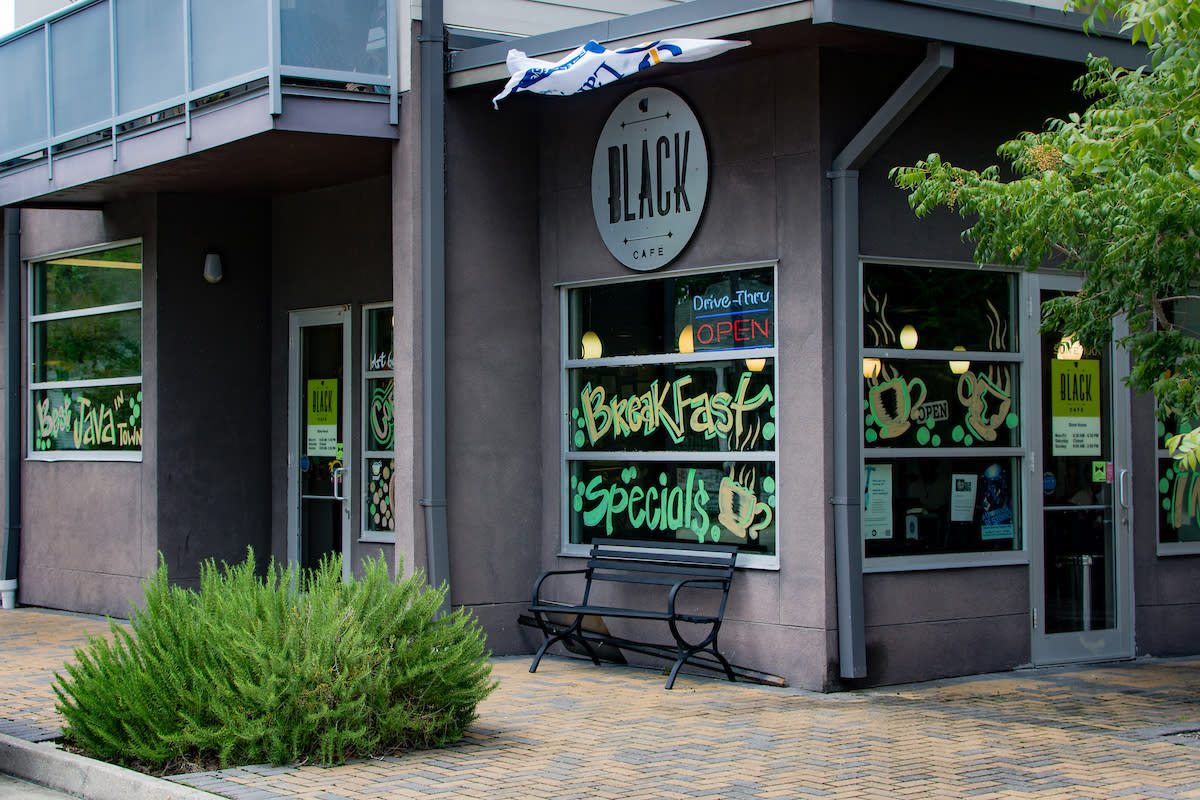 Tre comes from a lengthy hospitality background, having spent years working at Olde Tyme Grocery and CC's Coffee House. He wanted to establish a welcoming place with a relaxed vibe and a simple menu where anyone would feel comfortable no matter their background.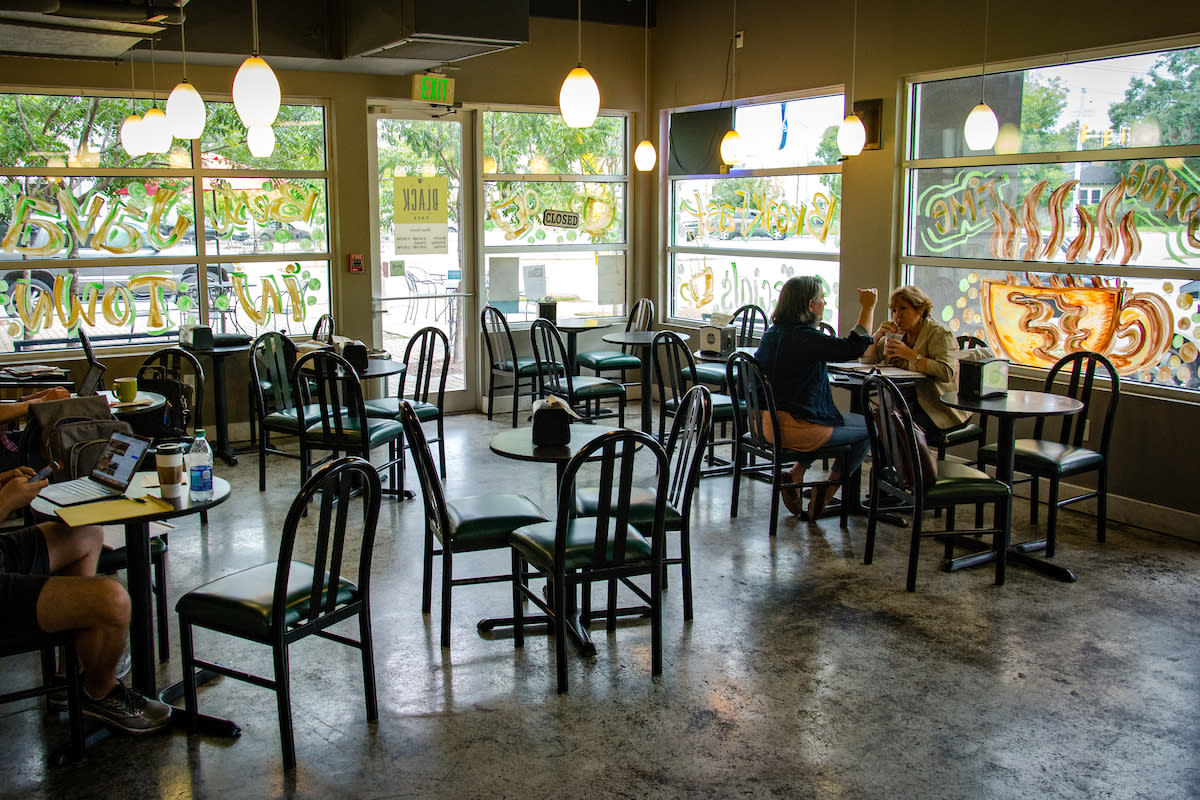 Following that formula, Black Café has succeeded. You'll find all manner of people enjoying the café's offerings – doctors, teachers, plumbers, gardeners, students – anyone looking for a great cup of coffee and comfortable space in which to enjoy it.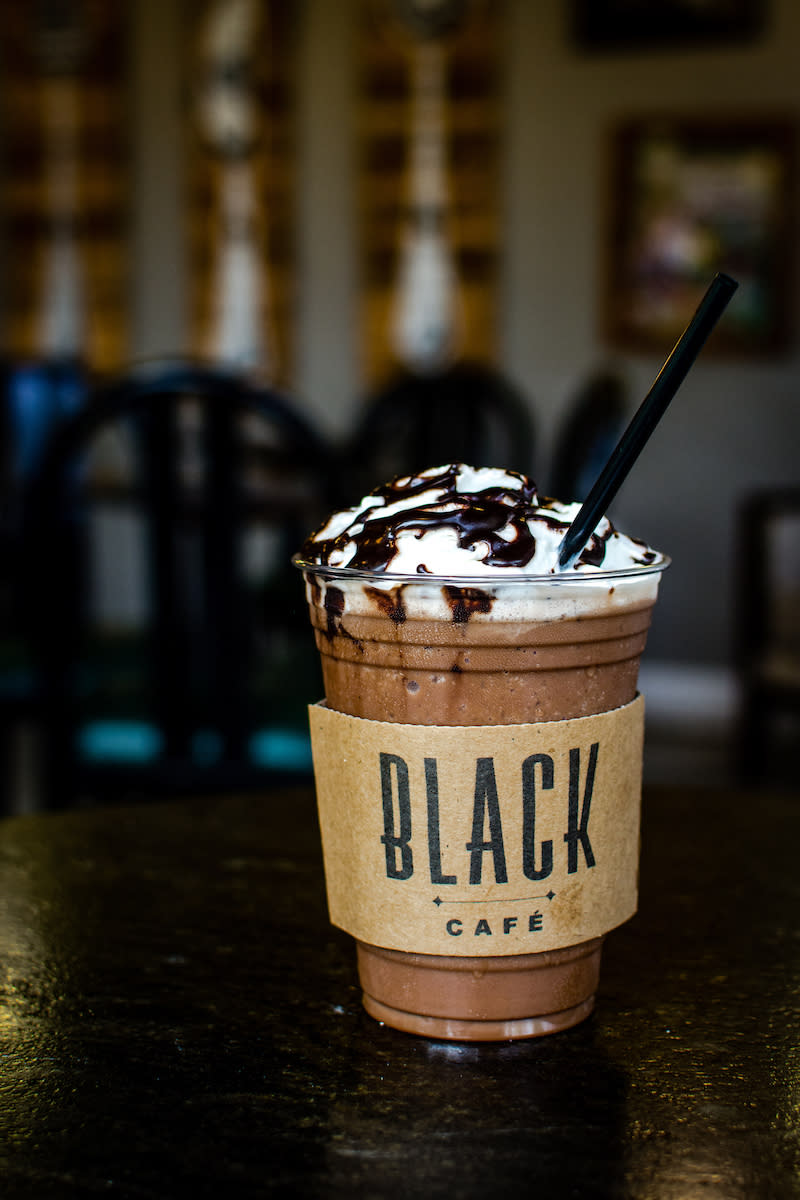 The food offerings are best described as café food, pure and of the highest quality. A wide assortment of pastries complements the coffee and all of the drinks offered from the full-service espresso bar.
A breakfast/lunch menu that is available all day allows guests to feel perfectly accommodated whether they're in a breakfast or lunch type of mood. While first-timers and out of town visitors come looking for the scotch eggs, beignets and sweet potato biscuits, regulars know to order the huge burger or any of the breakfast sandwich options.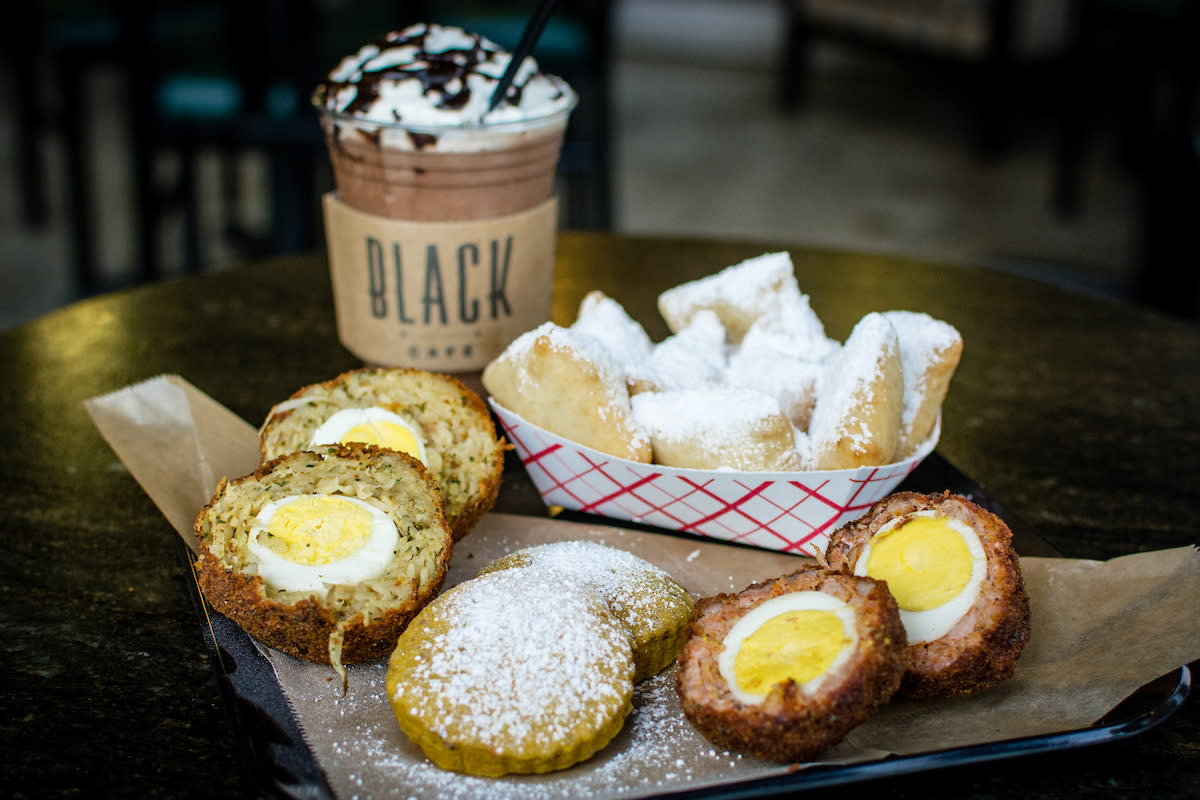 An in-house favorite is the beignets, and let's be honest – few things are as perfect as a plate of fresh beignets and a hot cup of coffee. Beignets can force you to stop and enjoy the moment as their window of perfection is short. One must sit down and enjoy where you are and revel in eating them piping hot.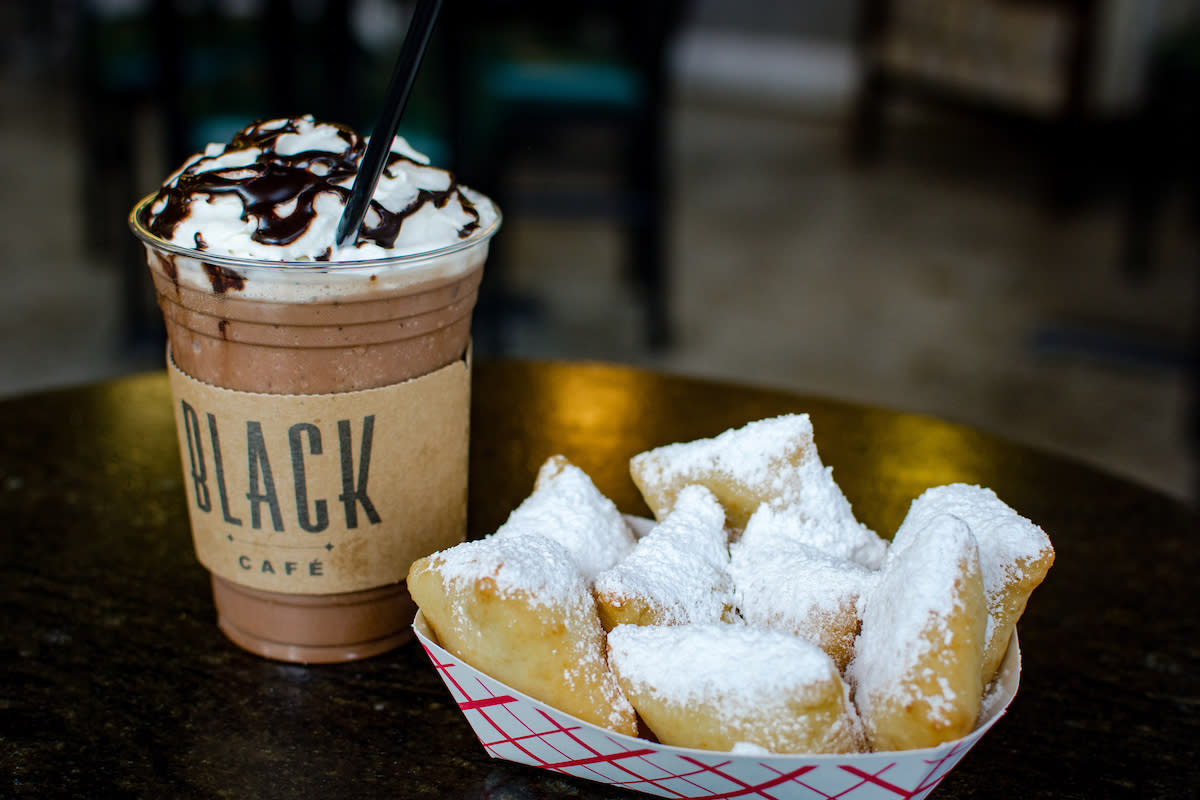 Tre and crew were gracious enough to share the recipe for their beignets, and it is as follows:
Ingredients
2 ½ Tsp. active dry yeast
1 ½ C. warm water (105 to 115f)
½ C. sugar
1 ½ C. evaporated milk
2 large eggs, lightly beaten
4 Tsp. salt
Vegetable oil
Sifted powdered sugar
Directions
Make the yeast mixture: Combine yeast, warm water, and 1 teaspoon granulated sugar in a bowl of a heavy-duty stand mixer; let stand five minutes. Add milk, eggs, salt, and remaining granulated sugar.
Form a dough: Combine yeast mixture with 2/3 of the flour, mix until smooth. Gradually add remaining flour, beating until a sticky dough forms. Transfer to a lightly greased bowl; turn dough over to grease the top as well. Cover and refrigerate for four to twenty-four hours.
Proof: Cover and allow the dough to sit at just above room temperature for about ninety minutes. It should double in size.
Roll and Cut: Turn dough out onto a floured surface. Roll to ¼ inch thickness. Cut into 2 ½ inch squares.
Fry until golden: Pour oil to a depth of two to three inches in a heavy-bottomed Dutch oven; heat to 360f. Fry dough, in batches, two to three minutes on each side or until golden brown. Drain on a wire rack. Dust with powdered sugar.
Enjoy immediately.