If breakfast is the most important meal of the day, then there are many important factors to consider, especially when you're in South Louisiana. Biscuits? What about a pastry? Do I want classic eggs bennie or greasy spoon fries? Of course, there are a few famous dishes you can only get in this area like shrimp and grits or beignets.
It can be hard to figure out which places have which dishes. Where can you find the best? We've compiled a list of various types of breakfast dishes, from tried and true to famous southern delicacies.
French Press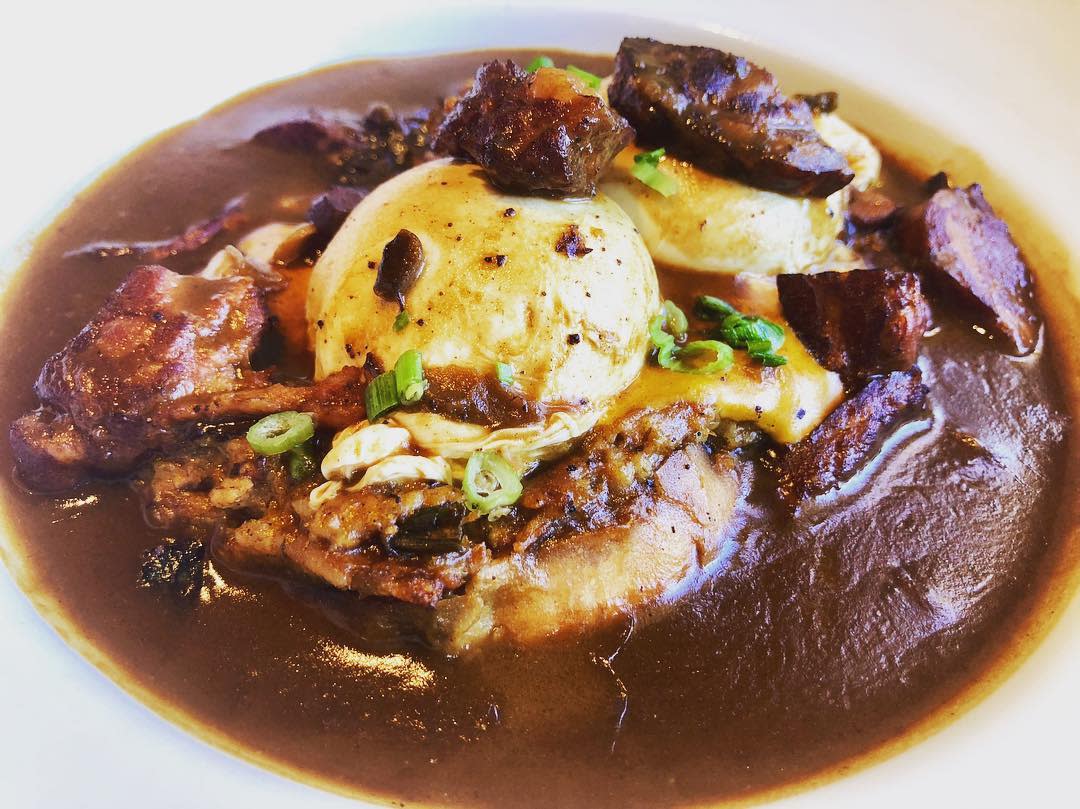 214 E Vermilion St,
Lafayette, LA 70501
(337) 233-9449
Nestled in the heart of Downtown Lafayette, French Press is a top spot among locals and visitors alike. The crowd favorite is the Cajun Benedict, a twist on a breakfast classic with a Cajun accent: French bread, boudin, with poached eggs topped with velvety gumbo.
Brick and Spoon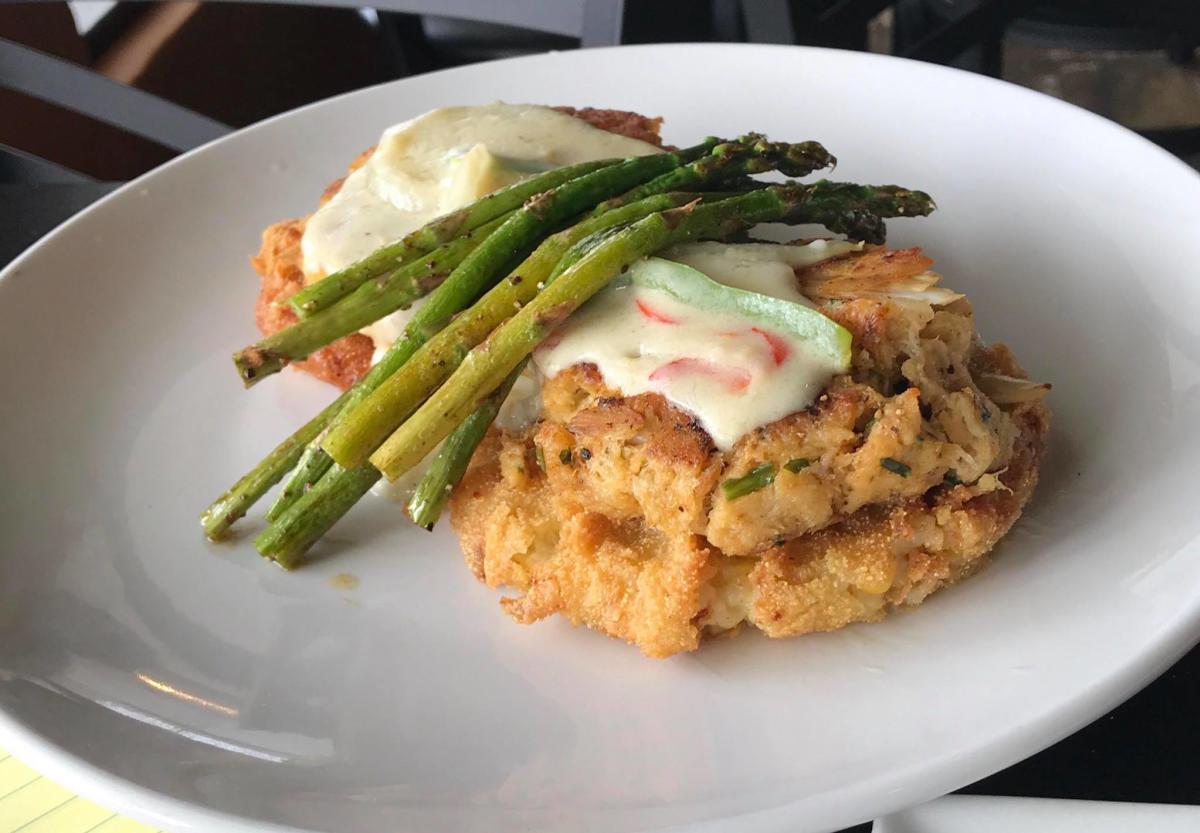 3822 Ambassador Caffery Pkwy,
Lafayette, LA 70503
(337) 408-3992
What started as a small dream has morphed into a handful of franchised locations across the US. But Brick and Spoon was born and raised here in Lafayette and has the grub to show for it. Rated as one of the Top 10 Breakfasts in the US by Travel + Leisure, this breakfast/ brunch spot has a little bit of everything. Build your own Bloody Mary and pair with breakfast tacos, or get my personal favorite, Crab Cake Bennie.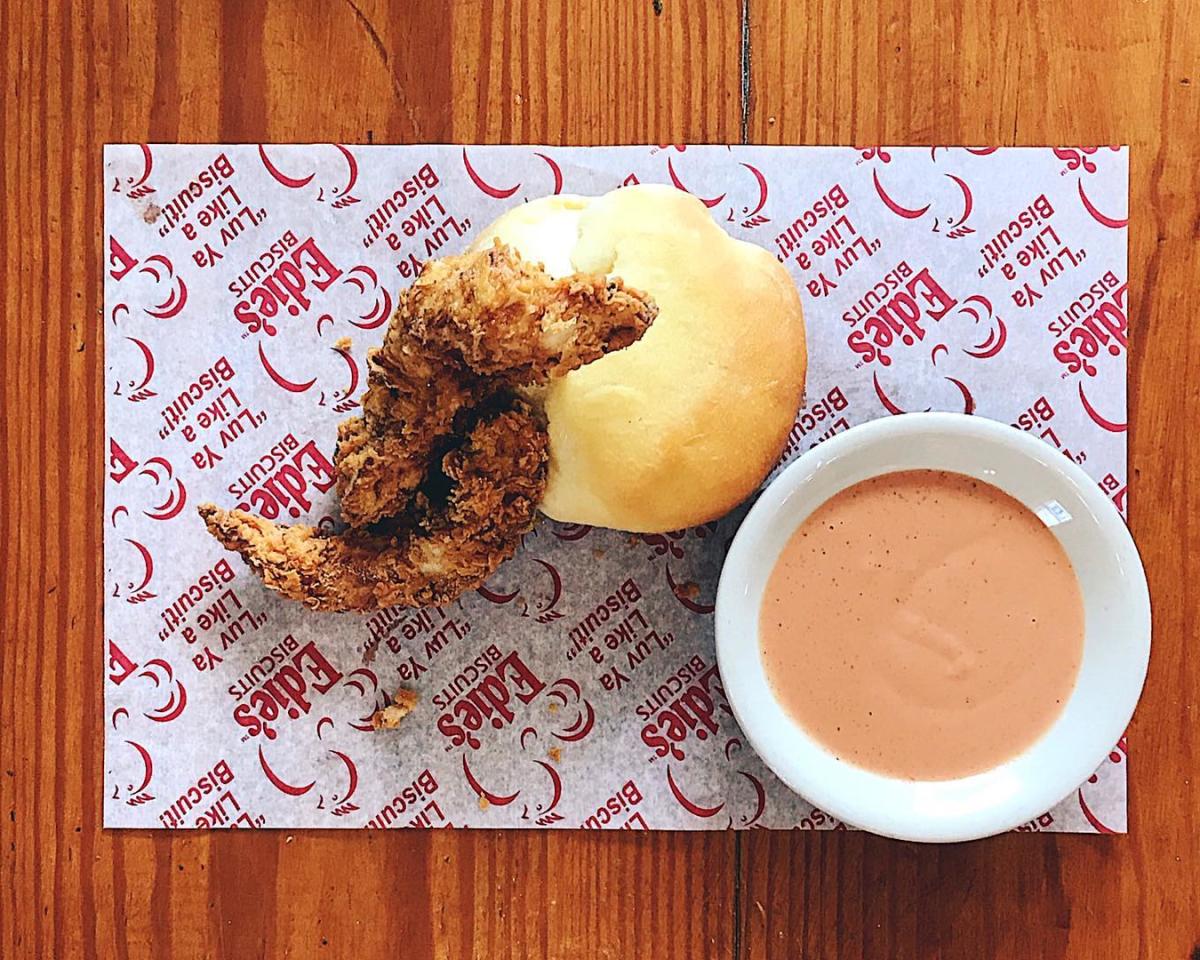 1400 W Pinhook Rd,
Lafayette, LA 70503
(337) 235-4239
If you're visiting the South for the first time and don't understand what all the fuss is about over homemade biscuits, Edie's will change your life. This family-friendly, down-home cafe has been whipping up some of the best biscuits in Lafayette for decades. I highly recommend the honey or cinnamon biscuit. But beware, Edie's biscuits are the size of a Cajun maw-maw's heart: huge.
323 Jefferson St,
Lafayette, LA 70501
(337) 235-9364
Dwyer's Cafe is a mainstay in the breakfast scene for Lafayette. If you want a glimpse into how the locals interact, this is a perfect place to hear the old pawpaws speak Cajun French while sipping Community Coffee.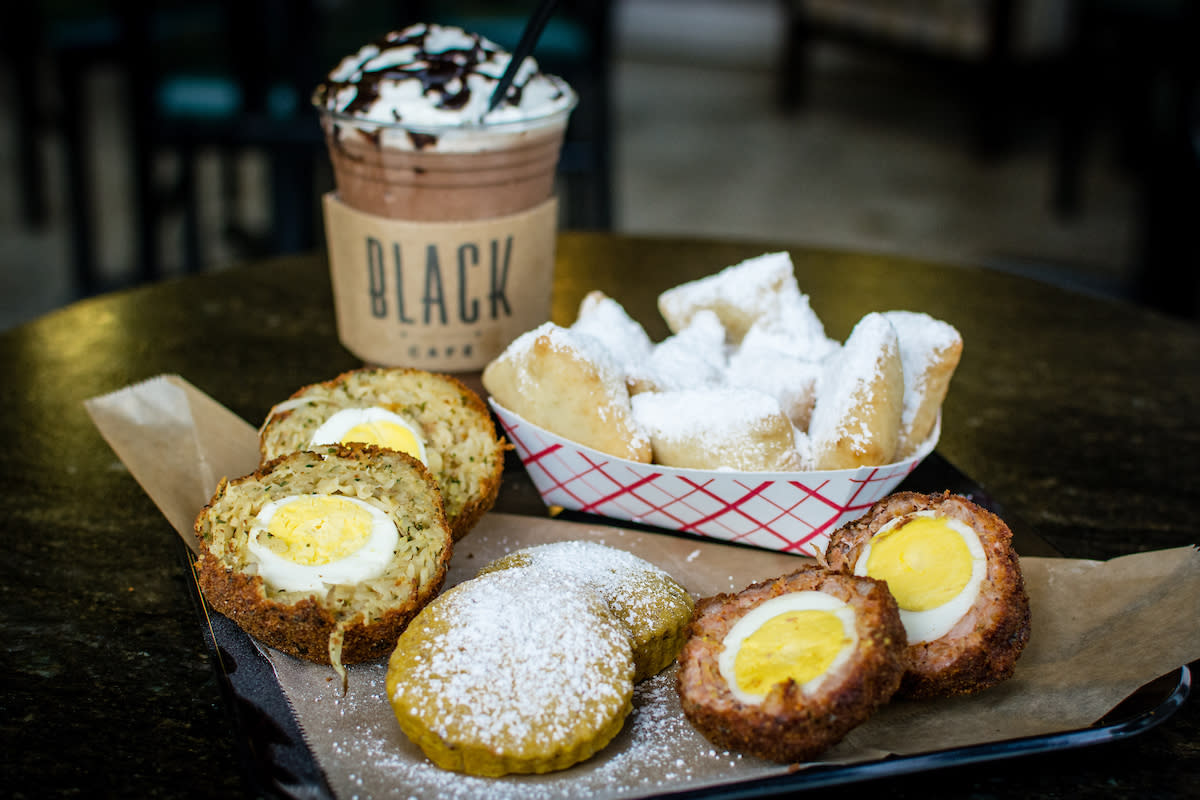 518 S Pierce St #100,
Lafayette, LA 70501
(337) 889-3862
If you're looking for a quiet place to grab a cup of coffee with a friend or get some work done, Black Cafe offers a warm, peaceful atmosphere. However, don't be fooled by the unassuming vibes. Black Cafe whips up snacks and breakfast plates made from scratch. Be sure to try the Scotch Egg, a hard-boiled egg, battered and deep-fried with a layer of sausage nestled in between.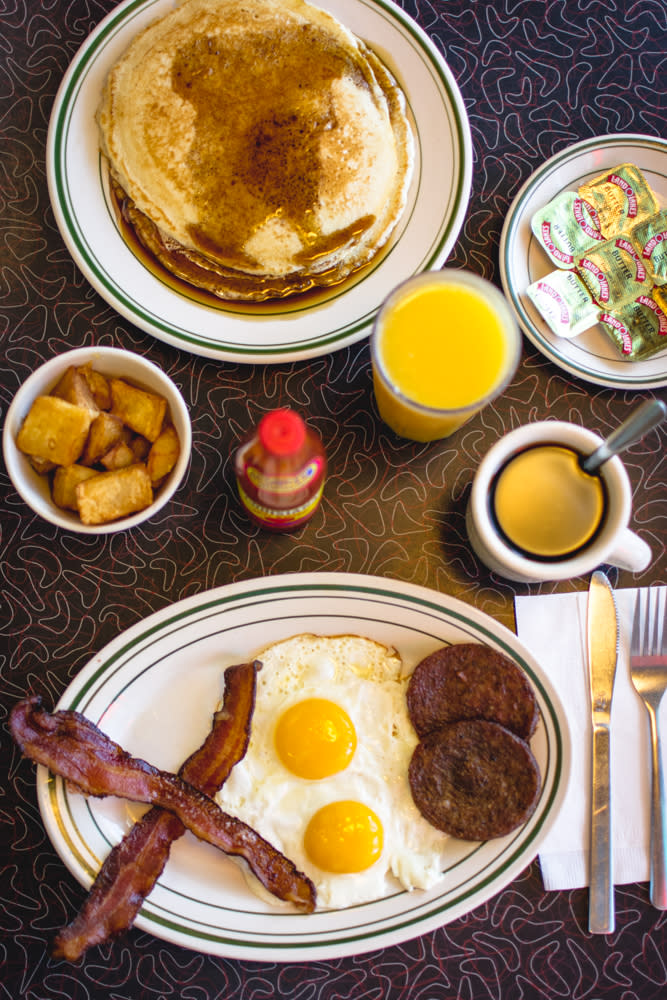 1412 S College Rd,
Lafayette, LA 70503
337) 235-5683
Every town across the nation has a greasy spoon diner, and Hub City Diner is our namesake diner in town. What makes this joint different from any other diner in the country is that in addition to your traditional breakfast, you can find made-from-scratch Cajun dishes as well. Of course, what would breakfast in Louisiana be without a plate of flaky, powdery beignets? You can find them at Hub City Diner.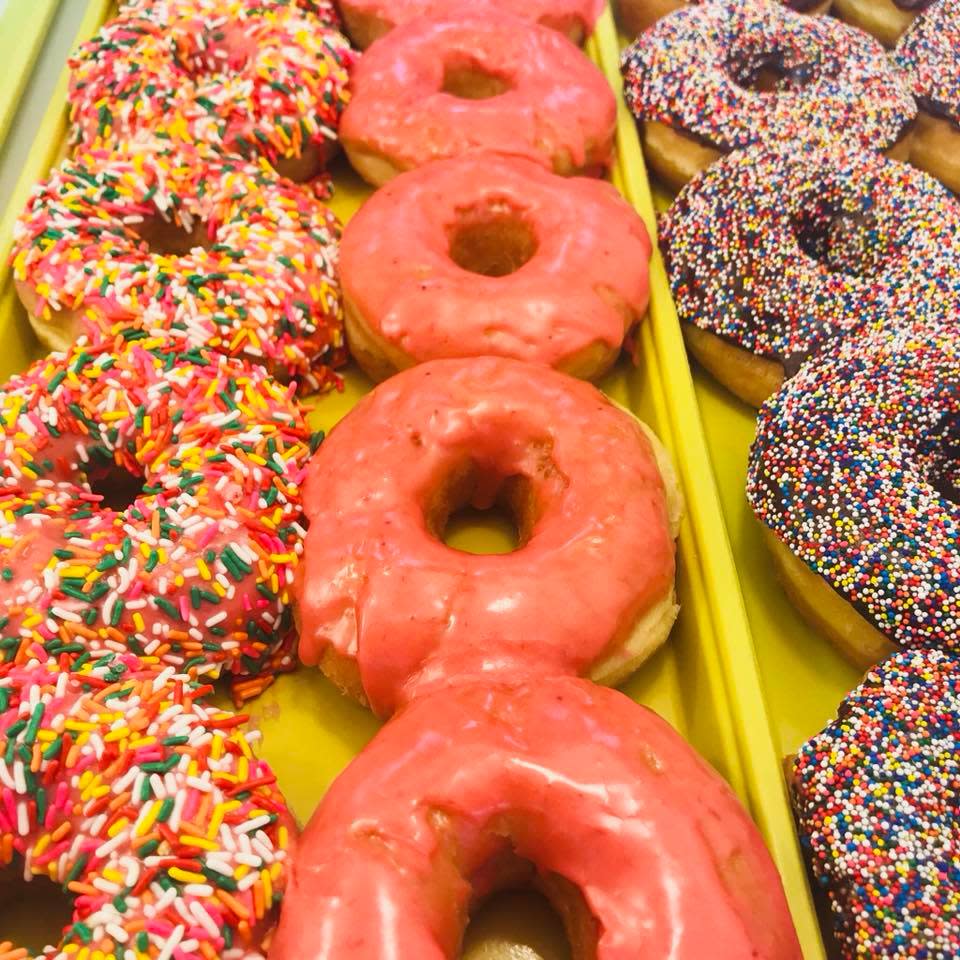 402 Guilbeau Rd,
Lafayette, LA 70506
(337) 981-4918
This family-owned donut shop has served up king cakes, donuts, and other breakfast pastries for decades. While they may be famous for their donuts, don't pass up a Cajun kolache. This is a favorite among locals for breakfast on-the-go. Not to be confused with the kolach, a Czech flaky pastry with sweet fruit filling. These kolaches are more like a pig in the blanket - a soft puffy bread stuffed with various proteins such as spicy sausage, ham and cheese, or even boudin.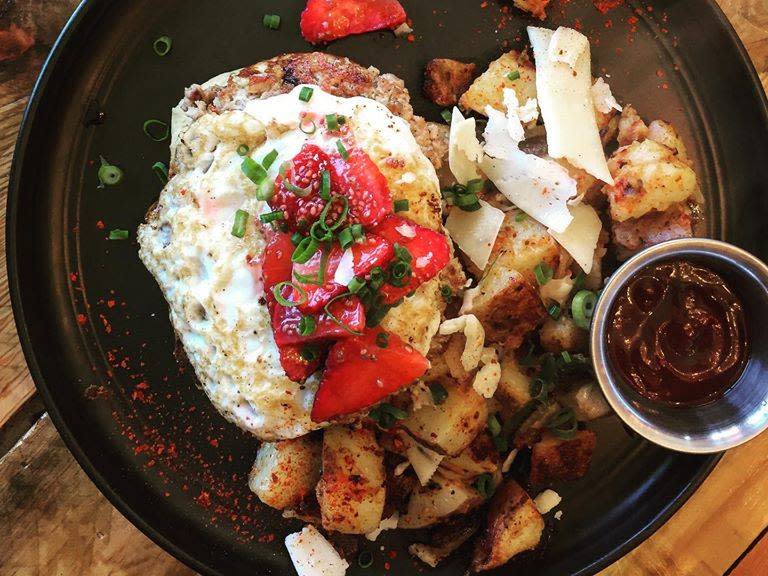 406 Garfield St,
Lafayette, LA 70501
(337) 296-2364
This food-truck-turned-brick-and-mortar kitchen is a female-owned, farm-to-table restaurant. If I can think of any other hyphenated words to describe them, I'll update accordingly. Scratch has an ever-changing menu depending on seasonal produce, but this place is your best option for vegan and vegetarian dishes. Be sure to try the grit bowl or breakfast burrito. Tofu, beans, mushrooms, and other plant-based ingredients can be used.
Looking for even more places to eat breakfast in the heart of Louisiana Cajun & Creole Country? Check out all our local breakfast eateries below. If you're still till hungry click the…