The triangle is a simple, percussive, rhythm instrument central to Cajun music. Consisting of two parts, the baton, or striker, and the triangle itself, the instrument was originally a form of upcycling, or creative reuse, in Acadiana. Early craftsmen developed the instrument from the tines of rice or hay rakes, forging the iron bars into a triangle shape perfect for holding, ease of play, and resonance.
Cajuns also call the triangle the 'tit fer, a shortened form of the French phrase petit fer, or 'little iron.' The instrument is less frequently called the bas-triangle, meaning 'low triangle.'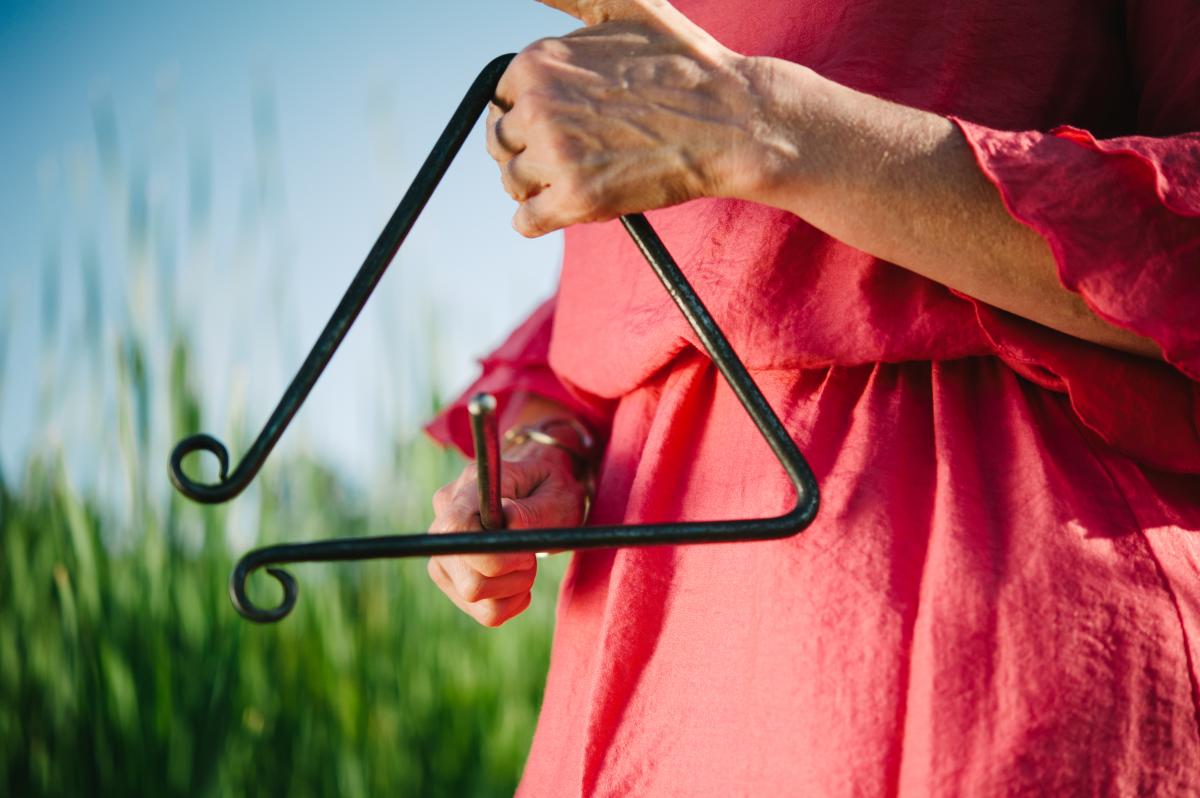 Before the introduction of electric amplification, the triangle's resonant chimes dutifully rose above the din — the hubbub of voices, stomping feet, and clapping hands — that enveloped Cajun dance halls, allowing dancers to keep the beat.   
Commonly 8 to 12 inches a side, the triangle is not so simple to play as it looks. While rhythmically striking the irons, the trianglist can make the instrument sing while holding the triangle with an open palm, or become silent when closing the fingers to form a loose fist over one side of the instrument. This system of rings and mutes allows triangle players to perform a Cajun waltz (close, open, open / close, open, open) or a two-step (open, close / open, close / open, close).
Until recently, triangle makers and players remained unsung heroes in Cajun music and culture. Probably the most legendary master craftsman was Dieu Donné "Don" Montoucet of Scott, Louisiana. Also a noted accordionist, Montoucet's handcrafted triangles, with their distinctive curlicue handles, were popular among musicians, collectors, and were even profiled in the New York Times. Despite Montoucet's passing in 2016, quality, artisan triangles may still be found throughout Southwest Louisiana. Jay Steiner, the grandson of accordion maker Larry Miller, learned to forge triangles while working as a blacksmith at Lafayette's Vermilionville Living History Museum and Folklife Park. Steiner sells his triangles at local music festivals and online as the Bayou Blacksmith.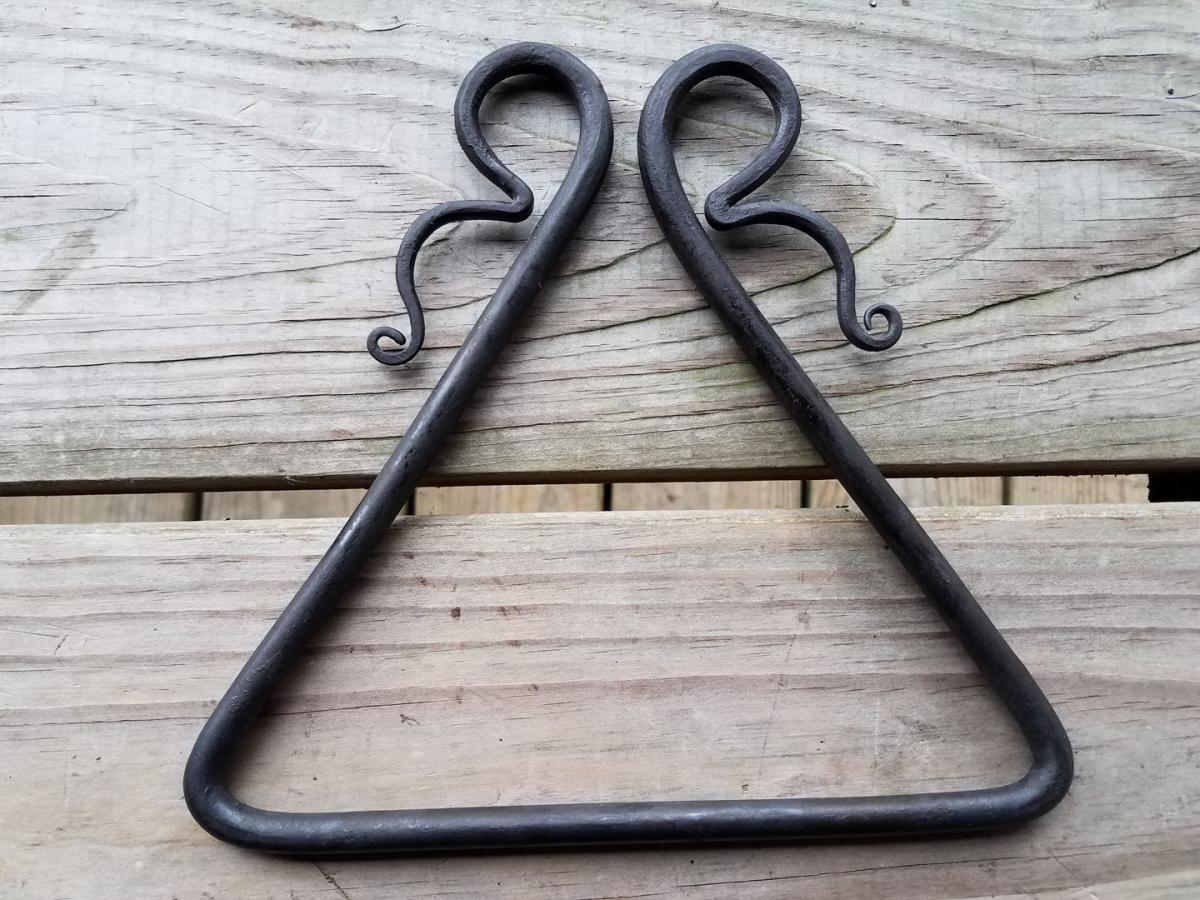 Image courtesy of Facebook.com/jay.steiner
One early notable trianglist was Burkeman Balfa, who also played the spoons as a member of the Balfa Brothers. But though they kept the beat, triangle players were never center stage, their names sometimes omitted from the liner notes. The influence and skill of Cajun trianglists has often been downplayed, according to Ashlee Michot, who has played alongside her husband, Louis Michot, in the bands Soul Creole and Michot's Melody Makers. Throughout the history of Cajun music, triangle players were often women, playing alongside a stageful of men. This perhaps led Christine Balfa, who has played triangle in bands led by her father, fiddler Dewey Balfa, and accordionist Steve Riley, as well as her own band Balfa Toujours to record, in 2008, the only all-triangle album in Cajun history: Christine Balfa Plays The Triangle.