Louisiana has some pretty unique laws pertaining to its food industry. Heck, there's even a specific charge against crawfish theft. It especially has unusual regulations on the sale of adult beverages. Where other states require alcohol to be sold in separate brick-and-mortar locations outside of a grocery store, etc., several parishes here permit the selling of alcohol in gas stations, drug stores and, yes, drive-thru businesses.
Like many visitors and transplants, my inaugural daiquiri drive-thru run came as quite a shock. Yes, here you can drive up to window and order a frosty, alcoholic beverage. According to Nola.com, Lafayette was the first to start the ever-growing drive-thru frozen daiquiri business in the 1980s.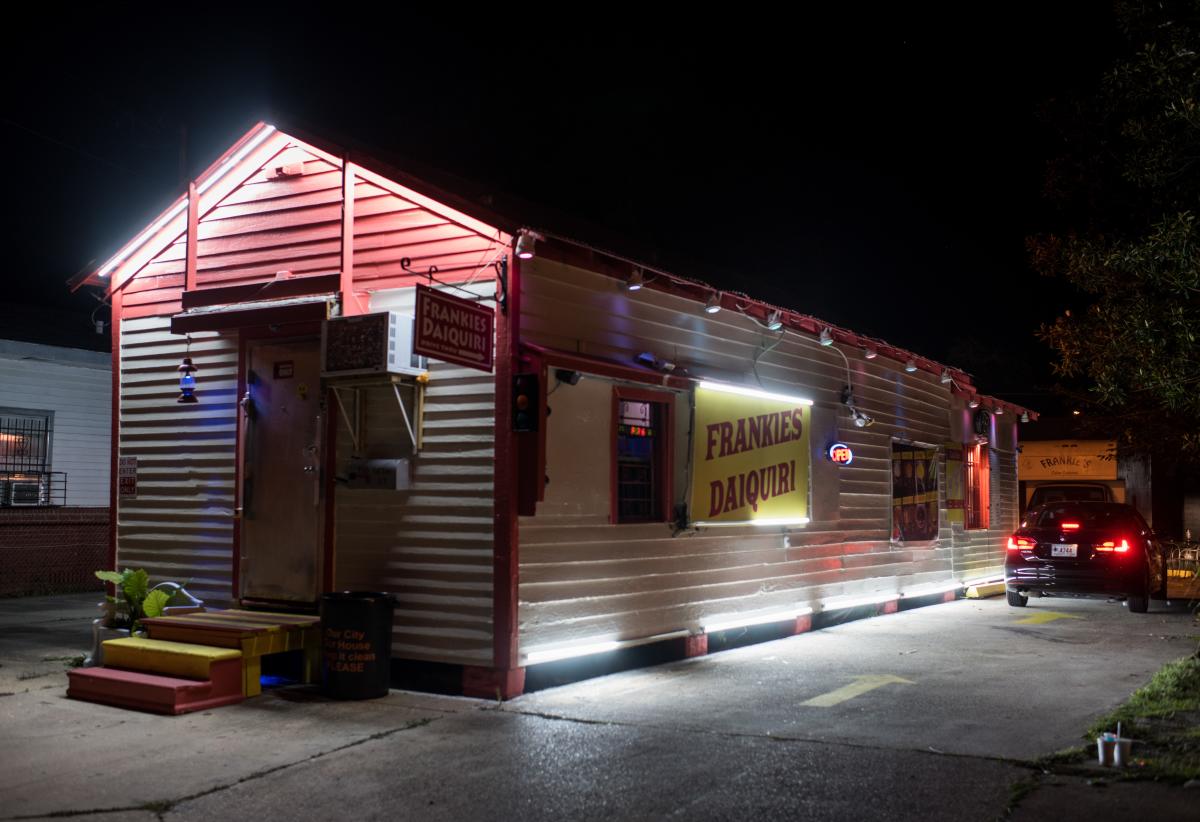 After negotiating with local lawmakers, the industry continued to grow and thrive in other tourism hot spots like New Orleans. How is it legal? Well, it's simple. Keep the cup lid on, and wait until you get home to insert the straw and drink it.
Daiquiris now come in just about every flavor you can think of from seasonal offerings like eggnog to peach Bellini and predictable tropical flavors like rum runner and piña colada. Of course, the original rum-based concoction was not served from a machine in a Styrofoam cup. Articles in food and culture publications like Town & Country Magazine have made note that the early version of the cocktail was presented in a tall glass with cracked ice.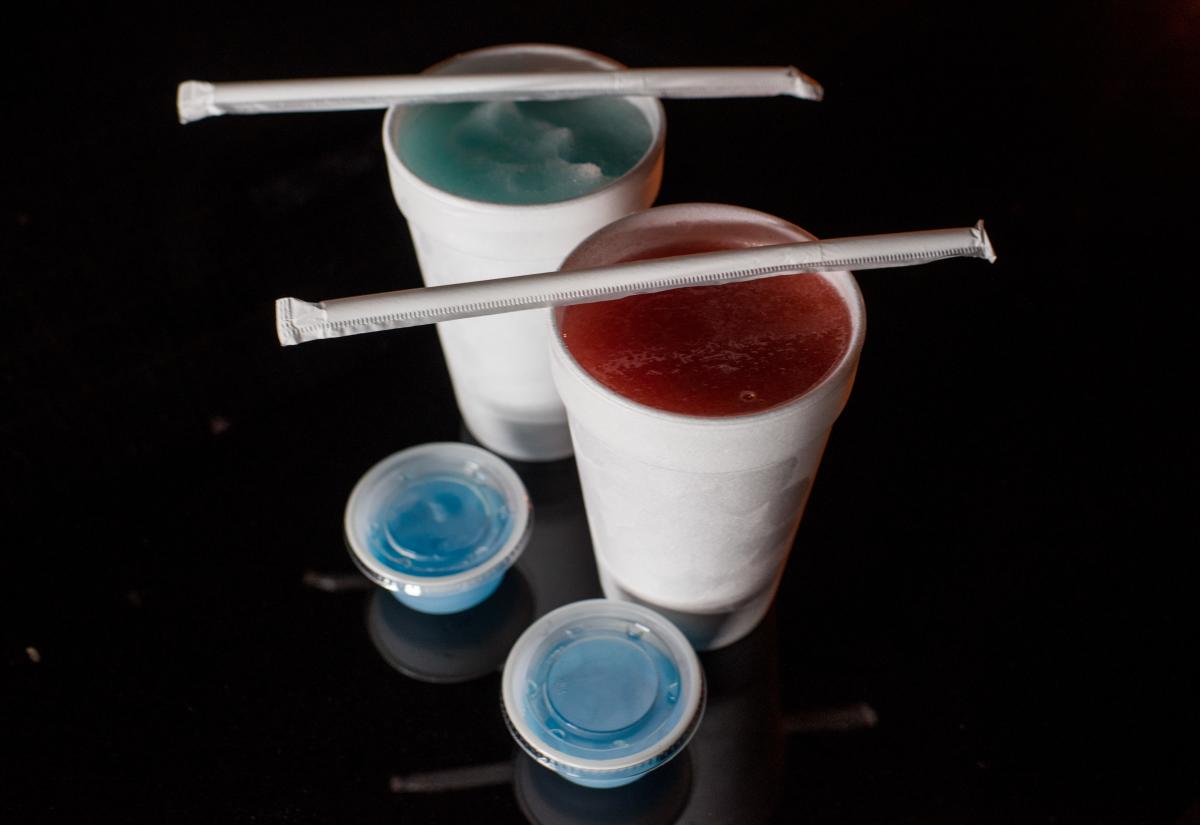 As the weather heats up, there's no need to "get down," as they say here in South Louisiana. Just go grab a cold treat! 
Check out these popular drive-thru daiquiri stands in Lafayette Parish. Don't see your favorite place listed below? Let us know by clicking here and we'll add it to the list!
 
New Orleans Original Daiquiris
1812 W. Pinhook Rd, Lafayette, LA 70508
(337) 989-2259
Daiquiris Supreme
4680 Johnston St, Lafayette, LA 70503
(337) 989-1879
Cupid's Daiquiri
109 Louisiana Ave, Lafayette, LA 70501
(337) 706-8976
Daiquiri Depo
1115 SE Evangeline Thruway, Lafayette, LA 70501
(337) 422-8116
Frozen Sun Daiquiris Vieux
201 Albertson Pkwy, Broussard, LA 70518
(337) 837-3533
Frankie's Best DRIVE THRU Daiquiris
110 - 14th Street - Between the East and West bound lanes of the Evangeline Thruway
Mandez's Seafood Bar and Grill
110 Doucet Rd. Lafayette, La. 70503
(337) 769-3917
Pop's Poboys
740 Jefferson St, Lafayette, LA 70501
(337) 534-0621