Lafayette natives will tell you, Joey's has been serving Acadiana residents forever. Since 1981 actually, and it started with an interest and pursuance of French butchering and a business degree for Joey Beyt. In a small 3,000 square foot neighborhood market with 3 employees is where he began what has grown into a different, much larger market/restaurant/catering and hospitality business.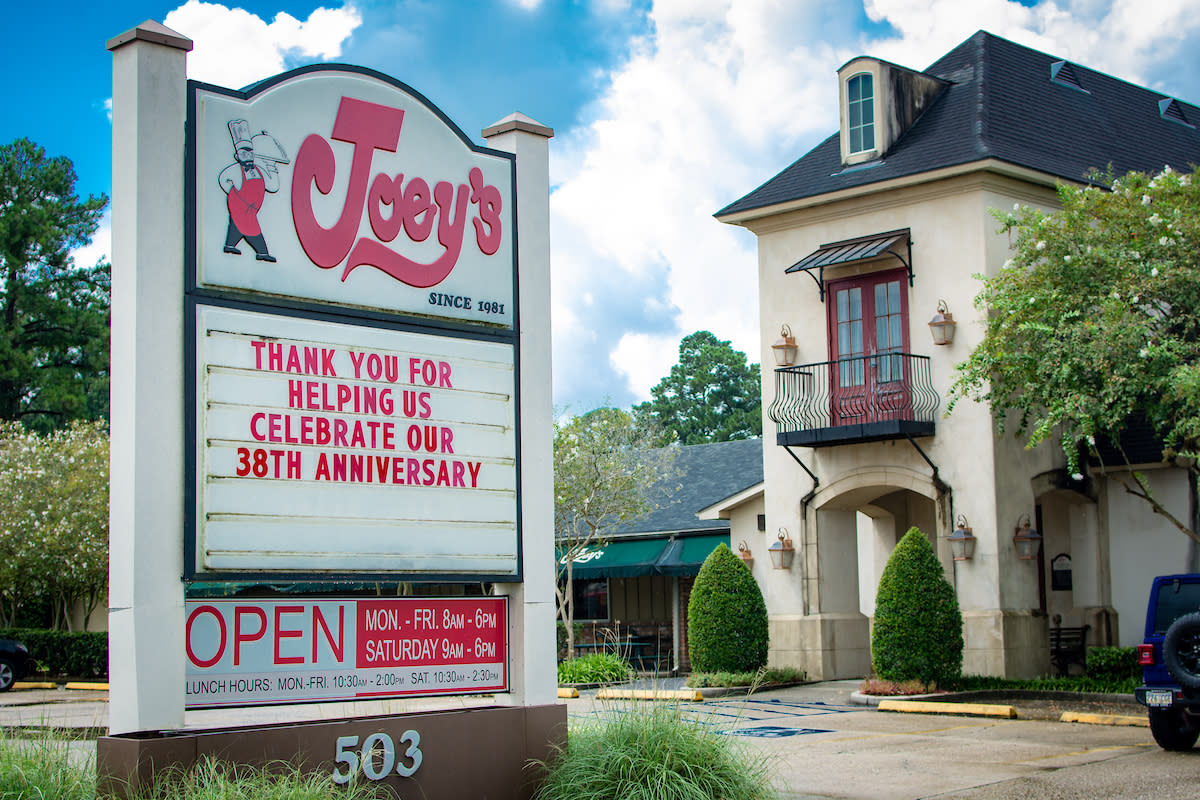 Joey's employs 30 plus people today and has an established reputation for providing busy Lafayette families convenience in rounding out dinner with memorable specialty sides as well as ease of shopping well-curated grocery items in a relaxed environment. Catering is also available with custom levels of service to match from simple pickup party trays to elegant full-service dinners.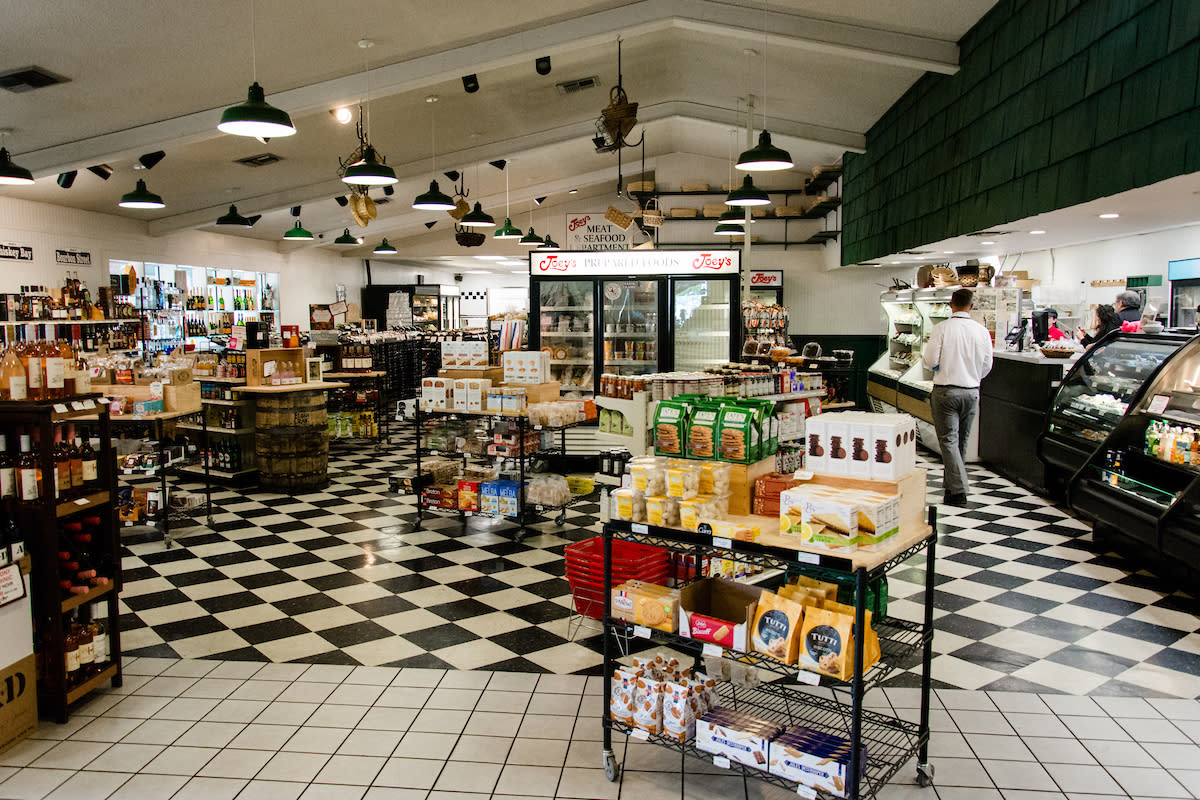 Joey's lunch service includes daily specials and a tremendous selection of poboys, sandwiches, and salads on the regular menu. Far and away, the guest favorite is the fried shrimp poboy due to its simple, perfect approach. Start with freshly baked and toasted French bread, split it open and dress it with Joey's house spread, add shredded lettuce and tomato slices, heap in specially battered shrimp to finish and treat yourself to a side of tomato cucumber salad or sweet potato fries.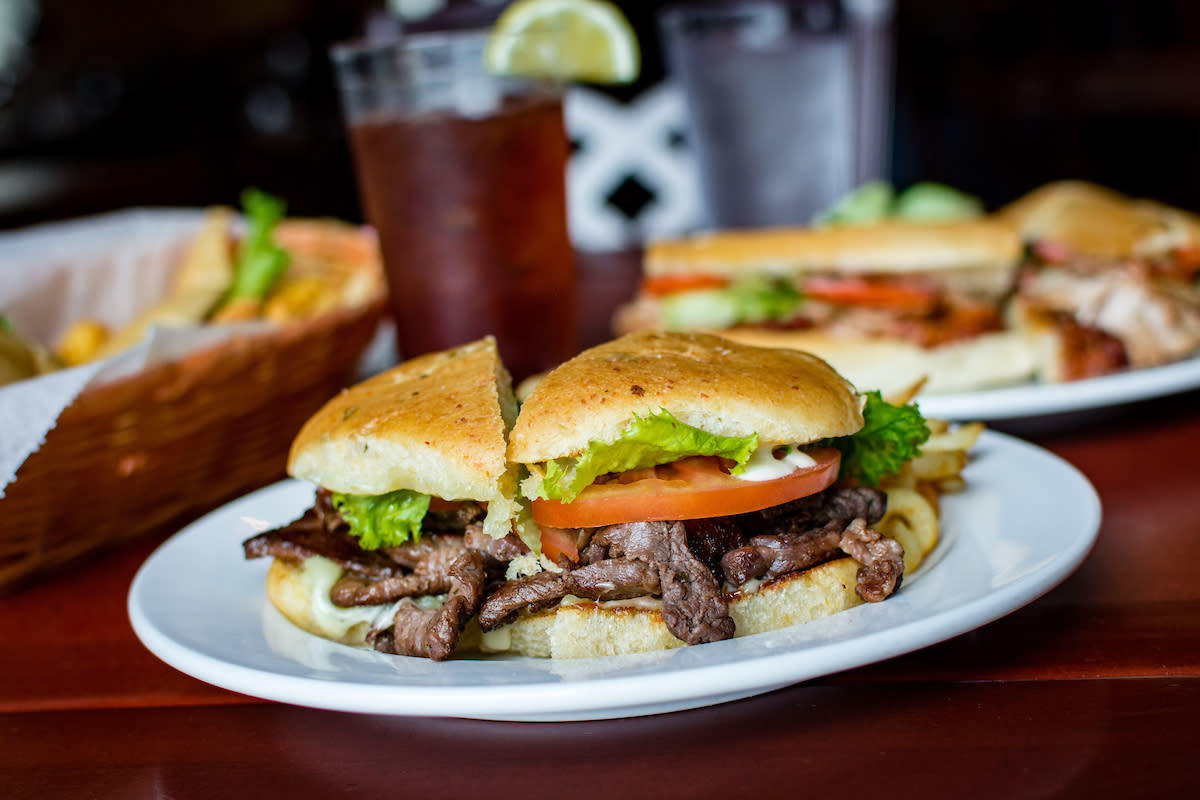 After reading through the menu, the Cajun Pork Loin poboy is an immediate standout. Our source inside Joey's also gives a strong recommendation for the ribeye stack sandwich with onion rings. Sandwiches in markets that have a meat counter really and genuinely do lend themselves to great steak sandwiches. This one is marinated in a closely held house marinade and served on a freshly baked jalapeno sourdough bun with sautéed mushrooms, tomato, leaf lettuce, horseradish mayonnaise, and melty Swiss cheese plus a side of onion rings. Pro tip: put some of those onion rings on the sandwich. Sounds like a lunch choice you make when you know a nap can be had.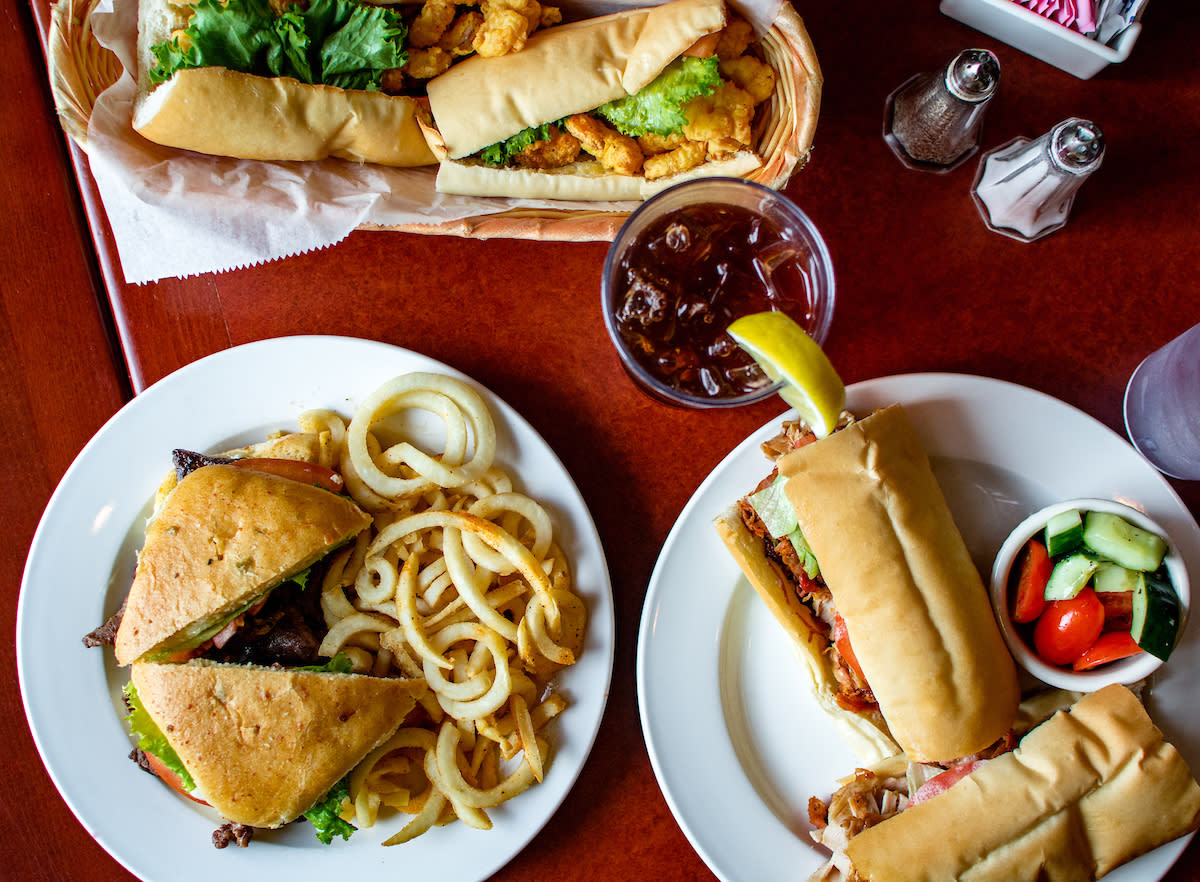 Joey was kind enough to share the recipe for the Cajun Pork Loin Roast featured in Les Trois Petits Cochons for you to try at home.
Ingredients:
5 lbs boneless pork loin (not the tenderloin)
½ cup finely diced onion
½ cup finely diced bell pepper
¼ cup finely diced celery
¼ cup minced garlic
2 tbsp Joey's House Blend Seasoning Mix (plus extra for seasoning outside of roast)
Method:
To make the stuffing, mix all vegetables and seasoning together.
Make small slits throughout the roast and stuff generously with vegetable stuffing.
Season outside of roast liberally with Joey's house blend seasoning.
Preheat oven to 350 degrees.
Place roast in roasting pan with rack, fat side up.
Bake uncovered approximately 20 minutes per pound or until internal temperature reaches 145-150 degrees.
Allow to rest 10 minutes before slicing.
Joey's is located at 503 Bertrand Dr and is open Monday - Friday 8 a.m. - 6 p.m., Saturday 9 a.m. - 6 p.m., and closed on Sundays. For more information and full menu, click here.