Many tourists head straight to Avery Island for the world-famous TABASCO® plant and completely miss the neighboring property of Jungle Gardens, one of the most picturesque spots on the Gulf Coast.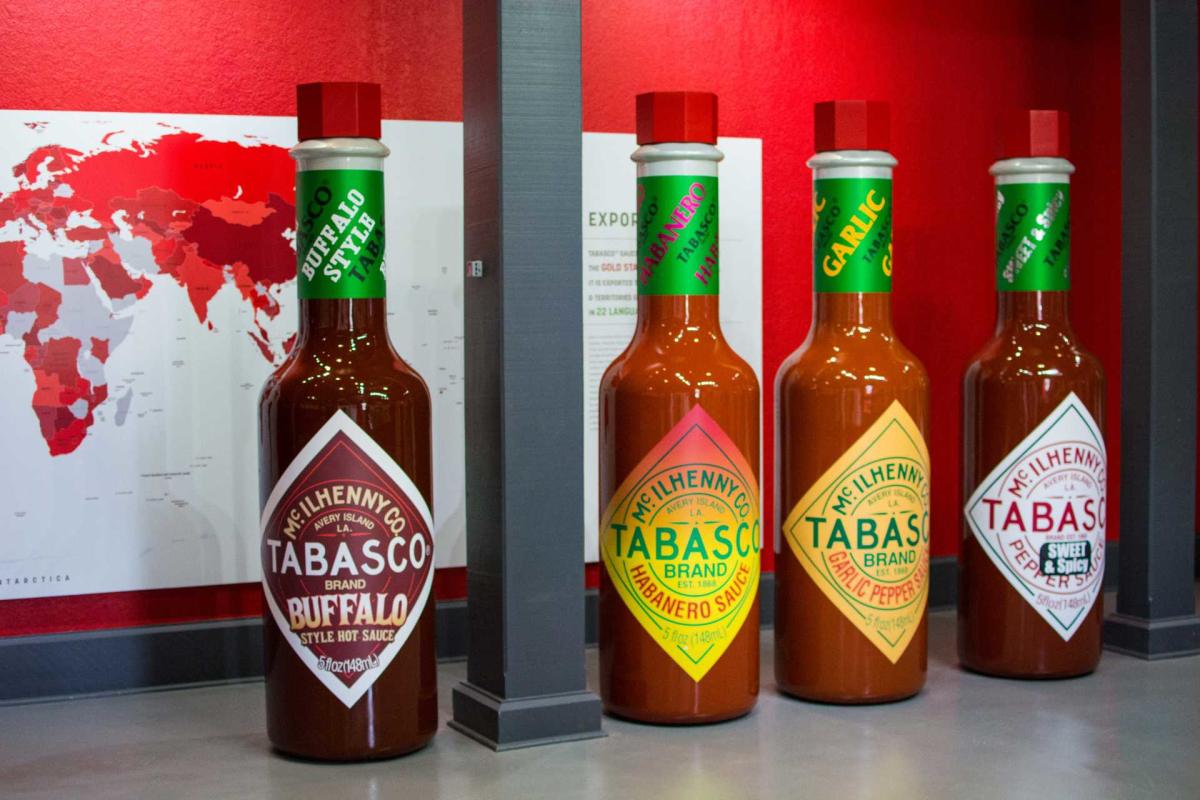 Turning onto the gravel path into Jungle Gardens, the scenery looks like something out of a film. The majestic oak trees, dripping with Spanish moss, form a canopy over the road. Some of the trees are so ancient and massive, they appear to be resting their branches on the ground. Take a moment to observe the surroundings, and you'll likely spot a deer grazing on the grass or a lazy alligator sunning on the banks of the bayou. In these lush surroundings away from the rest of the world, time feels like it's standing still.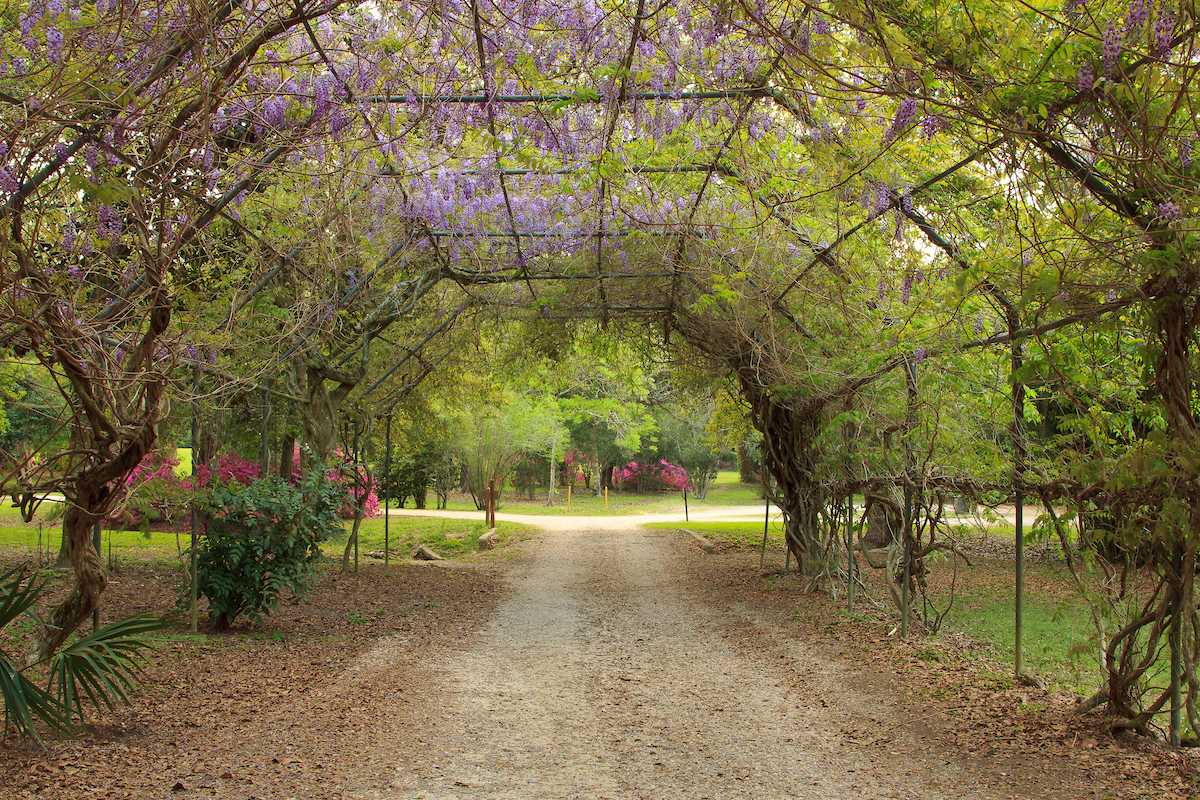 Jungle Gardens was created by Edward McIlhenny, the son of TABASCO® founder Edmund McIlhenny and Mary Eliza Avery. Growing up on his family's 2,200-acre estate, Edward fell in love with the natural setting of Avery Island. Around 1895 at the age of 23, he founded a private bird sanctuary on the property and hand-raised several nearly extinct snowy egrets. By 1911, Ned estimated that 100,000 birds were nesting there. His conservation efforts earned the attention of former President Teddy Roosevelt, who visited Avery Island in 1915.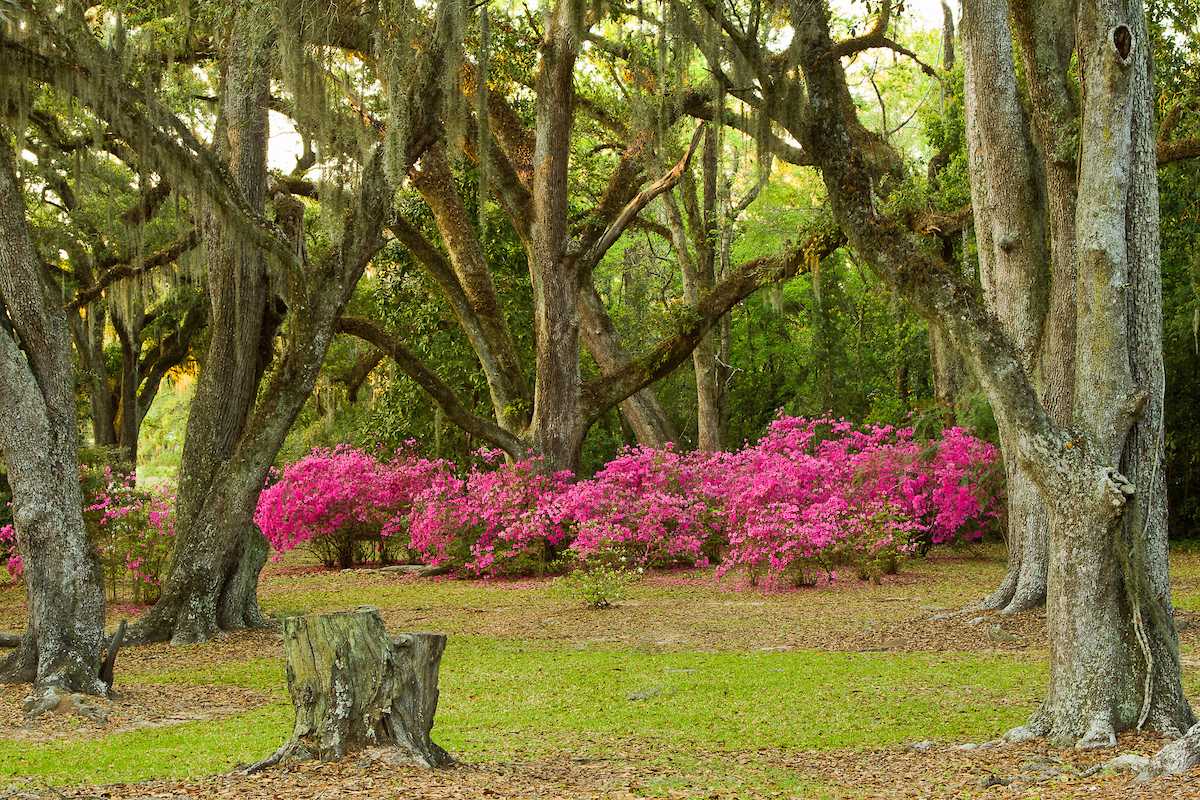 Along with pepper plants needed for TABASCO® sauce, Edward planted and cultivated more than 100 varieties of camellias, 64 varieties of bamboo, and countless exotic botanicals from all over the world. He also took measures to bring back the white-tail deer population.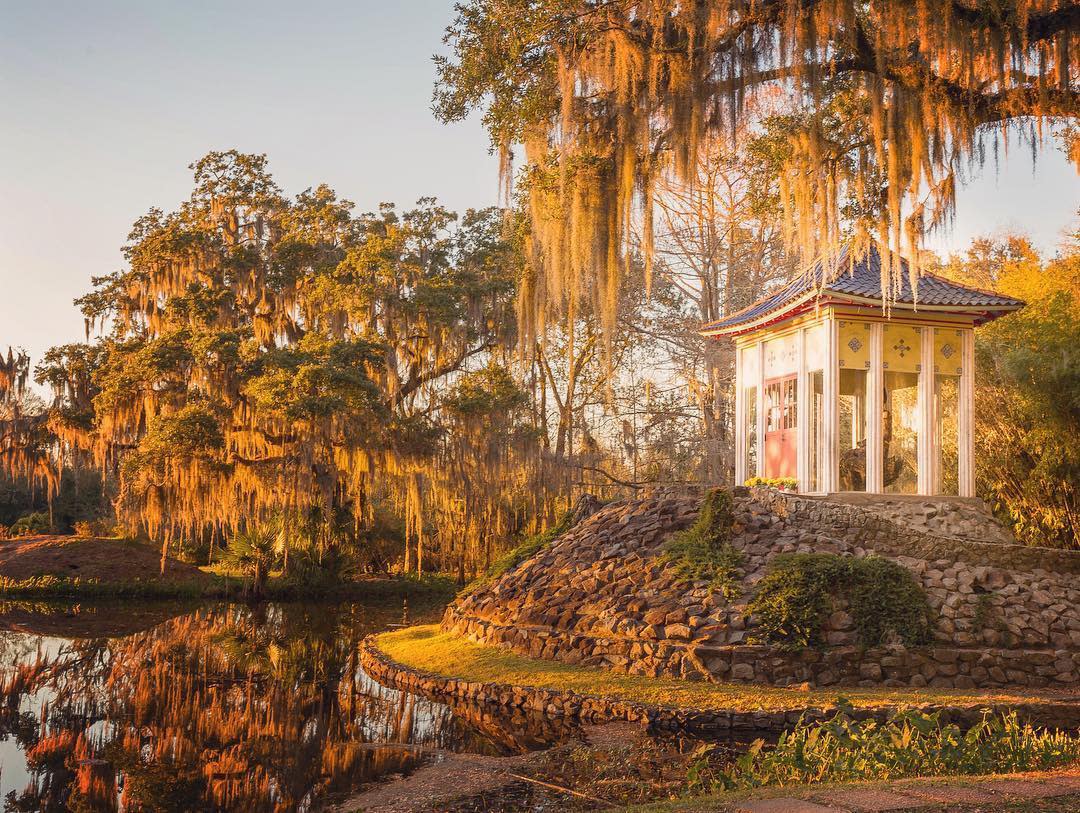 In 1935, Ned opened his backyard sanctuary to the public. Today, visitors are invited to admire the 170-acre semitropical garden. During the hot summer months, Jungle Gardens can be explored by car. Although several highlights should be seen by foot, like the magnificent 900-year-old Buddha statue along with Ned's Bird City, which is still thriving.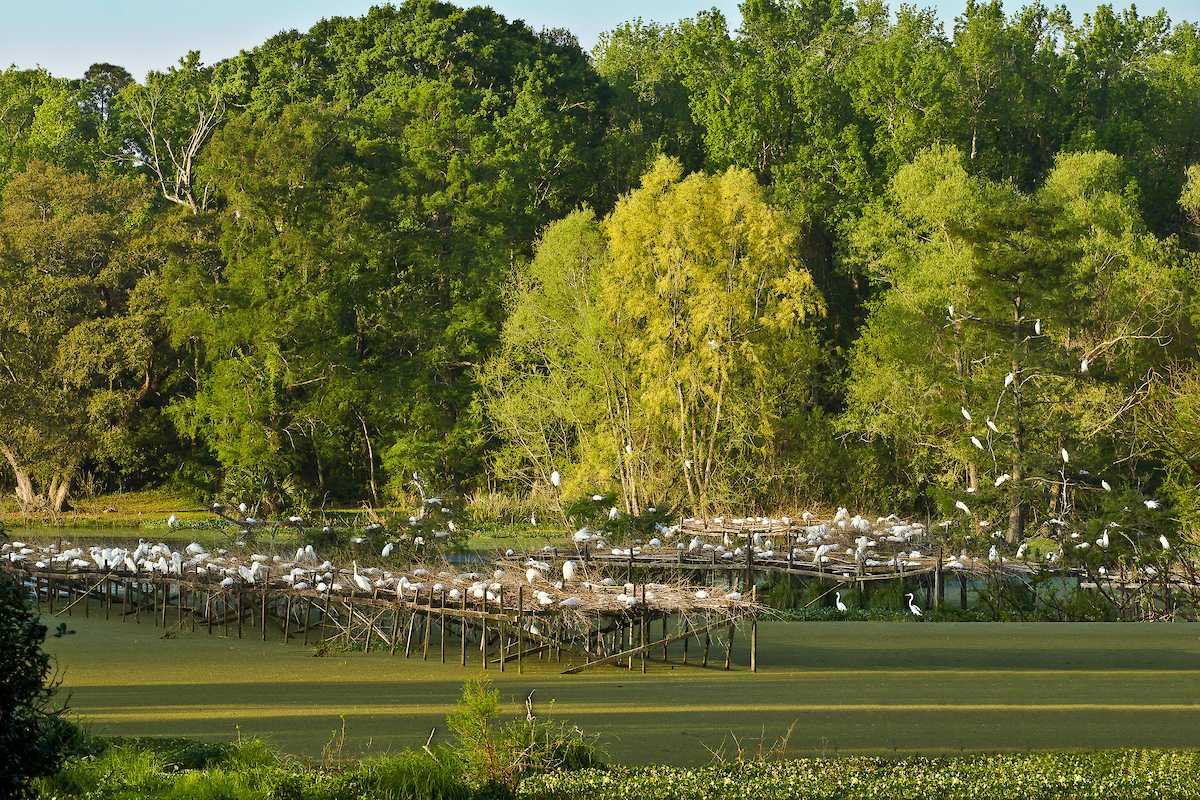 This time of year, birdwatchers can expect to see ducks, anhinga, herons, spoonbill, osprey, red-tail hawks, cuckoos, woodpeckers, and hummingbirds—to name a few—as well as Edward's beloved snowy egrets.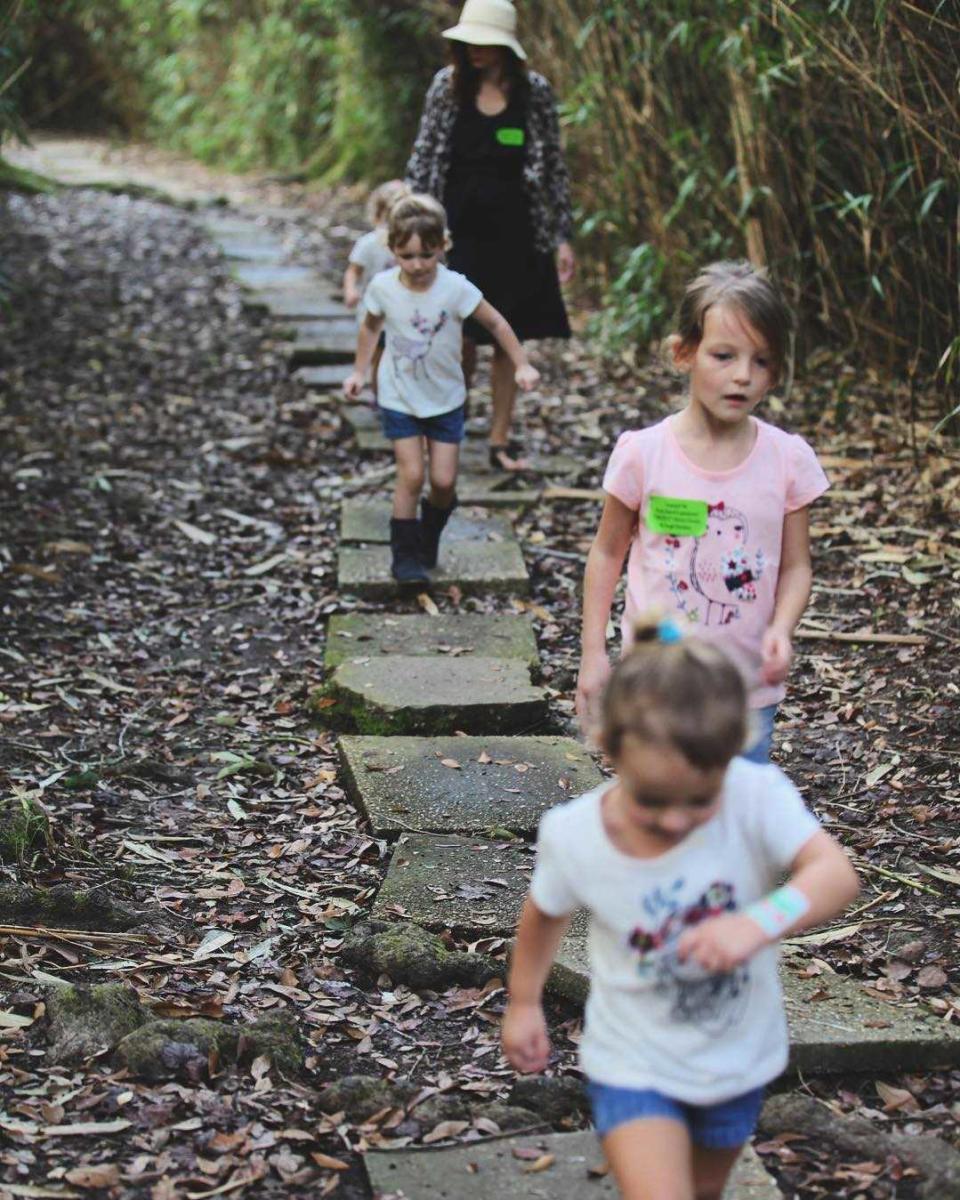 Groups can request an expert-led guided tour in advance or take the self-led cell phone tour and drive the three-mile loop through the garden's 15 stops.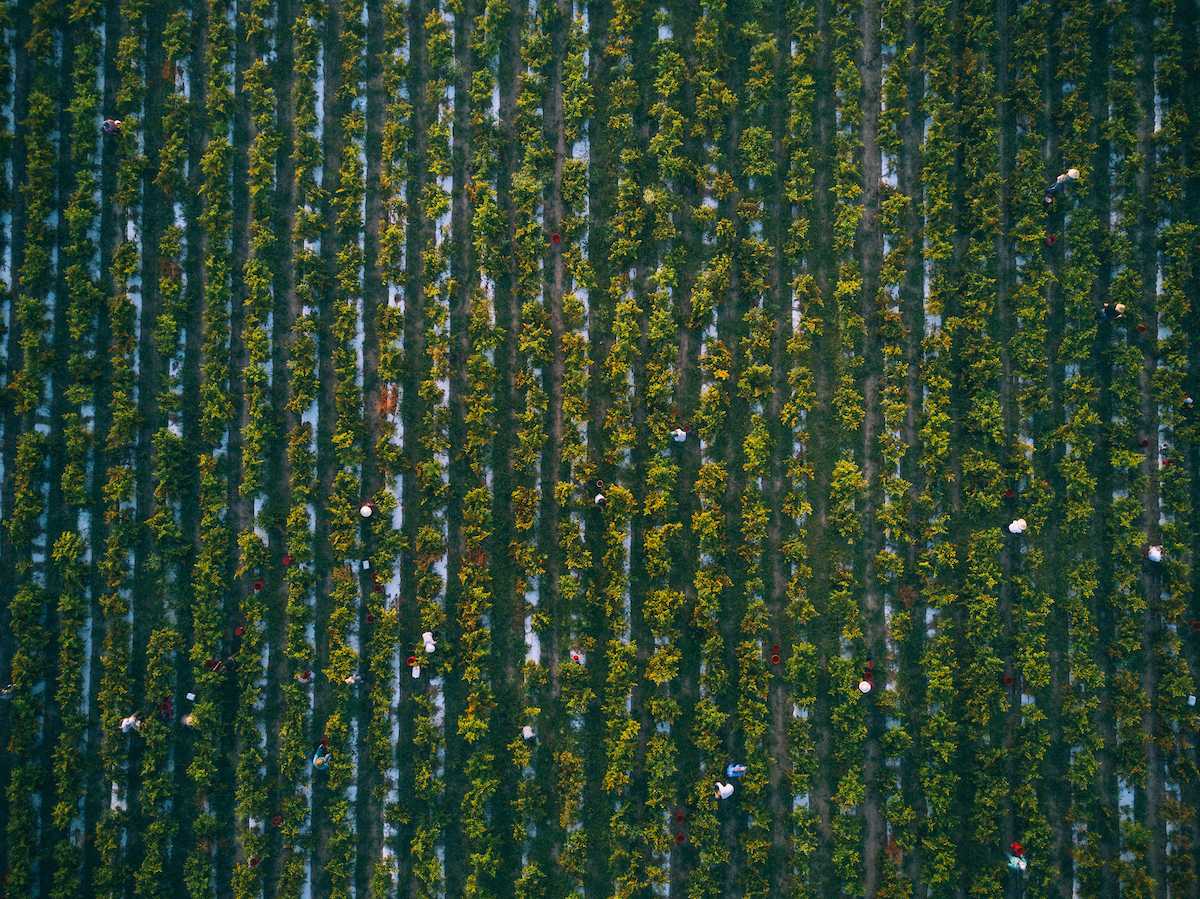 Tickets can be purchased at the Jungle Gardens Gift Shop or at TABASCO® for $8/adult and $5/children 5-12. Jungle Gardens is open daily, 365 days a year, although the gift shop is closed on major holidays. 
For more information, visit JungleGardens.org or call (337) 369-6243.