National Food Truck Day is celebrated annually on the last Friday of June. It began as a way to support the 30,000+ food trucks across the United States and Canada. Visit your favorite local food trucks to help keep these small businesses part of our community! There is a new food truck in Acadiana every weekend, so there is no limit to the delicious meals on wheels you can find.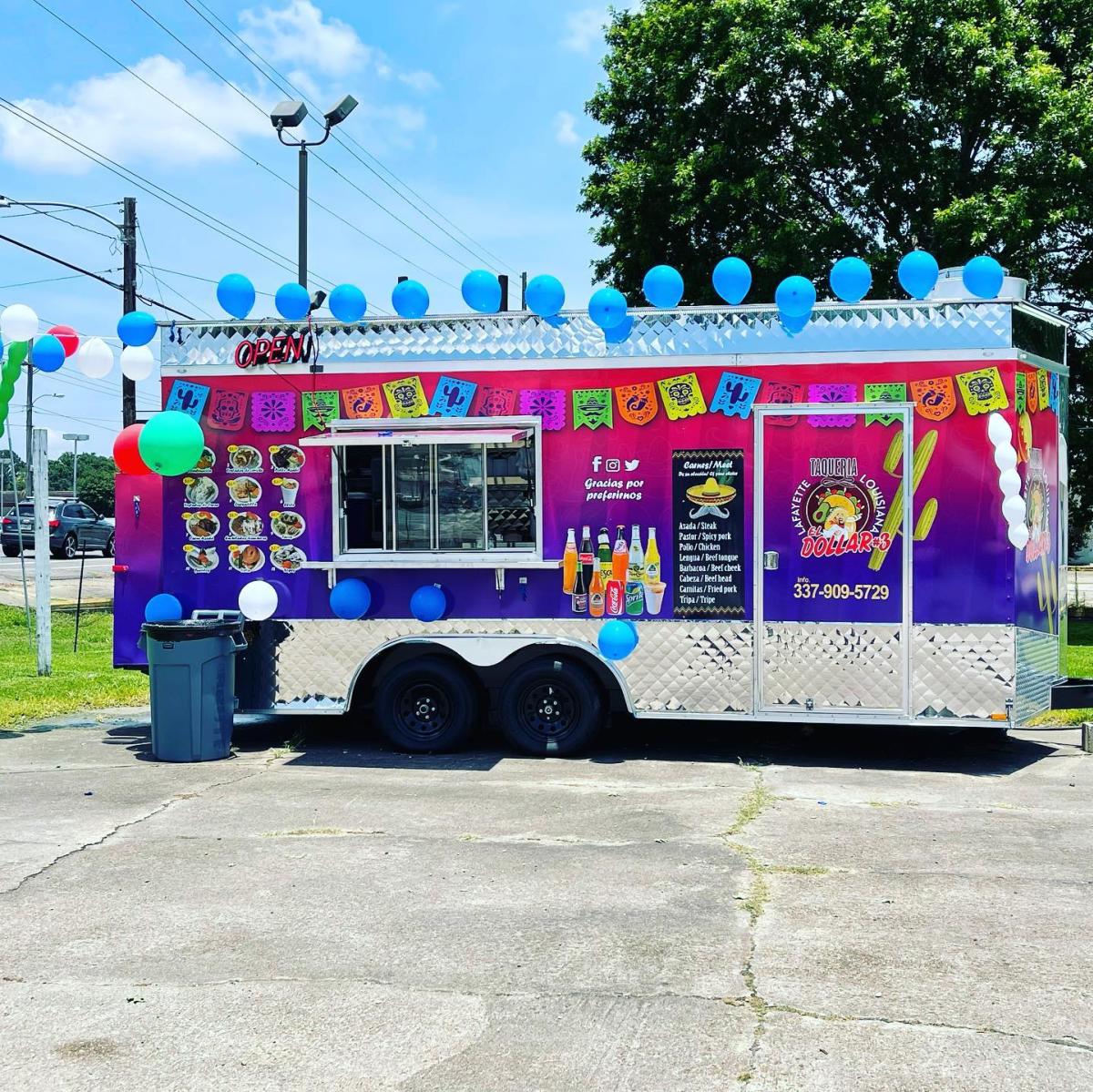 Taco fans unite! If you are looking for authentic street tacos on a budget, check out one of the many locations of Taquerias El Dollar. Each location's menu varies slightly, but all are consistently delicious. This place is the perfect option if you need to feed a family of four for under $20. Do not sleep on the tacos al pastor, birria tacos, or the cabeza tostada. Heads up, they only take cash.
Three locations:
1904 Ambassador Caffery Pkwy.
1918 N University
4609 Johnston St.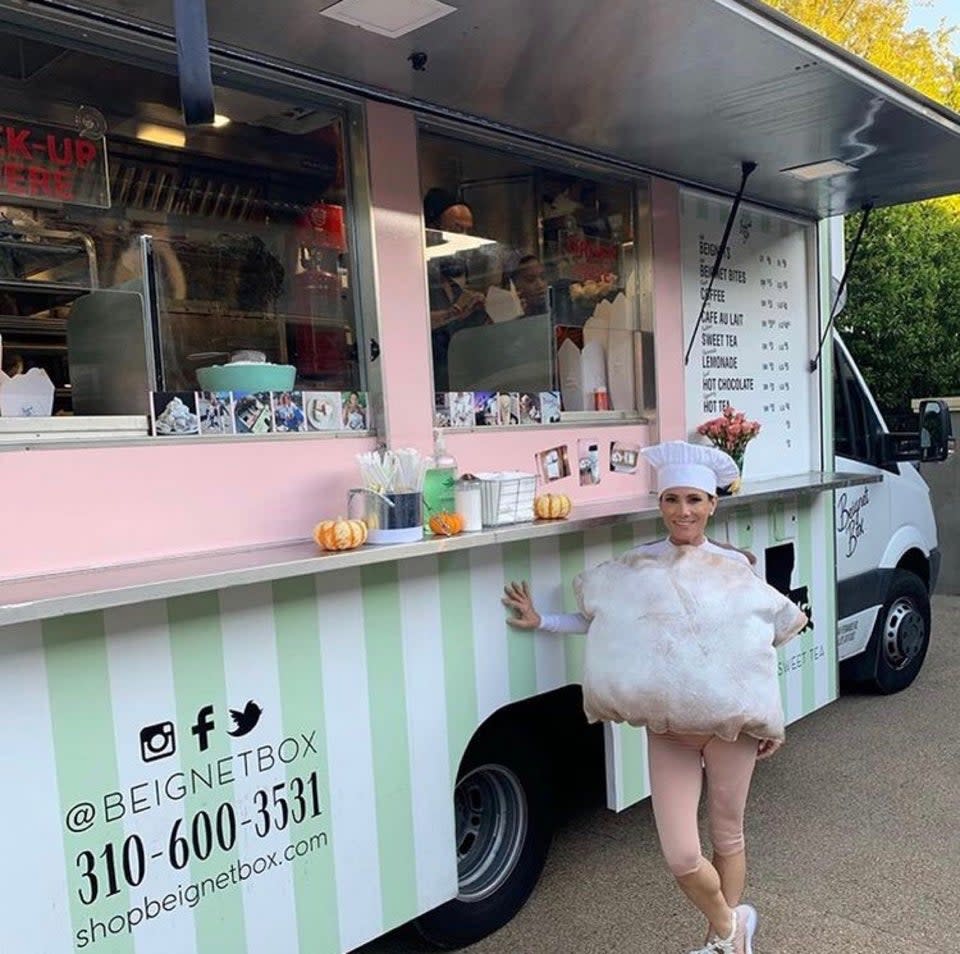 Are you ever craving a beignet but don't have the time to drive to New Orleans to enjoy one? Beignet Box has got you covered. The title says it all, hopping around the area with stops in Youngsville, New Iberia, Broussard, and Lafayette. Enjoy the warm, light, fluffy but decadent sweet treat anywhere you see the green ad white striped beignet Benz. See the Facebook page for location updates.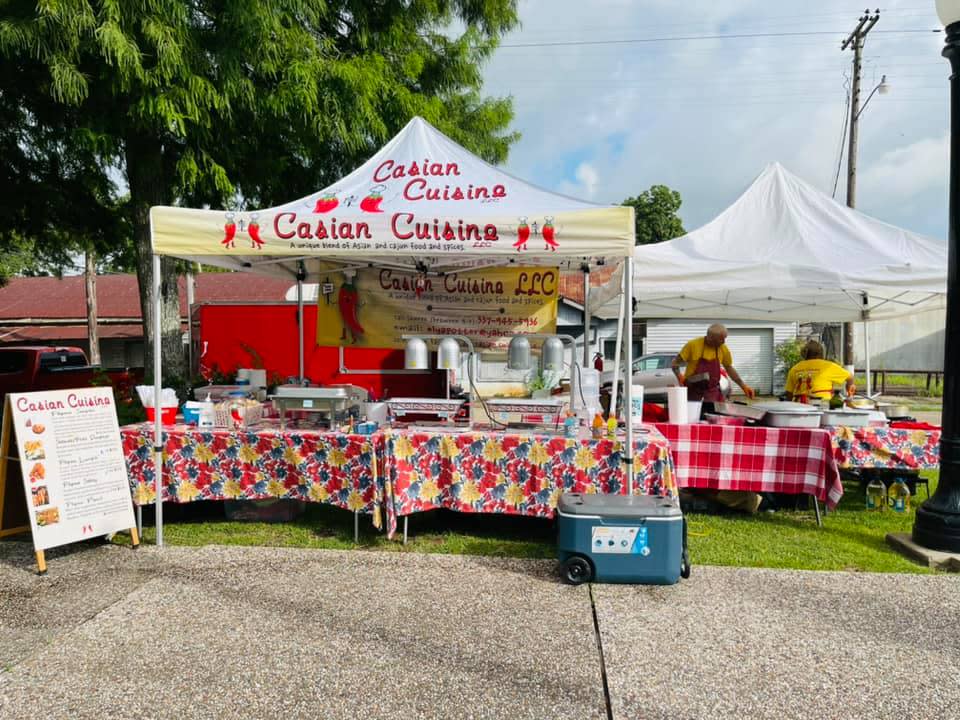 Casian is becoming a common fusion food in these parts due to the influences of large Vietnamese and Laotion communities. The spicy Cajun flavors pair well with soy-ginger glaze and other Asian spices. Try the siopao: a deep-fried dumpling filled with pork, or the lumpia: a crepe-like pancake filled with pork and fresh veggies. See the Facebook page for location updates.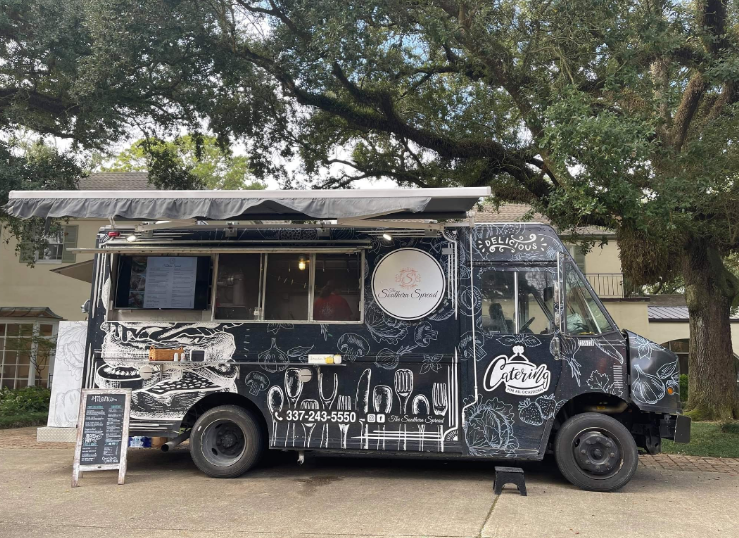 This truck is most commonly found at the Grub Lot in Erath but occasionally ventures out to Maurice. Available for events and catering, The Southern Spread offers classics like burgers and salads and has a few southern spins such as The Rome: a grilled cheese sandwich stuffed with crawfish and shrimp.
You can find Big Boys parked in front of Sweet Envie (4302 Moss St) on the weekends. Big Boys specializes in good ole BBQ. They keep it simple with a BBQ burger, BBQ pork steak, and plate lunches featuring smoked chicken, and sometimes they may throw in a free sweet treat from Sweet Envie.
Nina Creole (Black and Female Owned)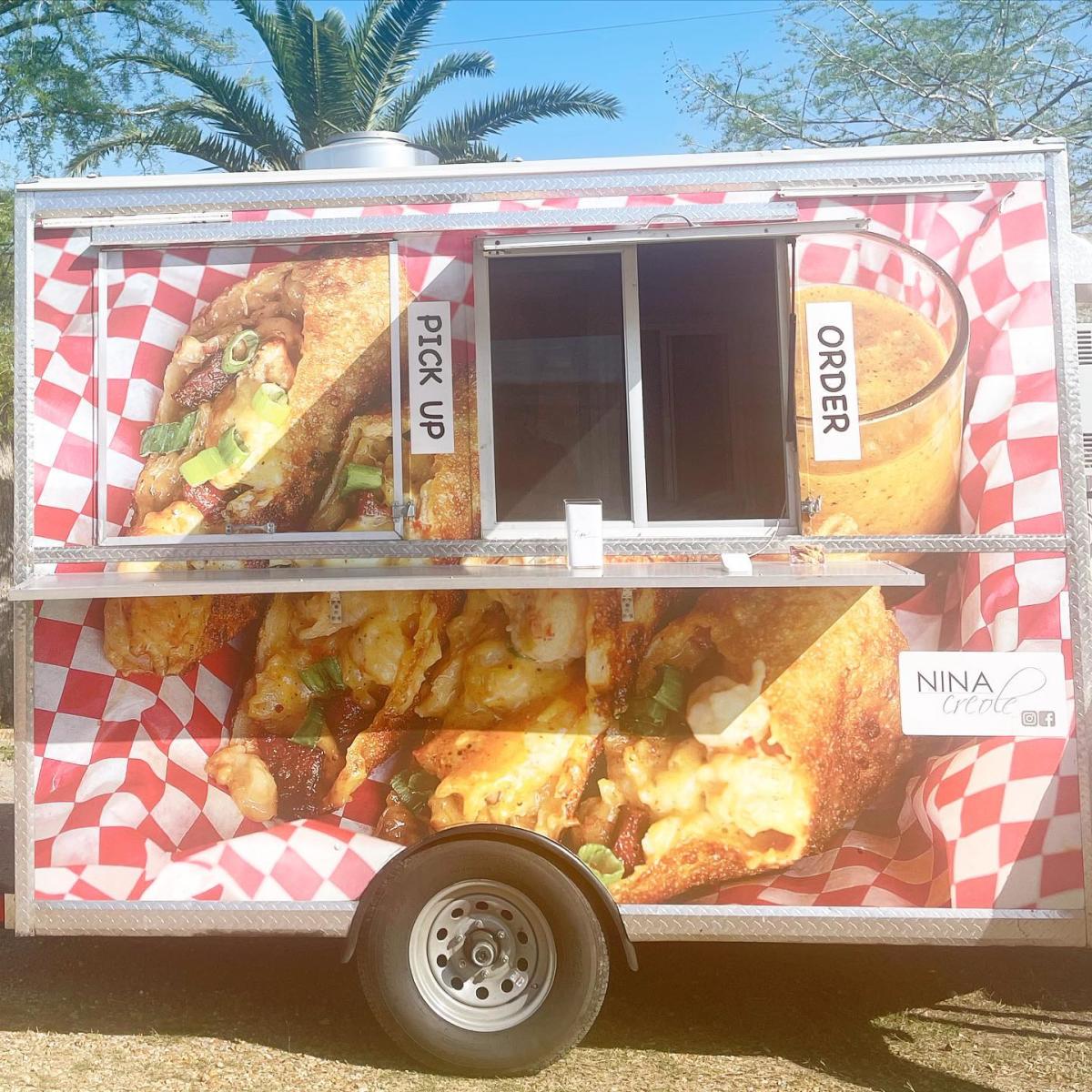 Based out of Carencro, Nina Creole can be found as far as Jennings to Maurice. Check out her creole seafood egg rolls, brisket mac n cheese rolls, and for the sweet tooth - the popular cake bowl. See the Facebook page for location updates.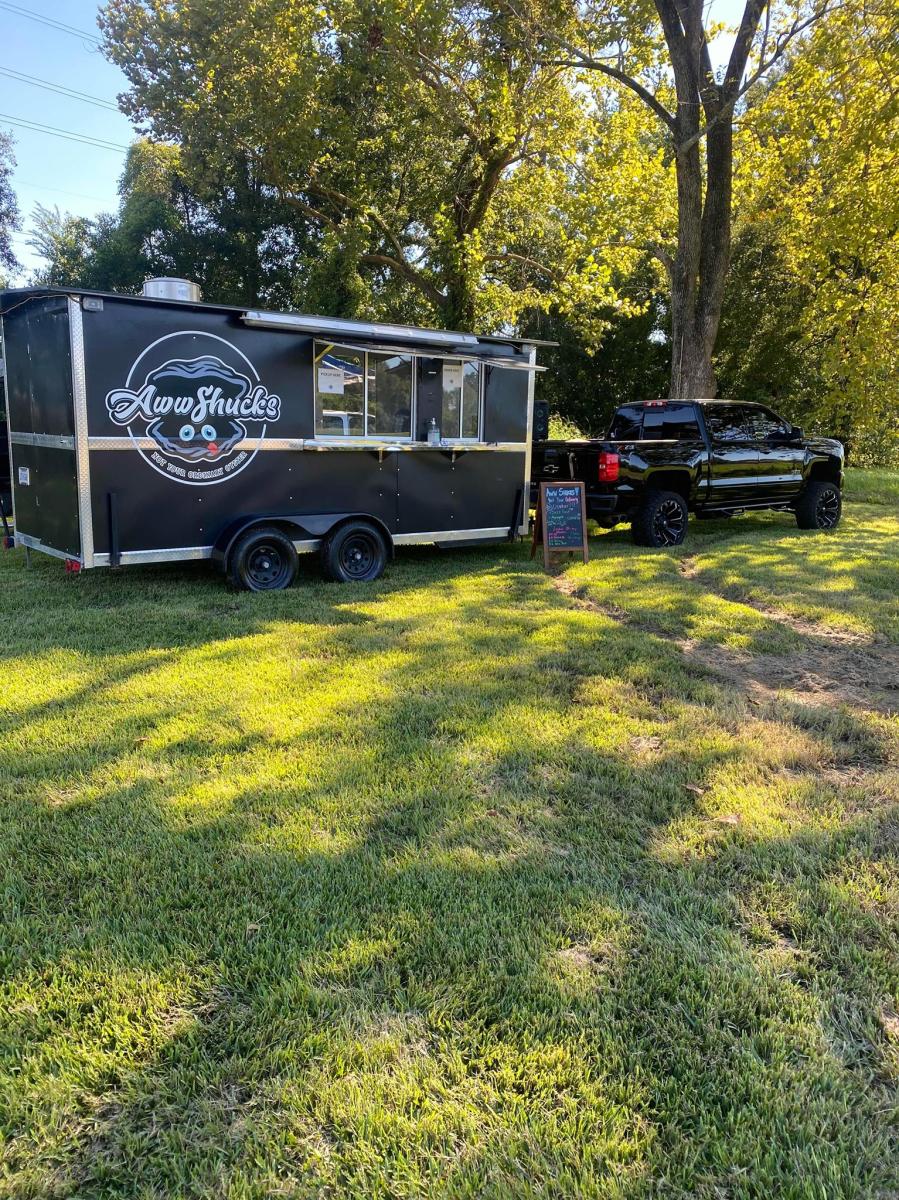 One of the most popular food trucks in the area, the name hints at oysters, but they have much more. Choose from varying forms of chargrilled, a brisket burger, or seafood pasta. See the Facebook page for location updates.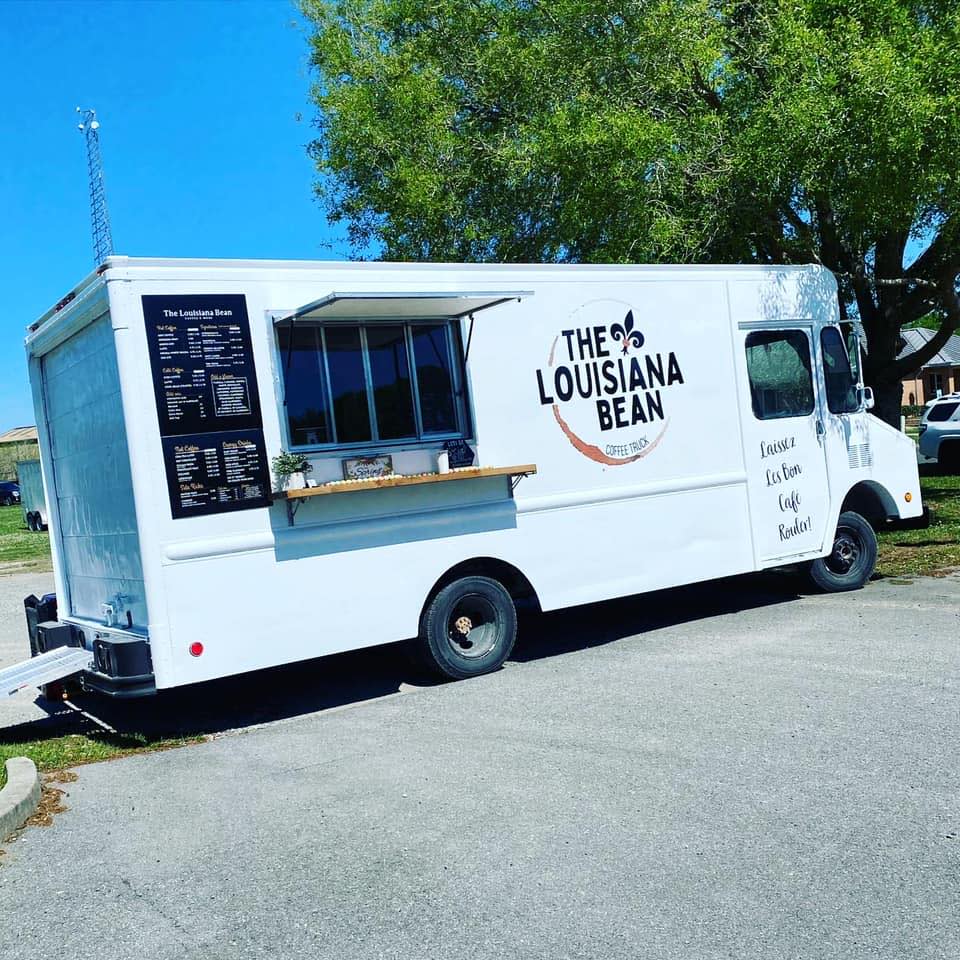 If you ever find yourself in need of an afternoon caffeine boost only to realize you're miles away from a coffee shop, worry not. Louisiana Bean is a…drink truck? It is Lafayette's first mobile coffee bar. They do pop-ups, private events, and festivals. You can even pre-order a large bottle of their custom-made flavored lattes that last in your fridge for up to five days. See the Facebook page for location updates.