Pamplona is a classic. It has been since it opened in December of 2007. Combining rustic decor, a beautiful downtown setting, delicious and interesting food, and a stellar wine and cocktail program, Pamplona has been at the forefront of dining experiences in Lafayette for years.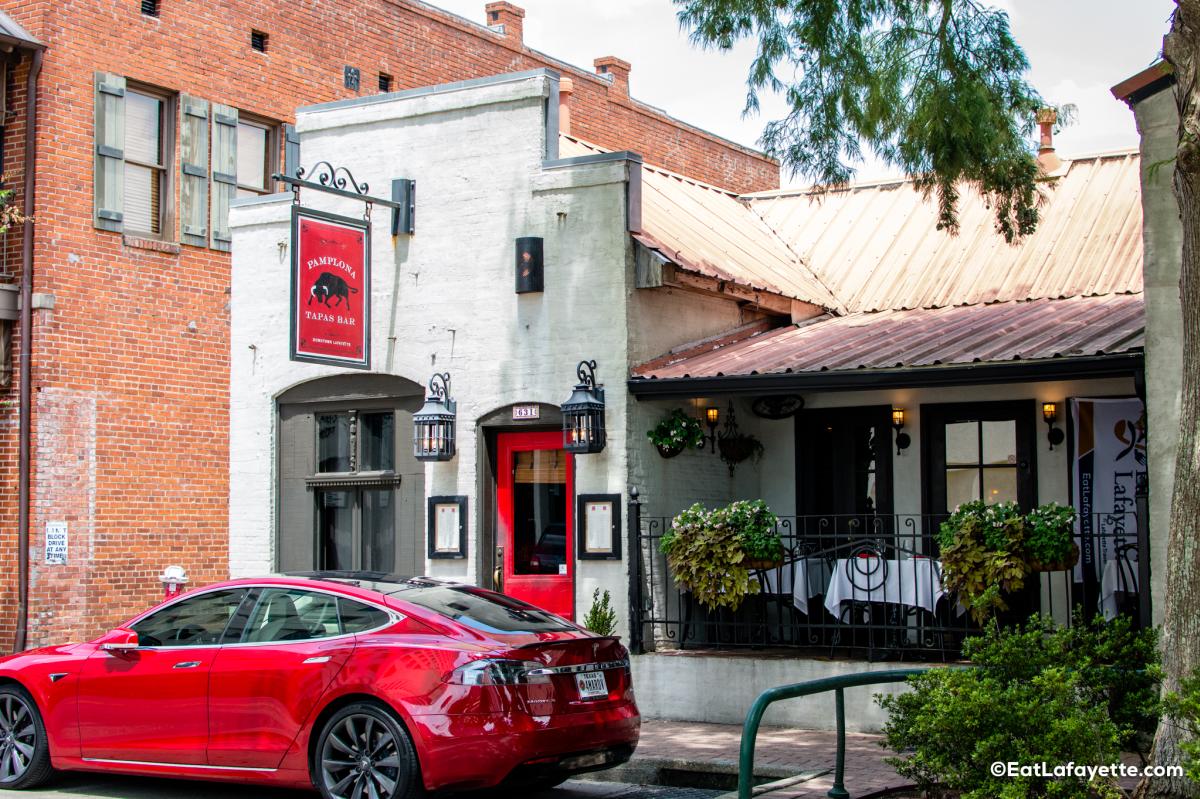 General Manager Andrew Payne, who began his time at Pamplona behind the bar, heads a team, with Kris Allen helming the kitchen, that crafts an exquisite guest experience. Andrew describes the restaurant's concept as Spanish with an emphasis on tapas-style dining. He says, "It was conceived by looking at the local landscape of restaurants and doing something that wasn't being done yet."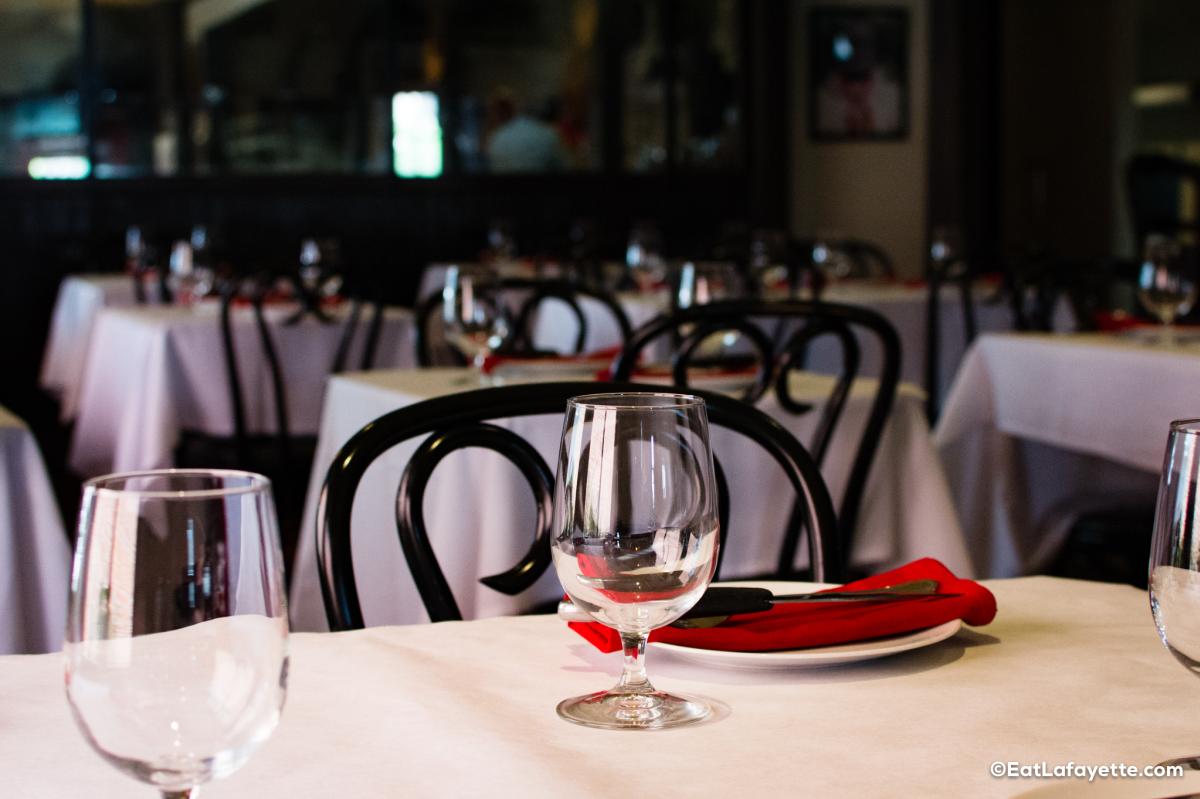 From those beginnings, the Pamplona concept has also recognized that Spanish food and culture has a local influence that is often overshadowed by the French. Andrew says that Pamplona also includes some other Mediterranean influences with some local flair, which can be seen throughout the restaurant's offerings and encompasses a well-honed concept that he describes as romantic, adventurous, and passionate.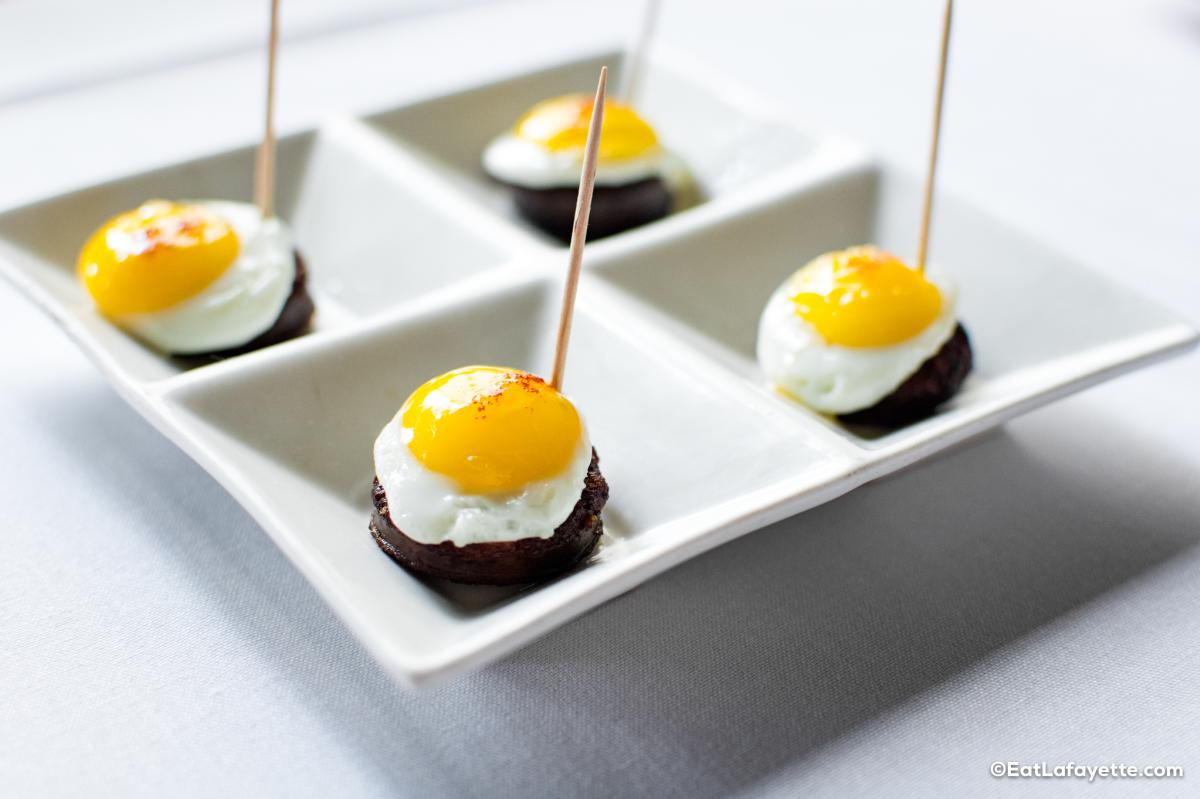 The food program is eclectic yet familiar and approachable, and diners have every opportunity to experience a large variety of flavors. For those unfamiliar to tapas style dining, this is where the adventure comes in. A typical meal can encompass many shareable dishes granting the diner a chance to experience a large number of delicious items.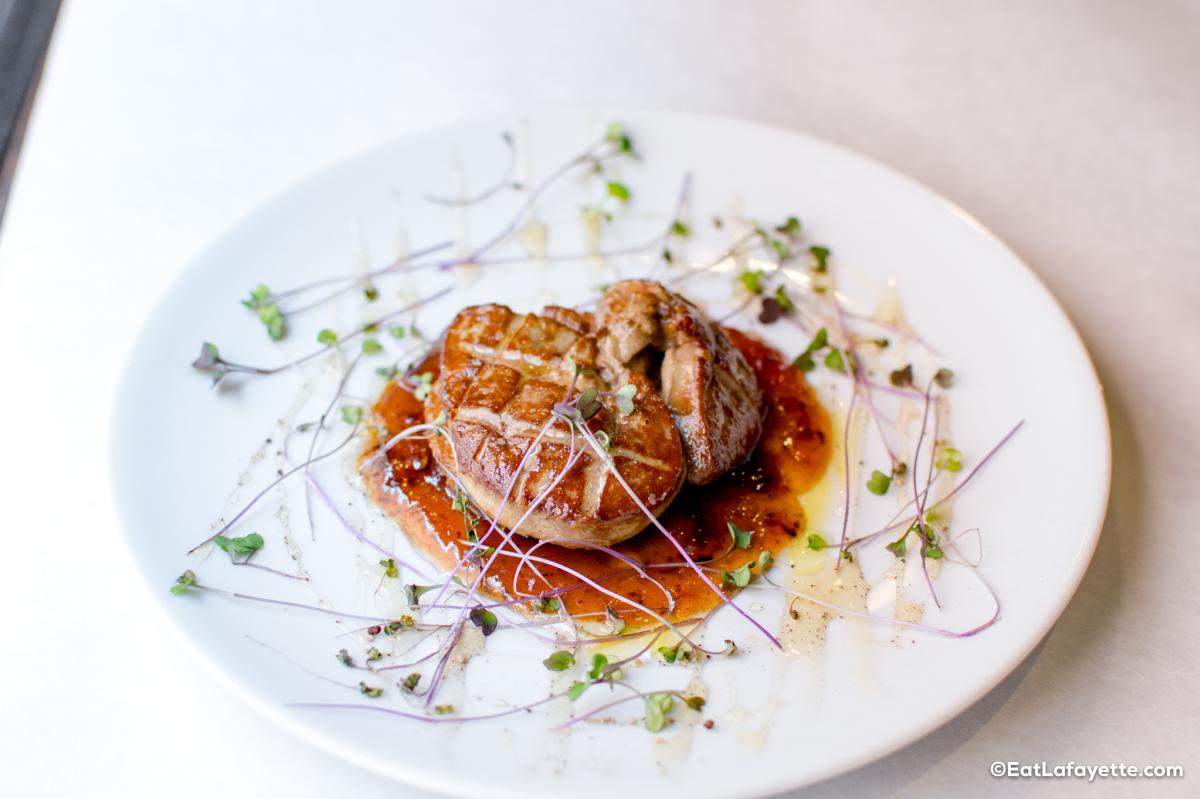 Some of these "Small Plates" include Garlic Shrimp, Hanger Steak, Lamb Sliders, Sweetbreads, Foie Gras, and Mussels, each expertly prepared with thoughtful accompaniments. Though elegant, much of the food is of a humble nature (they've got some of the best French Fries you'll ever taste), with butter, herbs, and old-world flourishes taking center stage. The tapas, both hot and cold varieties, consist of nods to classic Spanish dishes (Morcilla and Bacon Wrapped Dates) and beautifully on-theme creations such as Crawfish Croquettes and Ceviche. Andrew says his favorite dish is the Seared Tuna.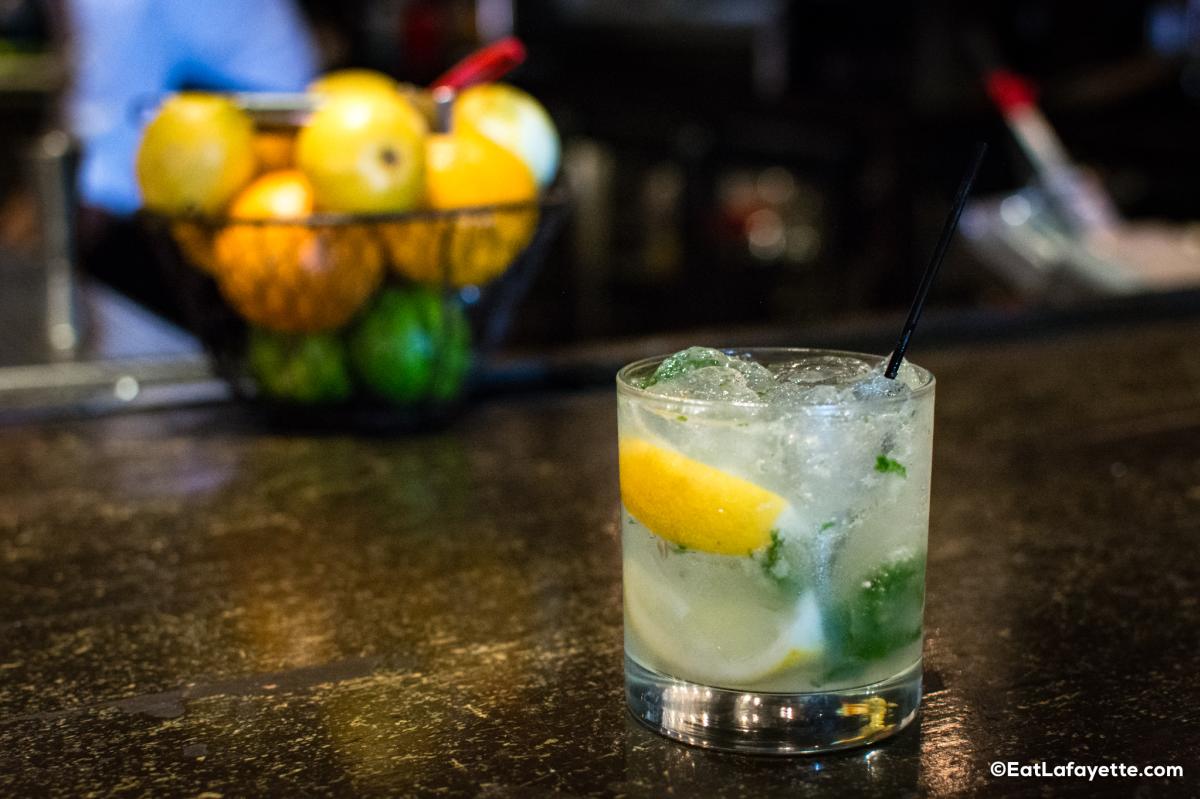 Rounding out the menu are ample selections of soups and salads such as the Arugula and Manchego Salad and Beef Carpaccio, as well as full-size entrees including steaks and seafood. There are also several dessert options prepared in-house.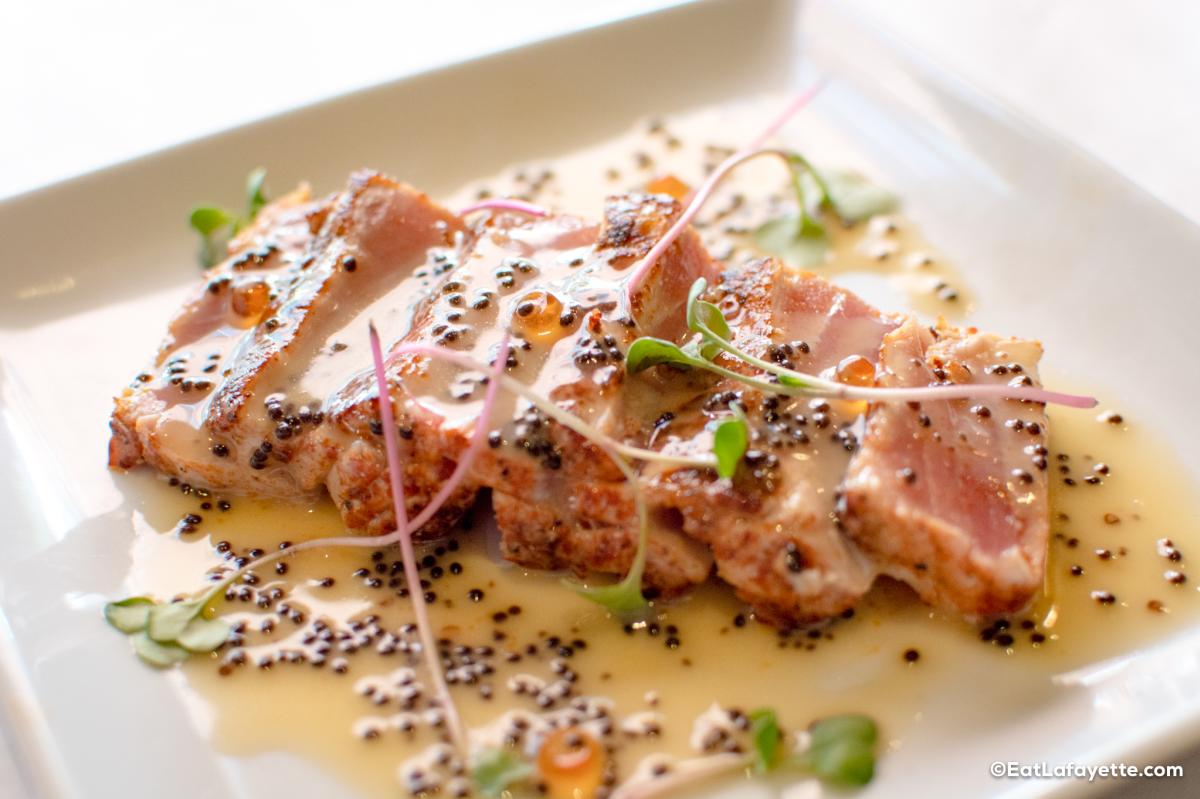 There are also two options seldom found in a restaurant setting in Lafayette: The house specialties of Paella Velenciana and Cochinillo Asado are true showstoppers. The Paella is authentic with all of the traditional inclusions. It's well worth the 45 minutes to 1 hour that it takes to prepare. The Cochinillo is a roast suckling pig cooked in the traditional style. Call at least 24 hours ahead to request this item.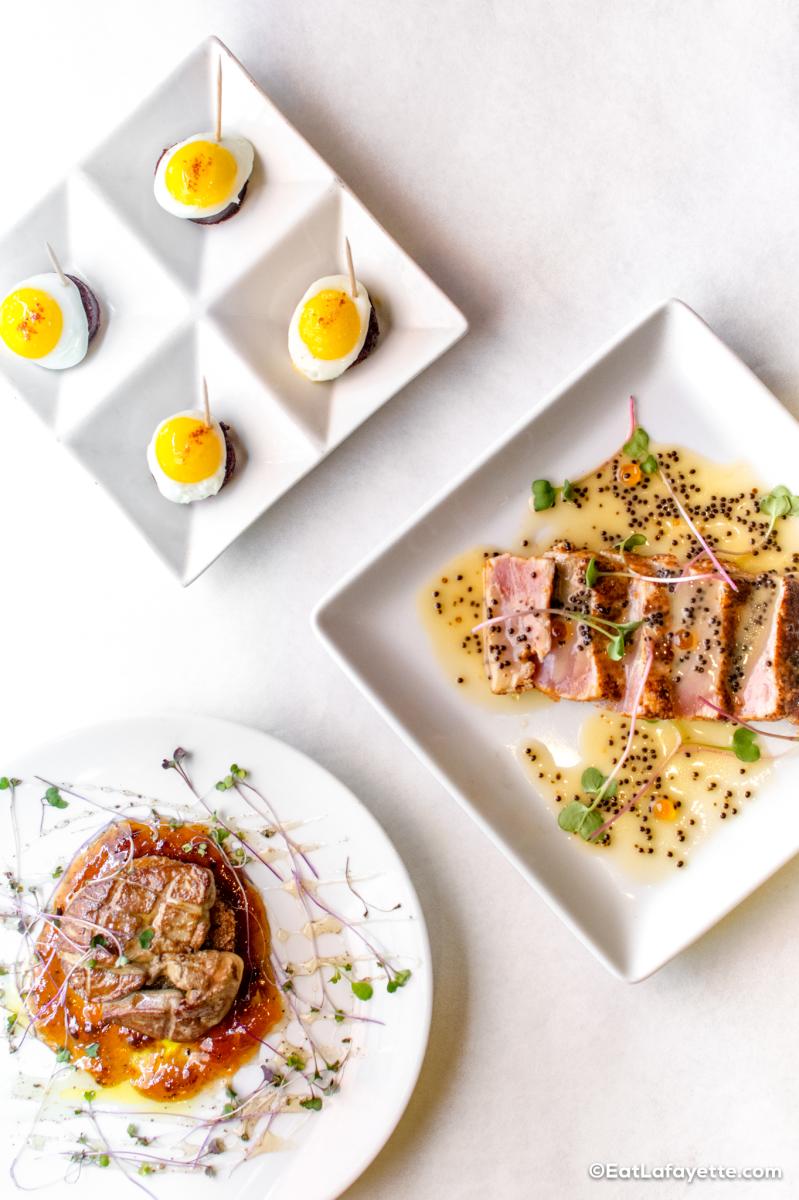 Pamplona is also an excellent destination for its beverage options alone. They offer 14 by-the-glass wine selections each dispensed from a cellar system that ensures quality throughout the bottle. A full bottle list and many beer selections are also available. This is only the beginning, however as no less than ten selections are listed on their Absinthe menu, and they offer flights of those made in France and the US. The true gems of Pamplona's beverage program, however, are the craft cocktail program, focusing on pre-prohibition classics as well as new and clever creations, and of course, their legendary Sangria prepared fresh daily. Your kitchen cabinet may already contain the red cup evidence of a Festival International indulgence in this delicious concoction of fruit and wine.
From 2:00 p.m. to 7:00 p.m., Pamplona offers the following specials:
25% off Tapas
$1 off Beer
$3 House Wine and Sangria
$4 Well Cocktails
The drink specials continue all night on Wednesdays.
Pamplona is open at 631 Jefferson St. in downtown Lafayette every Tuesday through Thursday from 11:00 a.m. to 10:00 p.m., every Friday from 11:00 a.m. to 11:00 p.m., and every Saturday from 5:00 p.m. to 11:00 p.m.  Pamplona is closed on Sundays and Mondays.
Morcilla
2.5 Lb. Pork Shoulder, Cubed
.5 Tbl. Instacure #1 Curing Salt
1 Tbl. Kosher Salt
2 Tbl. Paprika
1 Tbl. Cayenne
1 Tbl. Chili Powder
1 Tbl. Chopped Fresh Thyme
1 Tbl. Chopped Garlic
.5 Lb. Back Fat, Frozen
1 C. Pork Blood
In a large sealable bowl, combine pork, curing salt and seasonings; mix together. Refrigerate, covered overnight. Place meat in the freezer for 30 min before grinding; grind meat and back fat and mix well by hand until the mixture begins to emulsify. Mix in blood until well incorporated. Stuff mixture into casing immediately; prick with sausage pricker or form into patties. If cased, steaming is the preferred cooking method.
Recipe courtesy Pamplona Tapas Bar