Walking into Tchoup's Midcity Smokehouse is like walking into a good friend's home for Sunday dinner. Nested in a refurbished 70-plus-year-old home, owners Ryan and Traci Pecot kept as much of the original charm intact as possible. The husband and wife team opened Thcoup's Midcity during the COVID shutdown in 2020, but the restaurant has been beating the odds ever since. "The charm comes from the ambiance provided by the conversion of the home. It feels like you're eating and drinking at your grandma's house with much of the original build-out remaining in place," says Traci Pecot.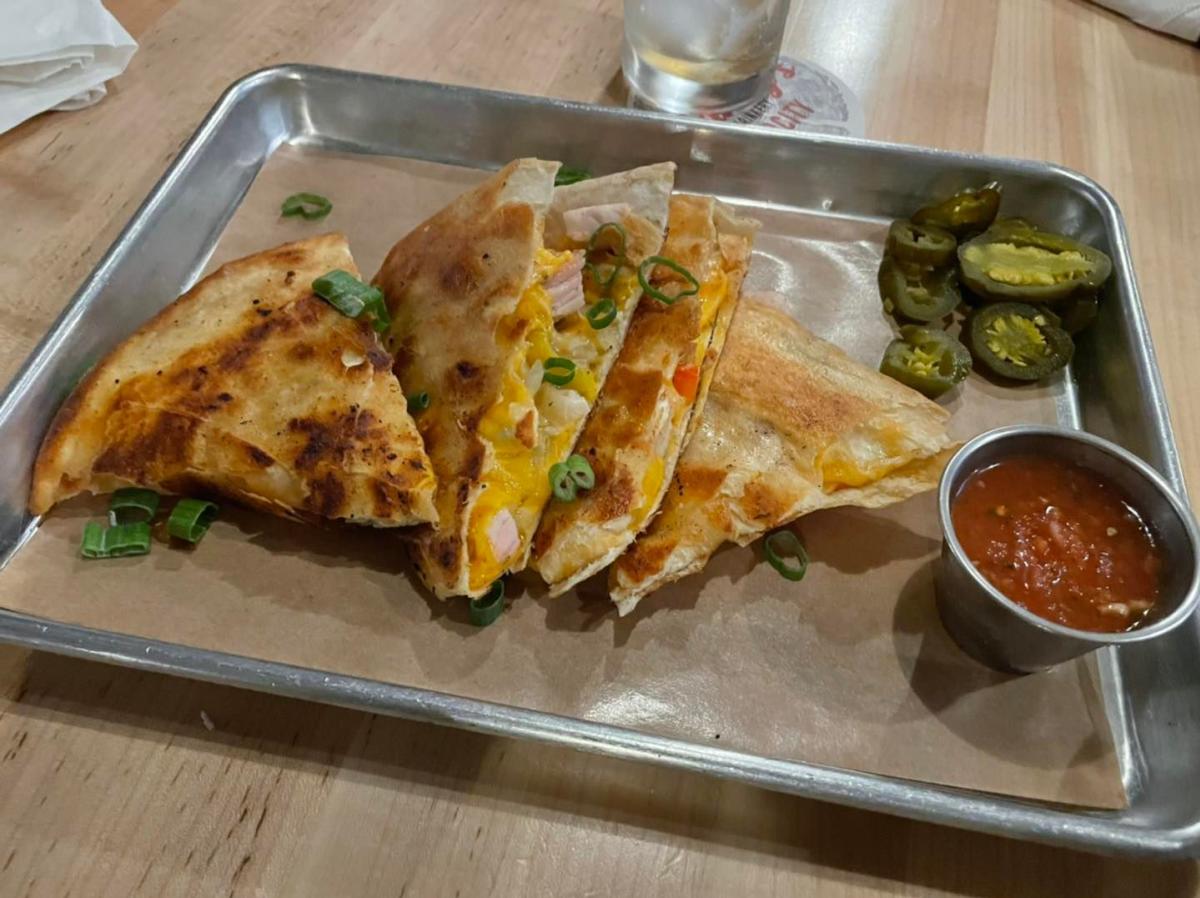 The bar area is separated from the main dining space with a spacious bookshelf wall adorned with books, vases, and trinkets. On your way to the shaded backyard, you'll walk by a cozy corner nook set up similar to a living room - even with old-school TV trays for sharing snacks while enjoying private conversation with friends.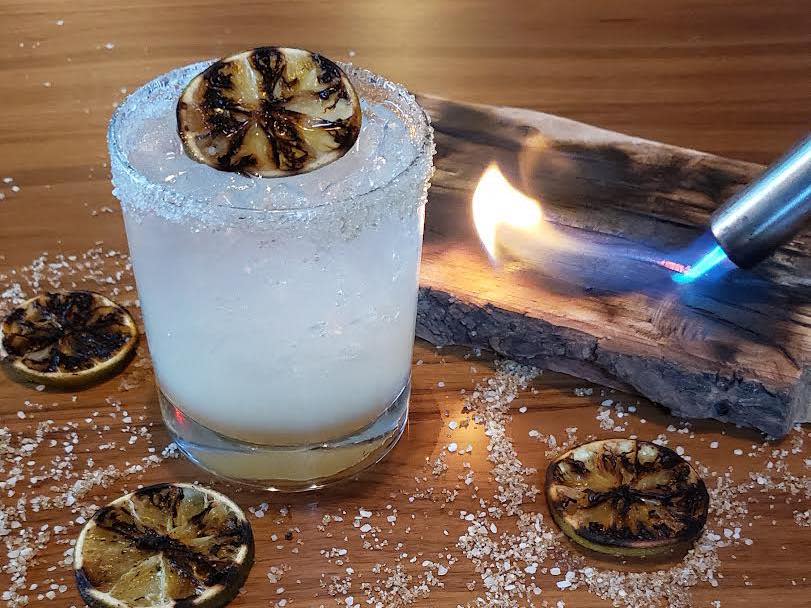 Midcity has an expansive backyard patio that sits under centuries-old live oak trees and is one of the dog-friendly restaurants in town. A love of dogs is apparent in Midcity as Tchoup's is named after the Pecot's doggo -  Tchoupitoulas. "The outside is puppy friendly, as there is even a full menu for the dogs consisting of a variety of treats and specialty brewed dog beer," says Pecot. The Pecots also own the neighboring grooming space, Paws Midcity.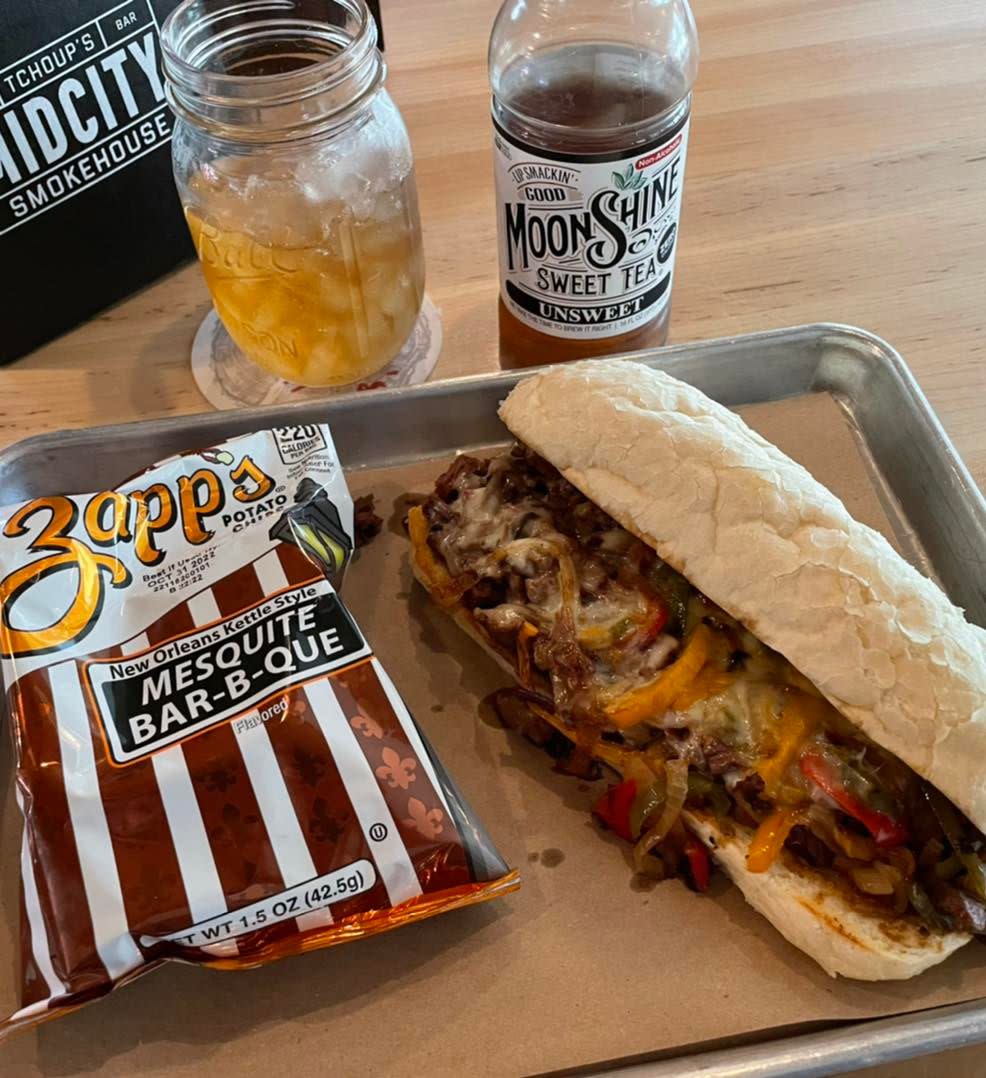 Midcity excels at treats and snacks for us humans, too - they specialize in slow-smoked meats and other smoke-inspired dishes. Think pulled pork sandwiches, bacon burnt ends, ribs, and tomato bacon salad. However, I recommend going early in the week because they tend to run out of popular dishes by Sunday. A crowd-pleaser is the pulled pork queso - a mound of molten cheese topped with pulled pork and onions served with smoked paprika tortilla chips.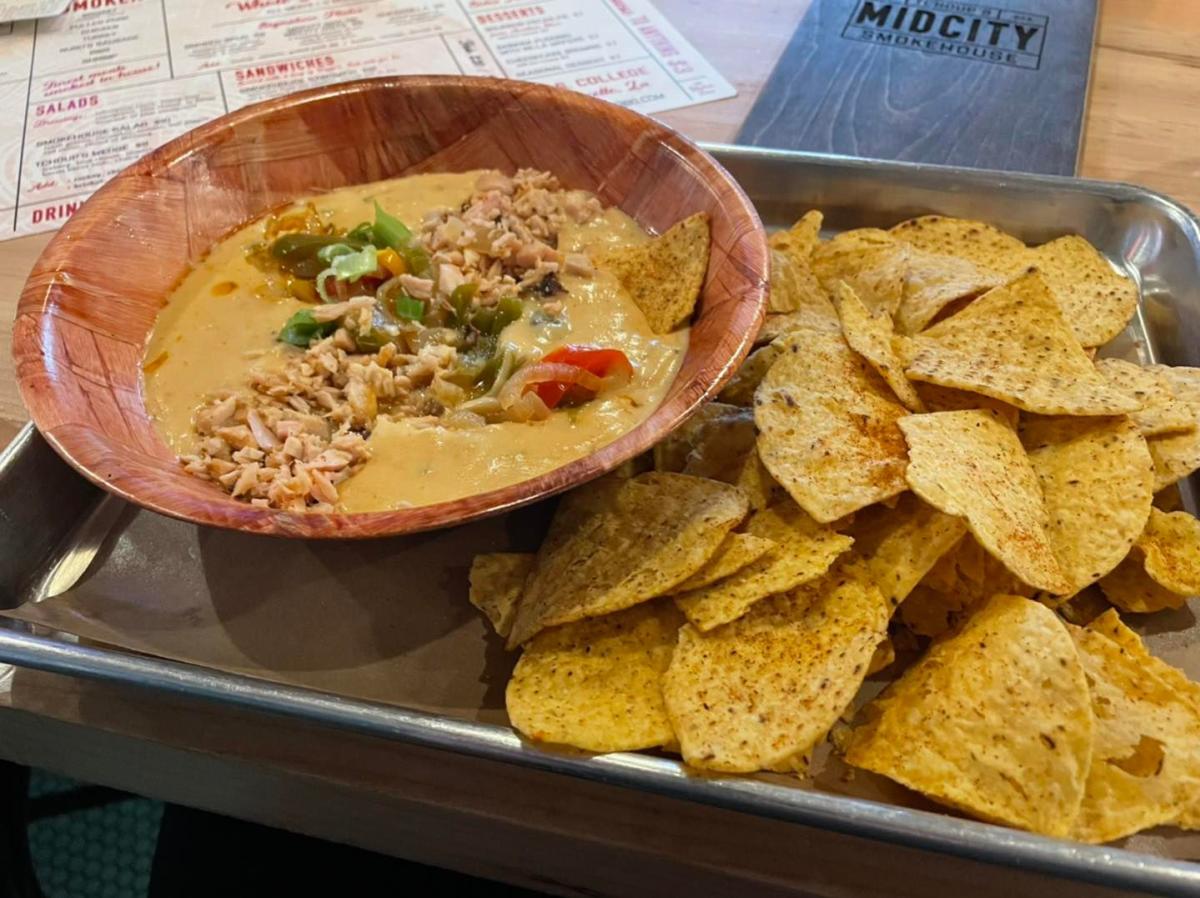 The cocktail and beer menu changes frequently based on the season and available taps. Beers on tap feature breweries from Louisiana and neighboring states. The specialty cocktails are standards with a smoky flair, such as the Smoked Old Fashioned, made with house-smoked simple and charred orange. They get creative with drinks during special events such as Mardi Gras or Festival season.