Why reserve tacos just for Tuesdays? Lafayette has a hidden street taco scene, and all you have to do is look just beyond the horizon. Staring at us in plain sight are a mix of authentic, affordable, and delicious tacos from families with origins in Mexico, Honduras, Venezuela, and El Salvador. These notable stops are a mix of grocery stores, taco trucks, and traditional dine-in restaurants. Whatever route you choose, you won't be disappointed.
Mexican Meat Markets
Carniceria El Ranchito 
2405 Cameron St, Lafayette, LA 70506
(337) 534-8021
Hours of Operation: 
Monday - Sunday: 6:00 a.m. - 9:00 p.m. 
http://carniceriaelranchito.com/
If you drive along Cameron Street, you can find some of the best and most authentic Latin cuisines in town. Being able to speak Spanish in these places is helpful, but you can get by if not. Locally known as El Ranchito, the taco bar located inside the meat market serves up street tacos, tortas, and other yummy plates. If you're adventurous, the lengua tacos are worth a try.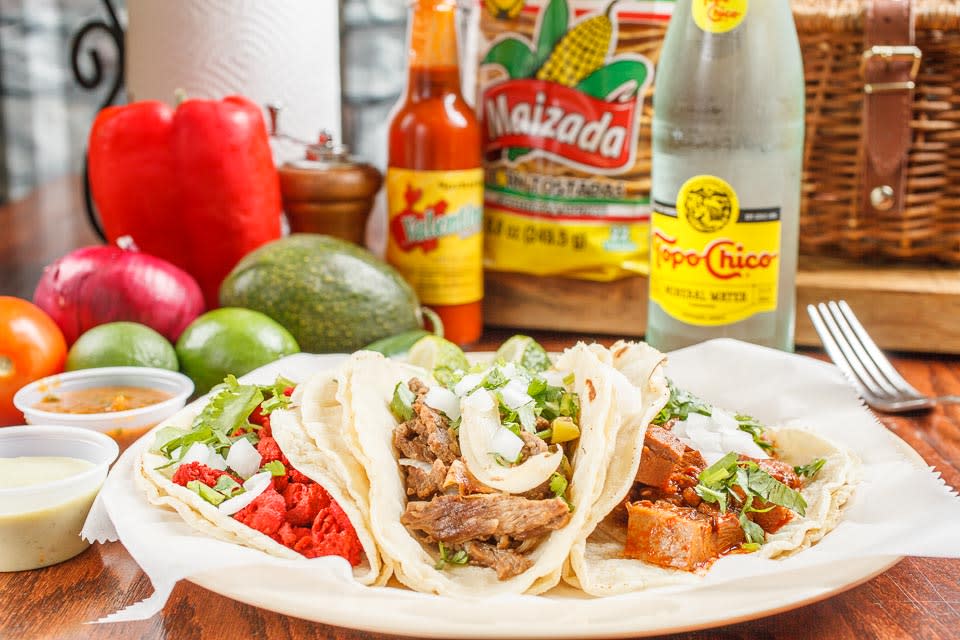 La Morenita Meat Market
412 Ambassador Caffery Pkwy, Scott, LA 70583
(337) 235-5044
Hours of Operation: 
Monday - Sunday: 6:00 a.m. - 9:00 p.m.
https://www.facebook.com/La-Morenita-Meat-Market
This grocery is located along the entrance into Lafayette, not far from the interstate. If you're passing through, this is an excellent stop for lunch. Be sure to get the barbacoa tacos, but they do sell out quickly. Spanish is a plus.
Dine-In Restaurants 
La Papa Loca
4702 Johnston St Lafayette
(337) 658-0629
Hours of Operation: 
Monday - Sunday: 8:00 a.m. - 11:00 p.m.
Lapapa-loca.com
This Honduran/Mexican restaurant opened a new location on Johnston Street. They were initially located on the Cameron Street corridor, among the other Latin restaurants. Try the baleadas: a soft flour tortilla wrapped around refried beans, cheese, cream, avocado, egg, and your choice of protein. Or the Tacos Dorados: a fried chicken taco served with lettuce, pico, and avocado. Spanish a plus but not necessary.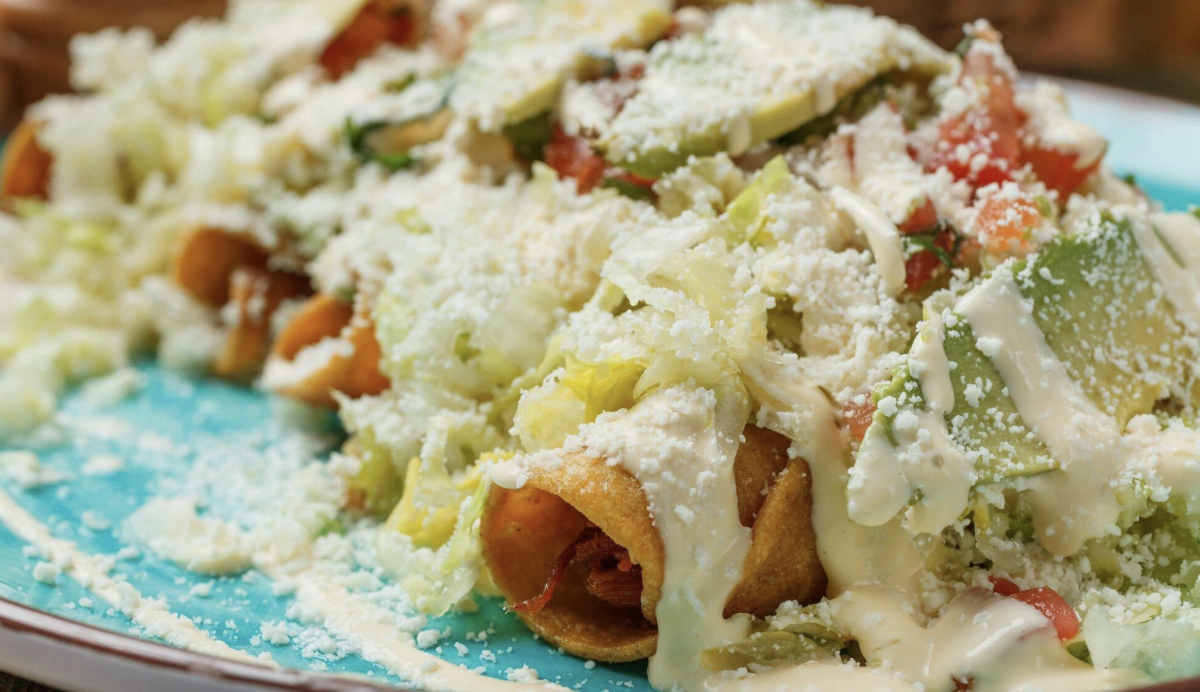 Taco Sisters 
3902 Johnston St., Lafayette, Louisiana 70506
(337) 234-8226
Hours of Operation: 
Monday - Saturday: 10:30 a.m.- 8:00 p.m.
http://www.tacosisters.com/
Have you ever wanted to take your favorite smoked meats and wrap them up into taco form? So have the owners of Taco Sisters, and that's exactly what they do here. Casual, with more of an American flare, Taco Sisters features meats like smoked brisket, pulled pork, grilled shrimp, and vegan options. No Spanish necessary. Grab a brisket taco, a margarita, and chill out on their patio.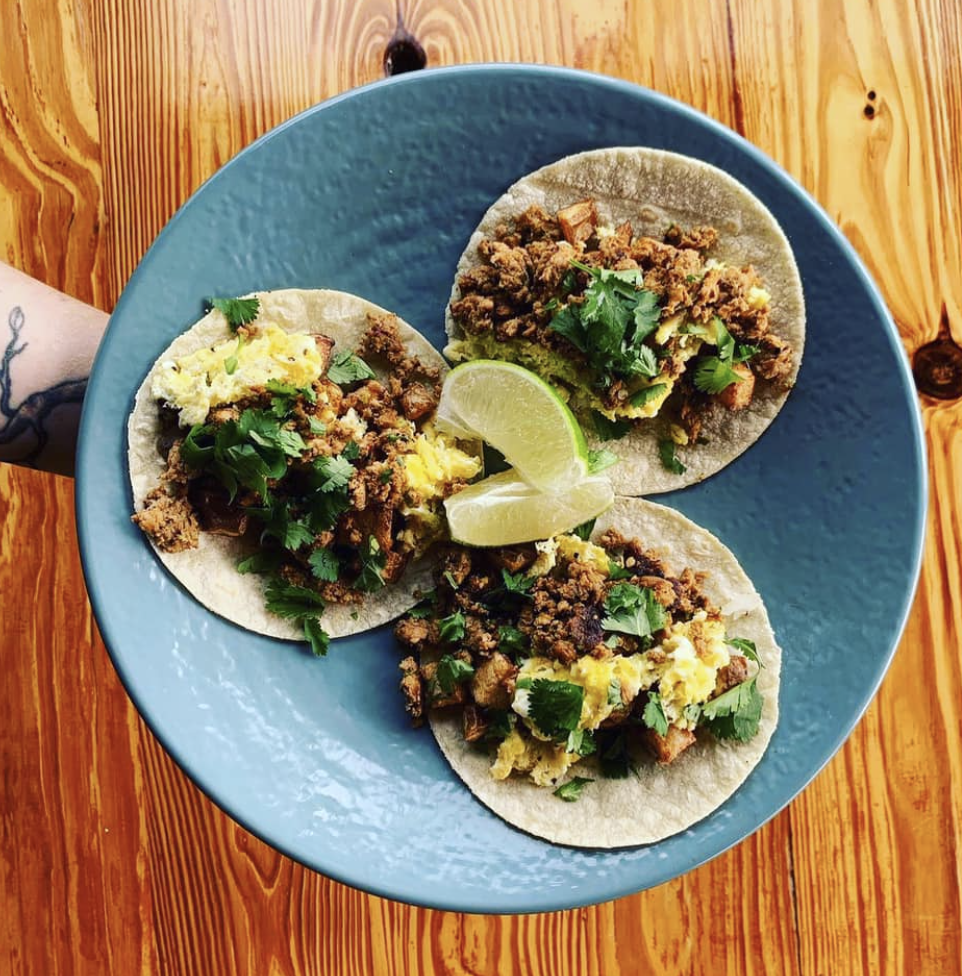 La Pagua 
5425 Johnston St, Lafayette, LA 70503
(337) 988-1312
Hours of Operation: 
Monday - Thursday: 11:00 a.m. - 9:00p.m.
Friday & Saturday: 11:00 a.m. - 10:00 p.m.
Sunday: 11:00 a.m. - 4:00 p.m.
https://www.facebook.com/Lapagualafayette
Nestled in the Time Plaza shopping center, La Pagua is a Mexican restaurant with Salvadorian dishes sprinkled in. Flip to the back of the menu for the most authentic options: street tacos and pupusas. The Al Pastor tacos and the bean, cheese, and pork pupusas will make everything right in your world. A pupusa is a corn masa pancake stuffed with beans, cheese, and sometimes pork served with cabbage slaw and salsa roja. No Spanish needed.
Zarape Tacos Y Gorditas Lafayette
N University Ave, Lafayette, LA 70507
(337) 703-4378
Hours of Operation: 
Monday - Sunday: 9:00 a.m. - 9:00 p.m.
https://www.facebook.com/zarapetacosygorditaslafayette
Fried tacos? Yes, please. They're called Quesabirria Tacos, and they are quickly gaining popularity all over the US. Sometimes they're called birria for short. The gist: a cross between a quesadilla and a taco--it's cheesy, drippy, and the braised beef is topped with cilantro and green onions. The word on the street is Zaprape's has the best in town. Spanish a plus but not necessary. 
Taco Trucks 
Taqueria El Cazador 
1904 Ambassador Caffery Pkwy, Lafayette, LA 70506
(337) 442-0463
Hours of Operation: 
Monday - Sunday: 10:00 a.m. - 10:00 p.m.
https://taqueriaselcazador.com/our-menu/
This taqueria is one of the original tacos trucks in town and has a loyal following. There's a great reason why. Locally known as El Cazador, here you can find plates of traditional street tacos filled with al pastor, carnitas, carne asada, and other fun proteins. If you're looking to feed a large family on a budget, check out their sister location on 1918 W University Ave, Taqueria el Dolar. Here you can get a taco for only $1.50, but don't let the low price point fool you. Spanish is a plus.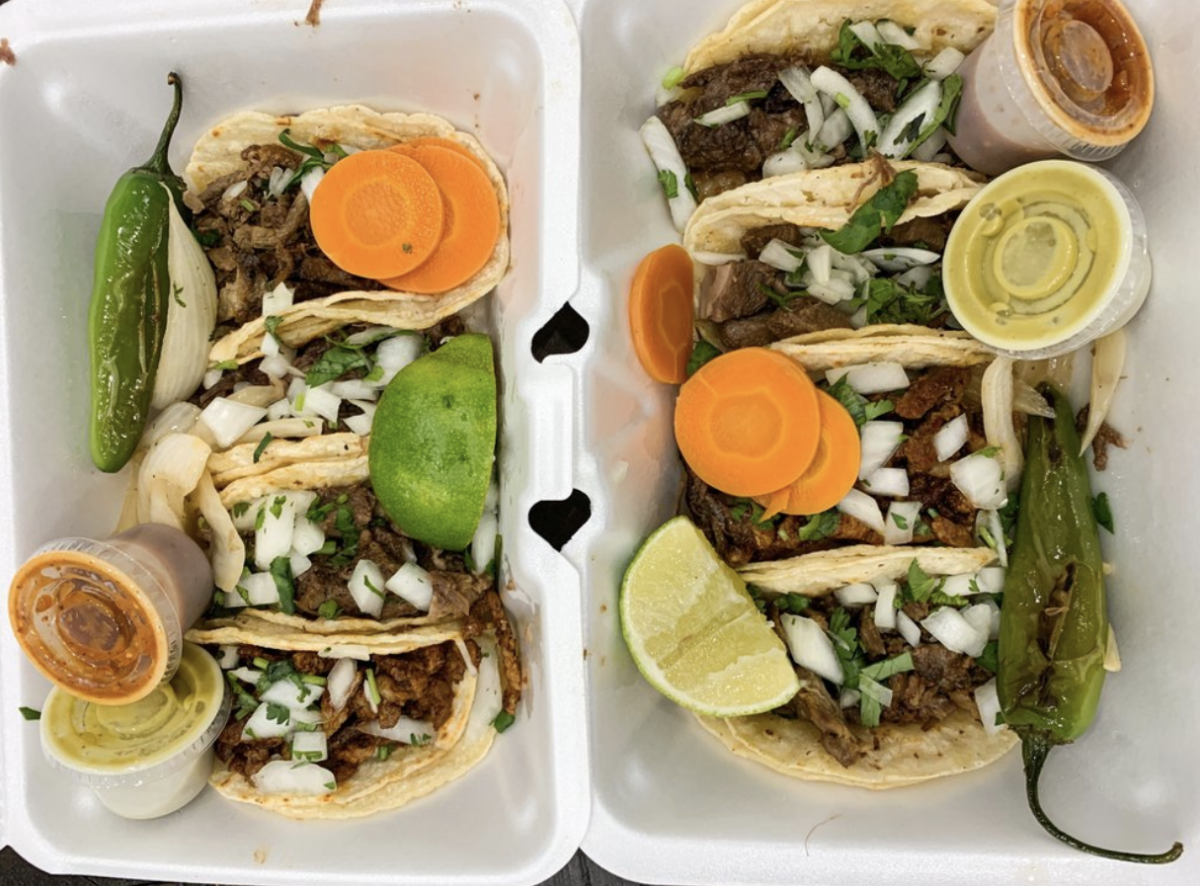 La Taqueria DF
3027 Hwy 90 E, Broussard, LA 70518
Hours of Operation:
Monday - Friday: 10:00 a.m. - 8:00 p.m.
Saturday & Sunday: 11:00 a.m. - 8:00 p.m.
This truck is nestled in the Corner Stop Valero parking lot, along HWY 90 corridor heading out of town in Broussard. Most of the menu has been adjusted to accommodate non-Hispanic customers; however, you can still order authentic plates. This truck comes in at a close second for the most affordable prices for street tacos at only $2.00 per taco. Try the tortra, a Mexican po-boy. This truck really shines with their house-made salsa and hot sauce.