Beer lovers will adore The Tap Room in River Ranch with its 40 beers on tap, many of which are locally brewed. But that's not all. The bar-restaurant also serves up craft cocktails, gourmet hot dogs and artisan flatbreads.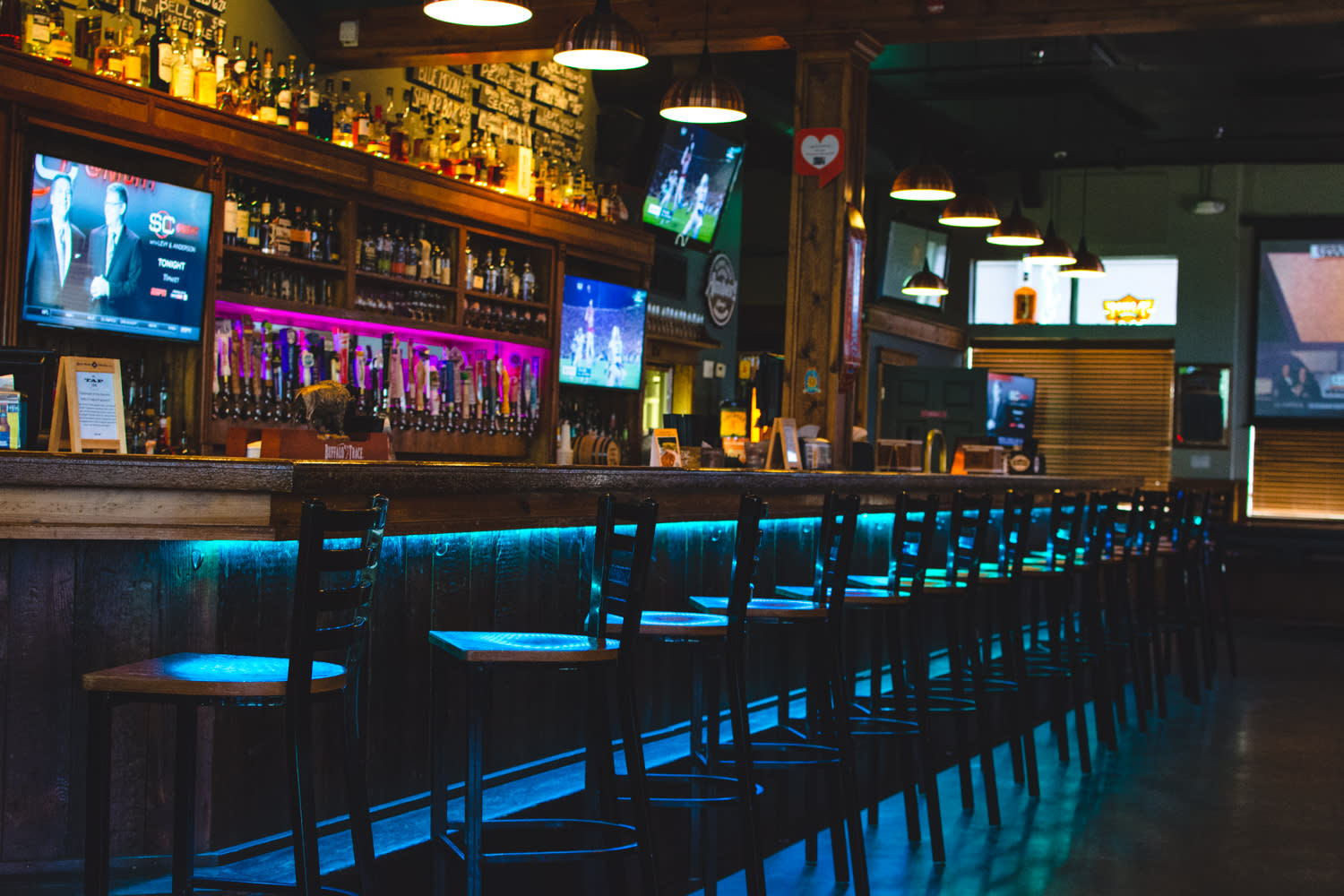 In other words, The Tap Room is an ideal gathering place for food, spirits and great company.

"It's a friendly neighborhood bar," said Charlie Goodson, who owns the restaurant with Chef Marc Krampe and Jody Ferguson.

The Tap Room is located in the Village of River Ranch, within the Mainstreet buildings near the intersection of Settlers Trace and Camellia Boulevard. The ambiance is upscale but relaxed, worldly but local. For instance, beer lovers may sample Lindemans Framboise of Belgium or Terrapin beer from Athens, Georgia, but also numerous South Louisiana beers, including Parish and Bayou Teche brews of Acadiana.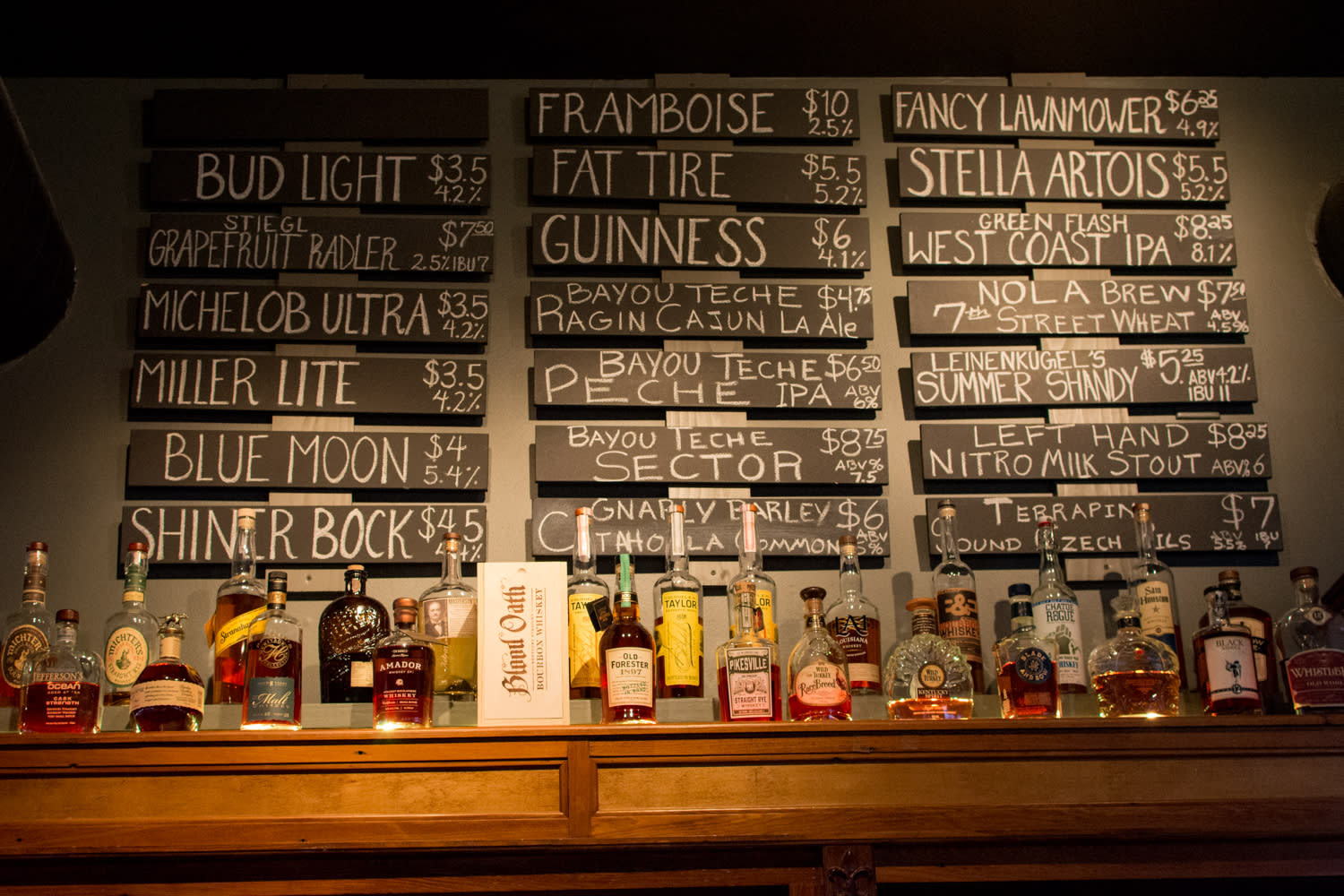 Gourmet dogs run the gamut as well, including the "Yakov Smirnoff" reuben-esque hot dog, a 100 percent beef frank on a white bun with grilled cabbage slaw, shredded Swiss cheese and Russian dressing, or the "Frito Bandito," with its cheddar cheese, diced onions, sliced jalapenos and Fritos. For the all-American fare, try "The Tap Out," a frank married with chili, sliced jalapenos, diced onions, shredded cheddar cheese, spicy mayonnaise and pickle relish.

Elegant flatbreads, hot wings and soft pretzels with Creole honey mustard round out the menu.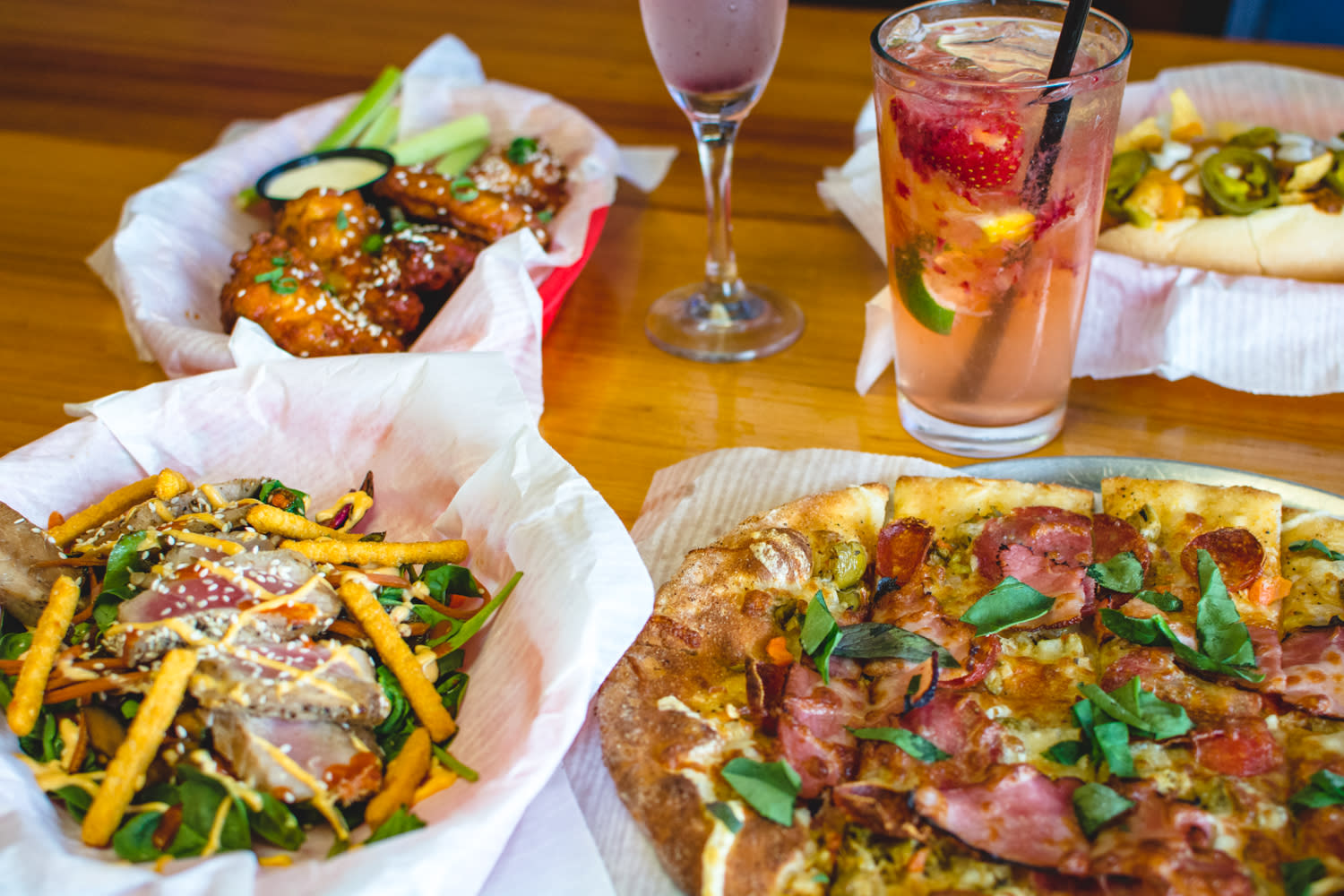 Specials at The Tap Room are numerous. Happy Hour is from 3 p.m. to 6 p.m. Monday through Friday with $1 off drafts, $2 off specialty cocktails and $2 off wine by the glass. A "Reverse Happy Hour" is noon to 2 p.m. Monday through Friday and includes the same discounts.

All day on Mondays it's half price on Tito's Vodka, wings, hot dogs and flatbreads. On Tuesdays, trivia night begins at 8 p.m. with two-for-one Bud Lights with a purchase of a hot dog. Ladies drink at half price on Wednesdays and there's live music from 8 p.m. to 11 p.m. Thursdays with $3.50 Jack Daniels and Crown all night.

But the fun and specials don't end on the weekends. Bomb shots cost $5 after 10 a.m. Friday and Saturday nights and Sundays are Fundays with $5 domestic buckets, $2 Bloody Mary's and $3 mimosas all day long.