As cities work to transform and accommodate those of us who want more walkable, bike-able and less vehicle-reliant ways of life, another appeal is gaining popularity-pet-friendly venues.
The New York Times recently published an article of most pet-friendly cities in the U.S. Top cities included Scottsdale, Az., Tampa, Fla., Phoenix, Tampa, Fla., and Orlando. OK, Arizona and Florida, we get it. You love dogs. Austin, of course, also ranked on the top ten list. Here in Lafayette, we are steadily working on that.
Each year, the Hub City is opening itself up to outdoor dining venues, which lends itself to pet-friendly locations for locals and visitors. No, there are no cat cafes just yet. As a cat-owner, I find myself away from home sometimes wanting to phone my beloved fur-mate to check in. Cat folks, our time will come.
Lafayette is steadily embracing pet-friendly places to pass a good time. Here's an ongoing list of dog-friendly places to visit around town. Don't see a spot that you visit with your pets? Click here and let us know so we can add them to the list!
Note: We are known for and proud of our festivals here in the Hub City. However, due to the high volume of revelers, I'd recommend leaving your dog behind. For some large events, it's prohibited. However, local farmers markets lend themselves to great outings for you and dog. And you are guaranteed to find homemade treats for the both of you.
Pet Friendly Place to Eat & Drink

Image courtesy of Facebook.com/SaintStreetInn
With a seasonal menu and eclectic evenings ranging from live jazz and swinging honk-tonk, Saint Street Inn is a beloved neighborhood hangout day and night with plenty of porch seating. Find upcoming events at SaintStreetInn.com.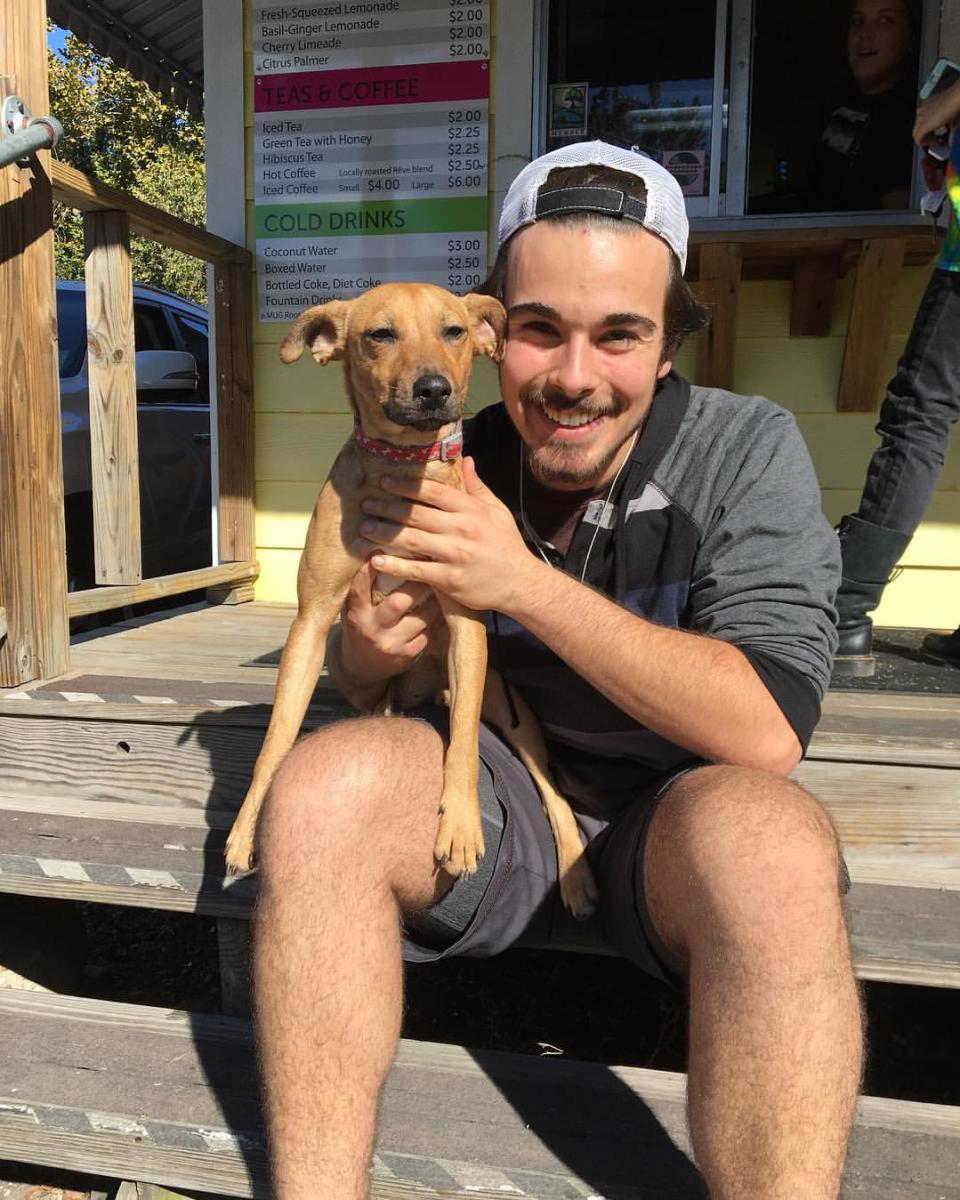 Image courtesy of Facebook.com/TacoSisters/
Now with two locations, one downtown and the other mid-city, this local restaurant offers a fresh menu of breakfast, lunch and dinner tacos and burritos and cozy outdoor seating. Visit its original joint at 407 Johnston St. and its new location at 3902 Johnston St. View hours and a full menu at TacoSisters.com.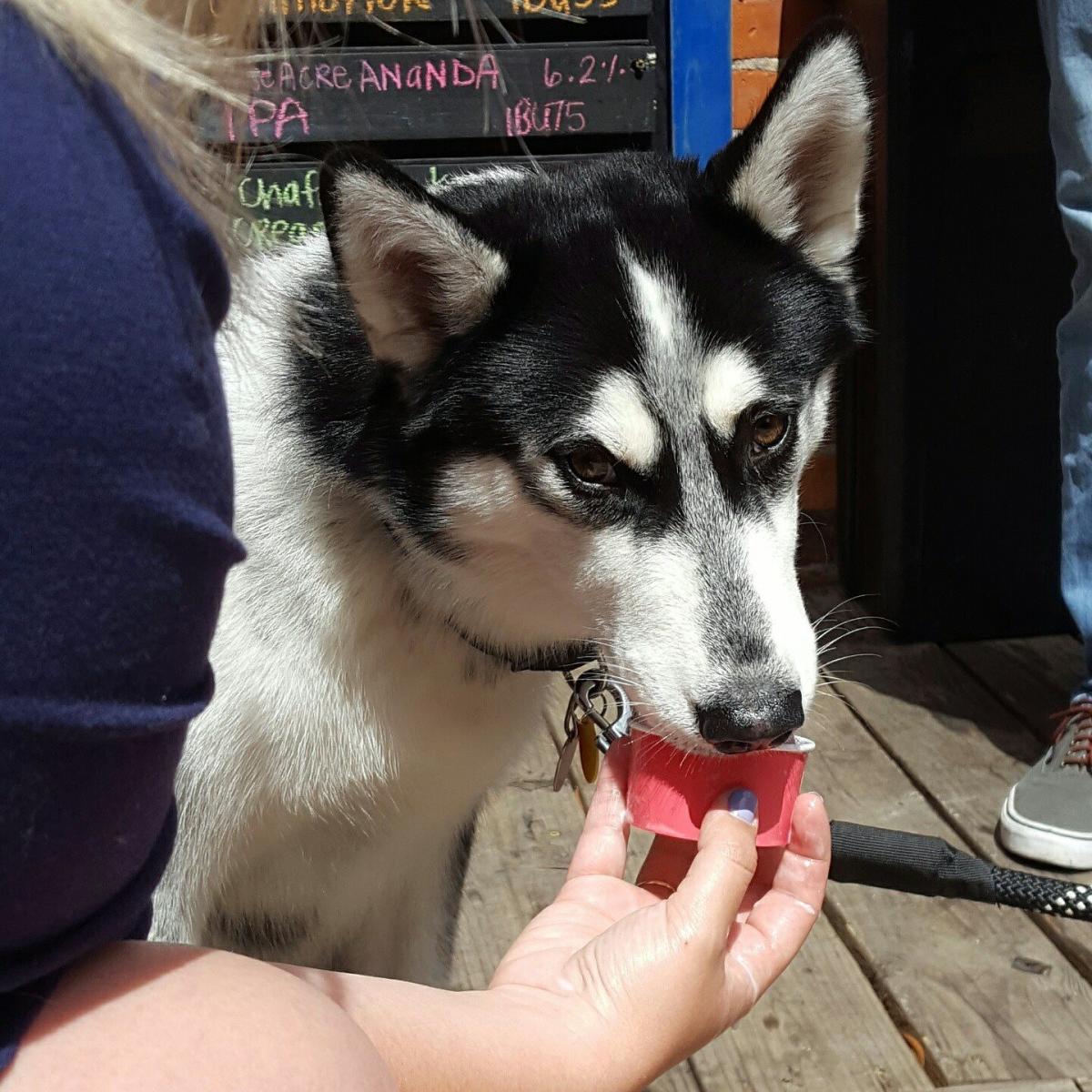 Image courtesy of Facebook.com/CarpeDiemGelatoEspresso/
Nestled in the heart of Lafayette's downtown district, Carpe Diem is another venue that serves as a local hangout, pop-up entertainment venue and just a place to cool off. Refreshments for dogs are provided and its great place to meet regulars who are proud to call Lafayette home.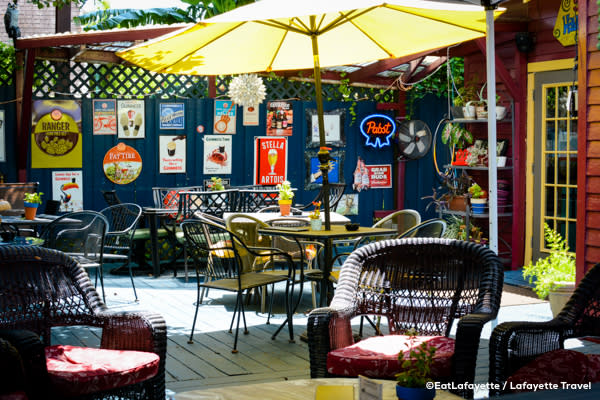 Artmosphere balances itself as an indoor-outdoor venue that hosts weekly karaoke, nightly live music, Sunday brunch and more. It's fun and eclectic theme embraces newcomers, including you and your dog. For upcoming events, visit artmosphere.vpweb.com.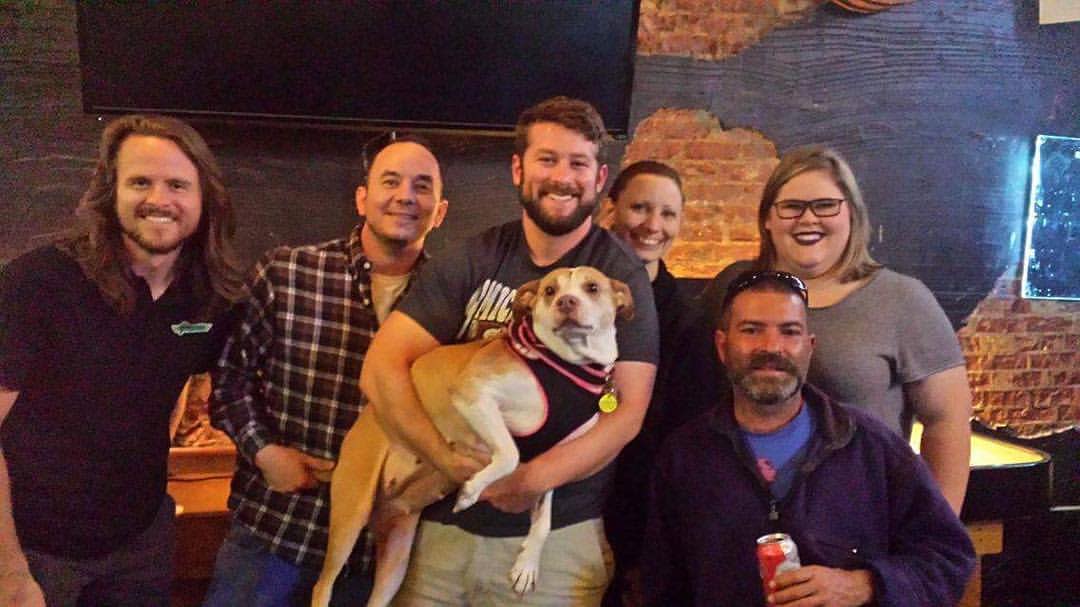 Image courtesy of Facebook.com/JeffersonStGreenroom/
Though it lacks outdoor seating, the 229 Jefferson St. opens its doors year round to patrons and their pups. Visit GreenroomDowntown.com for more.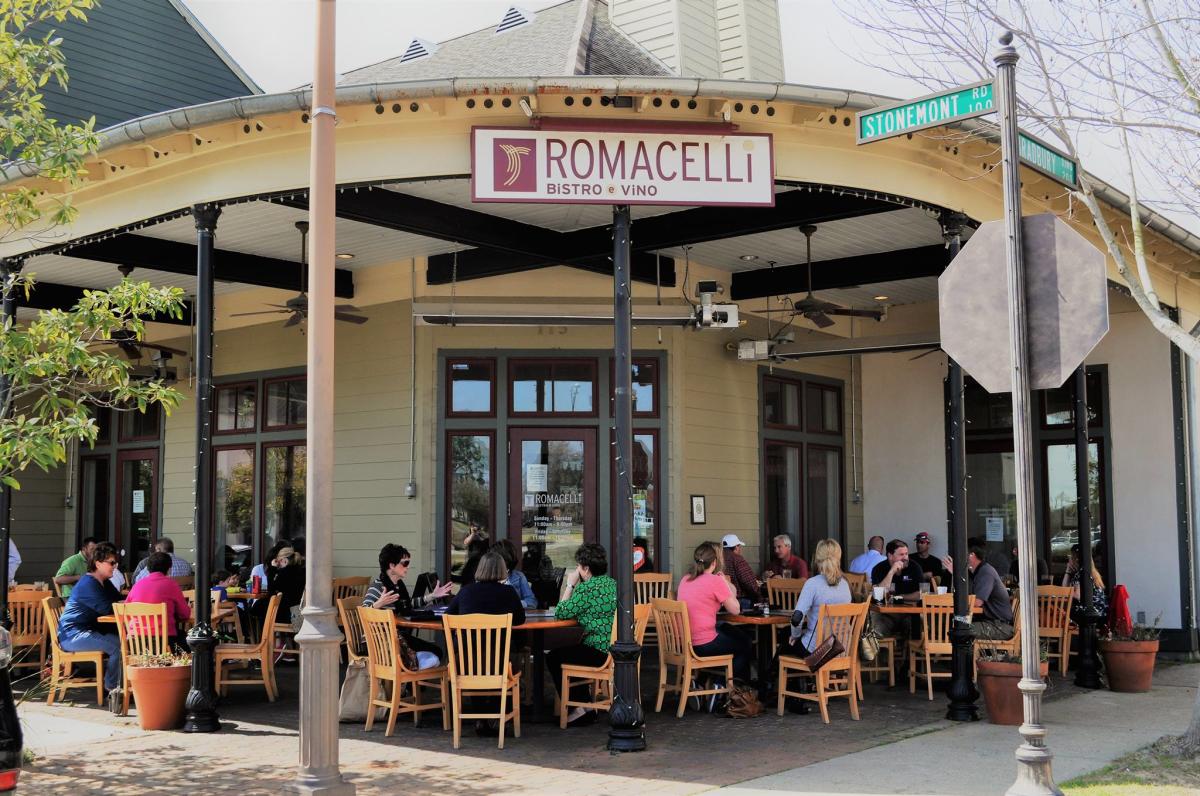 Image courtesy of Facebook.com/RomacelliRiverRanch/
With two locations in the northern and southern corners of Lafayette Parish, Romacelli is a romantic dining spot that offers cozy outdoor service for you and your pets. Its Italian-Mediterranean fare isn't shabby, either. Check out specials and the menu at Romecelli.com.
Wurst Biergarten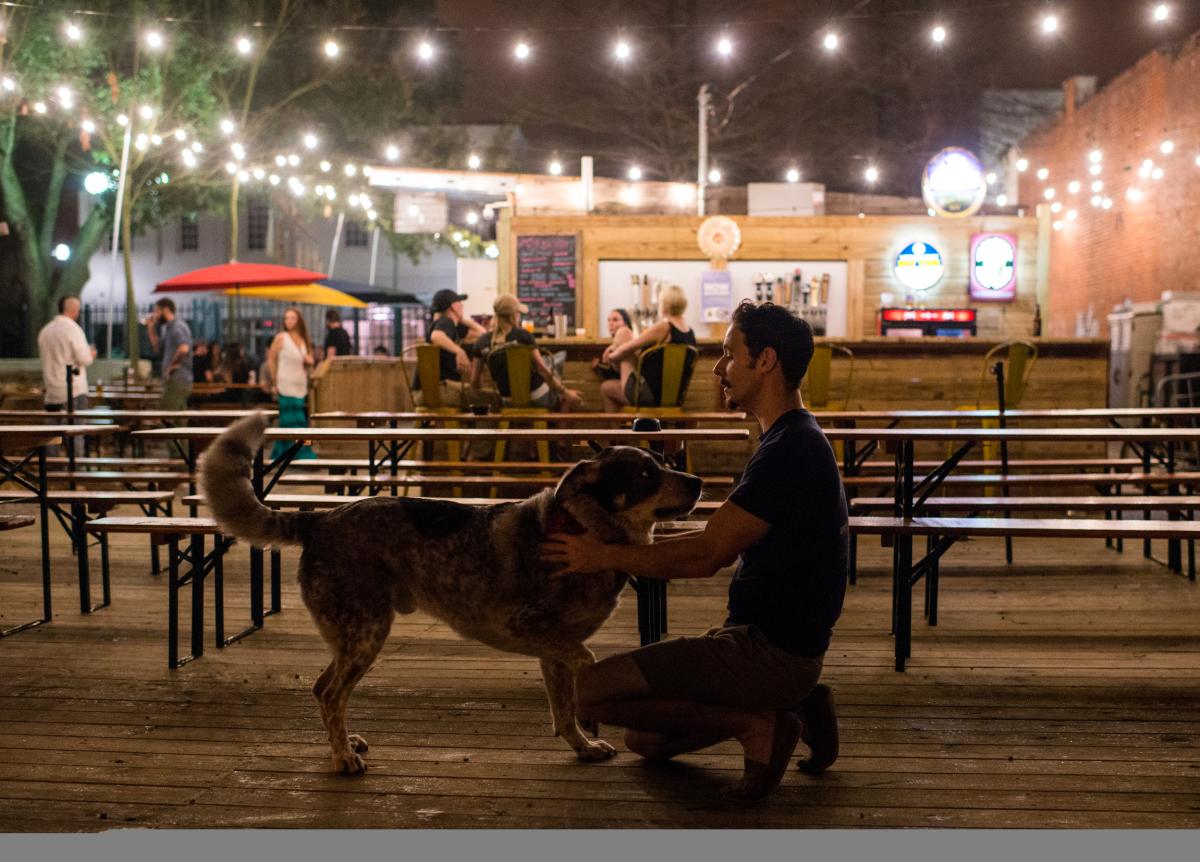 Image courtesy of Paul Kieu
I've written about this outdoor downtown venue at least once before. As at least one local regular adds when he shares a photo of his latest Wurst visit- #imjusthereforthedogs". Learn more at WurstBiergarten.com.
Pet Friendly Hotels
Wyndham Garden Lafayette
1801 W. Pinhook Rd., Lafayette    70508
(337) 233-8120
Ramada Lafayette Conference Center
2032 NE Evangeline Thrwy., Lafayette 70501
(337) 233-6815
Discovery Inn & Suites
120 E. Kaliste Saloom Rd., Lafayette 70508
(337) 235-0858
Bayou Wilderness R.V. Resort
600 N. Wilderness Tr., Carencro 70520
(337) 896-0598
Bayou Cabins Bed and Breakfast
100 W. Mills Ave. (Hwy. 94), Breaux Bridge 70517
 (337) 332-6158
KOA Kampground of Lafayette, Inc.
537 Apollo Rd.    Scott 70583
(337) 235-2739
DoubleTree by Hilton Lafayette
1521 W. Pinhook Rd., Lafayette    70503
(337) 235-6111
Extended Stay America, Inc.
807 S. Hugh Wallis Rd., Lafayette 70508
(337) 232-8313
Holiday Inn Express - Breaux Bridge
2942 H. Grand Point Hwy., Breaux Bridge 70517
(337) 667-8913
Howard Johnson
103 Harold Gauthe Dr., Scott 70583
(337) 593-0849
Baymont Inn & Suites Lafayette Airport
2200 NE Evangeline Thrwy., Lafayette 70501
(337) 291-2916
The Chateau Hotel
1015 W. Pinhook Rd., Lafayette 70503
(337) 291-1088
Drury Inn & Suites
120 Alcide Dominique, Lafayette 70506
(337) 262-0202
Pear Tree Inn by Drury
126 Alcide Dominique Rd., Lafayette 70506
(337) 289-9907
Best Western Lafayette Inn
2207 NW Evangeline Thrwy., Lafayette 70501
(337) 769-2900
Residence Inn by Marriott
128 James Comeaux Rd., Lafayette70508
(337) 232-3341
Candlewood Suites
2105 Kaliste Saloom Rd., Lafayette 70508
(337) 984-6900
Staybridge Suites Lafayette
129 E. Kaliste Saloom Rd., Lafayette 70508
(337) 267-4666
Studio 6 Extended Stay
1441 SE Evangeline Thrwy., Lafayette 70501
(337) 706-7644
Evangeline Downs Hotel
2235 Creswell Ln. Ext., Lot B, Opelousas 70570
(337) 407-2121
Homewood Suites by Hilton Lafayette Airport
201 Kaliste Saloom Rd., Lafayette 70508    
(337) 264-6044
Crawfish Haven/Mrs. Rose's Bed and Breakfast
6807 Hwy. 35, Kaplan 70548
(337) 652-8870
Home2 Suites by Hilton Parc Lafayette
1909 Kaliste Saloom Rd.    , Lafayette 70508
(337) 706-8610
Choo Choo Lofts
107 Lee Ave., Lafayette
(337) 785-9343
Louisiana Cajun Mansion Bed & Breakfast
4304 Decon Rd., Youngsville 70592
(337) 207-1726
Pet Friendly Parks
Moncus Park
2901 Johnston St, Lafayette
Brown Memorial Dog Park
1234 E. Pont des Mouton Rd., Lafayette
Lafayette Dog Park at Youth Park
1919 Johnston St. Lafayette
Raising Cane's Dog Park in New Iberia's City Park
300 Parkview Dr., New Iberia
*Look for additional listings at bringfido.com.