Nothing seems more American than a good burger. A dish that has stood the test of time and can be reinvented in various ways, it's no wonder burgers are still a favorite among foodies. Lafayette has a variety of burger joints, from classic drive-thrus and historic restaurants to vegetarian and vegan options, gourmet burgers, and even seafood, bison, and lamb burgers. Whatever your burger craving demands, there's a place where you can find it.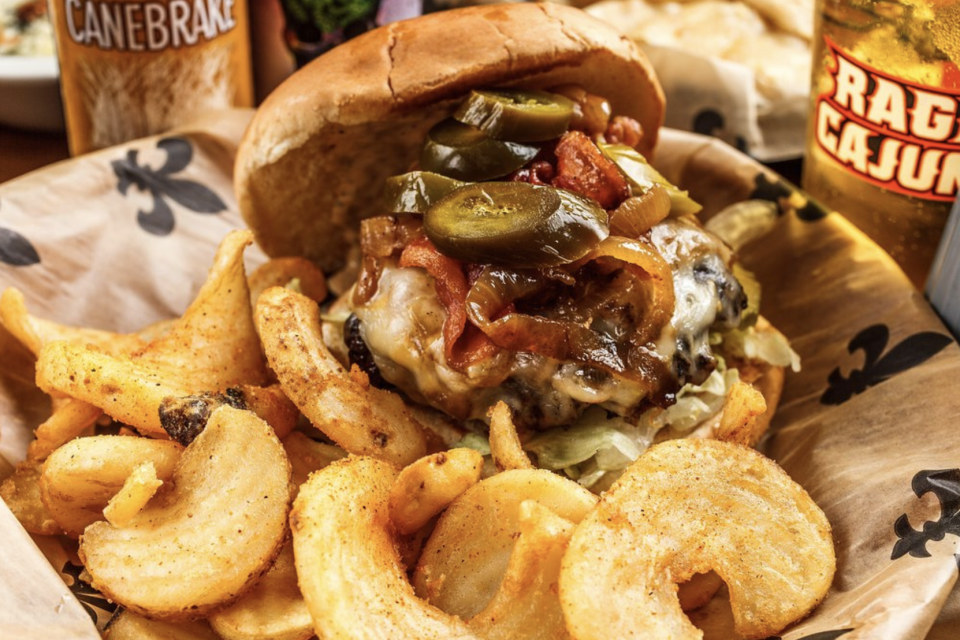 327 Iberia St. Youngsville, LA 70592
(337) 856-2448
Monday-Thursday 11:00 am-9:00 pm; Friday-Saturday 11:00 am-10:00 pm; Sunday 11:00 am-8:00 pm
facebook.com/AcadianaBarAndGrill/
The most notable burgers to try at Acadiana Bar & Grill are the BBQ Burger and Acadiana Burger. What makes them special? Only a patty made with short ribs and brisket - indulgent and decadent. When simple ground beef doesn't cut it, this is the place.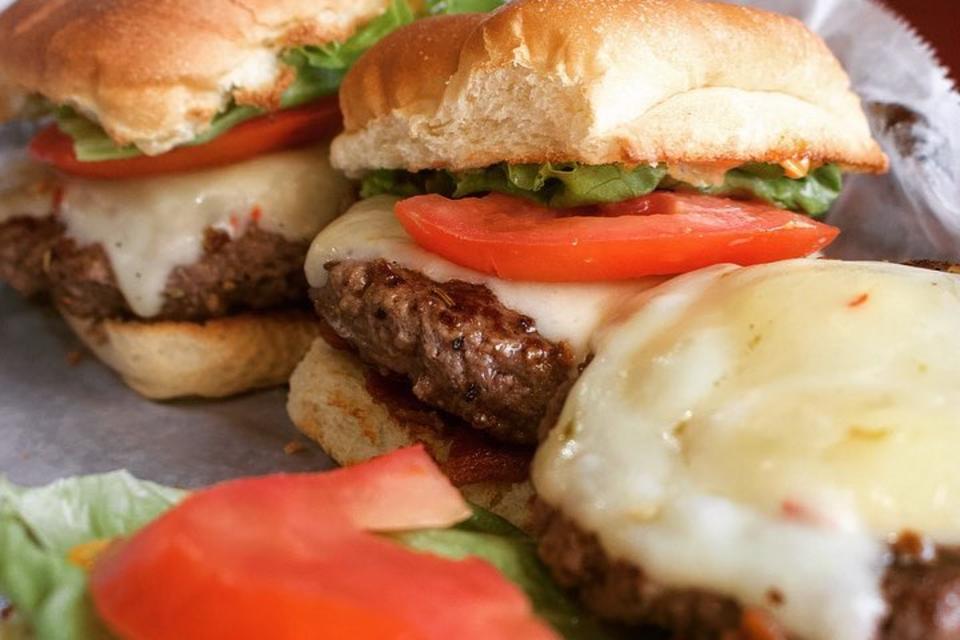 610 E. Kaliste Saloom Rd. Lafayette, LA 70508
(337) 534-4520
Tuesday-Saturday 10:00 am-9:00 pm; Monday & Sunday 10:00 am-3:00 pm
facebook.com/BroaddusBurgers
Broaddus is one of the most popular burger joints in Lafayette. This place is all things burgers: from turkey to black bean, Impossible to good old beef, there is a little something for everyone. Each day has a different special, like $5 turkey burgers on Tuesdays. Try the stuffed burger (or what they call a Jucy Lucy made famous in Minneapolis, MN), a beef patty stuffed with pepper jack or blue cheese.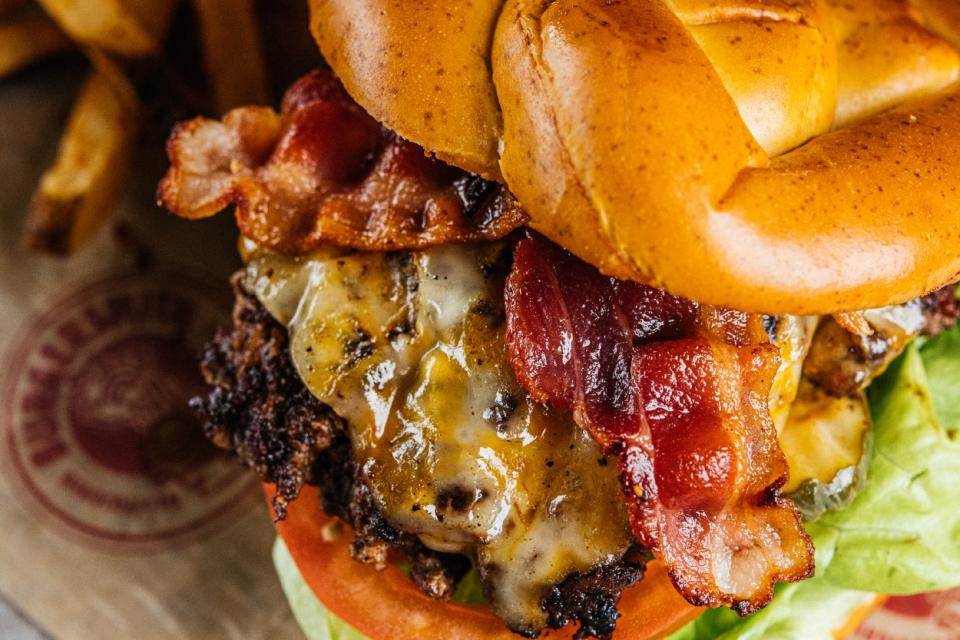 1314 Camellia Blvd. Lafayette, LA 70506
(337) 504-5015
Monday-Sunday 11:00 am-9:00 pm
burgersmith.com/
This regional chain has locations in Baton Rouge and Lafayette, but this location caters to our local flare and Lebanese influence. The ground lamb burger is grilled with Greek seasoning and topped with lettuce, tomato, cucumbers, red onion, and Tzatziki sauce. If beef isn't your thing, you can also try the Bison Burger, which offers a leaner, low-fat option.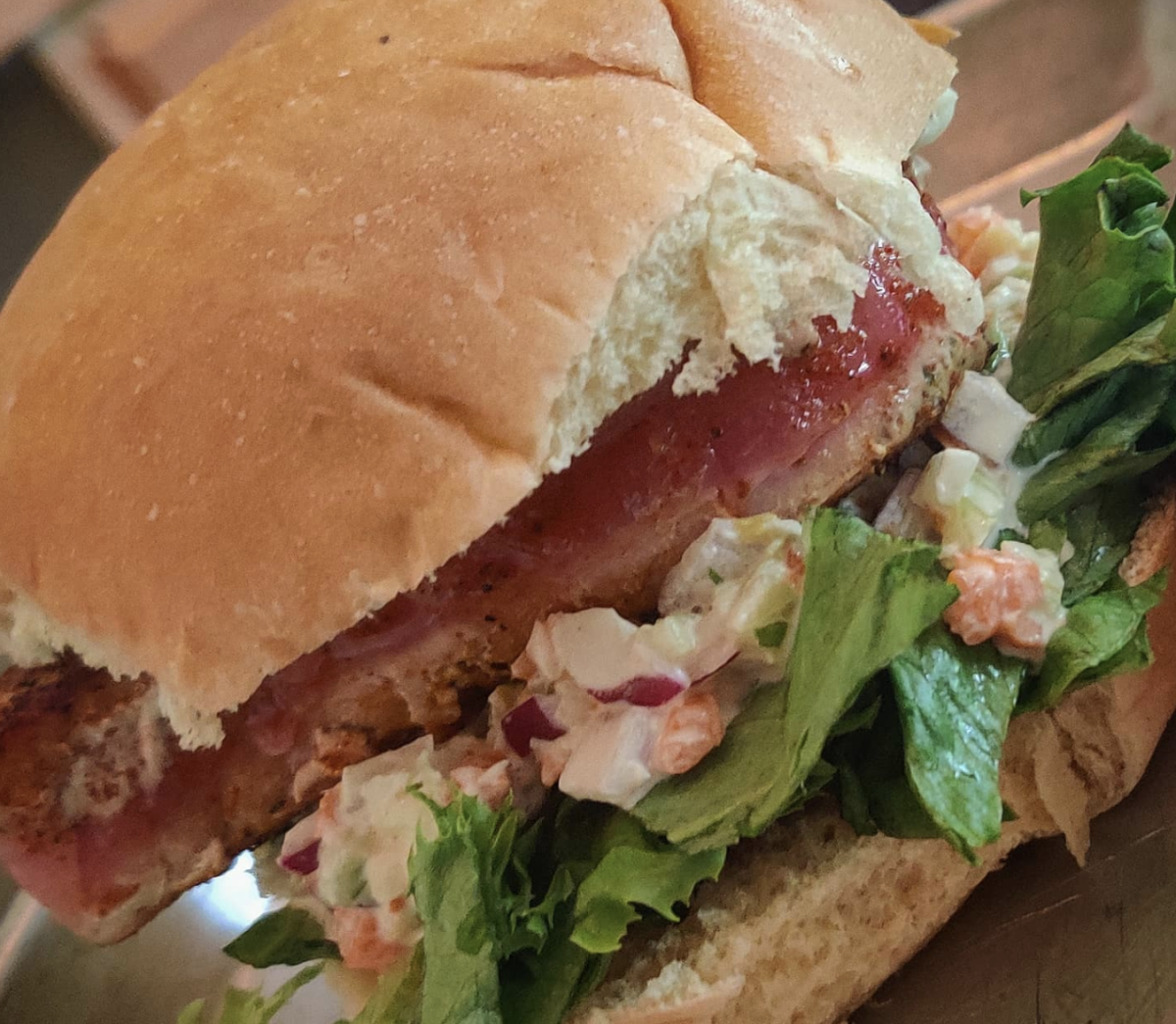 3823 N. University Ave. Carencro, LA 70520
(337) 565-2337
Tuesday-Wednesday 11:00 am-2:00 pm; Thursday-Friday 11:00 am-2:00 pm & 5:00-8:00 pm; Saturday 5:00-8:00 pm; Sunday 11:00 am-2:00 pm
facebook.com/thebusstopbistro
This food-truck-turned-brick-and-mortar restaurant opened a few years ago in Carencro and offers a quiet atmosphere with rustic Southern charm. They have a different burger special every week, so be sure to follow their Facebook page for updates.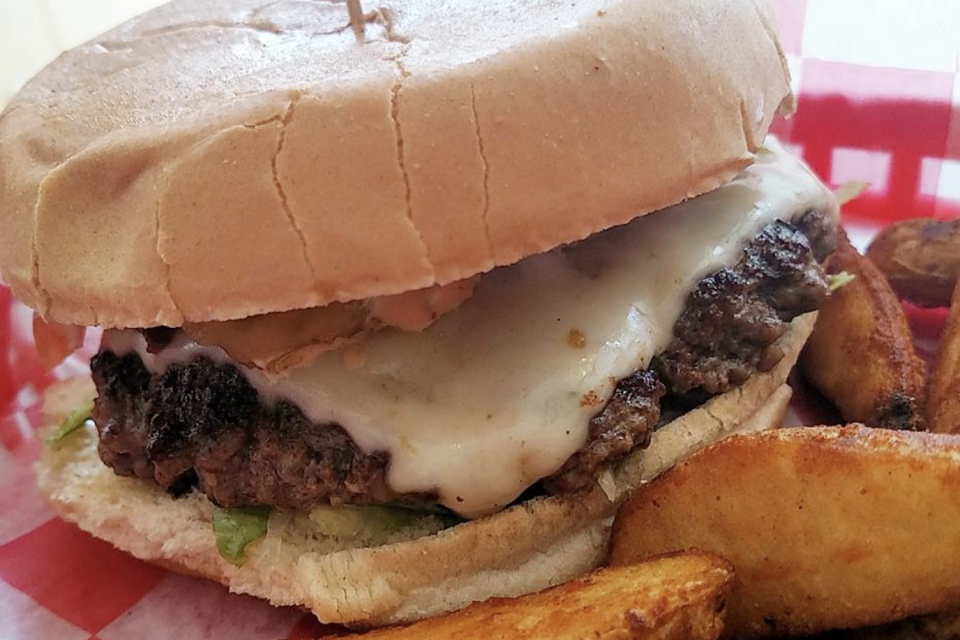 5802 Cameron St. Scott, LA 70583
(337) 266-8480
Monday-Friday 6:00 am-2:00 pm
cajanseatery.com/
Cajan's is a little spot in Scott that features the most variety of burgers. Beyond just beef patties, they offer a chicken burger, crab burger, and even a crawfish burger. If you want to dress it up, go for the Tuscan: dressed with balsamic onions, lettuce, tomato, white cheddar, and homemade garlic and herb dressing.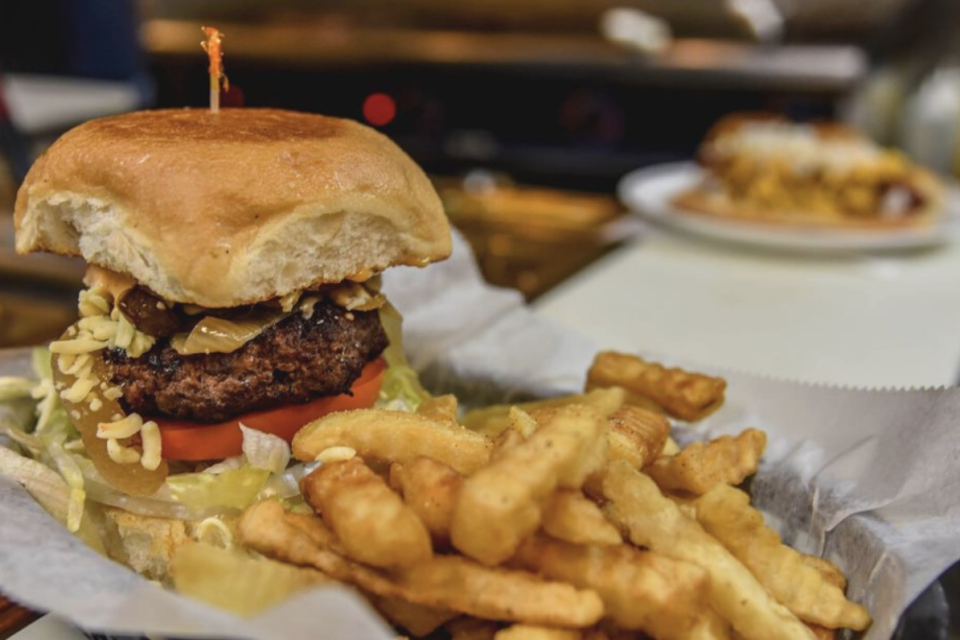 117 Westmark Blvd. Lafayette, LA 70506
(337) 706-8882
Monday-Thursday 10:30 am-10:00 pm; Friday-Saturday 10:30 am-11:00 pm; Sunday 10:30 am-10:00 pm
fatpatsbarandgrill.com/
Another popular burger joint among locals, Fat Pat's, has multiple locations that offer the same great food. Fat Pats will not disappoint if you are looking for a classic cheeseburger, fries, and a beer.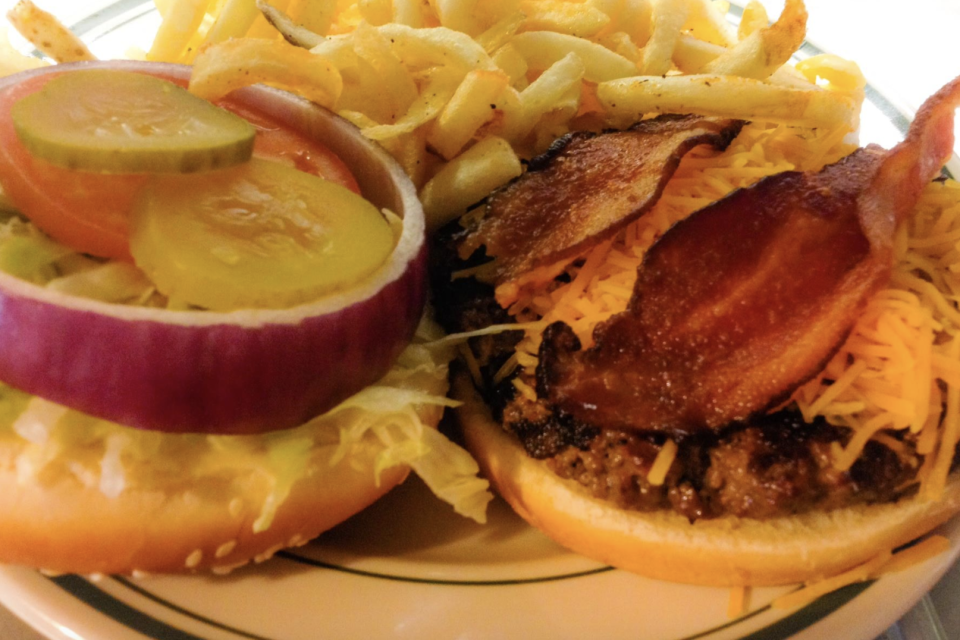 1412 S. College Rd. Lafayette, LA 70503
(337) 235-5683
Monday-Saturday 6:30 am-9:00 pm; Sunday 6:30 am-3:00 pm
hubcitydiner.com/
Hub City Diner is our favorite local greasy spoon diner, and what kind of diner doesn't offer a greasy burger? They offer a black bean burger, traditional beef, and turkey for a lighter option. Try the mushroom and swiss burger with a side of curly fries.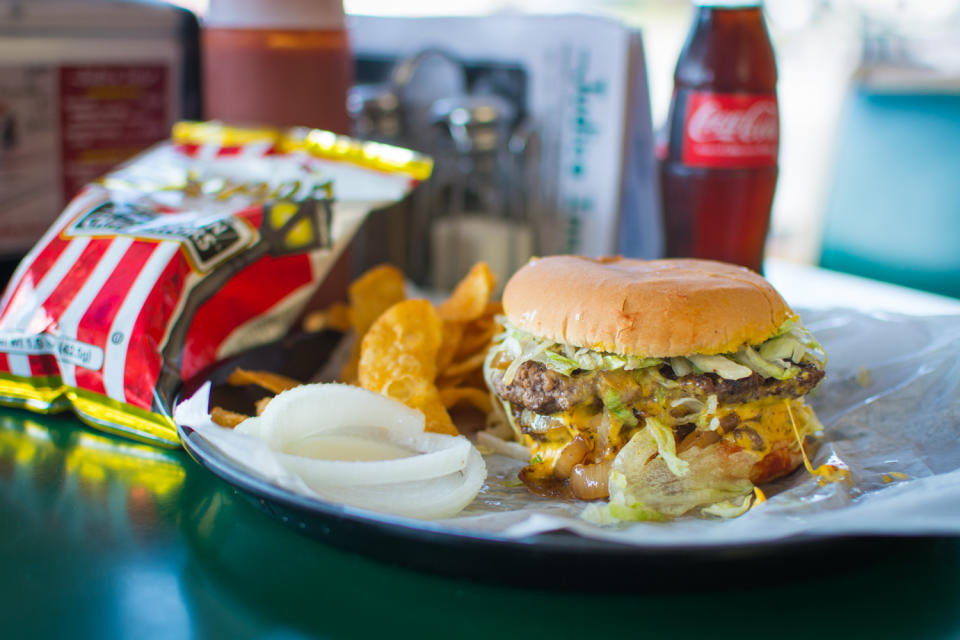 3134 Johnston St. Lafayette, LA 70503
(337) 984-5614
Monday-Saturday: 10:00 am – 9:30 pm, Closed Sunday
judiceinn.com/
Born in 1947, Judice Inn has stood the test of time. The most popular burger in town, stepping into Judice Inn, is like going back to the 40s. These no-fuss burgers are simple and delicious but don't expect fries or pickles. You get what you get, and you'll be happy with it.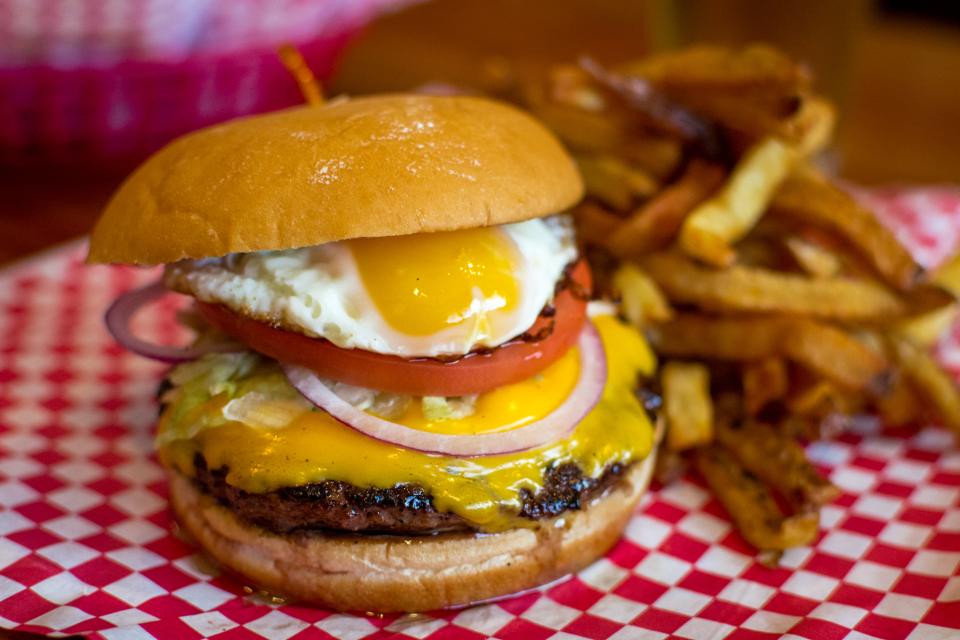 3903 Johnston St. Lafayette, LA 70503
(337) 534-8846
Monday-Sunday 11:00 am-9:00 pm
peteslafayette.com/
Pete's Family Sports Restaurant has also been around for decades. The sports bar changed ownership a few years ago and underwent a major renovation along with an upgraded menu. Pete's was known for having a great dive bar burger back in the day, and despite all the changes, the burgers remain the same.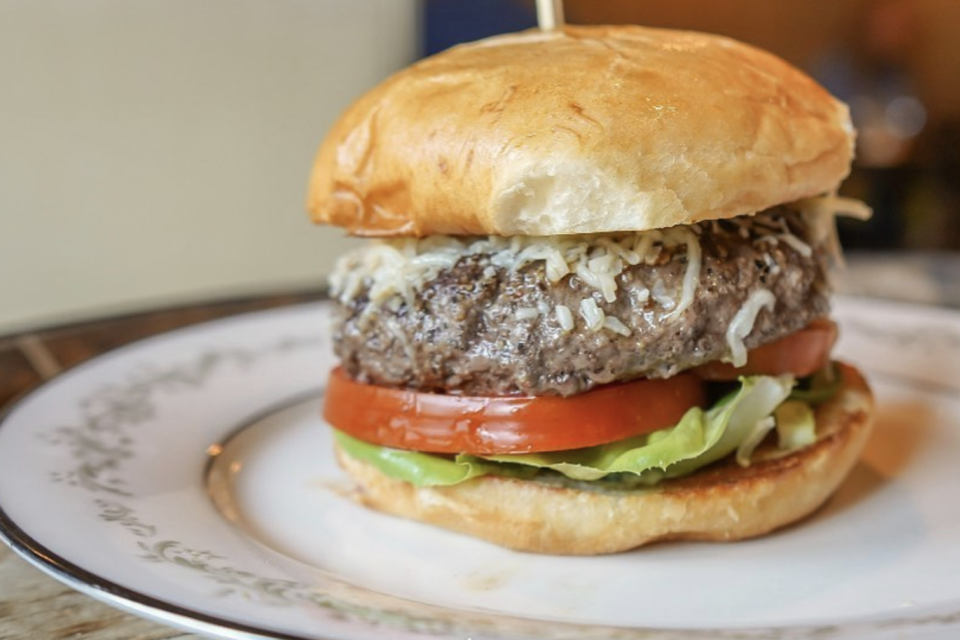 3901 Johnston St. Lafayette, LA 70503
(337) 456-3274
Tuesday-Saturday 11:00 am-10:00 pm; Sunday 10:30 am-2:00 pm
socialsouthern.com/
Social offers a comfortable yet upscale atmosphere. You can get dressed up to celebrate but still feel like you're at home. The social burger is the American staple with an elevated twist: made with Angus beef, white cheddar, and creamy creole mustard on a Poupart's brioche bun.
101 W Main St. Broussard, LA 70518
(337) 837-6684
Monday-Friday 6:00 am-2:00 pm; Saturday 7:00 am-2:00 pm
tonsdrivein.com/
Ton's is another simple, unpretentious burger place that nods to the past. Ton's, open since 1963, has remained locally owned throughout the years and still has a great burger. Hungry? Try the Monster Cheeseburger: 12 oz of beef piled with cheese and all the fixings.