I first met Karen DeClouet when we were in the throes of our awkward high school years and reconnected about ten years ago as she was beginning her journey to graduate school in Tuscon, Arizona.  Many of her pieces have architectural elements--hints of structure and tectonics that speak to the architect in me. One can truly see how the local landscapes of Acadiana have influenced her work as well as the landscapes her geologist father studied.
Karen's paintings bring new angles to traditional structure and convey emotion through ephemeral watercolor-esque clouds and hard paint marks. Her canvases invite the viewer to meditate on the meanings and emotional connections we have to our lived environment.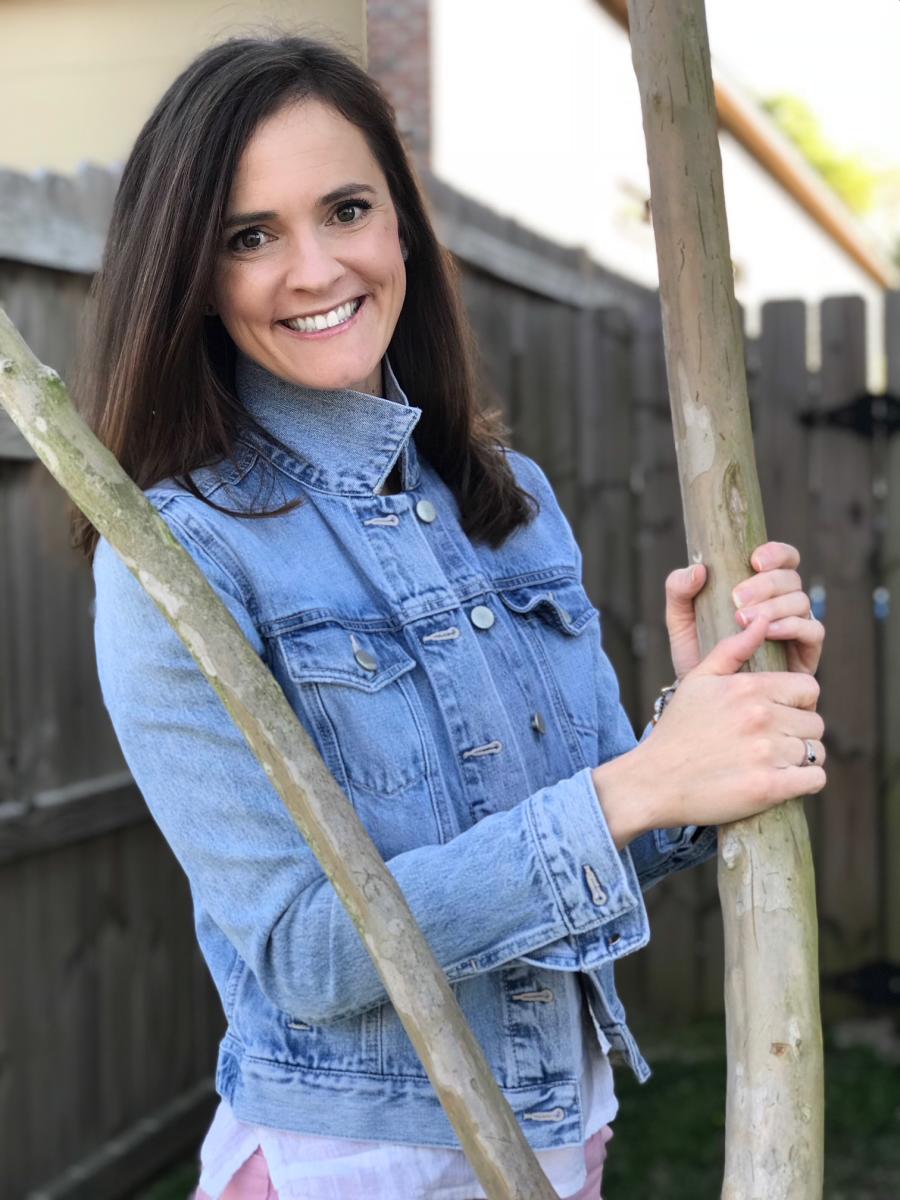 Image courtesy of Jeanne DeClouet
How is Lafayette/Acadiana your home base?
I was born and raised in Lafayette. I loved growing up in such a unique city both physically and culturally. My childhood included having a best friend whose parents spoke French and cooked amazing Cajun food. We explored our neighborhood--including woods, horses, coulees and the Bayou Vermilion--with complete freedom. Lafayette was smaller back then, there was less development and traffic than there is now.
My husband and I lived in Baton Rouge after college and I worked as a graphic designer. A couple of years later we moved to Tucson, Arizona, where I earned my MFA at the University of Arizona. We loved living out west. The people, the lifestyle, the desert, it was all so different from what we experienced in Louisiana. But eventually we wanted to come back to Lafayette to raise our family. We have a large extended family here, which provides an incredible amount of support for my career and my kids. My mom is the true hero behind my work and the amount of time I need to put into my practice. I am beyond lucky to have her.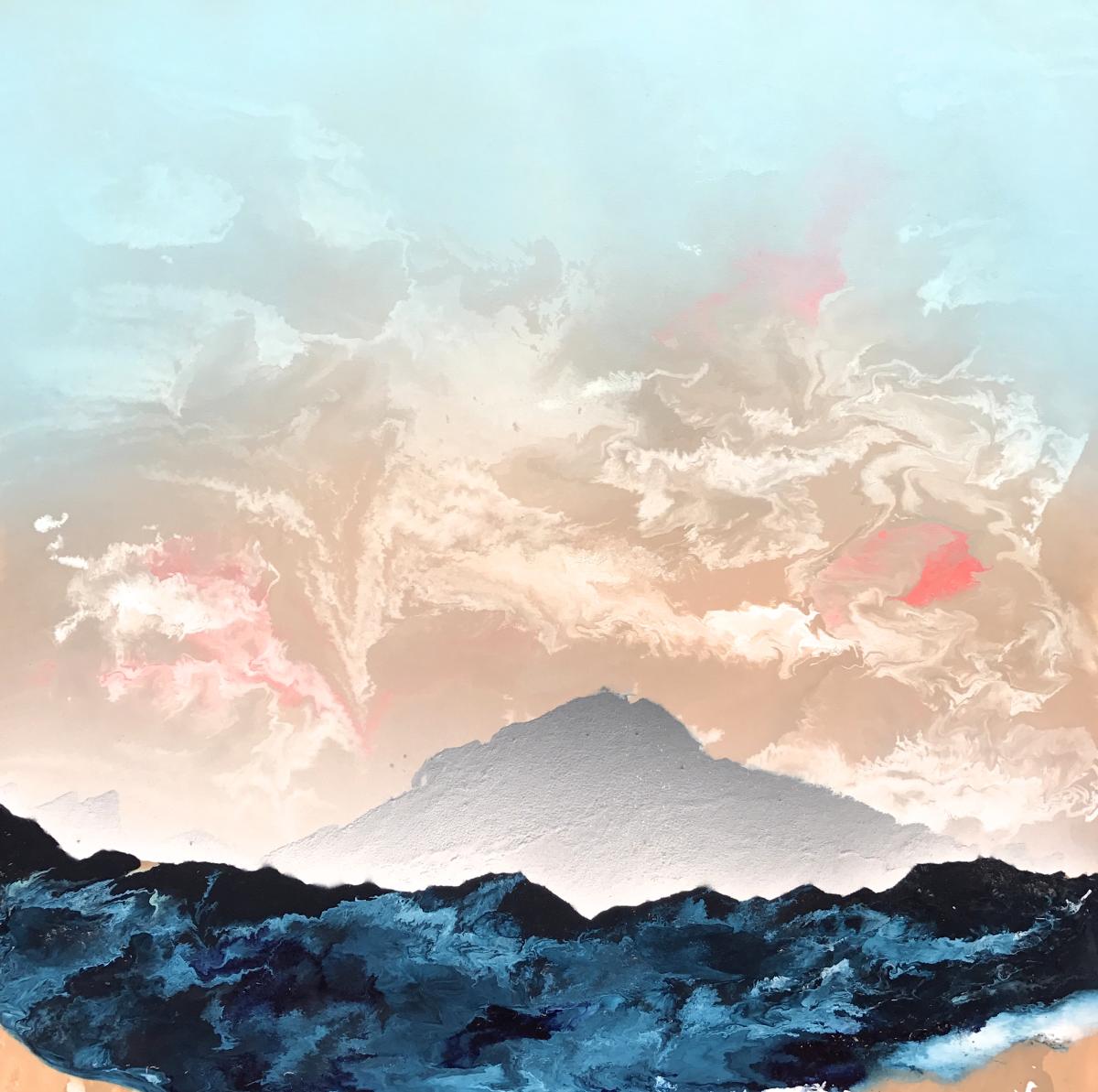 What/who/where/why is your Acadiana muse?
Landscape is the main basis of my work. I pull influence from the landscape here in Lafayette, landscapes linked to my father, and the desert landscape in Arizona. I then let all three of them interrupt each other in my work to create something completely new. Often I will use graphic elements from Lafayette's unique historical patterned development around the Bayou Vermilion. Or I will contrast the environment of Louisiana's subtropical wetlands with the desert skies and the forested mountains of Arizona.
My father and his work as a geologist have always been a big influence as well. Over the past year I created a body of work in response to his photographs of the American West during his graduate studies in 1962. This project was supported by the ArtSpark Grant and the Lafayette Economic Development Authority and will be on exhibit later this fall.
How did you become a professional artist/creative professional?
One day back in 2007 I just decided that I did not want to continue my career as a designer. Although I am very thankful for all the knowledge and experience gained from my short career as a graphic designer, I've always pursued art with assurance and a sense of belonging. So with the help of my family and the faculty at UL I focused on pursuing a graduate degree. Once I was offered the chance to go to school out west in a dramatically different physical and cultural environment, I knew it would develop me more as a professional and an instructor.
Now that I am a professional I realize that there is so much more to being an artist than just creating the work. You are managing a business, marketing, writing, applying for shows, giving talks and more. Not to mention the networking. Networking is an art within itself and it takes time.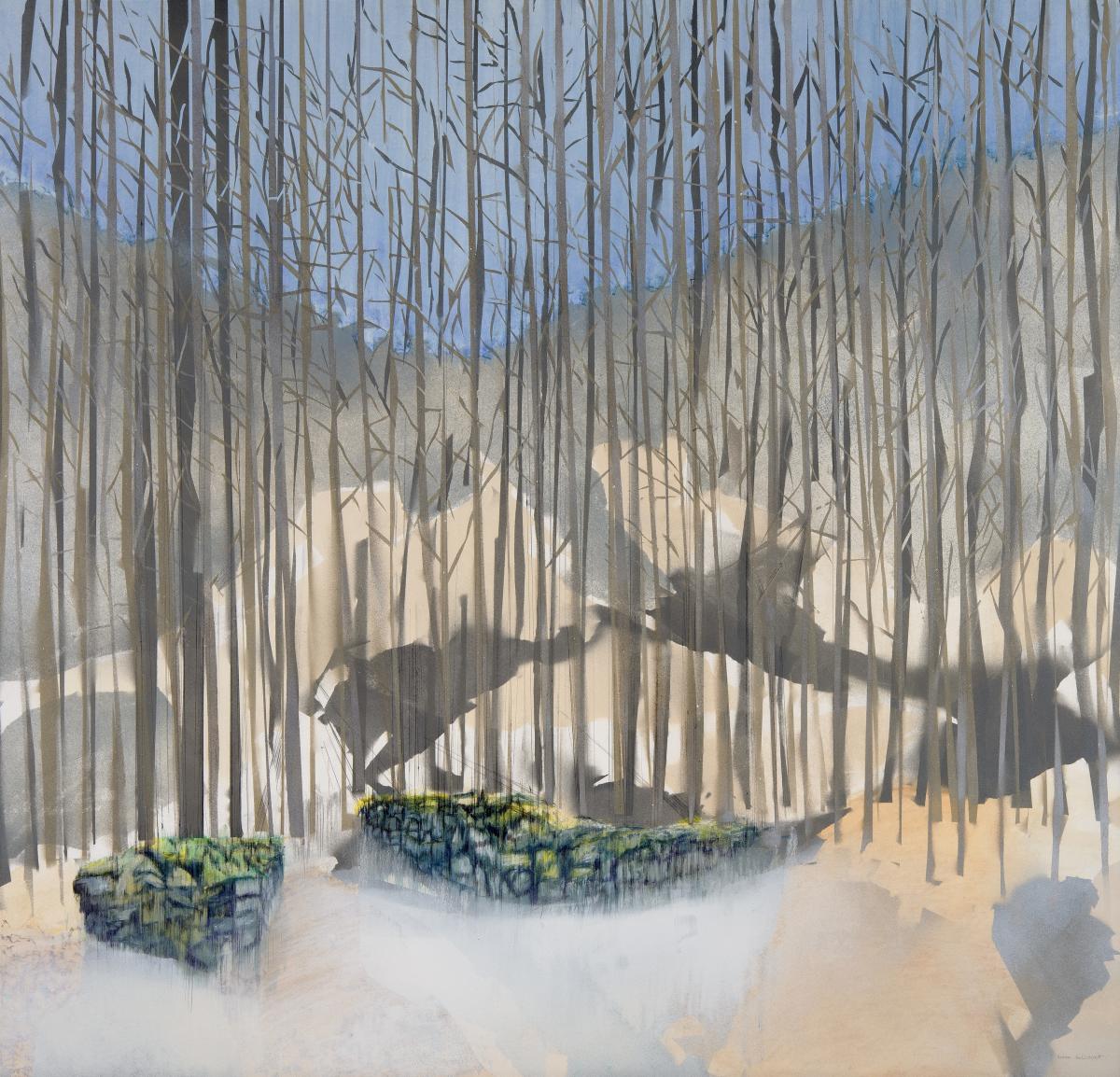 In the studio there is so much constant change and learning to do. I can't tell you the number of times I have failed. There are so many days that I have written off as "learning days" in which my only gains were lessons learned from losses. People think most artists get "inspired" but the reality is, we go into our studio every day and fail over and over again until we can finally pull a solution from the rubble. I also have to constantly be in check with how I verbalize my approach to my practice. This is how I approach my work: I never forget how lucky I am to be able to do this everyday and how amazing my mom and husband have been in helping me get here.
Five words (more or less) to describe Lafayette in relation to your work.
Pattern, long lots, water, color
How do you feel Lafayette supports its artistic community?
Lafayette has been a great supporter of its artistic community. The AcA, the Hilliard, and Basin Arts are great hubs for artists with amazing outreach programs, not to mention the opportunities available for young students through the PACE and Talent programs in the local public schools. I wish I had that growing up.
There are also businesses that showcase and purchase local art. IberiaBank purchases and features only local and regional artists, you can currently find my work there on the first floor lobby. I was at Lafayette Surgicare the other day and they had a huge display of Philip Gould photographs and a couple of Elemore Morgan Jr. pieces in their lobby. I love it when I am surprised by a business featuring local work on their walls.
With that said, there could be more efforts to support local artists. Lafayette has a buzzing contemporary art scene of performance, theatrical, and visual art. We need to reach more people in the community so they can appreciate and foster the talent we have here in this city.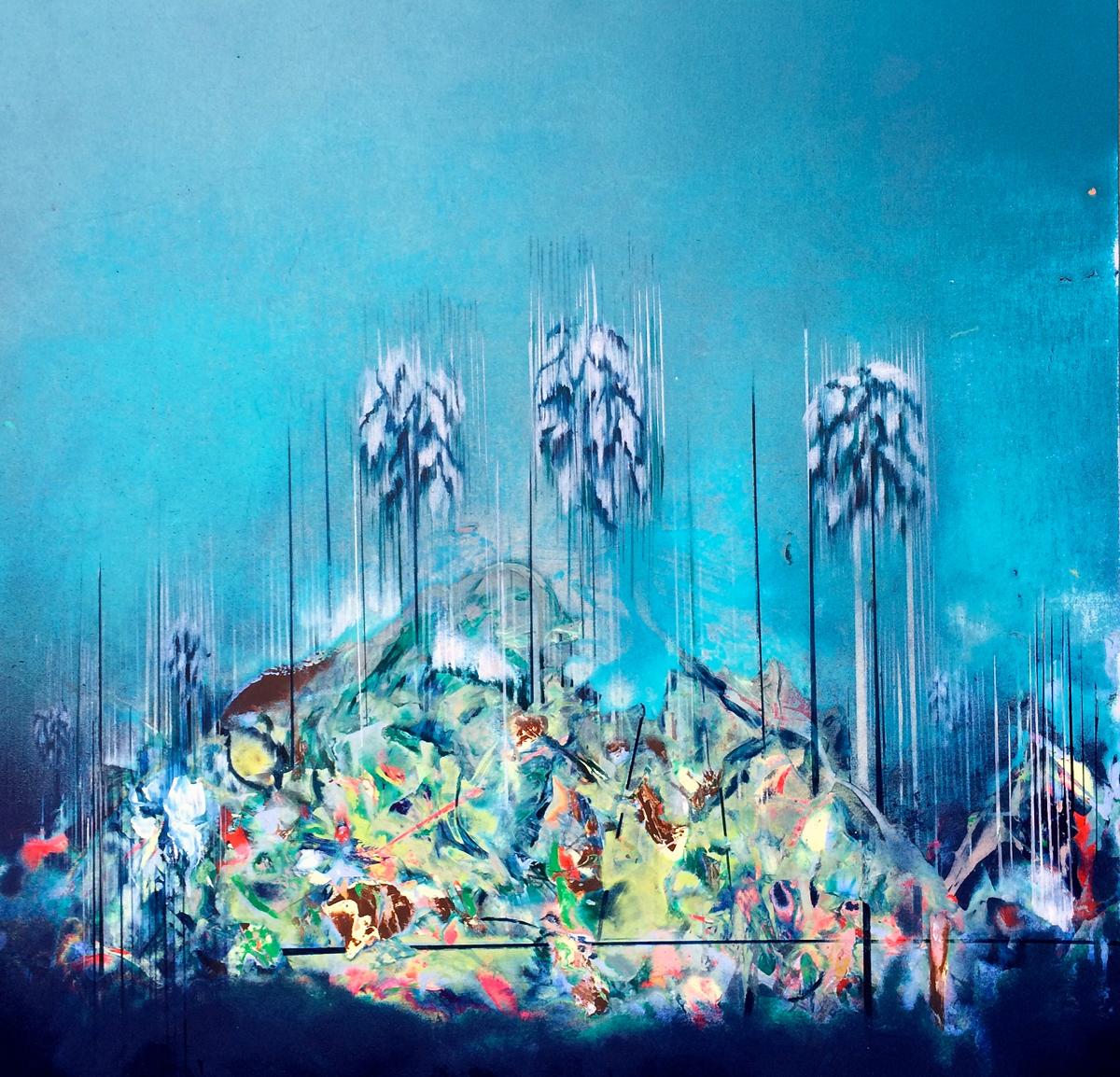 Describe a perfect day in the neighborhood. What do you do, where do you go, who are you with, what are you eating/drinking?
A perfect day would start off walking to my studio, of course. Later, I would go out and explore the neighborhood with my husband and kids. I have wonderful neighbors. They share their yards with us and we can walk down to the river. Later while the kids are being watched, my husband and I will try to skateboard around the block. We recently picked up skateboarding and although I am terrible, it's thrilling. Then we would stop at a neighbor's crawfish boil and have a Parish Envie.
Karen's work offers an unexpected whimsy and invitation to explore reimagined landscapes. You can find her work on the first floor of IberiaBank in Downtown Lafayette and at Warehouse 535. Look for her at The Big Easel in River Ranch on April 14 and this fall she will have an opening at Gallery 912. Keep us with Karen and her process on Instagram @karendeclouet and explore her work online at www.karendeclouet.com.