We in Louisiana are natural-born brunchers. We essentially invented its modern form. Lafayette offers no shortage of brunch options, each venue displaying its own character. So get ready for your weekend's pre-food coma indulgence and consider these as winning options.
3901 Johnston St.
(337) 456-3274
Sunday Brunch 10:30 a.m. - 2 p.m.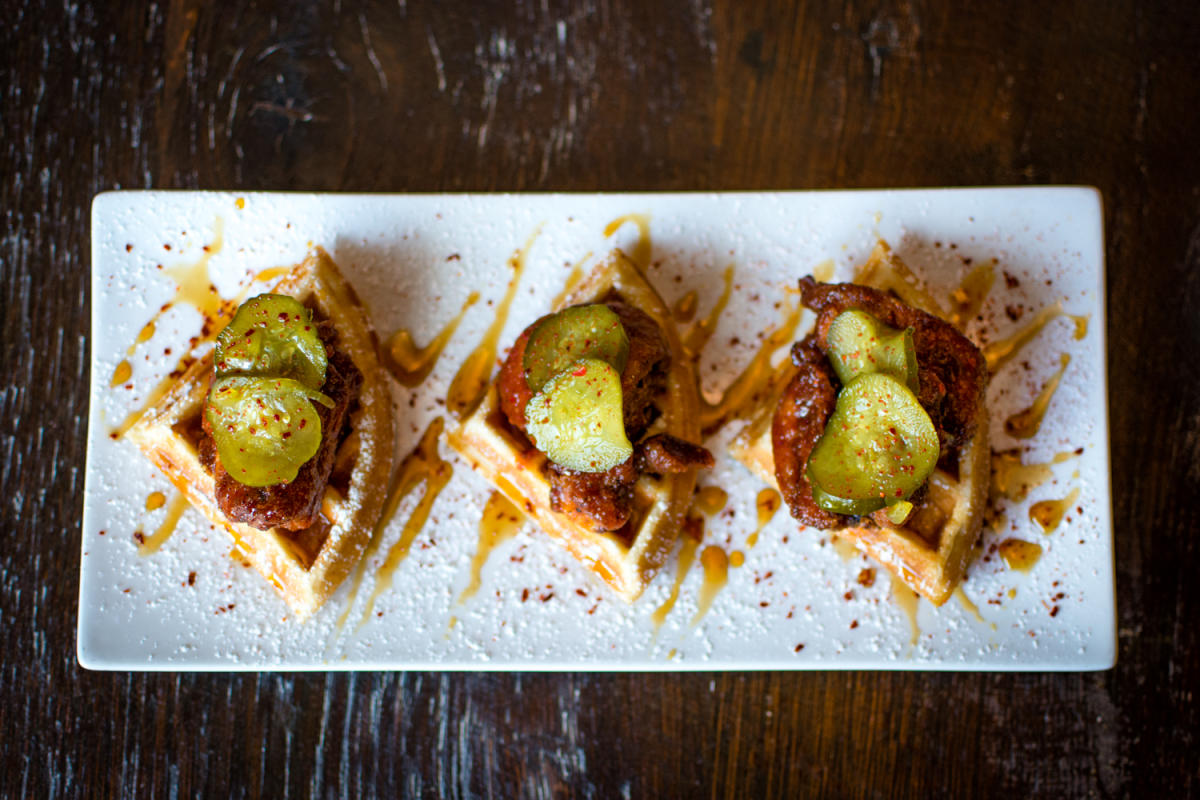 Social Southern's brunch menu is a fun twist on traditional southern breakfast fare. There's a French Toast that's always crusted in Almond Granola accompanied by seasonal accents and toppings showcasing the dedication to tasty, sourced ingredients at their peak levels of flavor. The classic breakfast option is present as well in the form of the B.E.E. (bacon, eggs, etc.). The bacon, made from Beeler's pork, is high quality and perfectly cooked, the eggs are cooked to your order, and you get a choice of grits, toast, or biscuit.
If you're in search of a hangover cure or looking to continue the previous night's party, Social proudly offers a Hair of the Dog. This brunch special consists of a burger topped with a fried egg served with fries, a 16oz PBR, a shot of Old Grand Dad Whiskey, and a BC powder. It works. I promise. Especially set to the all-vinyl Soul music set each week by DJ Andre Broussard.
1 Degaulle Square
(337) 981-8085
Sunday Brunch 10:30 a.m. - 2 p.m.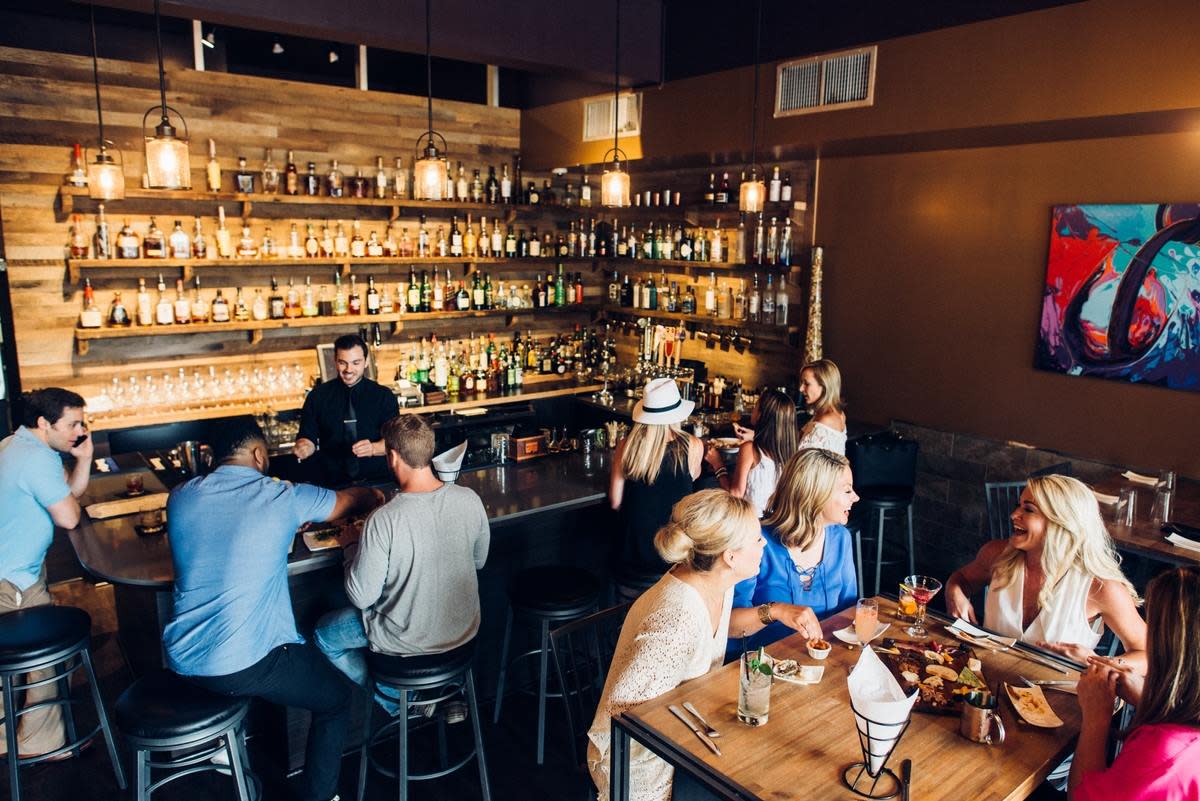 Image courtesy of Facebook.com/EatAtPour
The River Ranch town square may make an excellent venue for Rhythms on the River, but it's equally fitting for a brunch outing at the recently renovated POUR Restaurant and Bar. The eatery is in a friendly neighborhood setting, offers ample outdoor seating, has a menu full of lighter options as well as decadent entrees. Then there's the houses dueling bars: the lively larger bar with automated by-the-glass wine pouring machines, and the smaller bar in the main dining room which is more subdued for families or dates.
The menu is full of decadent takes on brunch classics. There's a Scott Egg, a boudin version of the classic self-contained breakfast, the name play referring to the Boudin Capitol of the World. There's also Grits and Grillades, Shrimp and Grits, Steak and Eggs, and even Duck Confit and Waffles.
900 Jefferson St.
(337) 534-0585
Saturday and Sunday Brunch 10:00 a.m. - 2 p.m.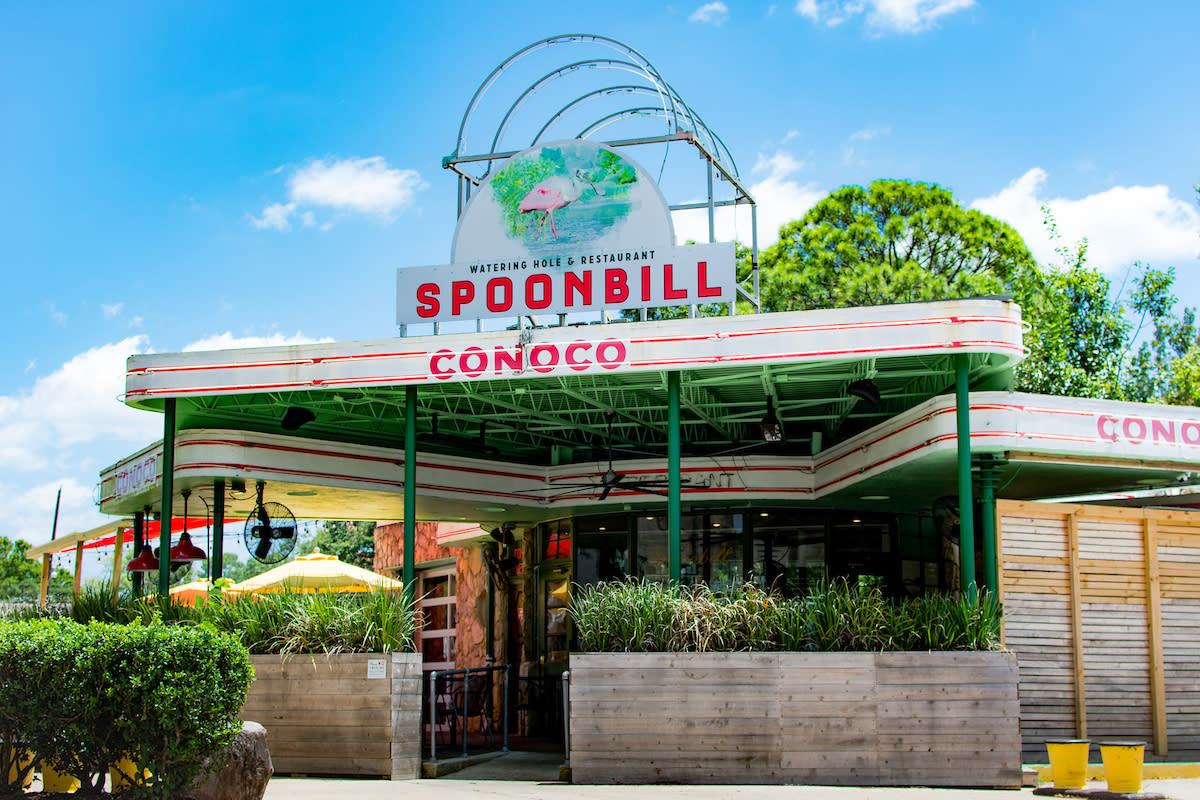 With Chef Jeremy Conner at the helm of a team of talented and passionate food-lovers, Spoonbill is destined to not disappoint for offering a bit of grease, a little sweet, and a cure to either get you through your Saturday morning or help shake off a case of the Sunday Scaries.
Selections range from a classic take on a sausage, egg, and cheese breakfast sandwich to Spoonbill's Big Ol' Brunch Bowl piled high with cheese, grits, pico de gallo, and crispy potatoes topped with a fried egg and what they call a "Green Dragon Sauce." For lighter options, try the horchata chia pudding and the requisite modern takes on open-faced toast sandwiches. No matter your craving, there's something for everyone at Spoonbill's laid back and casual dining space.
They also serve up coffee roasted right down the road at Reve Coffee Roasters. The bar crew also provides a number of boozy breakfast drinks to help you nurse that hangover, sleep through Sunday, or just aid in forgetting that you have work the next morning.
Looking for more options? Look no further than these brunch spots in Lafayette.
Scratch Farm Kitchen
Saturdays from 8:00 a.m. - 12 p.m.
While farmer/chef powerhouses Jamie Vickery and Kelsey Leger opened a brick-and-mortar downtown, you'll find them every Saturday at the Lafayette Farmers' and Artisans' Market. Every week they sling farm-sourced, local ingredients in the form of breakfast bowls, burritos, and burgers served out of their food truck. Stop by, say hi, and grab a seriously tasty breakfast that's as good as it is good for you.