Pizza has a long history and even more varieties adapted over the years and in different regions. According to History.com, flatbreads with toppings were consumed by the ancient Egyptians, Romans, and Greeks. The latter ate a version with herbs and oil, similar to today's focaccia. But the modern birthplace of pizza is southwestern Italy's Campania region, home to the city of Naples.
Pizza was brought to the United States by immigrants from Naples in search of factory jobs. They began replicating their homeland's pizza in New York and other American cities, including Trenton, New Haven, Boston, Chicago, and St. Louis. One of the first documented United States pizzerias was G. (for Gennaro) Lombardi's on Spring Street in Manhattan, licensed to sell pizza in 1905.
In Lafayette, the first pizza house was opened in 1957 by Mariano "Mike" Alesi and his wife Bertha. You can expect classic Italian crust with sauce, cheese, and other toppings of your choosing. The best part, you can still watch the pizza being tossed through the clear window before they add the toppings and fire it in the oven. Just look for their iconic neon sign on Johnston Street.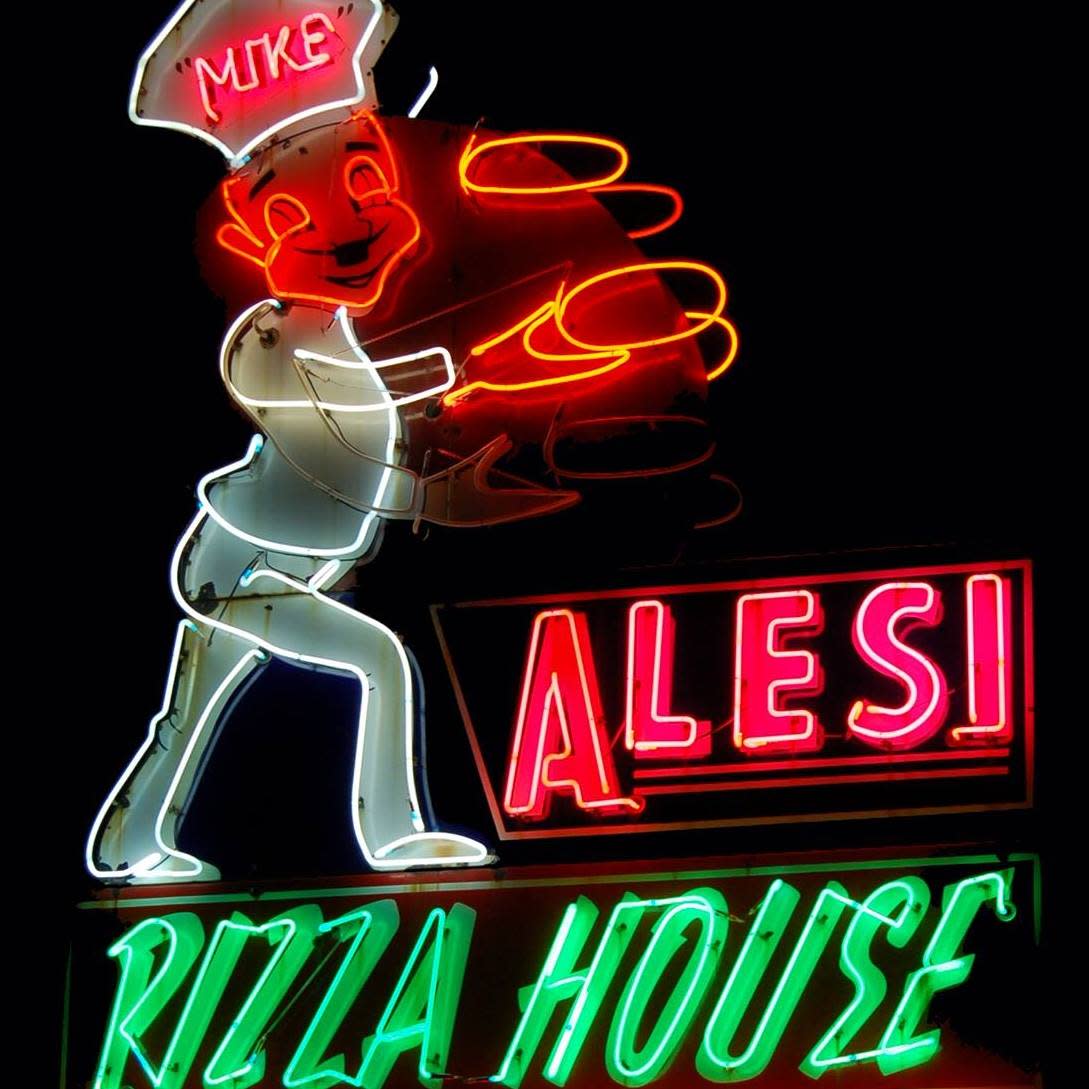 While Alesi may be the first pizza house to open, when it comes to pizza in Lafayette, the thin crust with mounds of toppings reigns supreme. Places like Pizza Village and Deano's have perfected the thin crispy crust with just about any topping you can imagine, and some you can't. Another alternative if you're looking for creative toppings and a more bready crust is CENTRAL Pizza. With a weekly special and delicious pizzas on the menu, you can't go wrong with any of them.
No matter what type of pizza you like, Lafayette has plenty of options for your pizza envie. See below for a list of locally owned pizza places in Lafayette Parish.
Don't see your favorite pizza place on the list? Let us know by clicking here.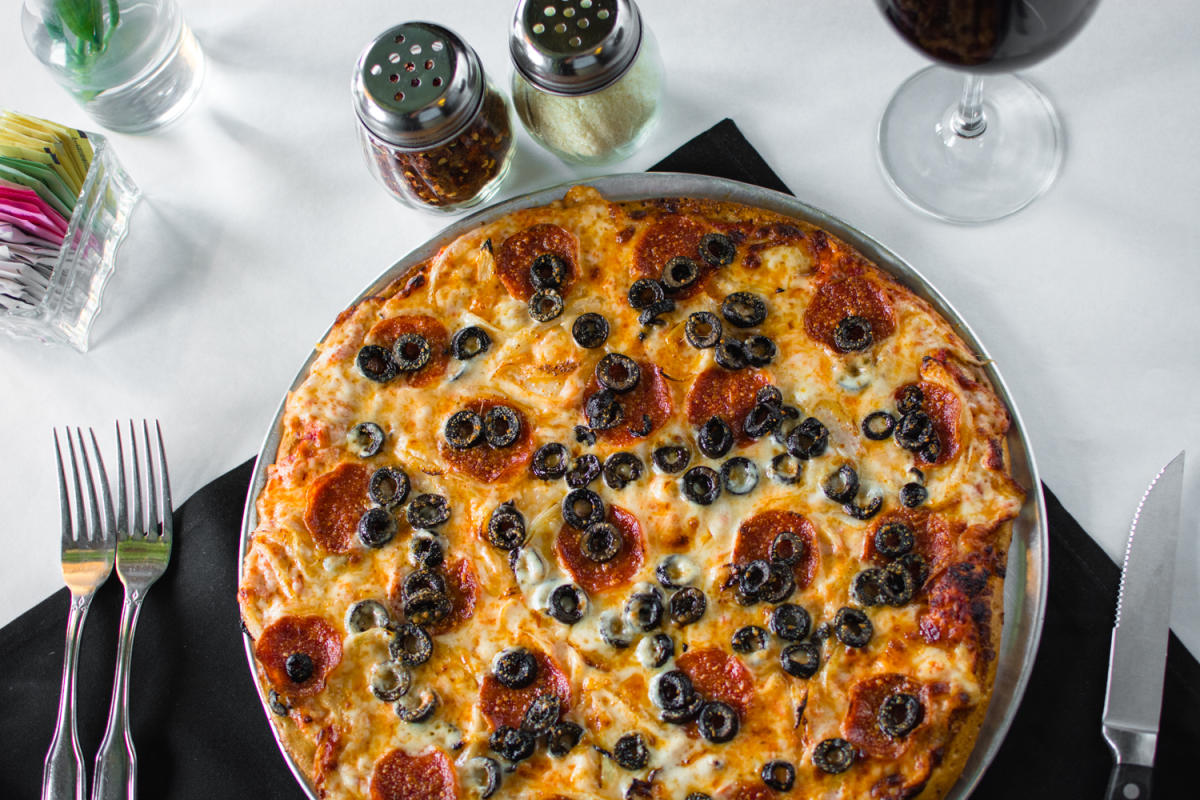 1118 Coolidge Blvd, Ste A
337-232-8384
Monday-Saturday 11am-9pm
AntonisItalianCafe.com
If sharing a pie with a glass of wine over candlelight is your kind of date night, then Antoni's is a perfect spot. They offer pizzas in various sizes, so no worries if you and bae can't agree on toppings; just get a personal size pizza! Antoni's pizza features a thin crust with traditional topping options such as meat-lovers, supreme, and build your own.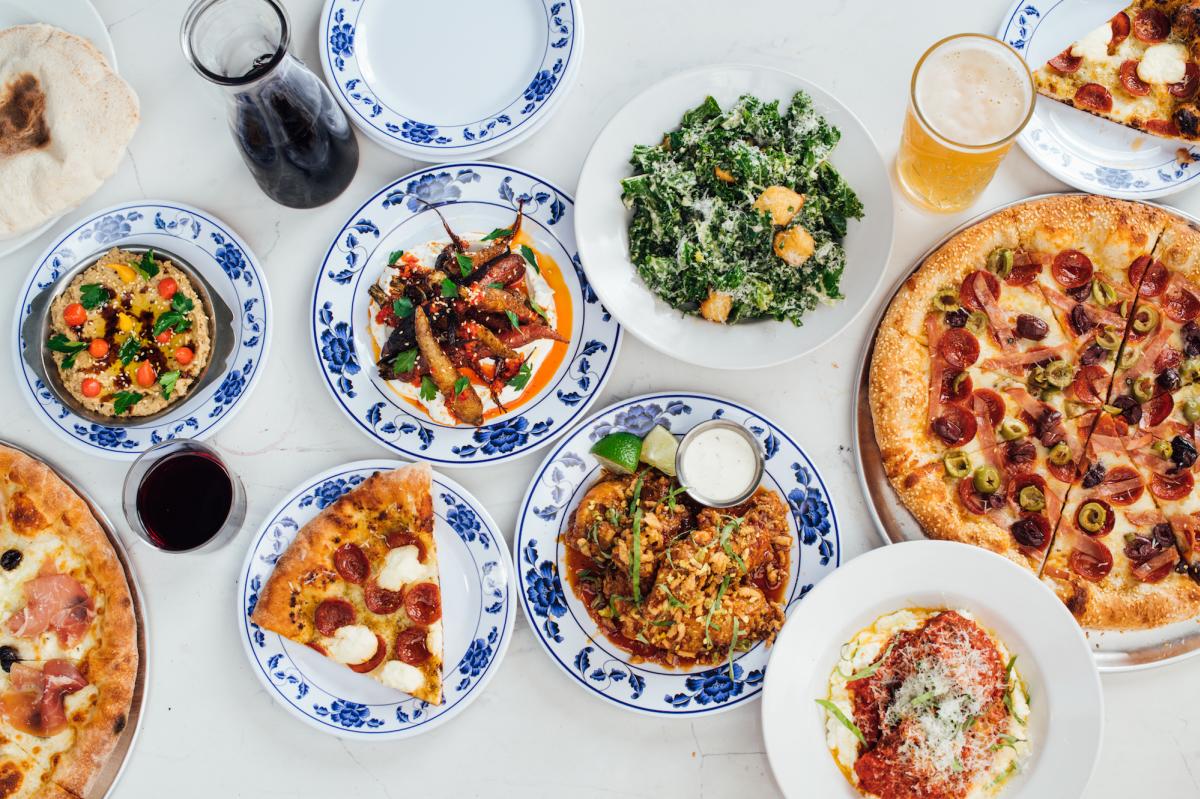 423 Jefferson St
(337) 534-0887
Monday-Saturday 11am-11pm
EatDrinkCentral.com
If you're looking for a hip space to enjoy craft cocktails and brick-oven fired pizzas, head to Downtown Lafayette for Central Pizza & Bar. Snack on house-made garlic knots and enjoy Neapolitan-style pizzas with creative toppings. Try the Paulie: a red sauce pie with mozzarella, pepperoni, jalapenos, and honey. If white sauce is more your style, try the Curly Sue: mozzarella, roasted garlic ricotta, pistachio pesto, topped with curly pepperoni.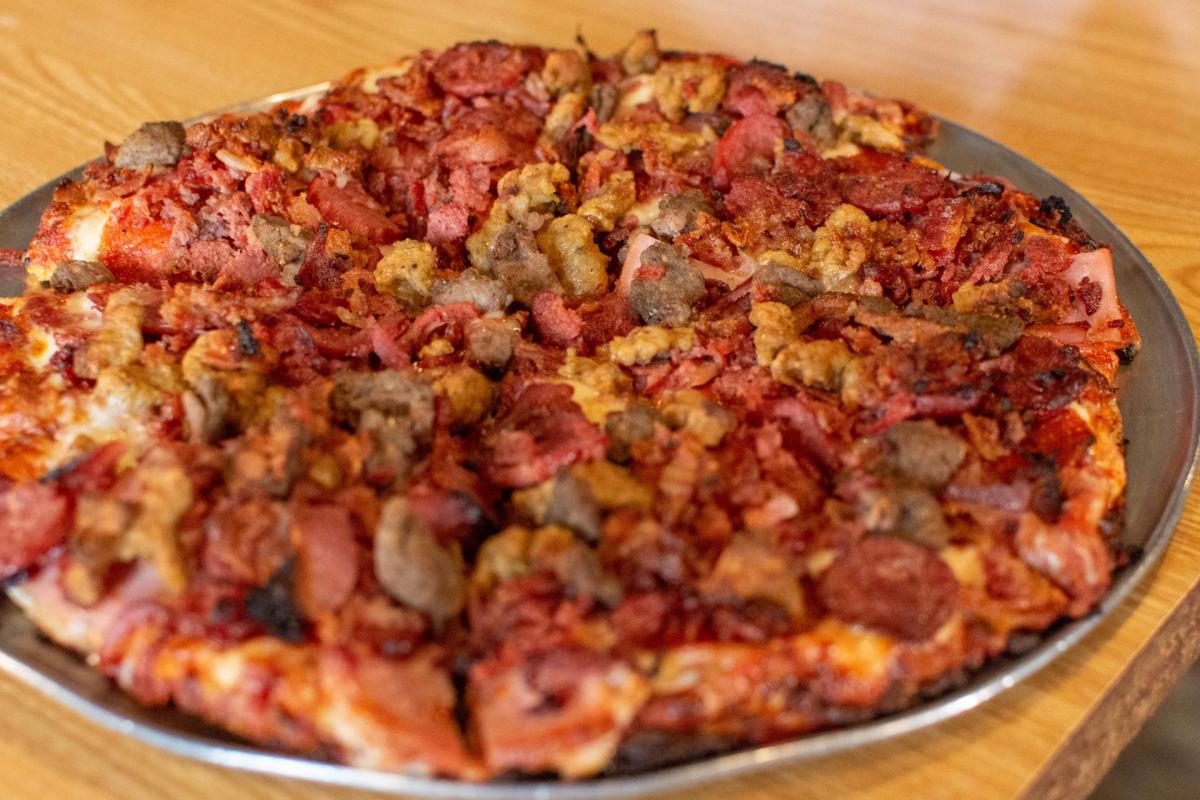 305 Bertrand Dr. & 2312 Kaliste Saloom Rd.
(337) 233-5446 & (337) 534-8092
Monday-Thursday 10:30am-10:30pm; Friday 10:30am-11:30pm; Sunday 10:30am-9:30pm
DeanosPizza.com
If you are bored by traditional pizza toppings and want something unexpected, Dean-O's is the place. They offer the "pizza of the month" featuring a different Cajun-inspired pie. For example, the Poseidon is a parmesan crust topped with sauteed spinach, feta, and garlic butter Gulf shrimp.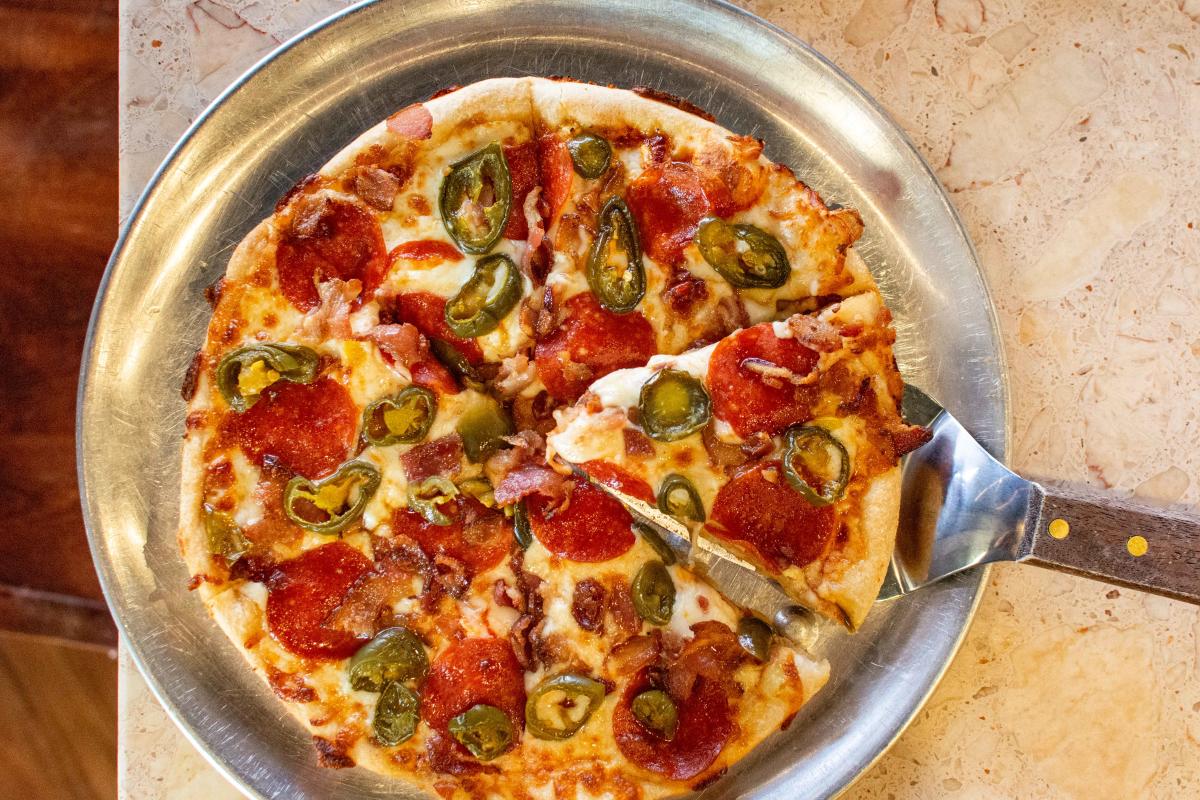 3809 Ambassador Caffery Pkwy., Ste. 110C & 3730 NE Evangeline Thrwy., Ste. F
(337) 989-4121 & (337) 886-6800
Monday - Thursday 11am-8pm; Friday - Saturday 11am-9pm; Sunday 11am-2pm
EatAtLaPizzeria.com
Do you love pizza but have certain dietary restrictions? You don't have to suffer anymore with the offerings at La Pizzeria! They offer gluten-free or low-carb crust options such as whole-wheat and kibbi crust. La Pizzeria is a perfect balance between a casual, kid-friendly place but still appropriate for date night.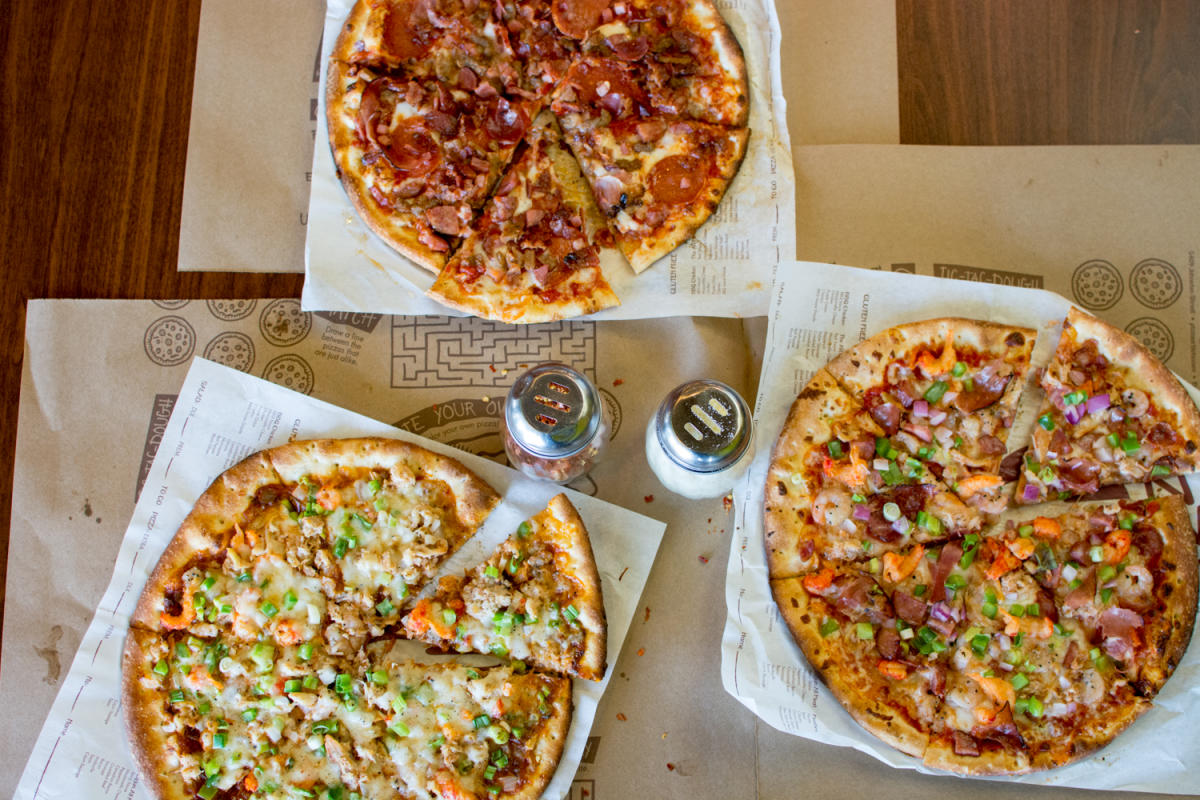 5409 Johnston St.
(337) 706-7631
Monday-Thursday 10:30am-9:30pm; Friday-Saturday 10:30am-10pm
PizzaArtista.com
What would happen if you combined the concepts of a fast-casual, build your own, and wood-fired pizzas? Pizza Artista! They offer more than 70 ingredient options, making a truly unique pizza-building experience. Pies are flash-fired over an open flame, producing a super-crispy, smoky, fresh pizza. 
806 S. I-10 Frontage Rd., Ste. A
(337) 456-8026
Monday-Thursday 10am-9pm; Friday 10am-10pm; Sunday 10am-9pm
Rochettos.com
Slated as "Pizza with a Cajun flair," Rochetto's is right off I-10 in Scott. Rochetto's is run by the brainchild of Fezzo's Seafood. This style of pizza is a thin-cracker crust, but alternative options are available. For a true Caj-alian hybrid, try the Boudin Festival: local boudin, red onions, and pepper jack over house tomato sauce topped with fresh green onions served with cane syrup.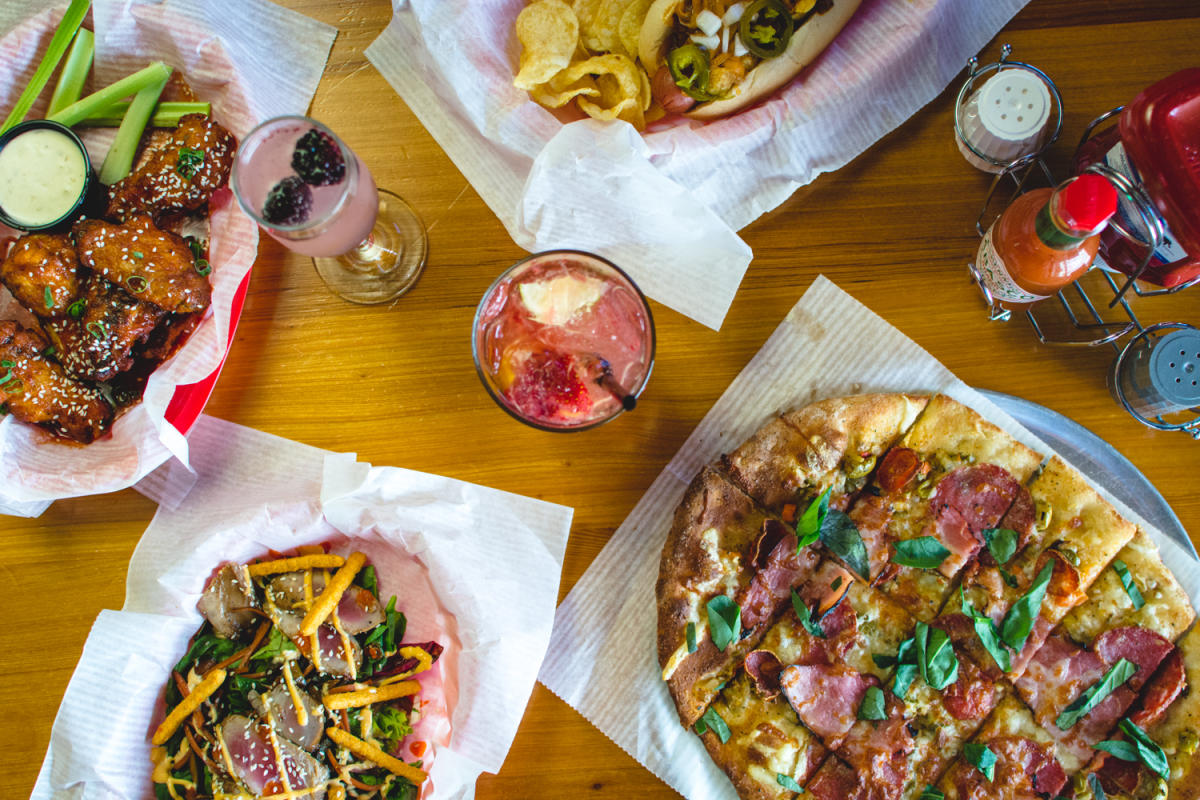 201 Settlers Trace Blvd., Ste. 4001
(337) 984-9280
Monday-Thursday 3-10pm; Friday-Saturday 12pm-12am; Sunday 12-10pm
LATapRoom.com
The Tap Room doesn't serve traditional pizza, but it does serve up a few artisan flatbreads. If you're looking for more of a bar-hang with friends, stop by the Tap Room. Pizza and beer? They got you covered with over 40 beers on tap. Try the Friggin' Fig n Pig: house-made jam (BBQ sauce, Fig Preserves, molasses), caramelized onions, Swiss cheese, Italian cheese blend, bacon, and dried sage. Pair that with a Belgian Leffe for a smooth and creamy finish to wash it all down.