The path to establishing Spoonbill Watering Hole & Restaurant is a curvy country road. It originates in the days of the Olympic Grove pizza truck when Stephen Verret and Jeremy Conner brought games, chill vibes, and tasty pizza pies all over town.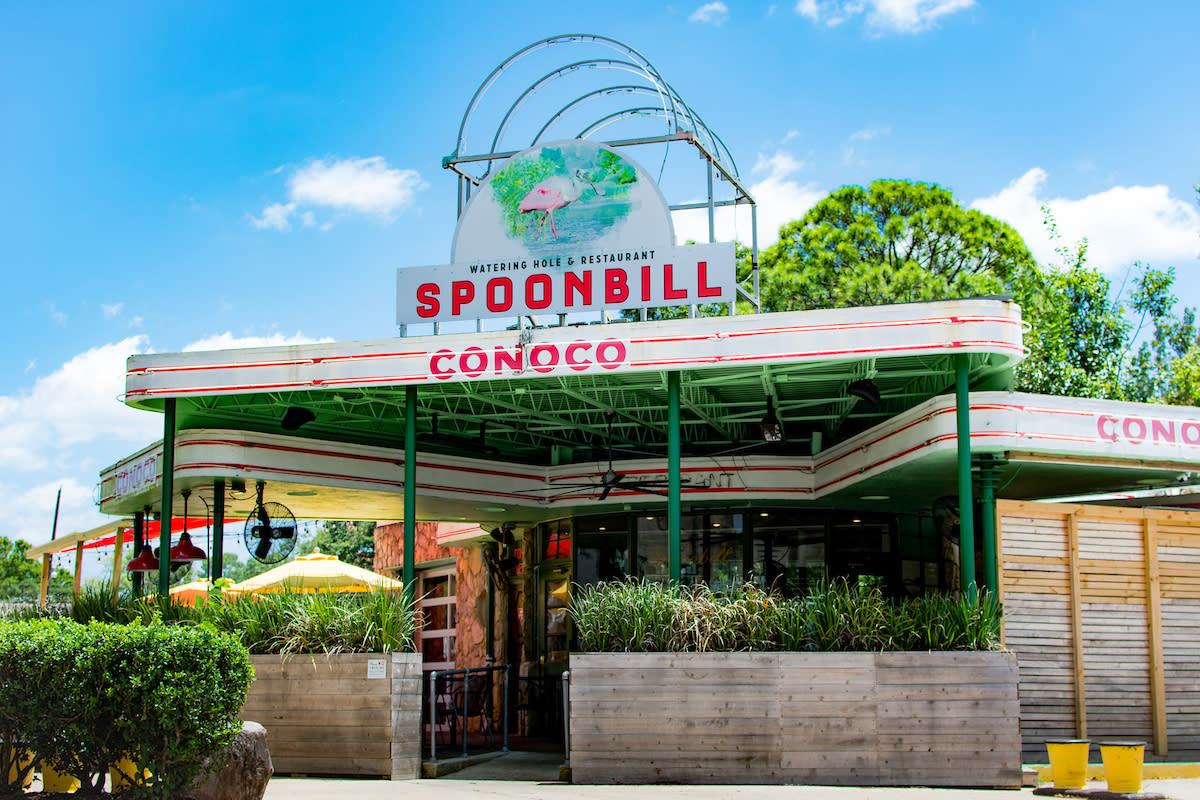 Stephen, while having little experience in restaurants but a knack for hospitality, took care of counter service and talking to the people. Jeremy, a chef by way of the Florida panhandle, operated the kitchen of the food truck while also working on seafood-centric pop-up dinners he called Humble Fish.
Working together in the food truck solidified the idea of going into business together in a brick-and-mortar restaurant. When word got out the old Filling Station building in Downtown Lafayette was for sale, Stephen and Jeremy were immediately on it.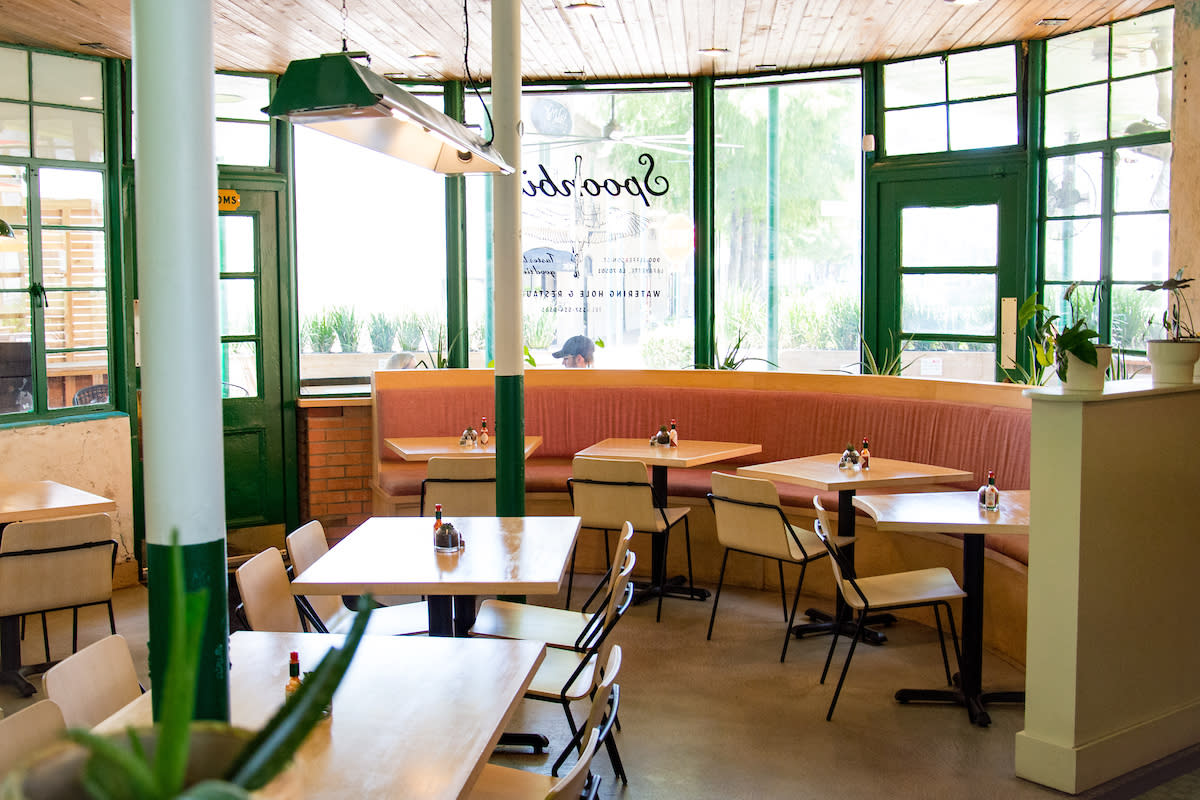 The vision for a modern diner aesthetic with an open kitchen was evident in their minds. They preserved the original neon of the building and were also able to open up the dining room with windows, complementary lighting, and vintage fixtures.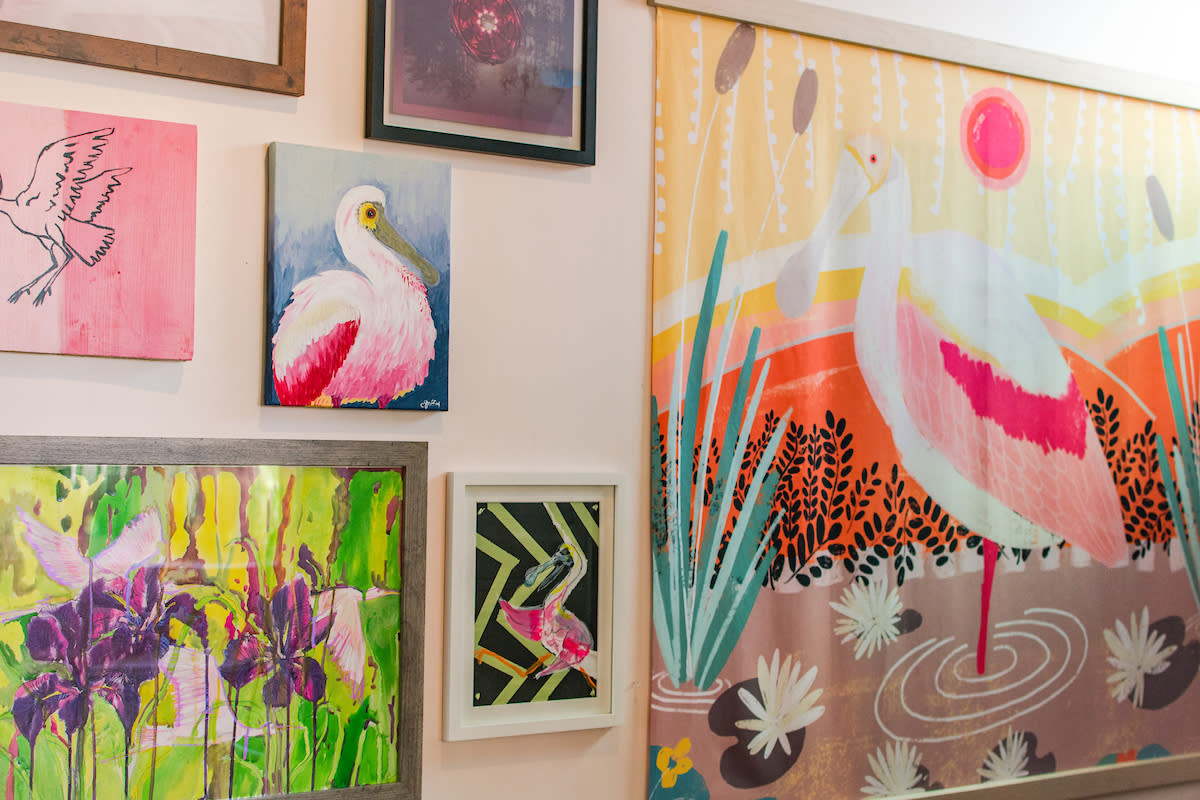 The biggest pre-open challenge? Settling on a name. The list, at its largest, was more than three hundred strong. As it was winnowed down, Stephen kept making sure Spoonbill made the cut – his secret favorite. It's a strikingly beautiful bird, seen flying overhead in the downtown area and throughout Acadiana. An iconic photograph of a spoonbill at Lake Martin is the centerpiece surrounded by several artworks by local artists in a variety of mediums bearing the bird throughout the dining room.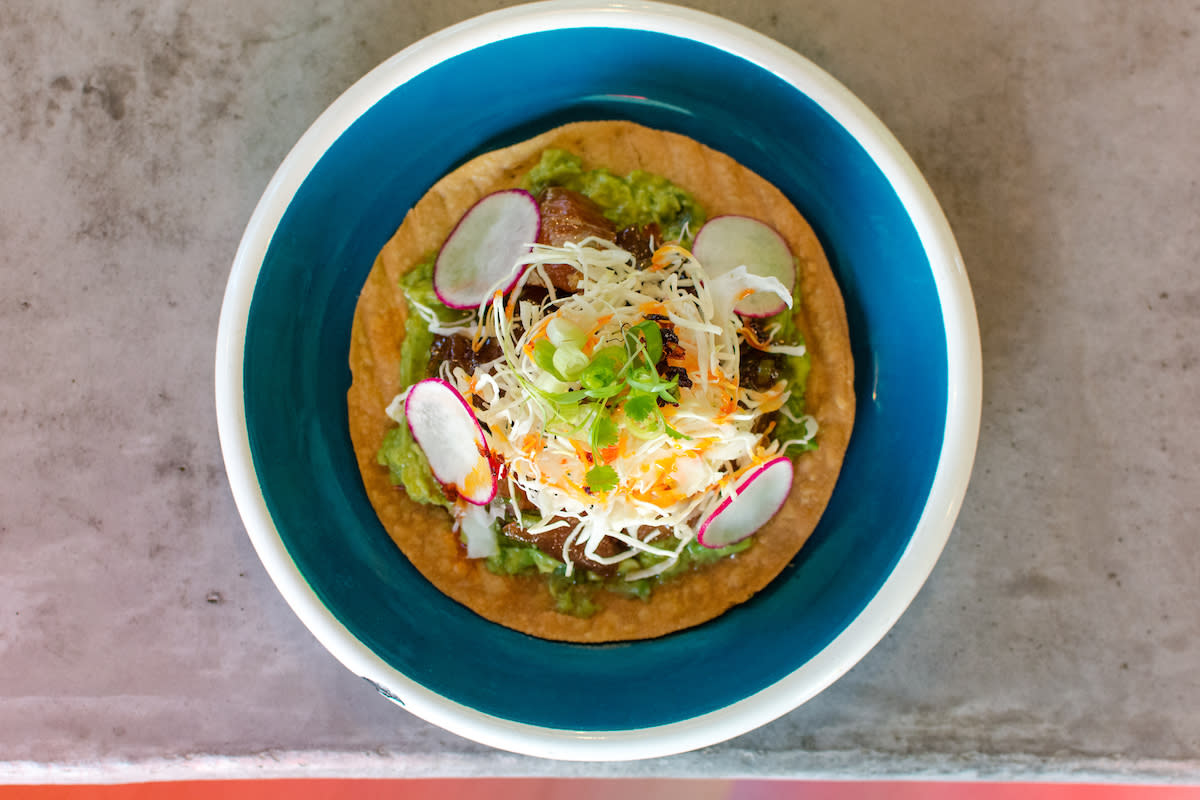 The first cuisine idea was global street food, a fun approach with an opportunity for exploration and experimentation, but, it wasn't a perfect fit. When a neighbor mentioned a seafood-centered restaurant would do well there, it was like dominoes in a row suddenly and, right in Conner's beloved wheelhouse – seafood. And yes, while the focus is seafood, Spoonbill's number one ordered entrée is the now Lafayette famous 44 Farms Cheeseburger.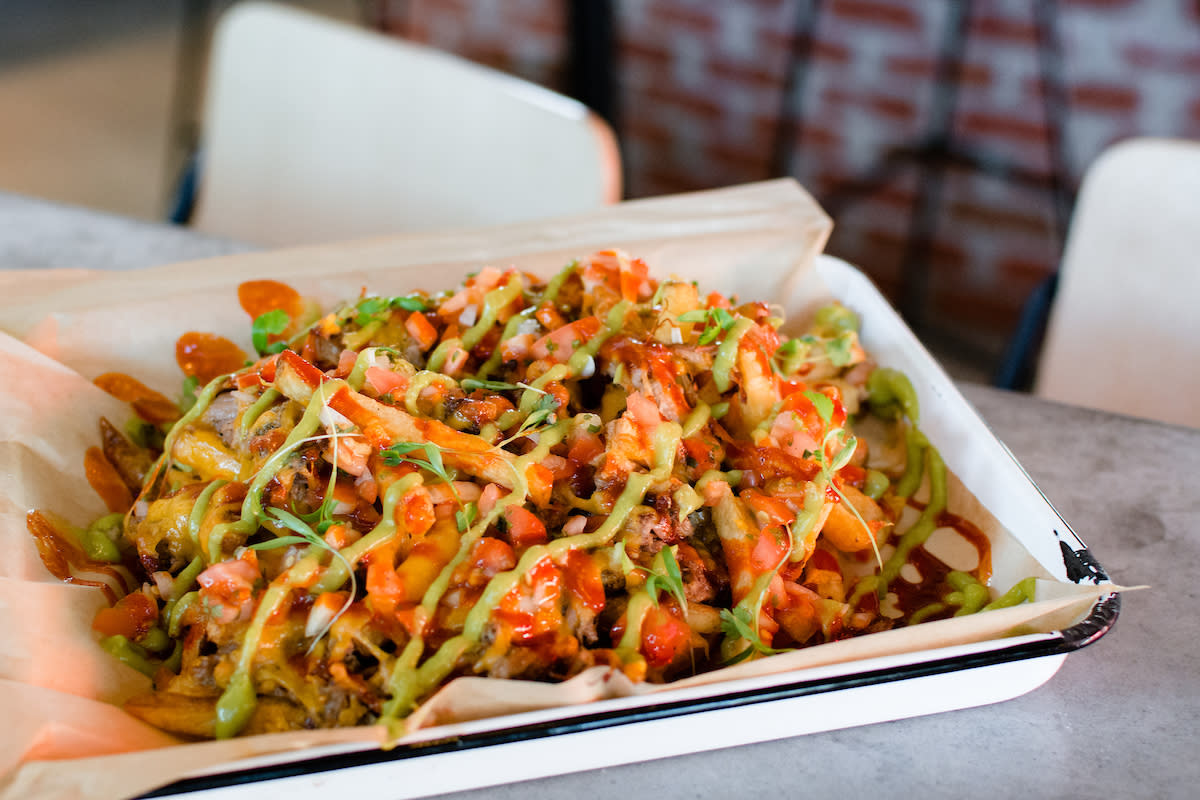 On Wednesday nights, there is a special off-menu round of selections, and guests can choose the Wednesday Night Raw. Chef Jeremy and his team take the week's freshest seafood and create dishes that celebrate the bounty of the Gulf of Mexico. Whether it's oysters, crab claws, or a beautifully delicate Crudo – there are elements of experimentation and playfulness at work.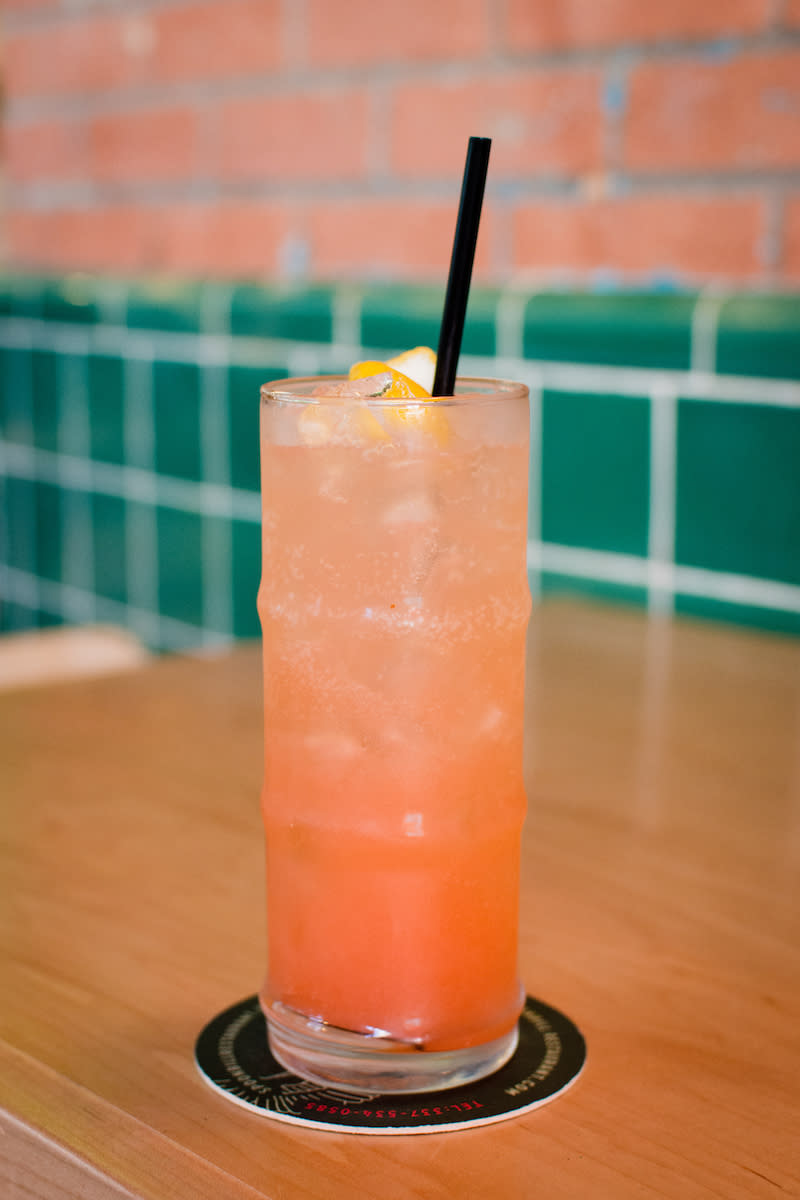 Spoonbill has been embraced by its neighborhood and beyond. The vibe is unfancied and party forward where first-time guests and regulars feel comfortable while experiencing excellent service, a seafood forward menu, and craft cocktails.
Spoonbill was kind enough to share a cocktail recipe with us for the article.
Pink & White
Ingredients
2 Oz. Espolon Reposado tequila
1 Oz. Aperol
1 Oz. freshly squeezed grapefruit juice
1 Oz. freshly squeezed lemon juice
Direction
Put ice in shaker, add ingredients, shake.
Pour in a tall glass, top with ice & Topo Chico.
Finish with orange twist.
Spoonbill Watering Hole & Restaurant is located at 900 Jefferson Street in Downtown Lafayette and is open Tuesday 11 a.m. - 2 p.m., Wednesday - Thursday 11 a.m. - 10 p.m., Friday 11 a.m. - 11 p.m., Saturday 10 a.m. - 11 p.m., and Sunday 10 a.m. - 2 p.m. For more information about the restaurant visit their website by clicking here.