Hot style deli sandwiches, toasted wraps, salads, and a daily soup selection are all available at family-friendly Super Taters in Scott. All in all, there are over 100+ unique baked potato offerings ranging from classic combinations served with a twist to Cajun hometown favorites. No matter which flavor you choose, it will be served on top of a supersized baked potato.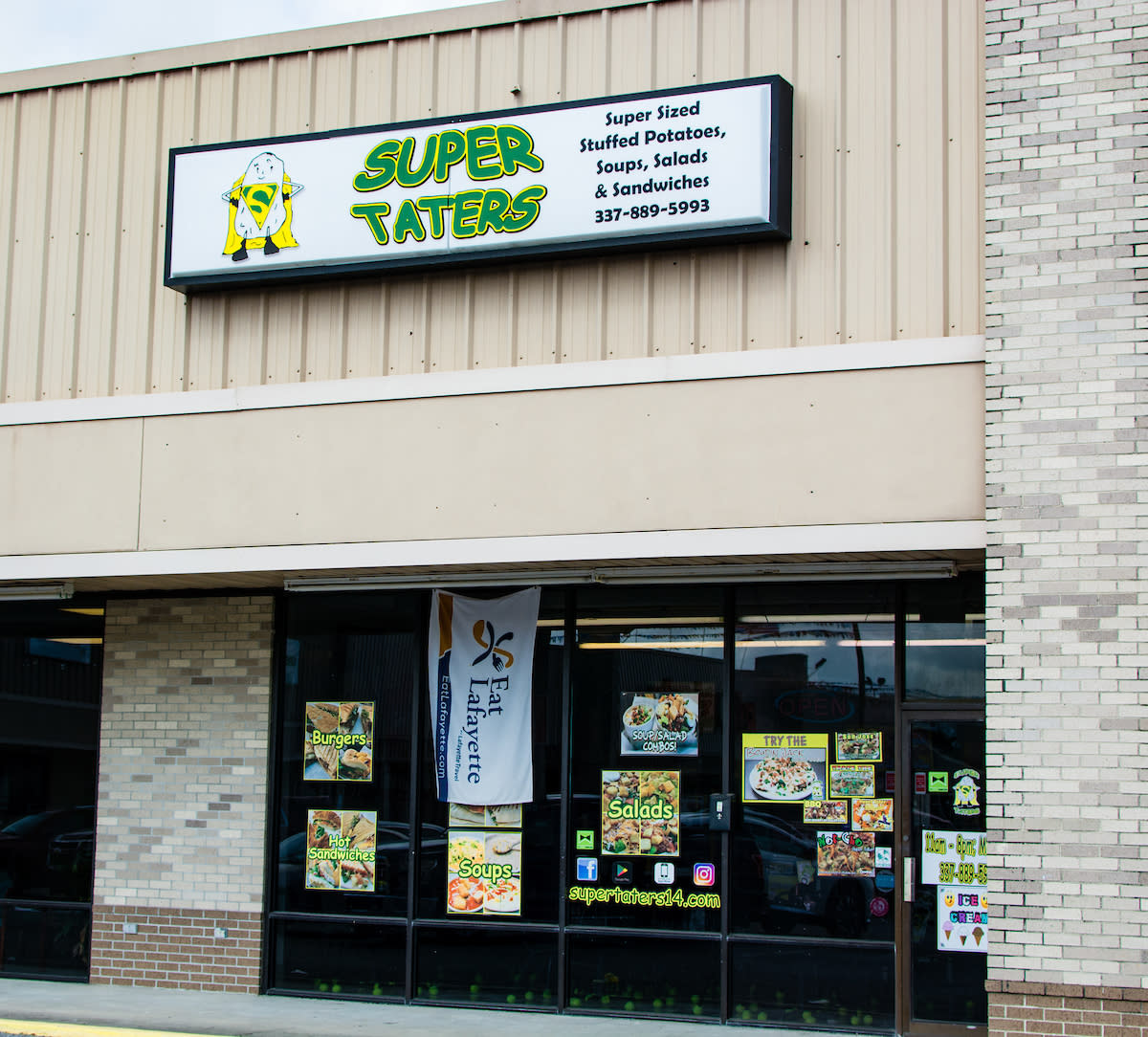 The title item, the supersized baked potato, is available with just about every flavor combination one could think of stuffed inside. The list of the most popular items proves to be the etouffee baked potato with your choice of shrimp or crawfish, boudin jack potato, mac, and cheese potato, gumbeaux potato, not-cho (nacho) potato, Frito Pie potato, and sweet tater (a dessert potato) all being tied for the top spot.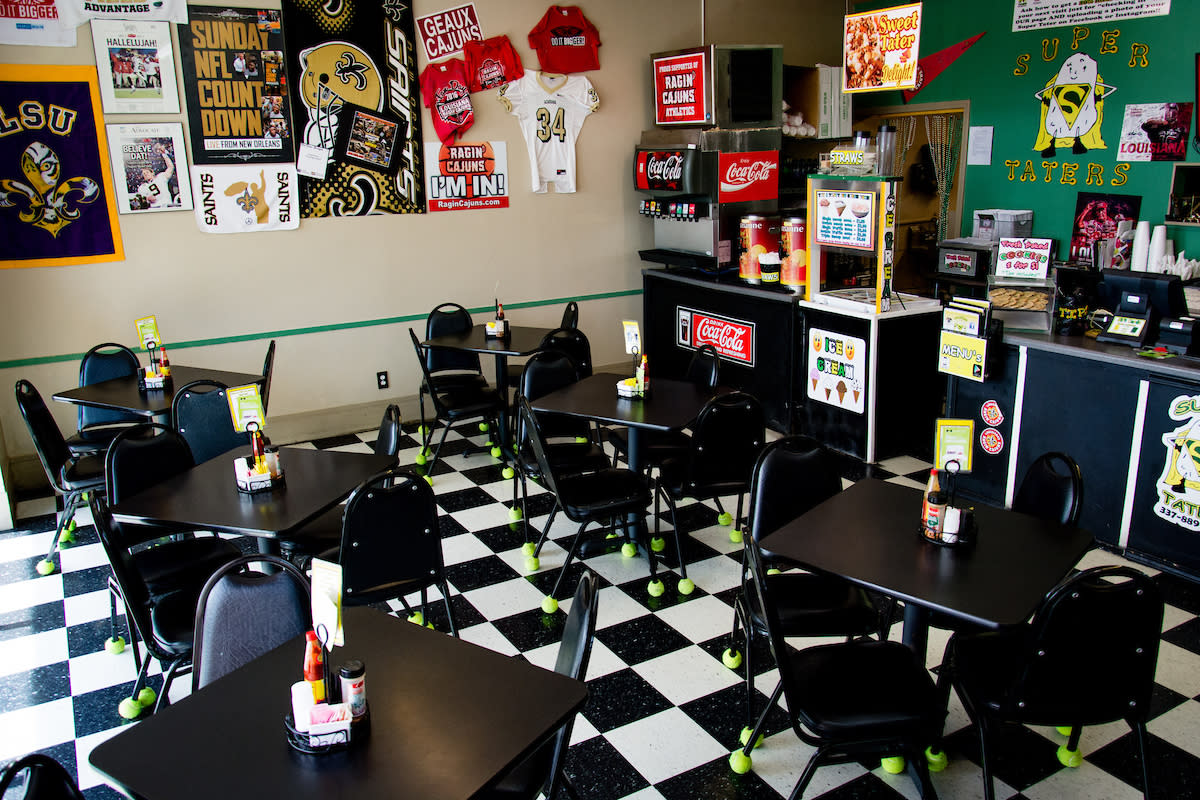 The in-house favorite is the shrimp/crawfish etouffee potato and is loaded with butter, crawfish/shrimp etouffee, cheddar cheese, fresh green onions, and crumbled bacon. If you're feeling bold, you can get both the shrimp and crawfish etouffee served up on a supersized baked potato.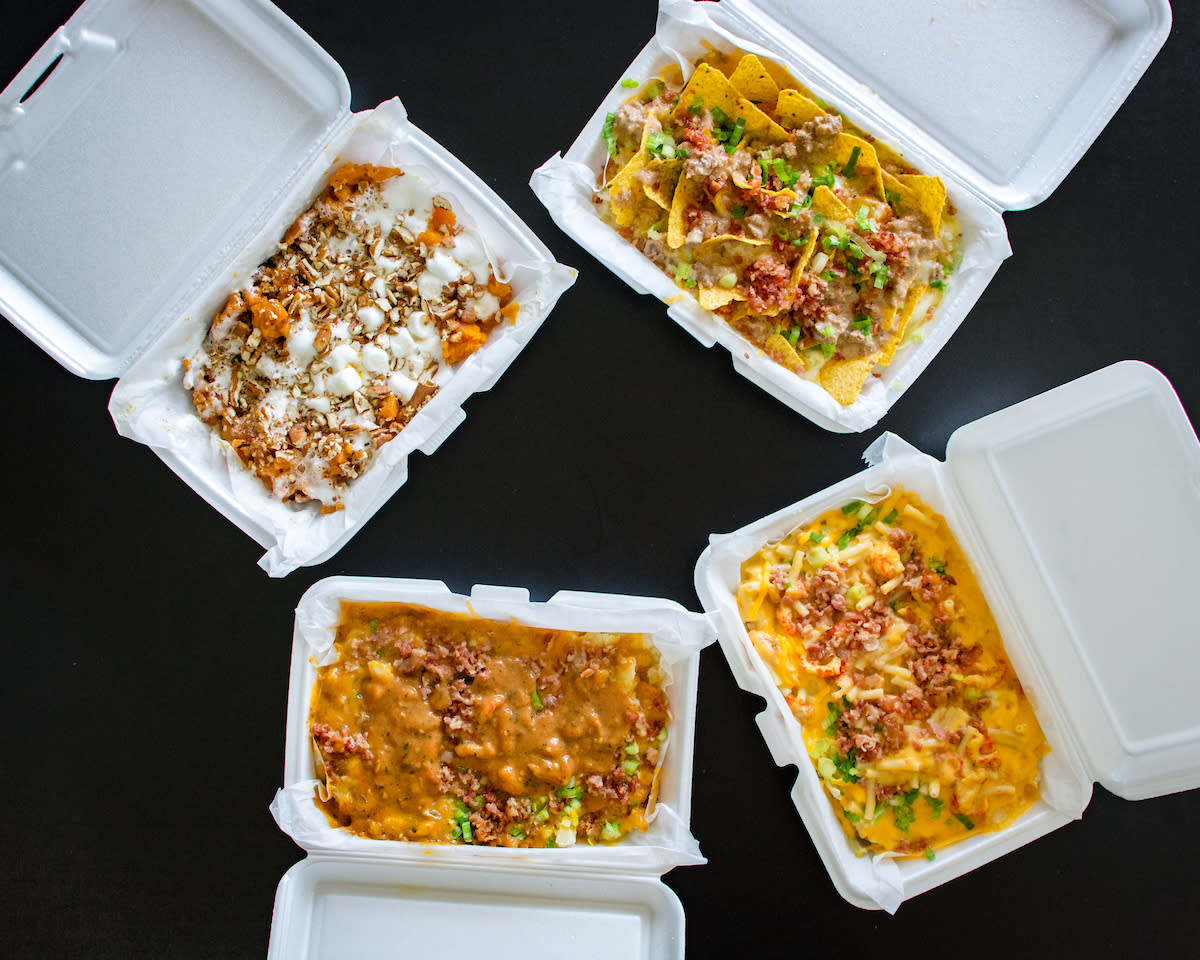 The team was gracious enough to share the recipe for their 'loaded' potato salad, and it is as follows:
Ingredients
3 medium-sized pre-baked potatoes
1 Tbl. Yellow Mustard
10 Tbl. Mayonnaise
1 Tbl. Creole Seasoning
Directions
Chop/mash baked potatoes and put the contents in a bowl, along with the seasoning, mayonnaise and yellow mustard. 
Mix thoroughly. 
Scoop contents into individual 8-ounce cups and top with crumbled bacon, sliced green onions, a dab of sour cream and paprika to taste. 
**The following ingredients will be used for a garnish after all other ingredients are combined**
Thinly sliced green onions
Paprika
2 Tbl. of freshly crumbled bacon bits
2 Tbl. of sour cream