June is African American Music Appreciation Month. A time to honor, celebrate, and reflect on all the musical accomplishments Black Americans have given throughout the centuries.
Louisiana has a strong connection with the musical legacy of this country, from traditional gospel music to the bounce music that plays during your favorite parades. Historically New Orleans is what most people envision when describing music from Louisiana. Still, Lafayette is home to significant talent who create unique styles only found in the area. From expanding on the musical trends of their time to creating their own unique genres, Lafayette has had a pulse on music for some time.
So as we celebrate the vast array of African American musicians in the county, let us remember to honor the talent that has bloomed from our own backyards.
Amédé Ardoin
B. 1889
Genre: Creole
The word trailblazer could easily be used to describe Amédé Ardoin. He was a pioneer and powerhouse musician of his day. Ardoin's contributions help define the sounds we now describe as Creole and Zydeco music. Ardoin was born in Basile right around the turn of the century, during a period where not only African Americans were facing discrimination but also French-speaking Creoles and Cajuns. It is documented that Ardoin never spoke English and only recorded in Cajun French. Ardoin was highly praised for his accordion playing and vocal abilities. He became one of the first recording artists from Acadiana and would go on to produce several records. Some of Ardoin's most famous works came once he partnered with Dennis McGee, a fiddler from Acadiana. The type of music Ardoin made has a limited national appeal due to the language barrier and lack of cultural knowledge by the general public. That did not stop him from gaining regional fame and becoming a highly requested and revered artist across the state. As time has passed, his legacy and impact on music have remained strong.
Clifton Chenier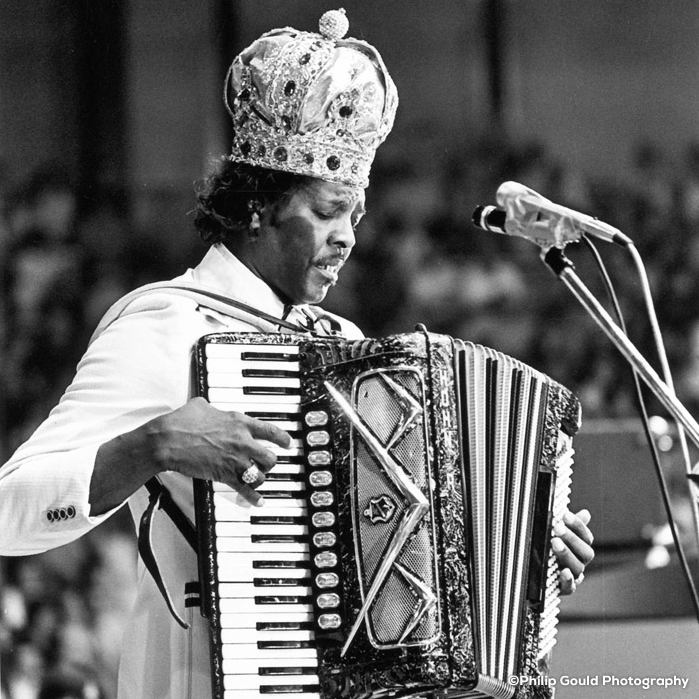 B. 1925
Genre: Zydeco
All hail the King of Zydeco. Clifton Chenier is considered the grandfather of modern Zydeco music and culture. The GRAMMY Award-winning singer would be one of the first Zydeco artists to experience fame outside the region. Chenier was born in Opelousas and would spend most of his adult and professional life between his hometown and Lafayette. His musical career as we know it started around 1954. He earned his first national hit in 1955 with a cover of "Ay-Tete Fi." Shortly after, he joined Chess Records, which produced the likes of Chuck Barry, Muddy Waters, and Etta James. He continued to record music, tour, and perform for more than 30 years. In 1984, Chenier received a GRAMMY Award for Best Ethnic or Traditional Folk Recording. His success, visibility, creativity, and innovation helped define how the world understood Louisiana, Black Creoles, and Zydeco culture. He would continue to perform music until his passing at age 62. Chenier was inducted into the Blues Hall of Fame two years after his death.
Phillip Guilbeau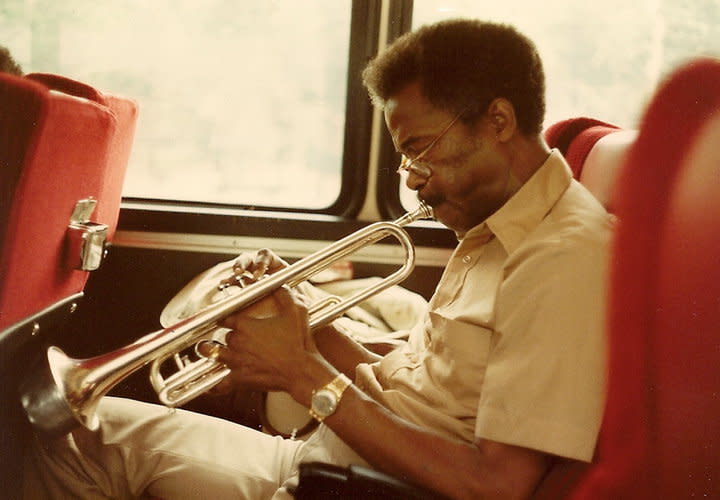 B. 1927
Genre: R&B, Funk
Unlike many other artists on this list, Phillip Guilbeau did not find fame through singing. He was a talented trumpet player born and raised in Lafayette who began to experience success by his mid-20s. Guilbeau started rubbing shoulders with many emerging and notable singers as his skill became more readily known. Some stars he played with included Big Joe Turner, Count Basie, Otis Redding, and Ray Charles. During this period of American history, most Black artists performed in front of segregated audiences in a tour series known as the Chitlin' Circuit. This tour brought many famous talents into local Black communities and exposed them to potential talent. Guilbeau joined Ray Charles's band as a permanent member and toured with him nationwide for more than 20 years. He has several solos on various records produced by Charles and was well respected by the singer. Guilbeau started with the band in 1961 with a solo on "From the Heart." In an interview, Charles said, "Quincy [Jones] put together the band, and I brought along my own trumpet player, Phil Guilbeau, to do his nasty little business behind me. I was pleased with the results…" Further into Guilbeau's career, he would branch out into Funk, an emerging style of R&B and disco. He is credited for discovering the band Black Heat in the 1970s and was a member of Eddie Kendrick's tour band, The Young Senators. Gillbeau would continue to record and perform music until his passing. His legacy includes being the backbone of some of history's most notable artists.
Carol Fran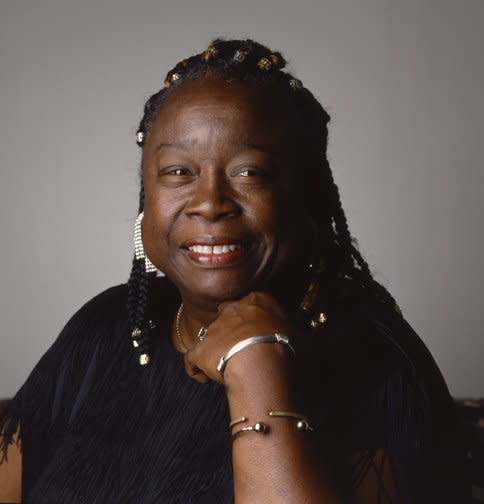 B 1933 Blues
Genre: Swamp Pop
Singer, songwriter, and pianist are just some of the titles Carol Fran has held. Born in Lafayette as Carol Augustus Anthony, she became known for her jump-blues singing style. She began her musical career performing in New Orleans and quickly became popular on Bourbon Street during the 1950s. After marrying saxophone player Bob Francois, she took on her stage name Carol Fran and began recording and releasing music. Her first single was titled "Emmitt Lee," leading to a string of Blues singles being released. She soon switched labels and began to release Swamp Pop records, many of which saw relative success. She continued to tour and perform in concert circuits throughout the 60s, 70s, and 80s while releasing albums and singles. Fran also made several appearances at Festival International de Lousiane throughout her career. In 2013 the National Endowment for the Arts awarded Fran the National Heritage Fellowship, an award presented to Folk musicians as a lifetime achievement. Her last album was released in 2020, the same year as her documentary Carol Fran: Tous Les Jours C'est Pas La Même, Every Day Is Not The Same. She continued to have an active part in music until her passing.
Other talents from Lafayette include Fernest Arceneaux (Zydeco), Buckwheat Zydeco (Zydeco/R&B), Cupid (R&B), Briana "Bri" Babineaux (Gospel), and Chubby Carrier (Zydeco) to name a few.