Kali Picard showed up at a Designing Women of Acadiana meeting about a year ago, and has proved to be a dedicated supporter of the organization. You can't resist her warm, nurturing personality, and this sensitivity is inherent in her paintings. I visited her booth at the recent Big Easel, and was delighted with her figure studies and vibrant colors. Her work is diverse, but always intimate and playful.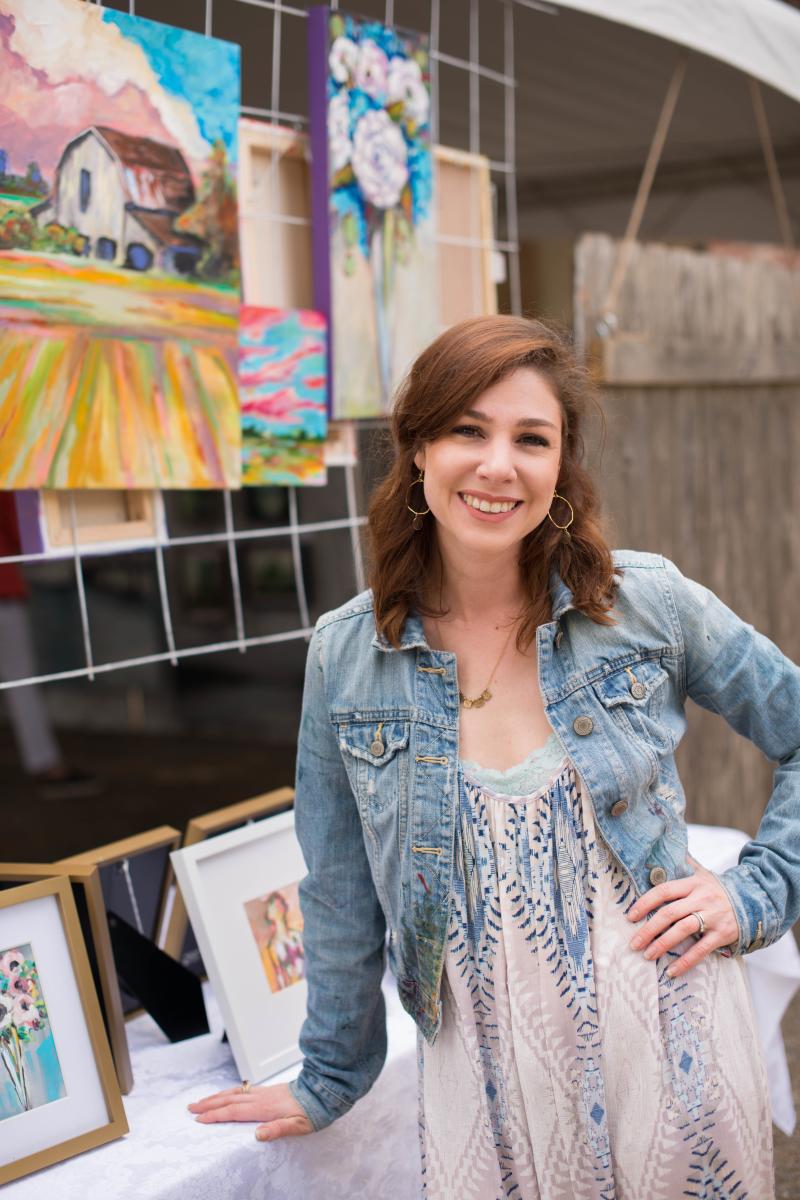 Image courtesy of Lesley Picard Roger
How is Lafayette/Acadiana your home base?
Born and reared in Lafayette, I loved hiking through the woods near my childhood home. One of my most vivid memories was making a time capsule out of a shoebox with my best friend and burying it out there. Unfortunately, our third-grade education hadn't covered erosion and decomposition. Needless to say, that old box has long since fallen apart, but the idea of making memories and capturing our history stuck with me. That's what I love best about Lafayette. There are so many places where our culture has been preserved. Whether you're going to Vermilionville or checking out festivals in and around Lafayette, you can find the stories of our culture being celebrated and passed down to the next generation.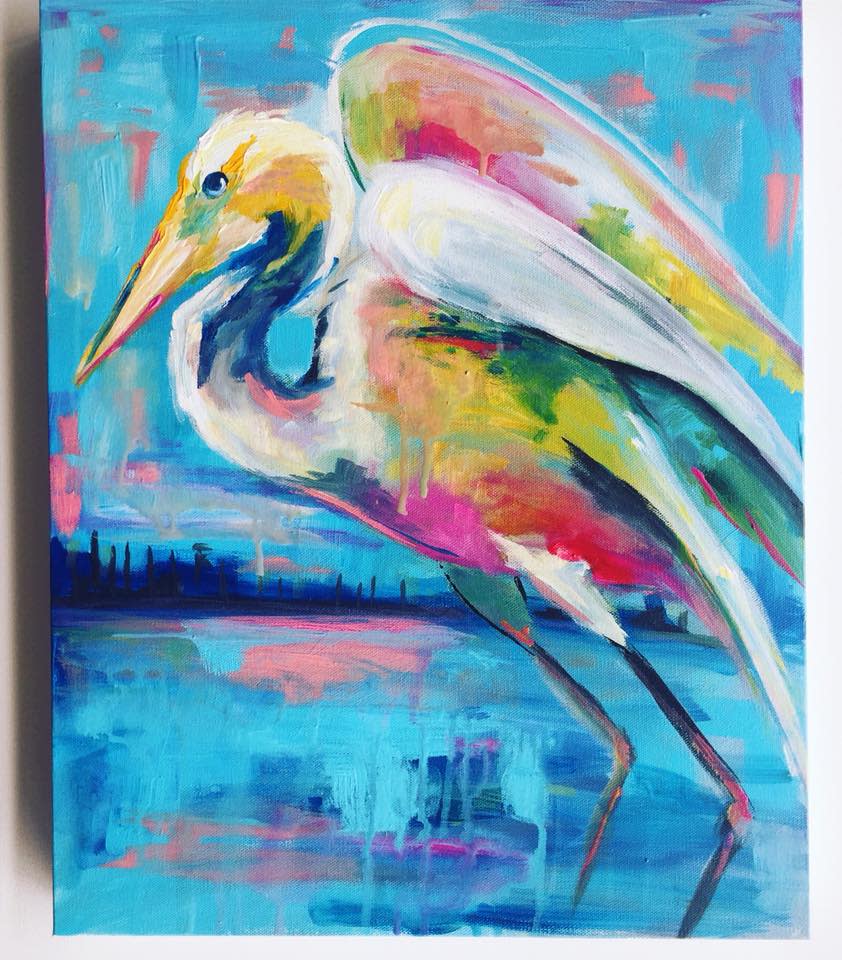 What/who/where/why is your Acadiana muse?
I feel like there are a myriad of sources for my inspiration. As a home health speech therapist, I'm on the road a lot and get to venture into the more rural parts of Louisiana. Often, the countryside is dotted with abandoned barns, farm lands decorated with shades of yellows, greens, reds, and wild flowers growing with haphazard enthusiasm on the side of the road.  Its simplistic beauty plays a vital role in my art. But, it's not just the pit stops and sights that inspire me; it's also the stories of my patients. Each one like a precious jewel carries with it their struggles, their passions, their dreams, and the realities they face each day. What I've learned from working with them and from my own personal experiences, is that the sense of community and support is incredibly strong down here. No matter what the situation, I see time and time again communities banding together to help overcome the hurdles life tends to throw. It's a beautiful thing and is a major drive in my creative process.
Now that's not to say I'm constantly inspired and am able to create. Sometimes, I find myself in a rut. When this happens, I just play around with the paints until I'm happy or I look up different styles and techniques of other artists. I believe it's crucial to always be a student of your craft. Nothing in life is stagnant and the development process of art should not be either. That's why my friend Marie Palmer and I created a group called, "The Maker's Society of Lafayette" where we meet once a month at the Wurst Biergarten and try out a different style of art. It's an inclusive, judgement-free zone, where you can just play with the materials and discover a different technique each month. It's a great way to network with other artists while learning from each other.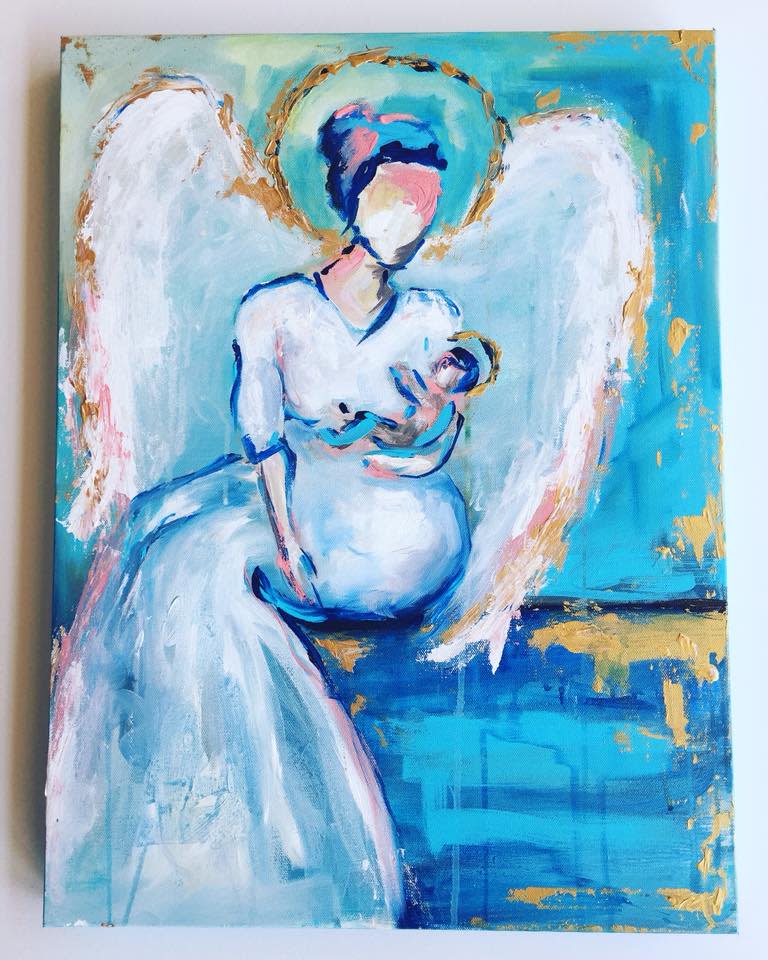 How do your cultural and physical environments influence your work?
Going back to the concept of preservation, my goal is to preserve the stories and sights of my daily encounters through my art. In other words, I want my art to visually embrace and celebrate the overlooked beauty of the ordinary, whether that be the passing clouds, a blooming flower, a flying egret, or the beautiful essence of the people I meet. There is just so much to be grateful for in the everyday, and I really strive for my art to convey that message.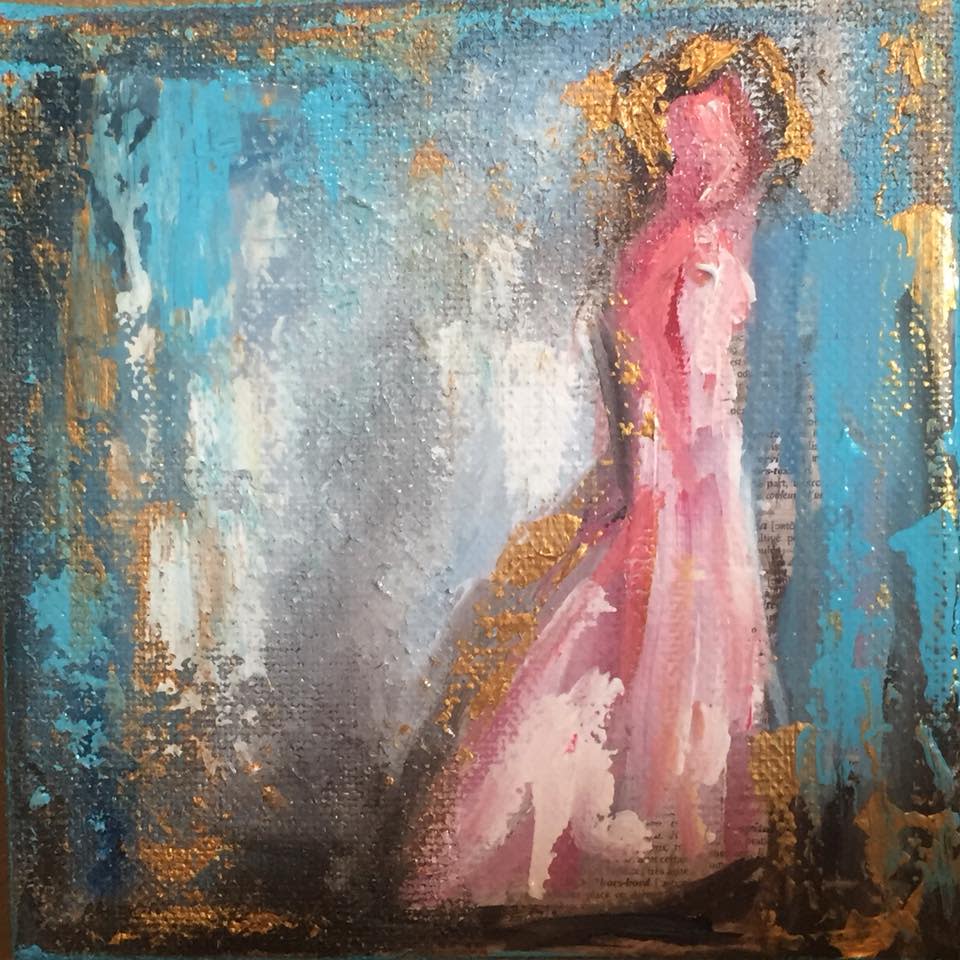 Five words (more or less) to describe Lafayette in relation to your work.
Colorful
Lively
Anthropological
Magical
Describe a perfect day in the neighborhood. What do you do, where do you go, who are you with, what are you eating/drinking?
A perfect day would start off with a long walk with my husband talking about our future goals and dreams. We'd leave our cell phones behind and just enjoy the moment. Then, we'd come home, I'd paint for a few hours, he'd play disc golf then we'd meet back up for lunch. We'd dine at Poseidon's—we love their hummus, halloumi, and gyro dishes. We'd drink wine (well, Jean-Paul, my husband, would more than likely be drinking a Parish Envie or Bloom) and maybe run into a friend or two while sitting at the bar. We'd end the day hanging out with family and friends at Downtown Alive or Rhythms on the River, where we'd dance to Louisiana Red or Rockin' Dopsie Jr. & the Zydeco Twisters!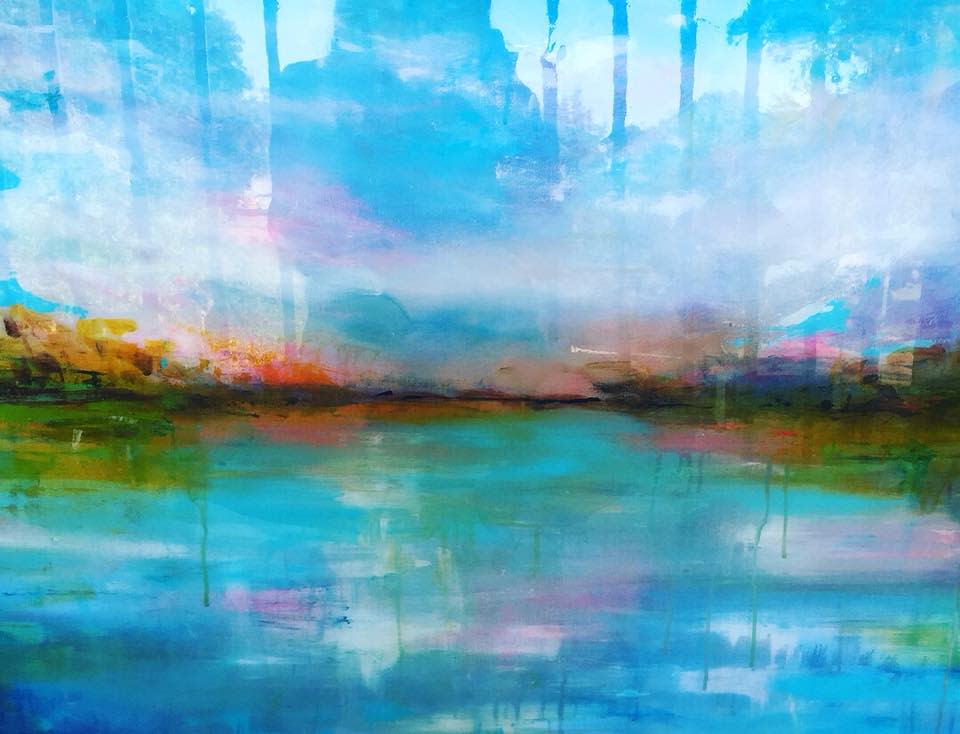 How do you feel Lafayette supports its artistic community?
Lafayette's artistic community has grown so much over the past ten years. Basin Arts offers a wide range of visual art and dance classes for all skill levels, the Acadiana Center for the Arts has several outreach programs for artists, Gallery 333 offers figure drawing classes every other Thursday, the Wurst Biergarten hosts artists throughout the week, and of course ArtWalk once a month gives artisans a chance to showcase their works. In addition, each year the Big Easel dedicates a day to celebrating local visual artists.
These avenues are great, but before these areas can be explored an appreciation for the arts must be fostered. By exposing children to various art forms, our community can build an even bigger artistic following. Right now, J. Wallace James Elementary School is working to create this passion in its students. Each year they do an art walk inviting other artisans to display their works and engage the kids in their specified craft. It gives kids exposure to the arts and helps cultivate an appreciation for creativity.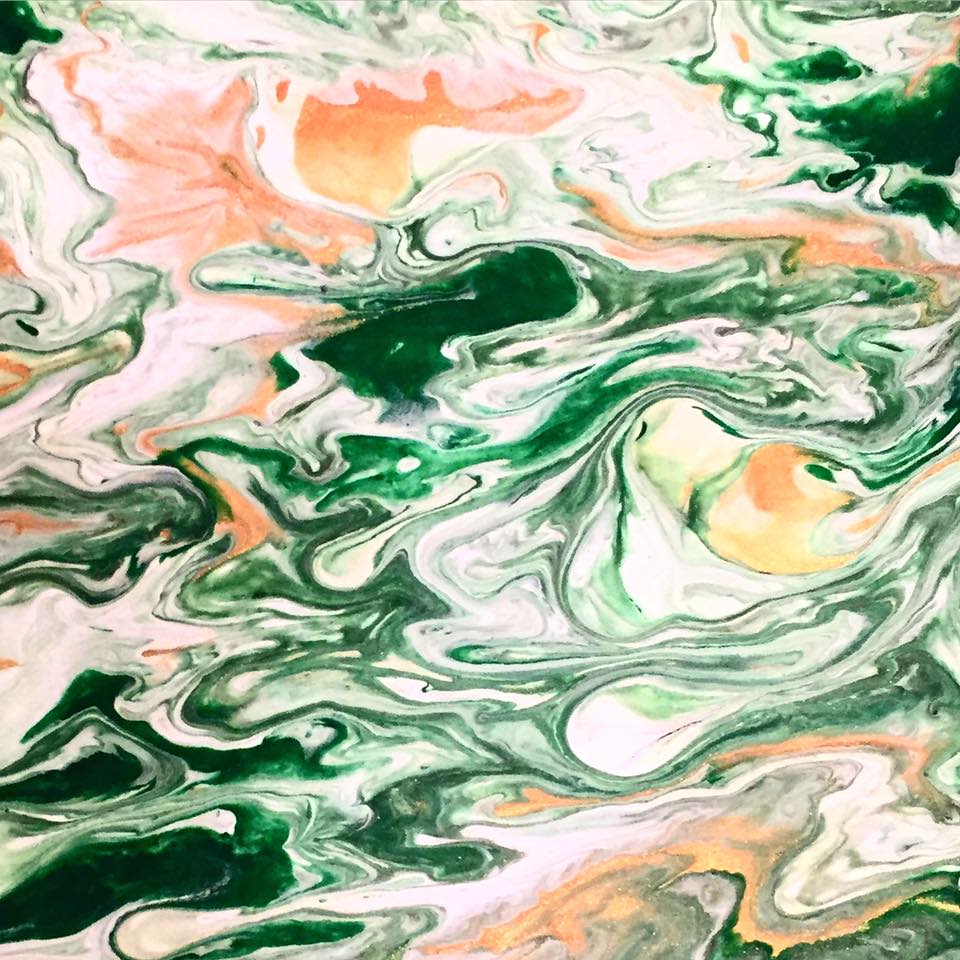 Lafayette could be summed up in a handful of "alternative seasons." Rank these in order of preference from 1-5 (1 is tops): OR create your own!
Festival Season
Crawfish Season
Gumbo Season
Deep Summer Season/Sno-cone Season
Camping Season
How did you become a professional artist/creative professional?
By accident! I've always loved to paint and growing up I was determined to become an artist. I started off as an art major in college, but half way through I dropped out. I was scared I wasn't good enough to be successful and decided to go a different route. That decision led me to living in France for 6 months, graduating with BA in English, and eventually attending graduate school for speech therapy. So, I'm sure you're wondering, how did I go back to painting?
I'm a firm believer that everything happens for a reason and that faith is what led me back to art. Last summer, I was laid off when the local hospital I was working at decided to go with a different therapy company. Not soon after, I found a great part time job, where I am still employed today. Unfortunately, working part time wasn't enough to make ends meet. To deal with the stress and anxiety and with the encouragement of my wonderful husband, I returned to the paints. I was proud of the work I was creating which led me to post my art on social media. From there, I began receiving requests for custom work. For the first time ever, I felt like I had complete autonomy over my career. Losing my job was the biggest blessing in disguise, because at the end of the day, it gave me the push to follow what sings to my heart.
I'm incredibly fortunate to have a great support system when it came to pursuing my dream of art. I can't thank my family and friends enough for being there for me. You can find my work on Facebook, Instagram, or on Etsy.