Sometimes, we have to leave home to find our truest calling, even when it's an echo of growing up. That happened for Matt Blanchard in 2004 during his time working as a cook for a church in Memphis when he built a cinder block smoker to prepare enough pulled pork for a large church crowd. He realized the fun and satisfaction in the slow preparation of Texas style BBQ and, some years later, he and his family moved back home to Lafayette with the seed of Blanchard's BBQ in his head.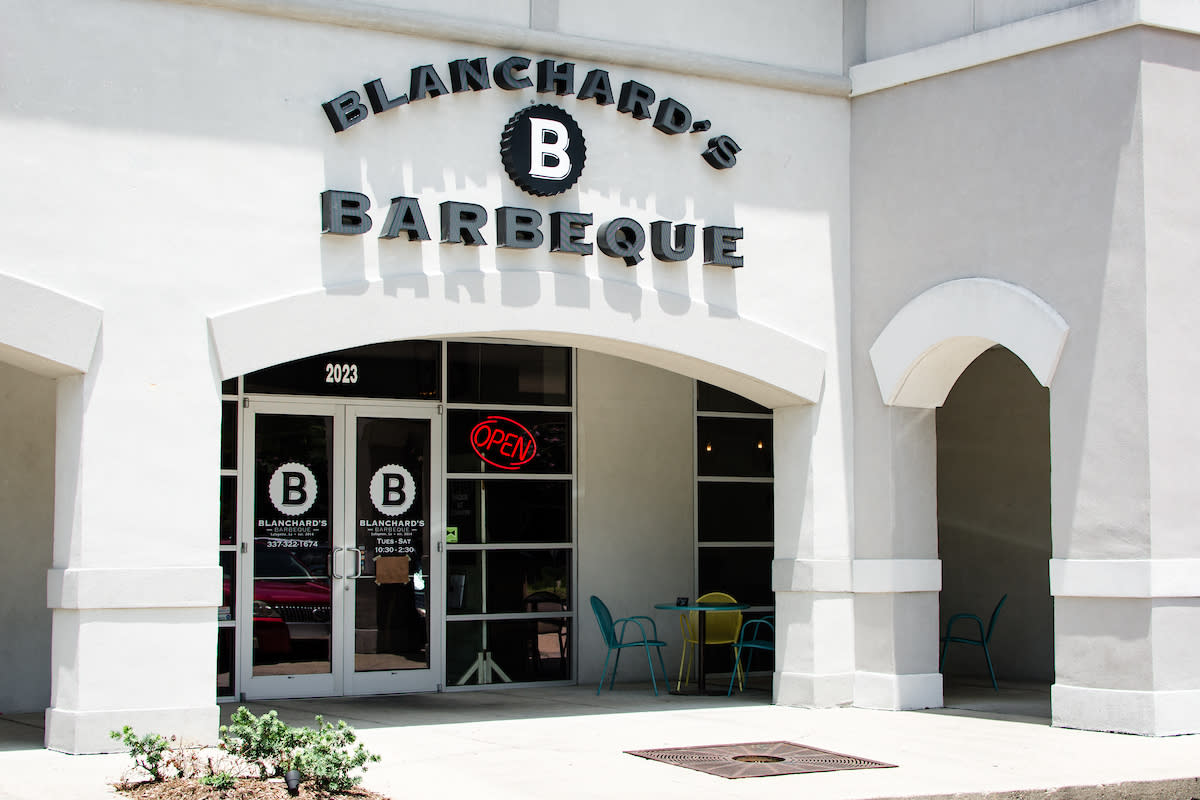 In 2014, the food truck was born, and suddenly, Lafayette was given options for consuming brisket and pulled pork (tacos, nachos, salads, sandwiches). For four years, you had to find the truck to enjoy Matt's growing expertise with classic slow smoked meats.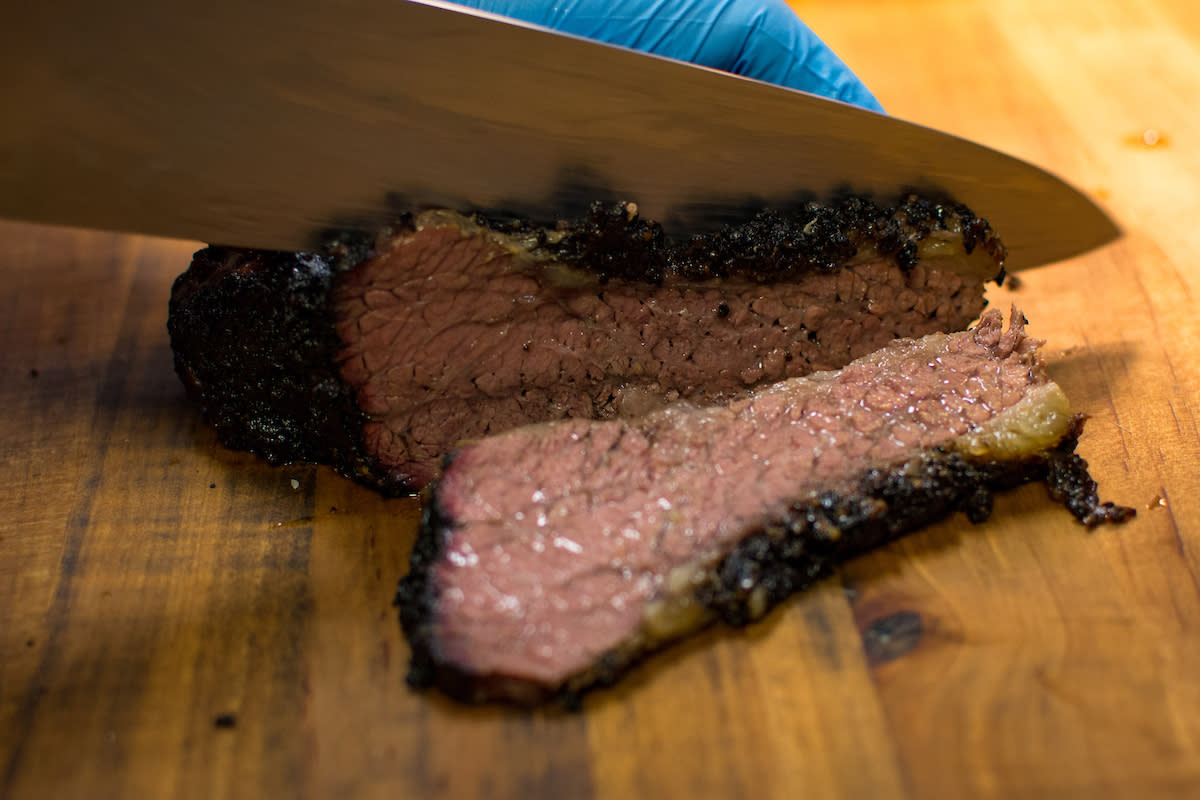 In May 2018, the brick and mortar location opened on Pinhook Road, and he was able to expand the selection of smoked meats to include sausage, ribs, turkey, and a delicious compliment of house-made sides including chipotle slaw, mac and cheese, and a smoked potato salad.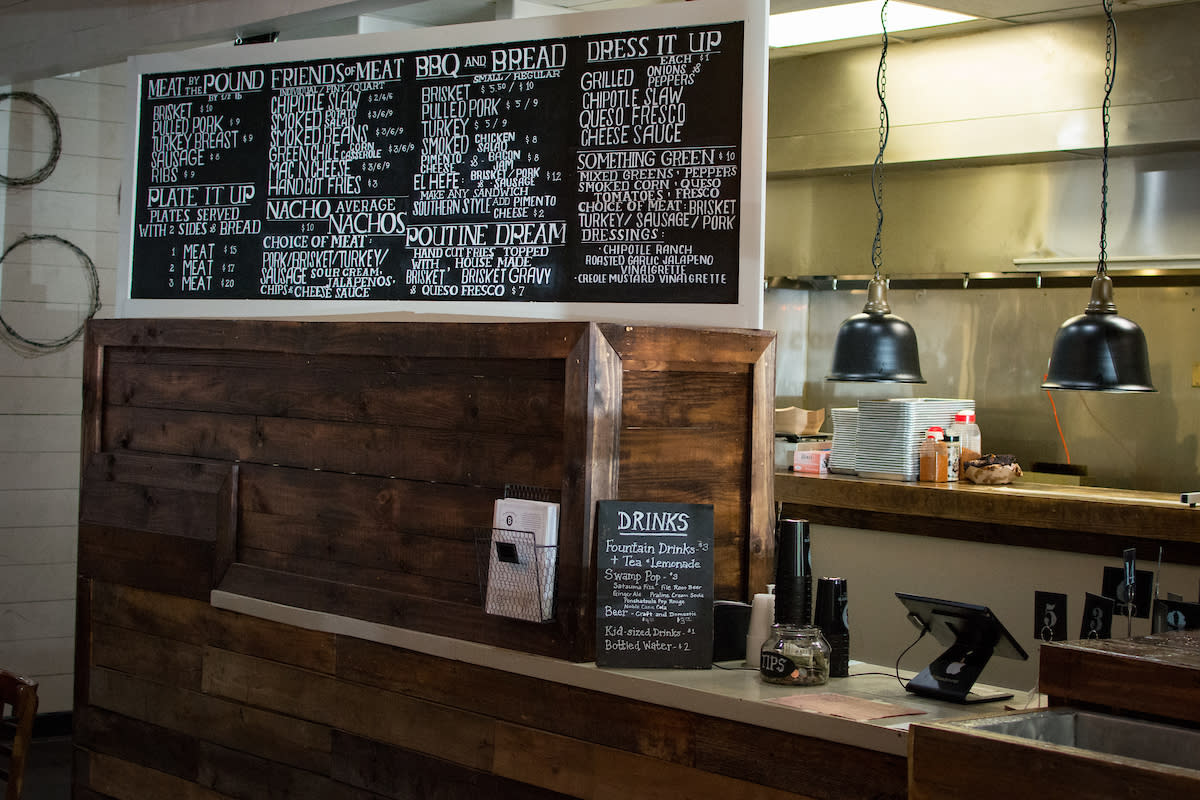 Blanchard's BBQ celebrated a year in their permanent location in May, and guest favorites include the brisket, ribs, and smoked turkey. Sauces are the best way to personalize your plate and add big flavor. The Blanchard's have four sauces made in house to choose from – ancho espresso, root beer BBQ, creole mustard BBQ, and a house hot sauce.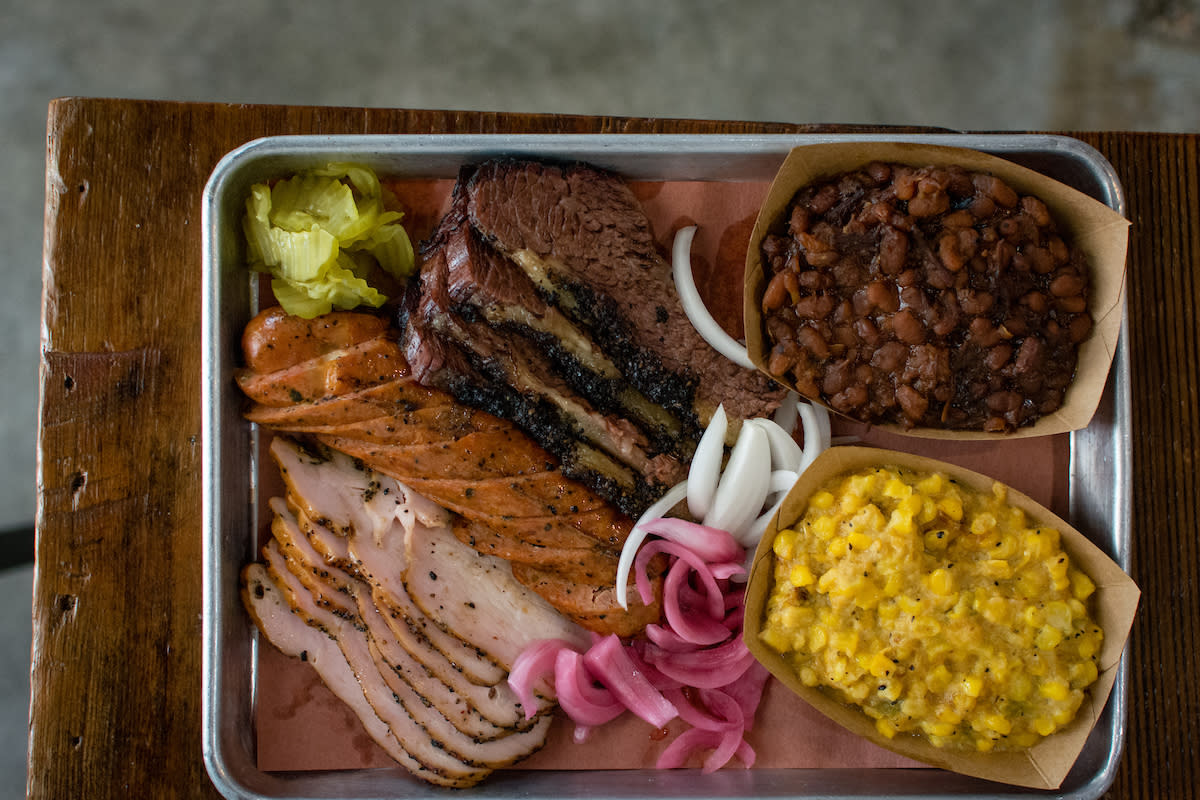 When asked their personal favorites from the menu, Matt and Kissy cite the grilled pimento cheese and bacon jam sandwich, green chili corn casserole, and smoked beans, but they don't have to play with favorites when their entire menu is so enjoyable.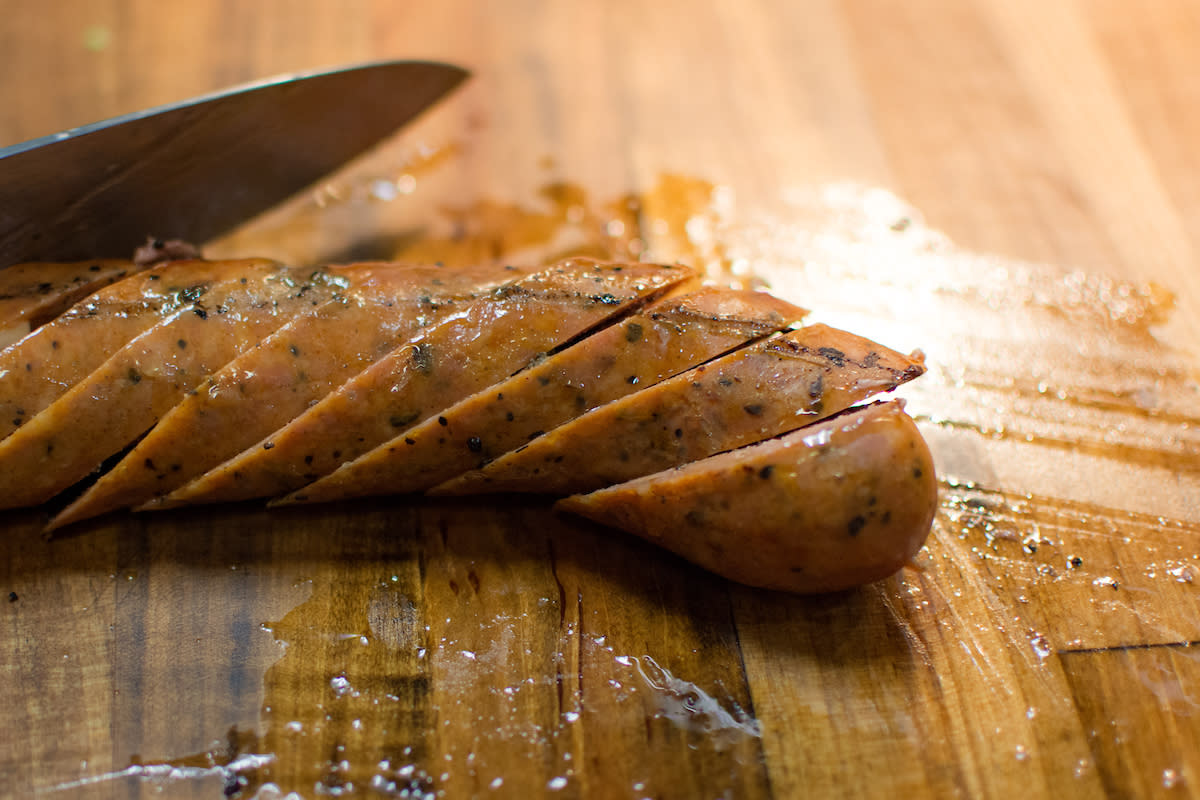 The service style is simple and effective – come in, order at the counter, claim a table, and enjoy excellent BBQ with your friends and family. Add a craft beer and the good times are primed to roll.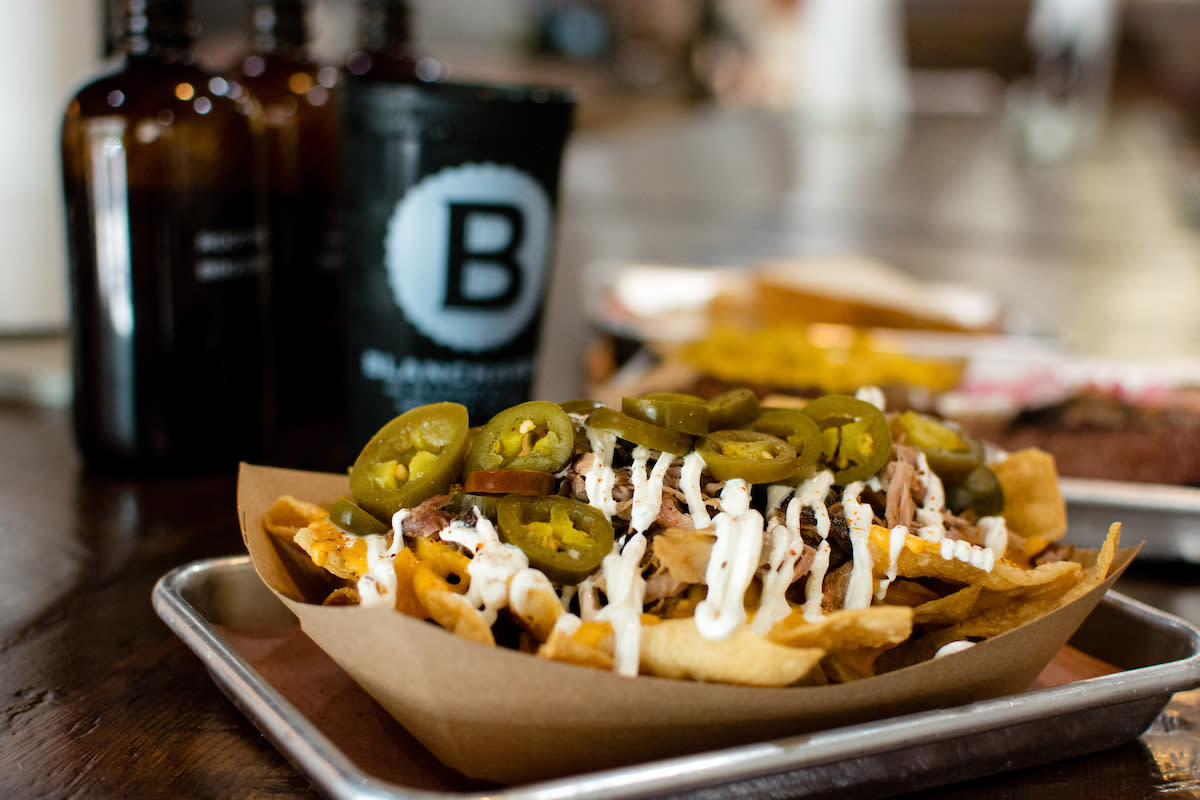 In addition to the full menu, there are occasional off-menu specials, which have included items such as house-made pastrami, brisket, bacon, beef belly burgers, and truly limited specialty pork or beef belly burnt ends. Running specials is an excellent opportunity for Matt to let his passion for smoked meat run wild, and his guests are the lucky beneficiaries in that regard.
A leisurely scroll through their social media is enough to get your appetite up and ready and also wanting to know more about the various pickles scattered throughout. Matt was gracious enough to share the recipe for his pickled red onions and so, without further ado, the recipe:
Pickled Red Onions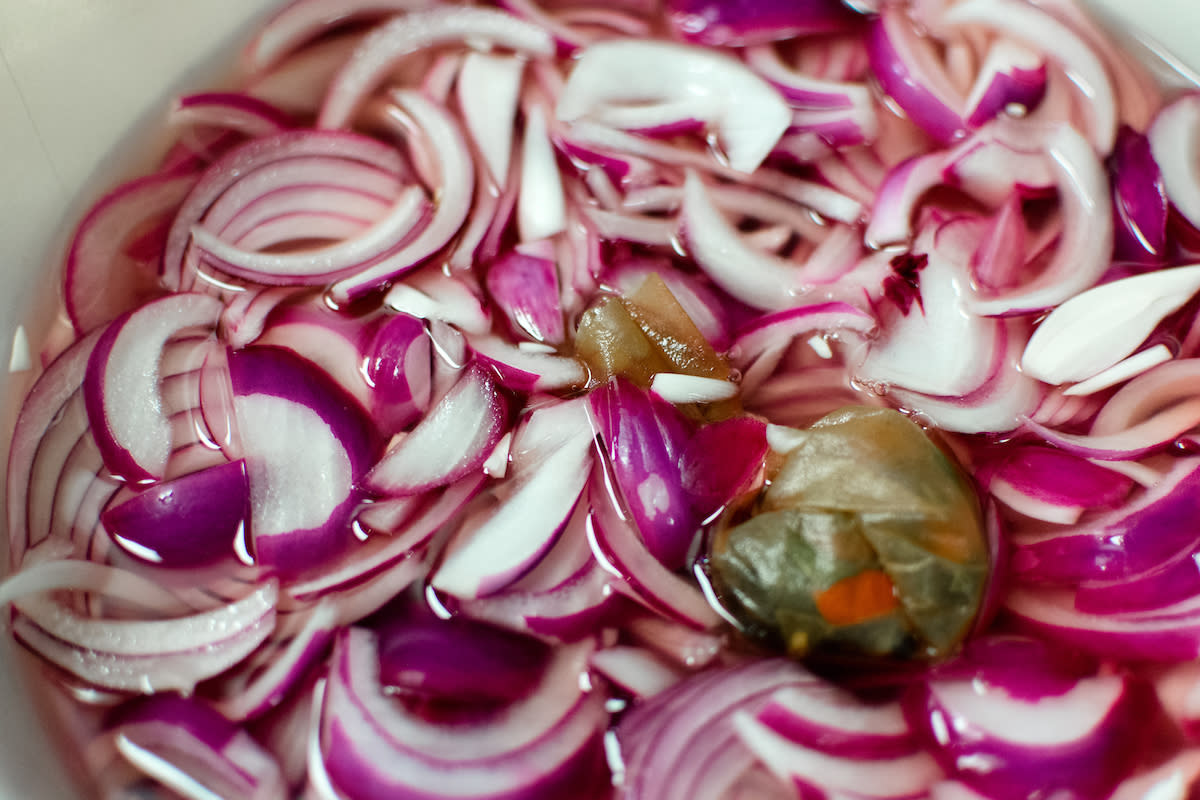 Ingredients:
2 lbs. red onions (thinly sliced)
1 c. apple cider vinegar
2 c. water
2 tbsp sugar
1 tbsp salt
3 piquin chilis
½ tsp. black peppercorns
2 bay leaves
Directions:
Wrap the piquin chilis, peppercorns, and bay leaves in cheesecloth.
Add to the apple cider vinegar, water, sugar, and salt.
Heat until simmering.
Add the red onions.
Remove from heat and chill for at least 2 hours.
Blanchard's BBQ is located at 2023 W Pinhook Rd and is open Tuesday – Saturday 10:30 a.m. – 2:30 p.m. For more information and full menu, click here.