What goes better with beautiful weather, festivals, and live music? BBQ. There is no shortage of choices in Lafayette and the surrounding areas when it comes to BBQ. From traditional to special Sunday plate lunches, there's a smoked meat restaurant for everyone's palate. Is it sauce you love? Lafayette has a place. Is it smoked, dry-rubbed brisket? We have that too. What about an entire pig that's been slow roasting all afternoon? Yep. We got it.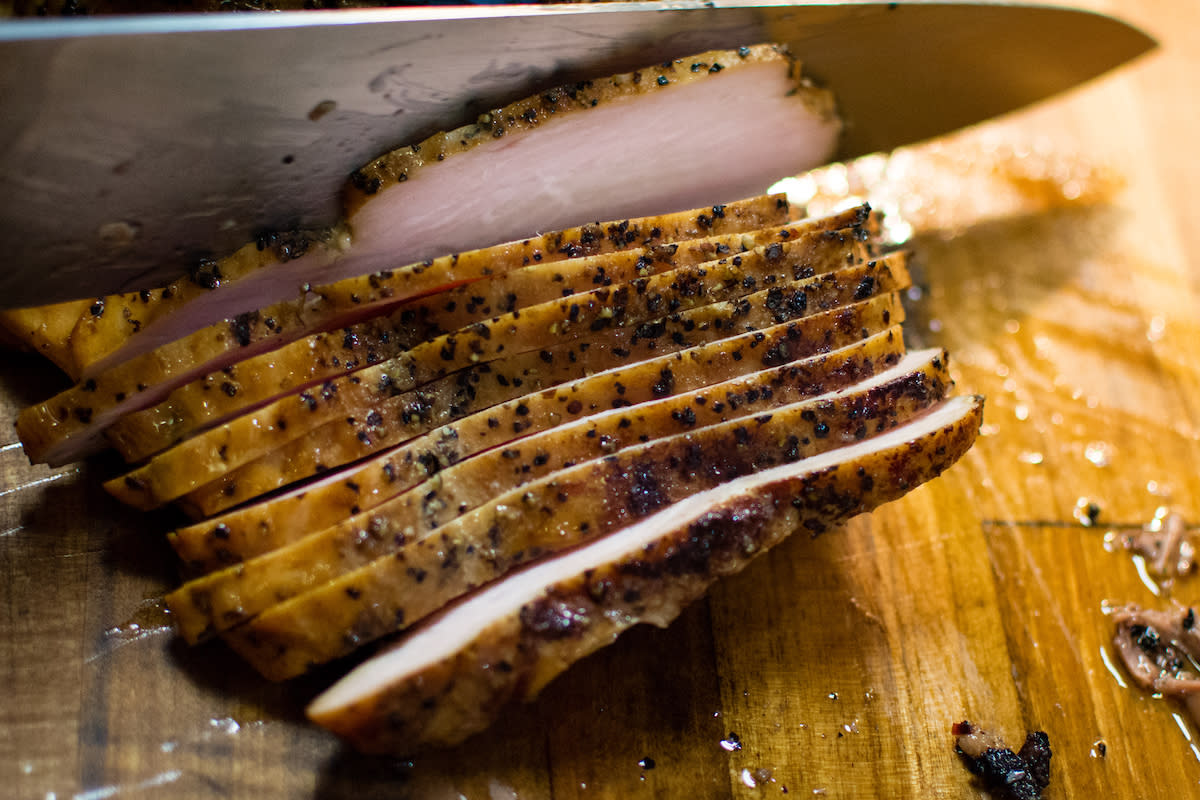 2023 W. Pinhook Rd Lafayette, LA 70508
(337) 322-1674
This food truck-turned-brick and mortar BBQ stop shines with its slow-smoked brisket and the creative dishes they make from it. Try the poutine dream: hand-cut fries topped with gravy, your choice of protein, and cheese curds. Or stick with the classic plate of three types of meat plus sides. I recommend mac n cheese and smoked beans.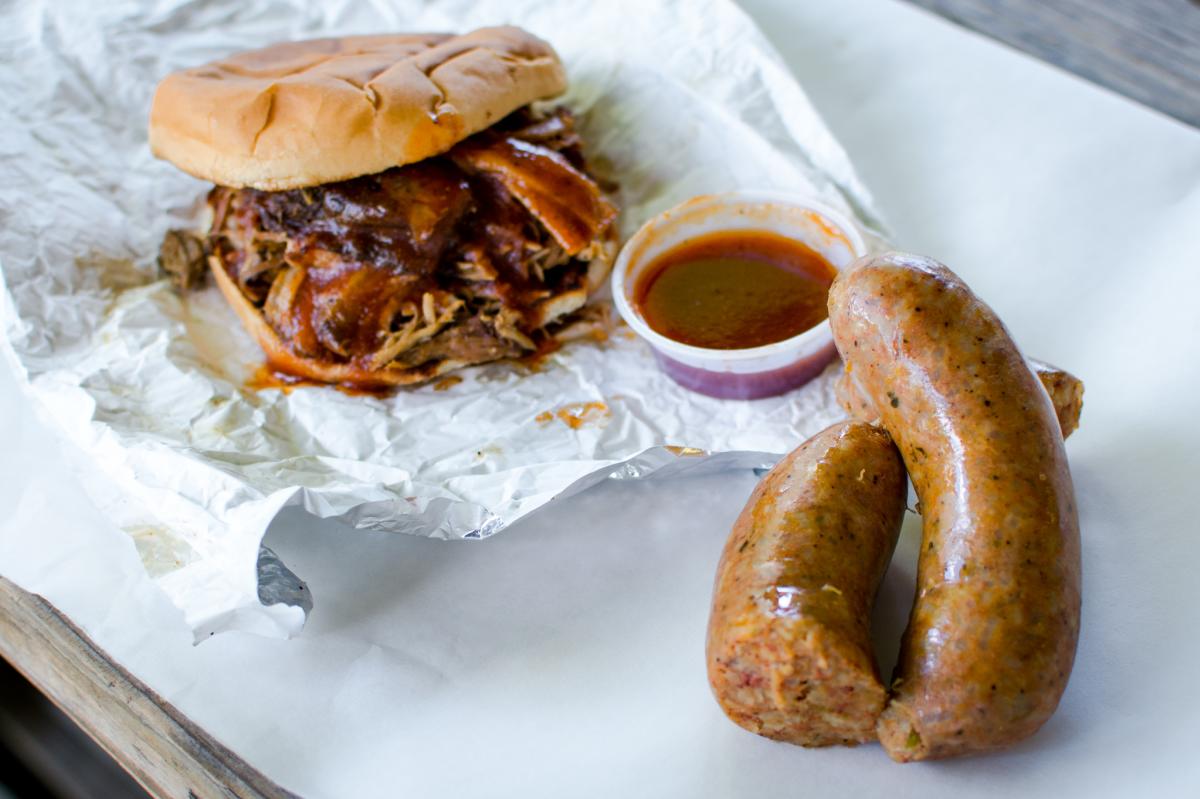 1111 St John St, Lafayette, LA 70501
(337) 269-8878
If you ever find yourself cruising down University Ave, roll your windows down once you get close to the St. John intersection. The smell of smoked meat wafting through the air is a magnet to Johnsons'. It's hard to keep driving once you get a whiff of the sweet, smoky aroma. Johnson's brisket is another top contender for best brisket in town but don't pass up the pulled pork or ribs. While smoked boudin doesn't technically count as BBQ, be sure to pick up a link as a snack.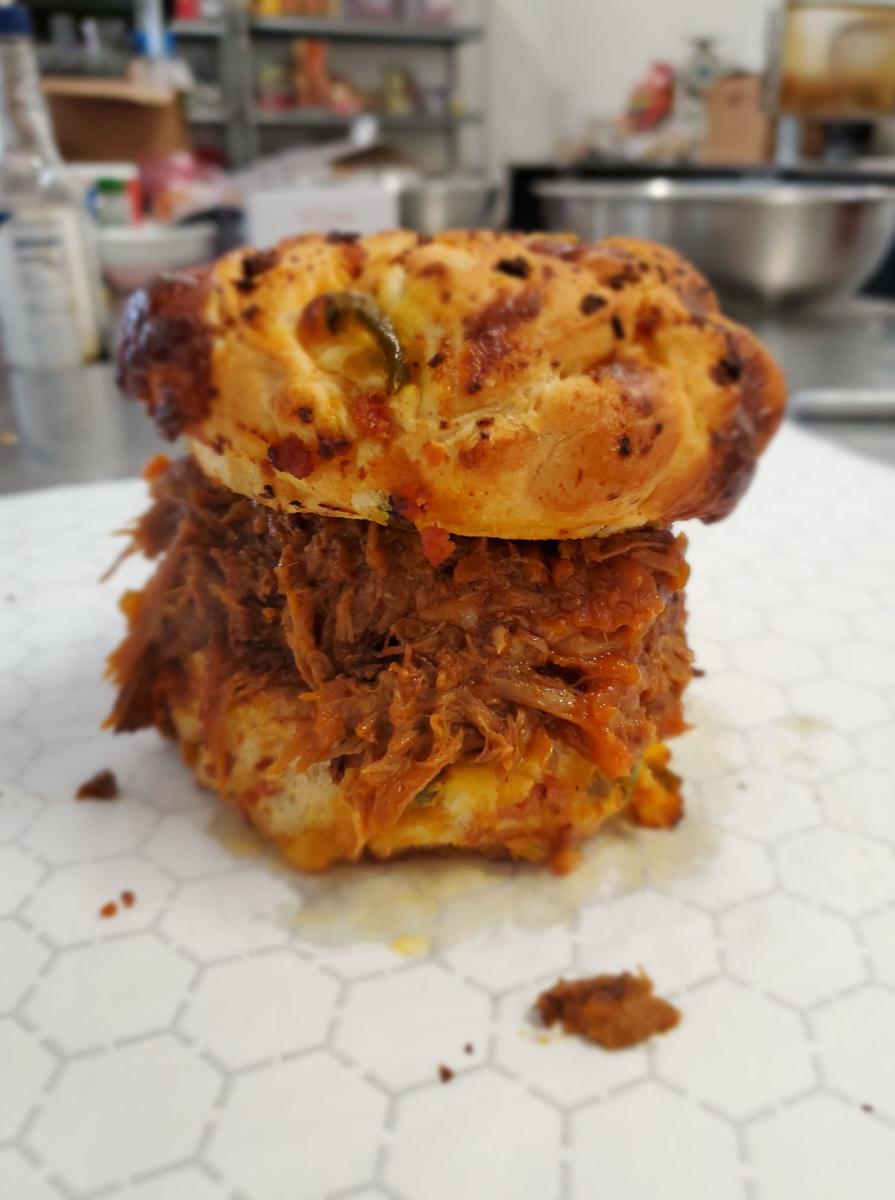 3211 Johnston Street, Lafayette, LA, United States, Louisiana
(337) 534-0480
If sauce is your thing, Bourque's has a house-made Boss Sauce in four flavors to drench your BBQ with ranch, honey mustard, original, and tartar. Their specialty is the jalapeno sausage cheese bread, so grab a loaf alongside your smoked sausage or turducken.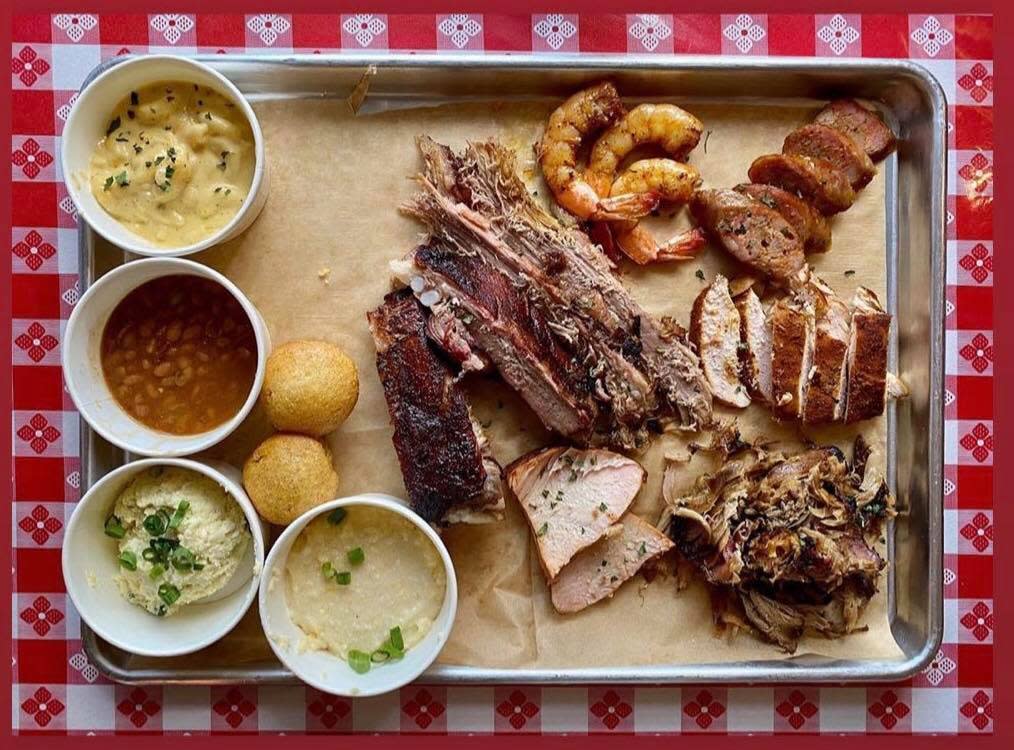 117 S College Rd, Lafayette, LA 70503
(337) 345-5950
If you're craving BBQ, this place smokes all their meats in-house, from brisket to pulled pork and down-home comfort food sides. Try the mac and cheese and wash it down with a smoked old-fashioned. Perfect for a lovely spring afternoon - they have plenty of dog-friendly outdoor seating.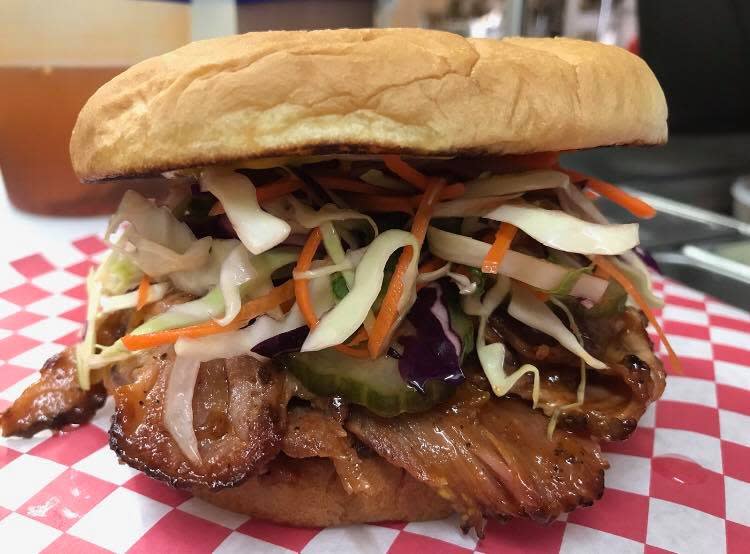 600 Lamar St Lafayette, LA 70501
(337) 534-4406
On weekdays, you can enjoy a traditional plate lunch at the Acadiana Superette featuring classics like rice and gravy. On Saturdays, the Superette does a cochon de lait or roasted pig. Choose between smoked house-made sausage, ribs, pulled pork, or boudin (or all of them). Grab a plate and take a seat on the newly renovated outdoor patio.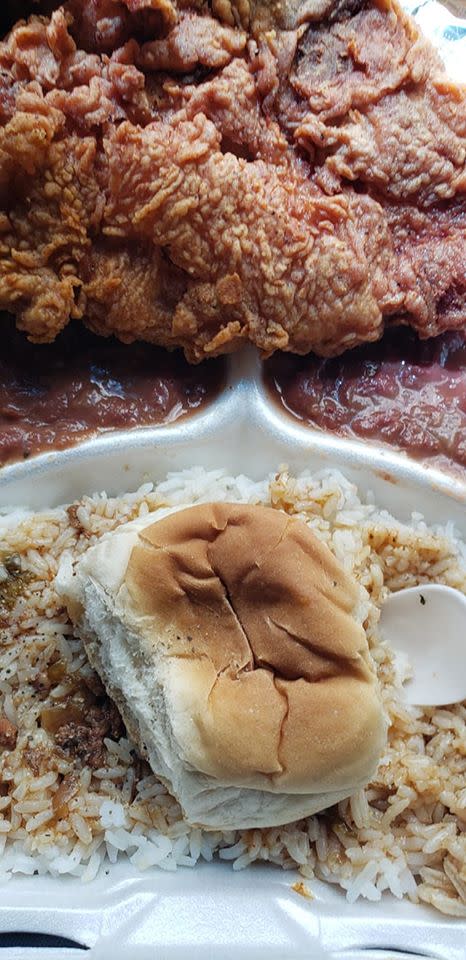 1224 NE Evangeline Thrwy
(337) 345-8079
On Sundays, Cafe Coachella focuses on BBQ plate lunches. Choose from pork steak, chicken, sausage, ribs, or turkey rolls. Don't expect anything less than delicious southern sides like potato salad, mac n cheese, baked beans, and yams.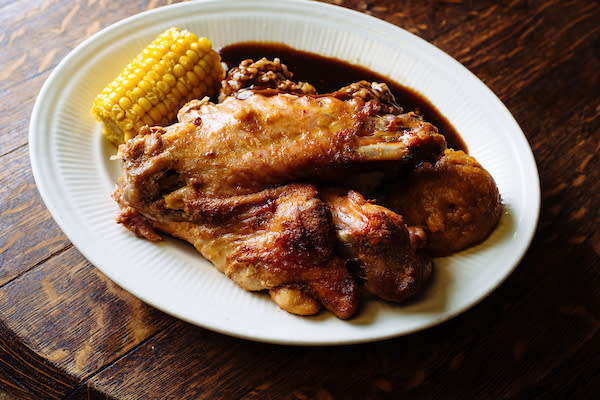 1904 W University Ave, Lafayette, LA 70506
(337) 593-8006
Soul food runs deep in this family's blood, and you can tell in the Sunday BBQ at Laura's 2. Try the smoked stuffed turkey wing, a BBQ turkey leg, or ribs with sides like rice dressing or baked beans. You will not leave disappointed or hungry.

7212 Johnston St Lafayette, LA 70503
(337) 984-3689
It's known among locals that when it comes to foods like boudin and cracklins, some of the best come from a convenience store. South-End Country Mart is no exception. The meat market/convenience store/ plate lunch stop also offers BBQ specials on Sundays starting at 10:30 am. Go early because they usually sell out by noon.