Lafayette is a hot spot for up-and-coming chefs and seasoned culinary professionals alike. With such a rich landscape for food lovers to thrive, the area is home to a plethora of various kitchen connoisseurs. Some have gone through professional training and schooling. Some have cut their teeth at the line and worked their way up. While others were raised in a family of restaurateurs and are carrying the torch. We're highlighting a few to learn about where they came from and how they ended up where they are today.
Chef Green is a West Monroe native but has lived in Lafayette for about six years and has worked his magic at the Acadiana Superette since March 2021. He graduated from the Louisiana Culinary Institute and started as a banquet chef at the Crown Plaza Hotel in Baton Rouge. He then moved to New Orleans to train and work at La Petite Grocery under Chef/Owner Justin Devillier. Green found his way to Lafayette with a few stints at an old-school meat market, restaurant sales, and running a regional chain. When he heard the Acadiana Superette was shifting concepts, he jumped at the opportunity.
Green admits his favorite item to prepare are the smoked and aged meats. "It's the building blocks of the other dishes. The brisket ends up in the plate lunches, and the sausage ends up in the sauces and gravies. Those flavors extend out into everything we serve," says Green. What is his favorite dish to make for his family at home when he's not cooking for others? "It would have to be a cheeseburger. You have everything you need: protein, carbs, vegetables, and cheese. It's comfort food for me; it's one of the things I try when I'm in a new place. It's the epitome of American food."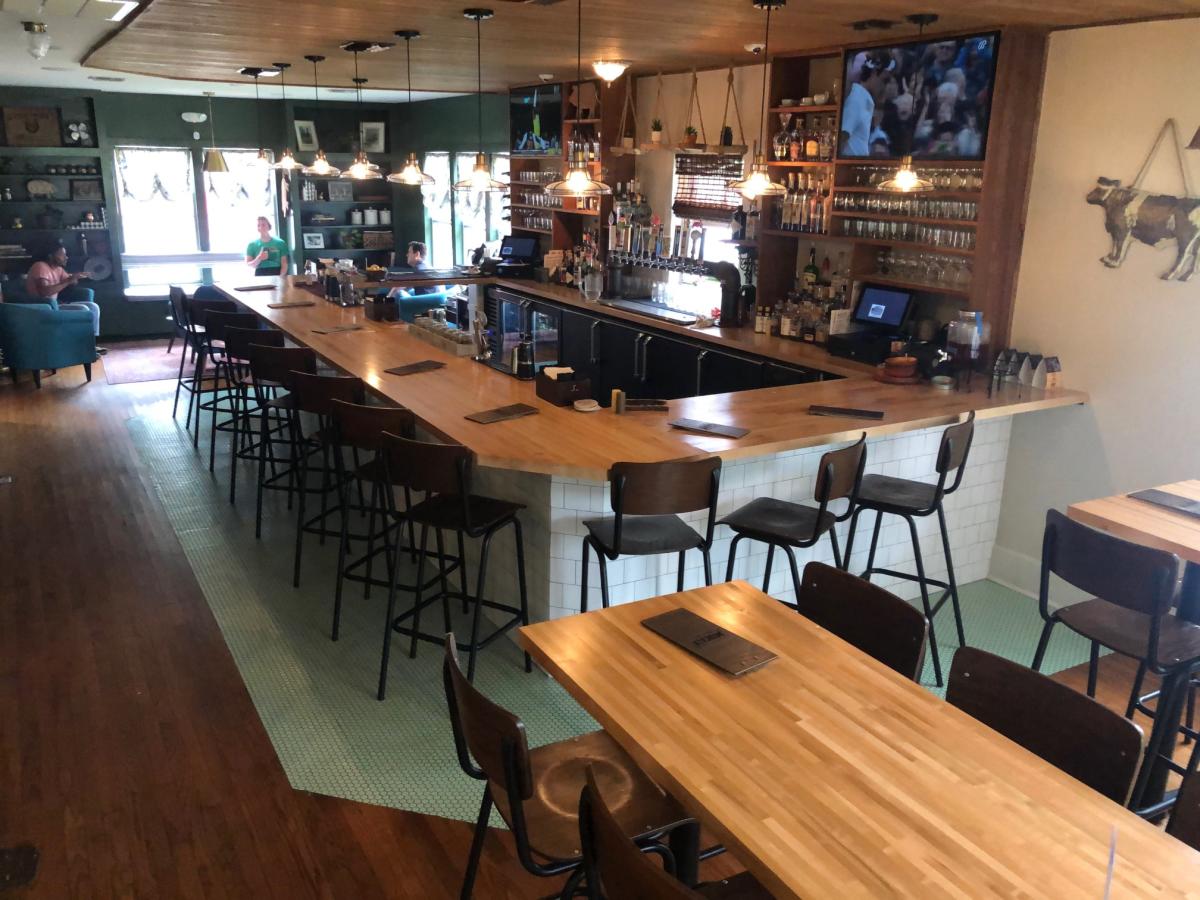 Chef Brian Smith was born and raised in Youngsville and has been with Midcity since September 2021, but his culinary journey started in the late 80s. A family duck hunting camp offered him an opportunity to make dishes for guests, where he began to get praise for his food. He then graduated from Louisiana Tech University's culinary program and trained under Charlie Goodson at Charlie G's. His resume includes over a decade at Prejean's, the Granite Cafe, developed the menu at River Oaks Event Center, and a few years at Lafayette's Restaurant.
Smith says the recipes and preparation for the smoked meats at Midcity are very close to perfect, so he hasn't felt the need to put his spin on things just yet. "My favorite item is the bacon burnt ends," he says. "The brisket and pulled pork are some of the best I've had. They're spot on." When at home, Smith likes to make sausage and tomato gravy, also known as a sausage sauce piquant to locals. "It's a dish we ate as kids. It means home to me."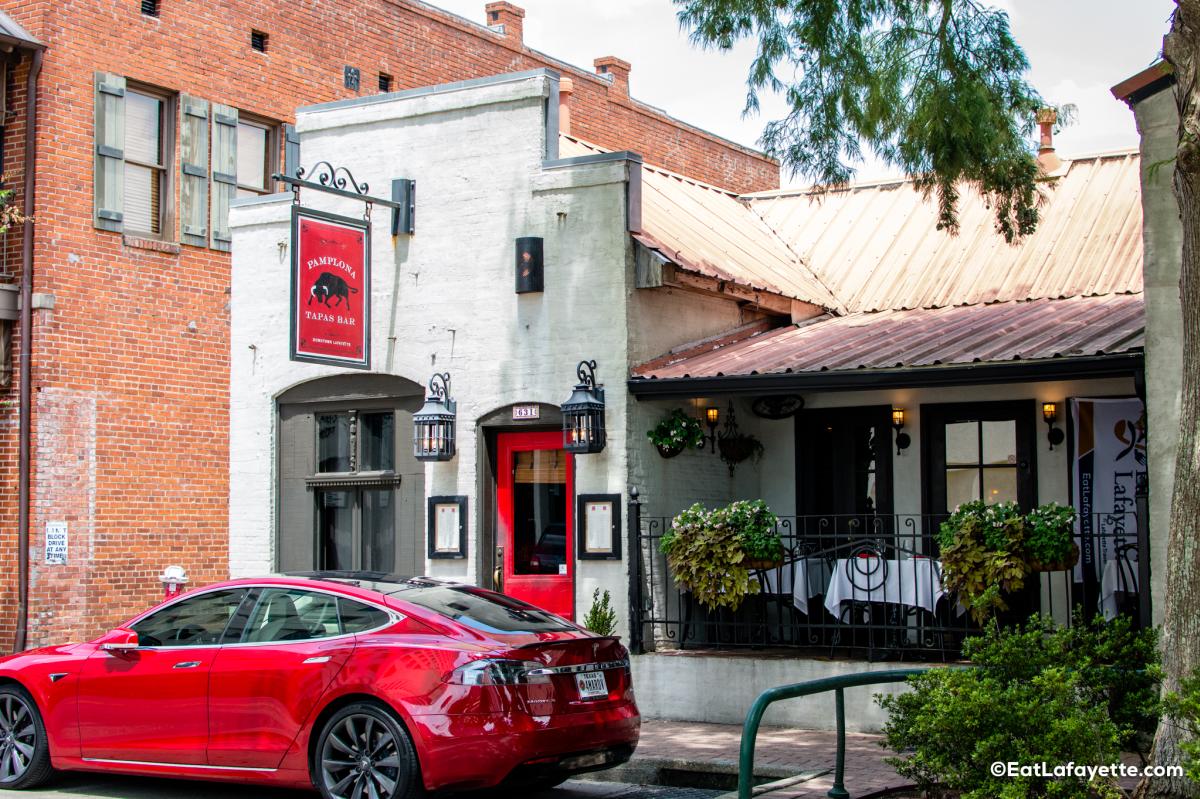 Burley was raised in Lafayette and started his culinary journey four years ago at Pamplona as a Jr. Cook under the training of Kris Allen. He's worked his way up the food chain over the years. He's the youngest chef in the spotlight, and his fresh talent is making waves.
He's been able to put his spin on a few dishes. The Basque cheesecake, for example, is his original recipe. "The aromas smell up the entire kitchen. It's so relaxing," says Burley. Their Basque Cheesecake features goat cheese, orange water, and grapefruit Campari whipped cream - wonderful aromas that mingle well together. His favorite dishes to make at home are Asian-inspired. "My parents didn't cook much when I was young, so for me to experience different types of cuisine, I had to eat at restaurants. Chinese take-out was my go-to. For me, that represents comfort food. There's a lot of nostalgia attached to that."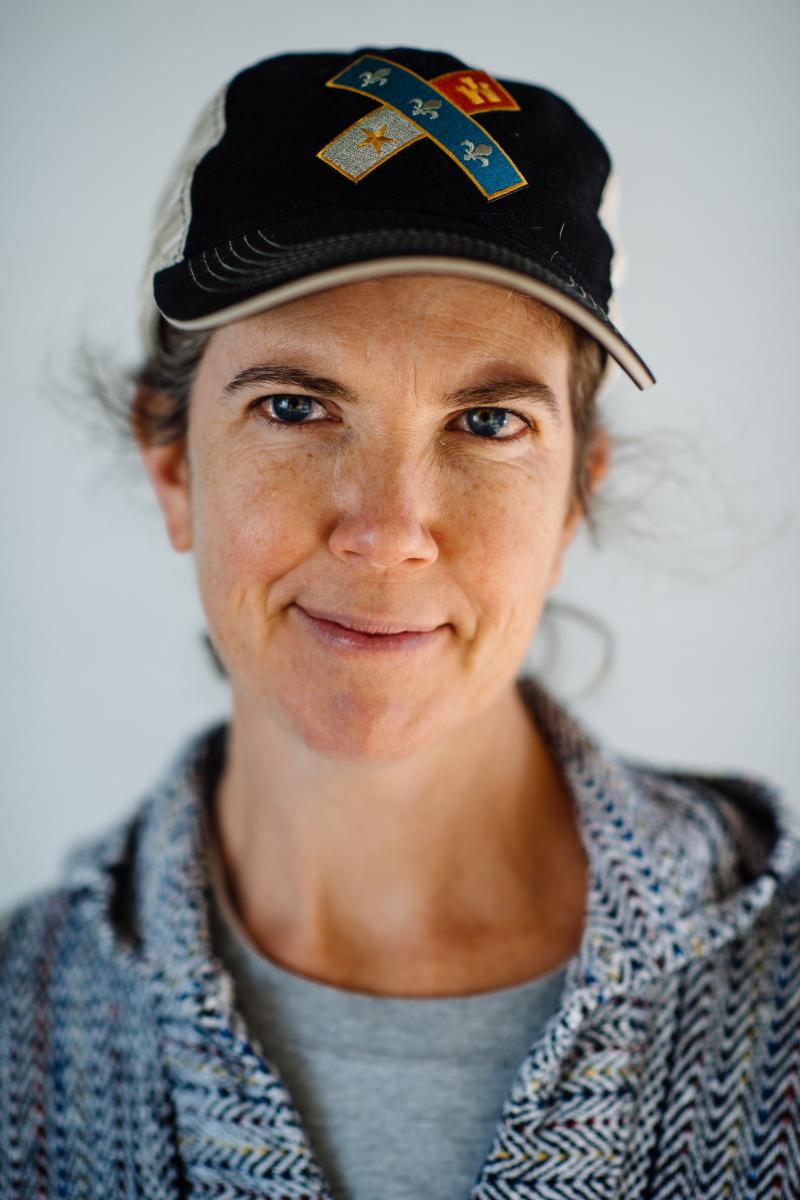 Wells was born and raised in Eunice, where her family's original Johnson's is located. They opened up the second location in Lafayette in 2008, and Wells has been running the kitchen ever since. She cut her teeth in the family grocery store by watching her mother prepare the family recipes. She then went to Catahoula's Restaurant in Grand Coteau and worked under Chef Danny Landry.
Since Wells has over a decade of running the kitchen for Johnson's, she's had an opportunity to contribute her style on a few dishes. "One would be the gumbo. My mom never used fresh sausage in her gumbo, and I think it makes a big difference. It's still her recipe, but I've made a few tweaks here and there." When she's not cooking up a pot of gumbo for hungry guests, she likes to prepare garlic stuffed pork roast for her family at home. "Everyone likes it. There's never a time when someone doesn't want to eat pork roast. The family memories are there. It's comfort food."