Oftentimes it can be difficult when visiting an area to find things to do on a Monday. It's one of our more popular questions at the beginning of each week in our Visitor's Center. In spite of what you may believe there are plenty of things to do, places to eat as well as shop throughout Lafayette. We compiled a brief list to help guide you on your Monday Adventure. Don't see one of your favorite places to visit on a Monday? Send us an email and we'll be sure to add them to the list!
Attractions Open on Mondays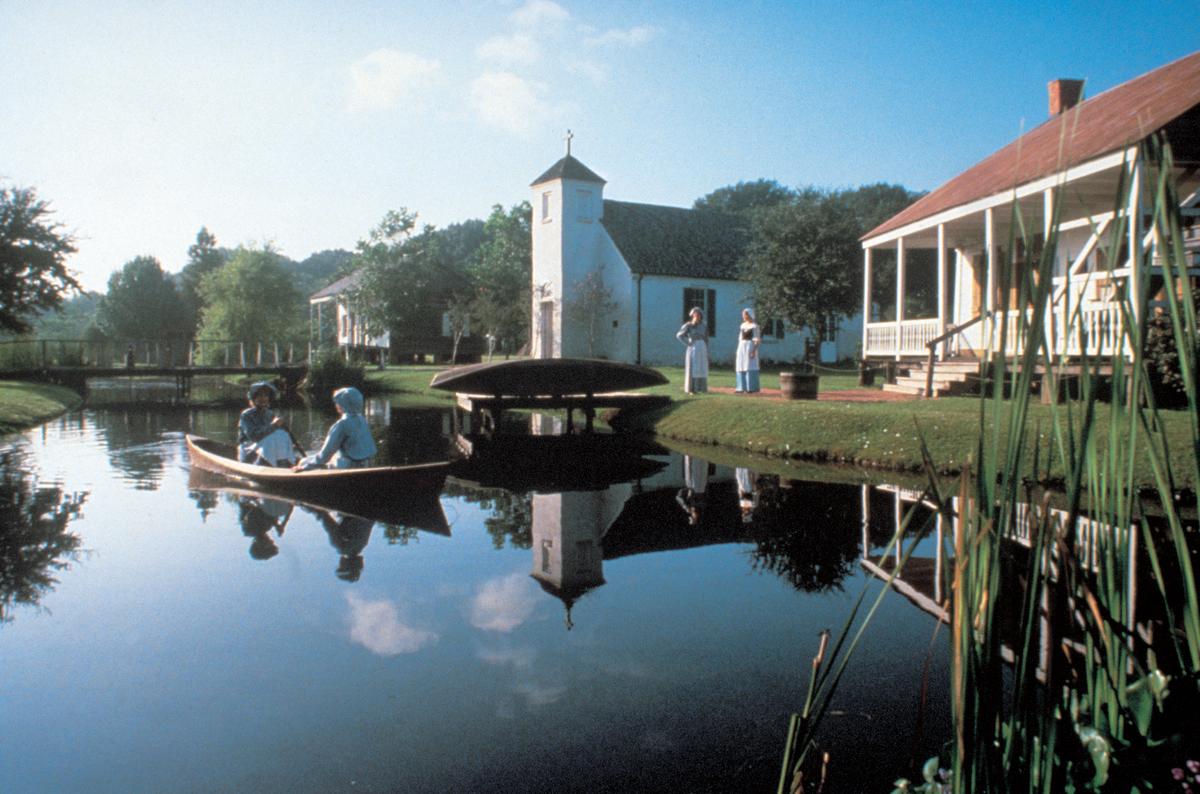 Mon-Sun 10am- 4pm
200 Greenleaf Dr. Lafayette, LA 70506
(337) 981-2364
Acadian Village is the perfect Monday stop whether you're traveling solo or with the family. Take a step back in time while walking through the restored authentic Cajun village and learn about the Acadians and how life was in the 19th century. Be sure to check out the gift shop on site that has local art as well as plenty of souvenirs for friends and family.
Museum and Factory Tour: 9am to 4pm ($5.50); Restaurant 1868: 9am-3pm; Jungle Gardens & Bird City: 9am to 5pm ($8)
Avery Island, Louisiana 70513
(800) 634-9599
If you know and love TABASCO products, Avery Island is a must-see! See where and how the famous pepper sauce is made during the factory tour and learn the history of the Mclhenney family while looking around the museum. After the tour and museum, taste some Cajun food with Tabasco flair in restaurant 1868, walk around the Country Store to pick up a few souvenirs and visit the Jungle Gardens & Bird City, a wildlife preserve on the island.
Mon-Sun 9am-4pm
5505 Rip Van Winkle Rd., New Iberia, LA 70560
(337) 359-8525
Located on Jefferson Island, the semitropical gardens along Lake Peigneur are a picturesque place to spend the day. Take a tour of the Joseph Jefferson Mansion and the Rip Van Winkle Gardens to learn more about the history of the island. Rip's Rookery is located on the grounds and is home to 12 species of exotic birds. When you're done touring, stop in Café Jefferson for a fantastic meal with an amazing view!
Mon-Wed 2pm-8pm; Thurs-Fri 12pm-8pm; Sat 11am-7pm
229 Jared Dr., Broussard, LA 70518
(337) 330-8602
While you're visiting Lafayette it's important to not only see the parish, but taste it, too! Visit Parish Brewing Co. in Broussard to get a tour of the brewery, taste some local beers and pick up a growler to bring back to wherever you call home. Be sure to visit their website for special events like trivia and new beer releases.
Mon-Sat 10am-4pm
317 E Main St., New Iberia, LA 70560
(337) 369-6446
Take a walk through the historic Shadows on the Teche, a classic revival-style home built in 1834, located on Main Street in New Iberia. Let tour guides take you through the home that was built for sugar planter David Weeks that is now a breathtaking view of what life was like in the 1800s. Tours start every 15 minutes and include a video before the tour and a 35-45 minute walk through the home and the gardens surrounding the historical site.
Cajun Food Tours
Mon, Tues, Thur, Fri, Sat 10am & 2:30pm
Pick up locations vary depending on group
(337) 230-6169
Here in Lafayette, everything is centered around food! There are so many amazing restaurants in the area that it can be almost overwhelming to try to pick just one. If you're here for a visit and want to taste as much food in as little amount of time, and also get a Lafayette history lesson, jump on the bus! Cajun Food Tours will take you to six local Lafayette restaurants where you can try Cajun food and drinks.
Mon-Sun Tours: 9am,10:30am,11:30am,1pm, 3pm, 5pm
1151 Rookery Rd., Breaux Bridge, LA 70517
(337) 230-4068
Experience Lake Martin from a different perspective! Call ahead and schedule a guided swamp tour and get to see all the wildlife of Lake Martin up close and personal. Rent a kayak by the hour and paddle through the picturesque waters of Lake Martin. If you're looking for an outdoor adventure, Lake Martin is the place to go!
Mon-Sun 9am-5pm
5601 Hwy 90 E., Broussard, LA 70518
(337) 837-4325
Zoosiana is the perfect place for animal-lovers of any age! Zoosiana features exotic wildlife in a free-range savanna habitat, a train ride, animal shows and an awesome safari playground. See over 750 animals from more than 130 species at Zoosiana.
Museum & Gift Shop: Mon-Thurs 9am–Noon & 1pm–4pm, Fri 9am- Noon
515 Cathedral St., Lafayette, LA  70501
(337) 232-1322
Take a tour of the Cathedral and the areas around the campus with their app (available in English, French and Spanish). The Cathedral museum displays memorabilia of the early bishops of the diocese and pastors of the Cathedral, historical documents, liturgical vestments, and vessels of the pre-Vatican II era.
413 Coolidge St., Lafayette, LA, 70501
(337) 781-9416
TRAIL (Transportation Recreation Alternatives In Louisiana) offers a bike rental program for anyone and everyone. Rent a bike for the week, for a day or even by the hour and ride around the trails in Lafayette or the downtown area. To find out pricing and to schedule your bike rental click here. TRAIL also has information and maps of all the trails around the area!
Pack & Paddle
Mon-Sat 10am-6pm
601 E. Pinhook Rd., Lafayette, LA 70501
(337) 232-5854
Pack and Paddle offers kayak and canoe rentals to explore Lafayette and the surrounding areas by water. Stop by their store or visit their website to learn more about renting, and don't forget to research and ask about the best waterways to explore!
Restaurants Open on Monday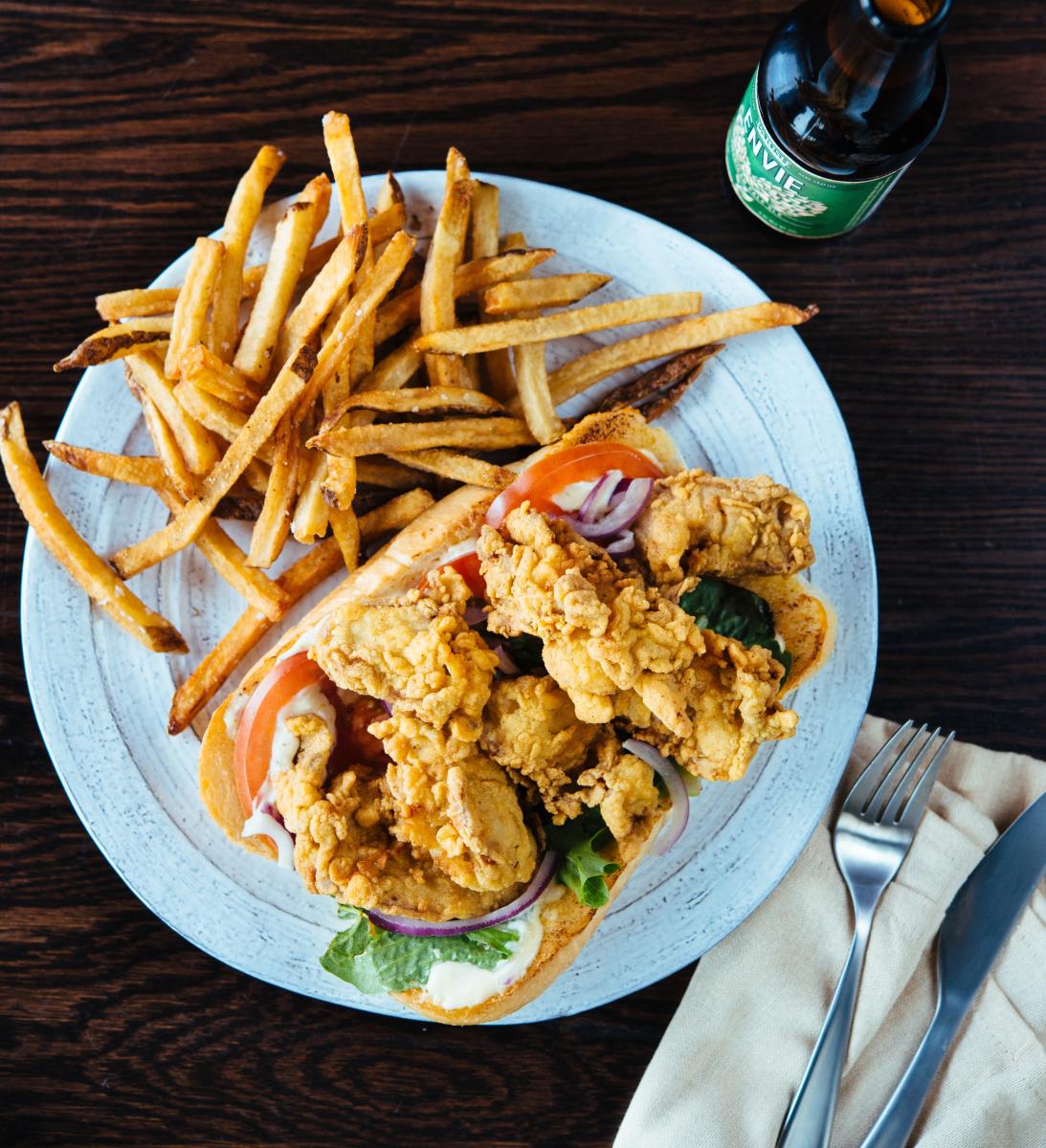 Image courtesy of Denny Culbert
Blue Dog Café (Live Music Every Night)
Mon-Thurs 11am-2pm/5pm-9pm; Fri 11am-2pm/5pm-10pm; Sat 5pm-10pm; Sunday Brunch: 10:30am-2pm
1211 West Pinhook Rd., Lafayette, Louisiana 70503
(337) 237-0005
Mon-Thur & Sun11am-9:30pm; Fri-Sat 11am-10pm
1312 Verot School Rd., Lafayette, LA 70508
(337) 706-8850
Mon-Fri 8am-10pm; Sat 9am-7pm
202 W. St. Mary Blvd., Lafayette, LA 70506
(337) 235-8165
Pop's Poboys
Mon-Wed 10:30am-2pm; Thurs-Sat 10:30am-9pm
740 Jefferson St., Lafayette, LA 70501
(337) 534-0621
Mon-Fri 7am-2pm; Sat-Sun 9am-2pm
214 E Vermilion St., Lafayette, LA 70501
(337) 233-9449
Mon-Fri 7:30am-10pm; Sat-Sun 10am-10pm
1103 Jefferson St., Lafayette, LA 70501
(337) 235-9291
Cafe Vermilionville
Mon-Fri 11am–2pm, 5:30–9pm; Sat 5:30-9pm
1304 W Pinhook Rd, Lafayette, LA 70503
(337) 237-0100
Mon-Fri 11:30am–2pm, 5:30–10pm
3809 Ambassador Caffery Pkwy, Lafayette, LA 70503
(337) 981-0108
Mon-Sat 6:30am-10pm; Sun 6:30am-3pm
1412 S College Rd, Lafayette, LA 70503
(337) 235-5683
Indulge Desserts
Mon-Fri 12-10pm; Sat 10am-10pm
1921 Kaliste Saloom Rd #111, Lafayette, LA 70508
(337) 534-8700
Local Shops Open on Monday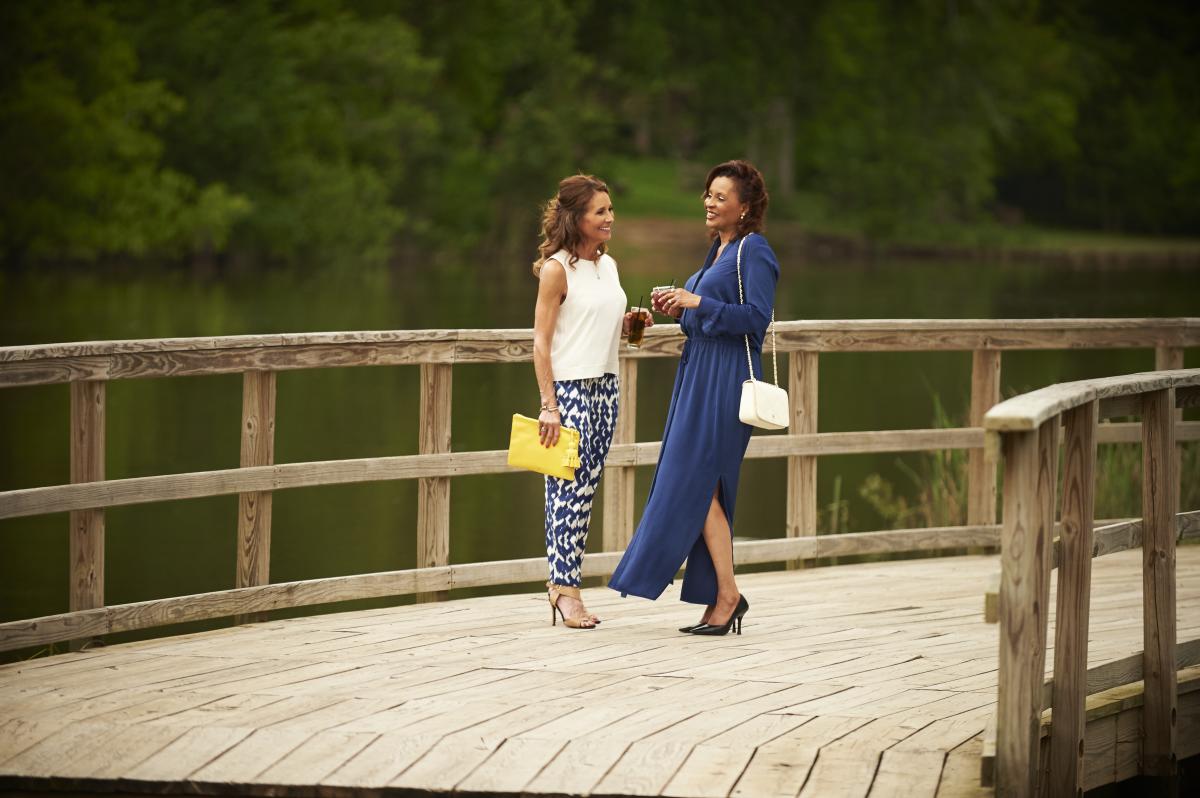 Image courtesy of Jamie Orillion
Mon-Fri 10am-6pm; Sat 11am-4pm
310 Jefferson St, Lafayette, LA 70501
(337) 534-8614
Mon-Fri 10am-6pm
501 Jefferson Street Lafayette, Louisiana 70501
(337) 534-4864
Genterie Supply Co.
Mon 10am-6pm; Tues-Sat 10am-7pm; Sun 10am-3pm
408 Jefferson St, Lafayette, LA 70501
(337) 401-3833
Mon-Sat 10am-7pm; Sun 12-6pm
3520 Ambassador Caffery Pkwy, Lafayette, LA 70503
(337) 988-1193
Pieces of Eight
Mon-Fri 9:30am-5:30pm
902 Coolidge Blvd, Lafayette, LA 70503
(337) 232-8827
Various hours
2851 Johnston St, Lafayette, LA 70503
(337) 235-2003