There's a handsome sign arching over Jefferson Street welcoming those passing under it to Downtown Lafayette, and to the right just after entering that gateway is the home of one of Lafayette's up and coming brands. Rêve Coffee Roasters is there on the corner of Jefferson and Cypress, and offers downtowners much more than just a good cup. It's a lively coffee shop with a unique aspect: the beans are roasted on site, and you can smell the difference before you walk in the door.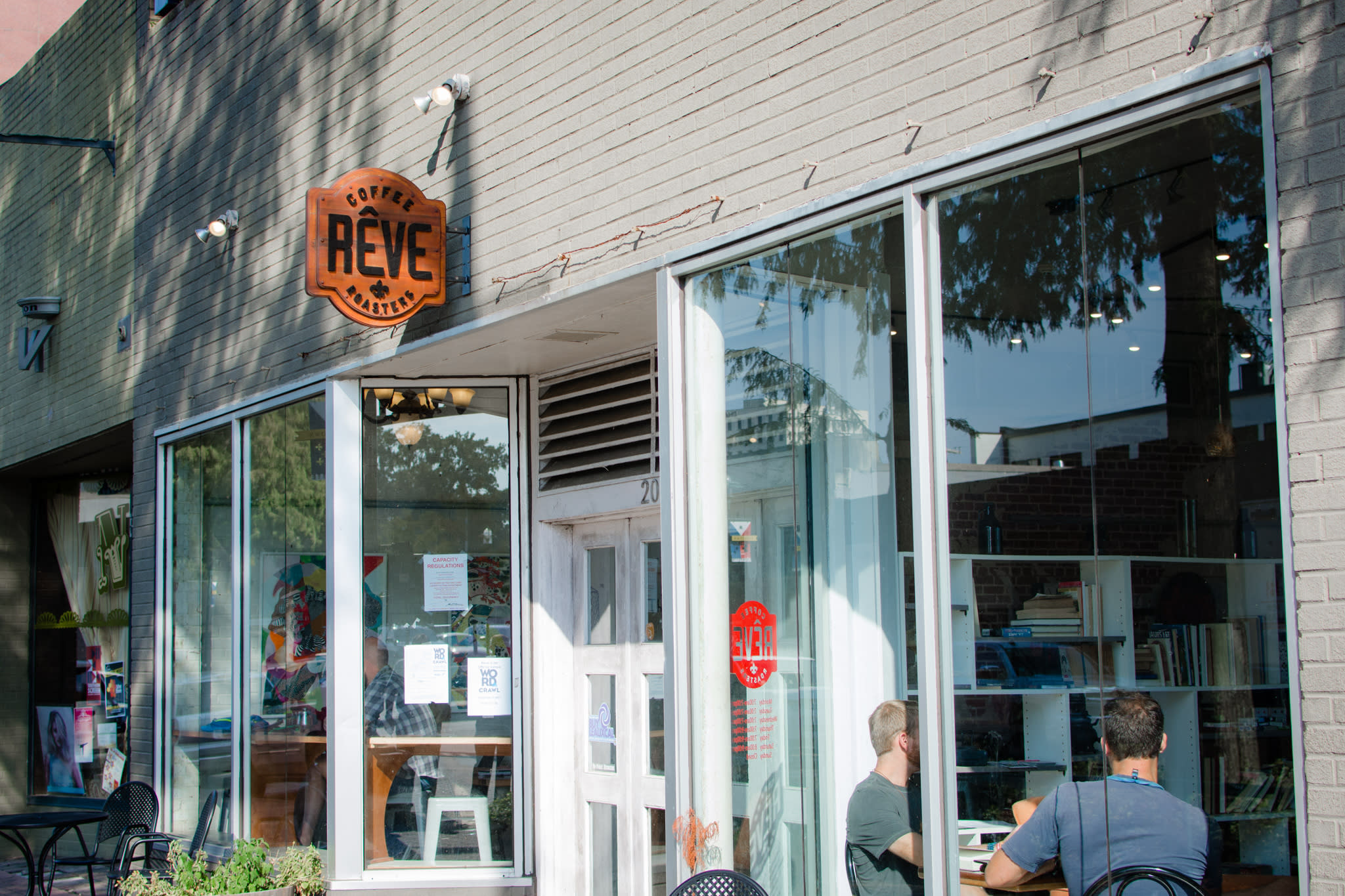 Owner Nathanael Johnson is not new to the coffee roasting business. He previously roasted beans in a small shop on Pinhook road before taking over their current space, but the odyssey began before Nathanael ever moved to Lafayette.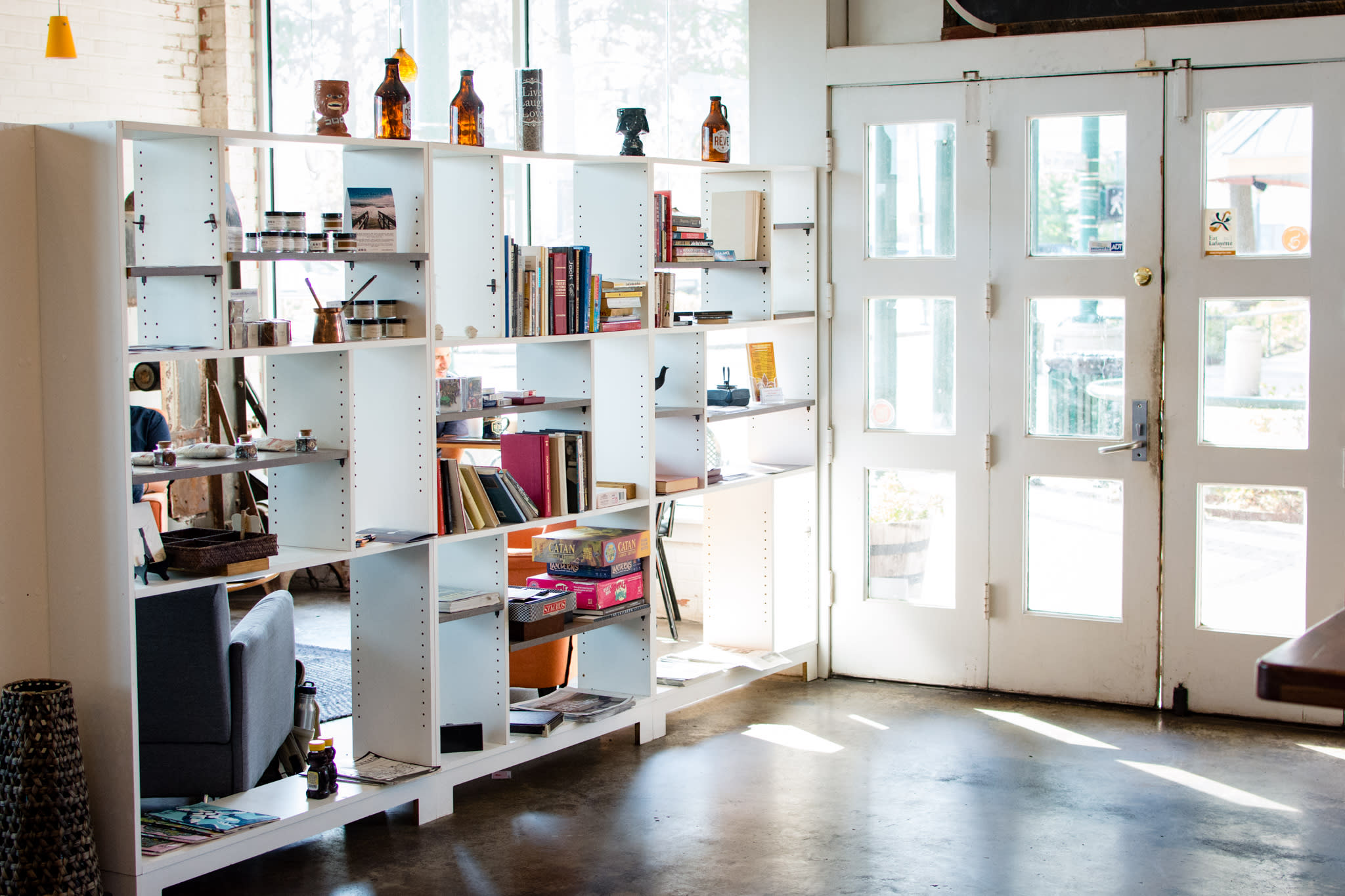 He was born and raised in Eunice, LA. Growing up there, he played music among other teenage pursuits, but he knew from the age of 16 that he wanted to own a cafe. At the age of 21, Nathanael opened Cafe Mosaic in Eunice and he was all in. He describes 18-hour days with short periods of sleep taken in the back of the store before the next day's work began. He says he caught the entrepreneur bug and that when you do so, "You have to dive in."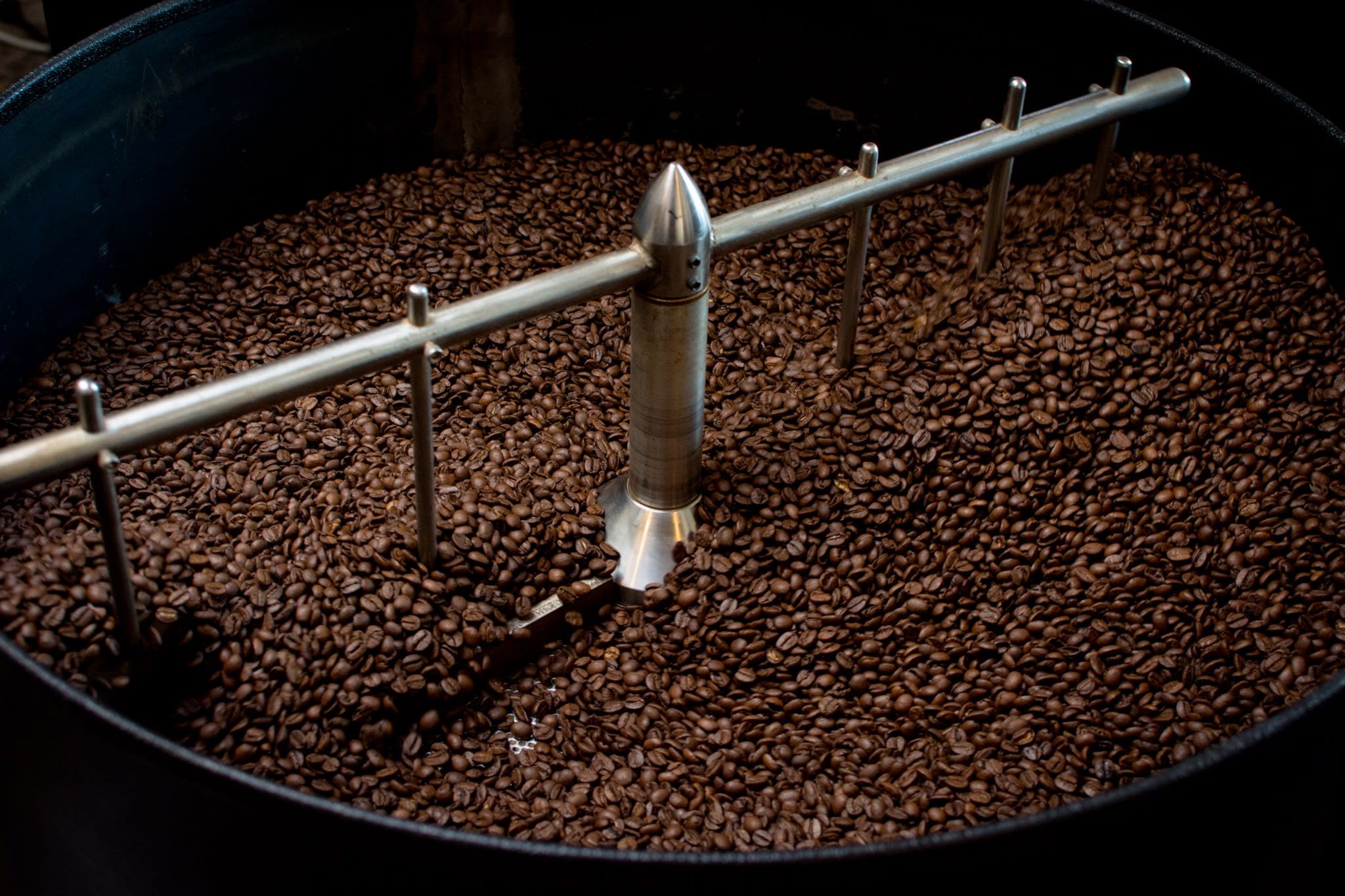 And dive in he did. He tells of a vendor that made a call one day to see if Nathanael wanted to source some of her home-roasted beans for his cafe. He tried some but chose a different path. He decided as he tells it, "If she can roast coffee, I can roast coffee.", and he set out to become a cafe owner that sold his own roasts.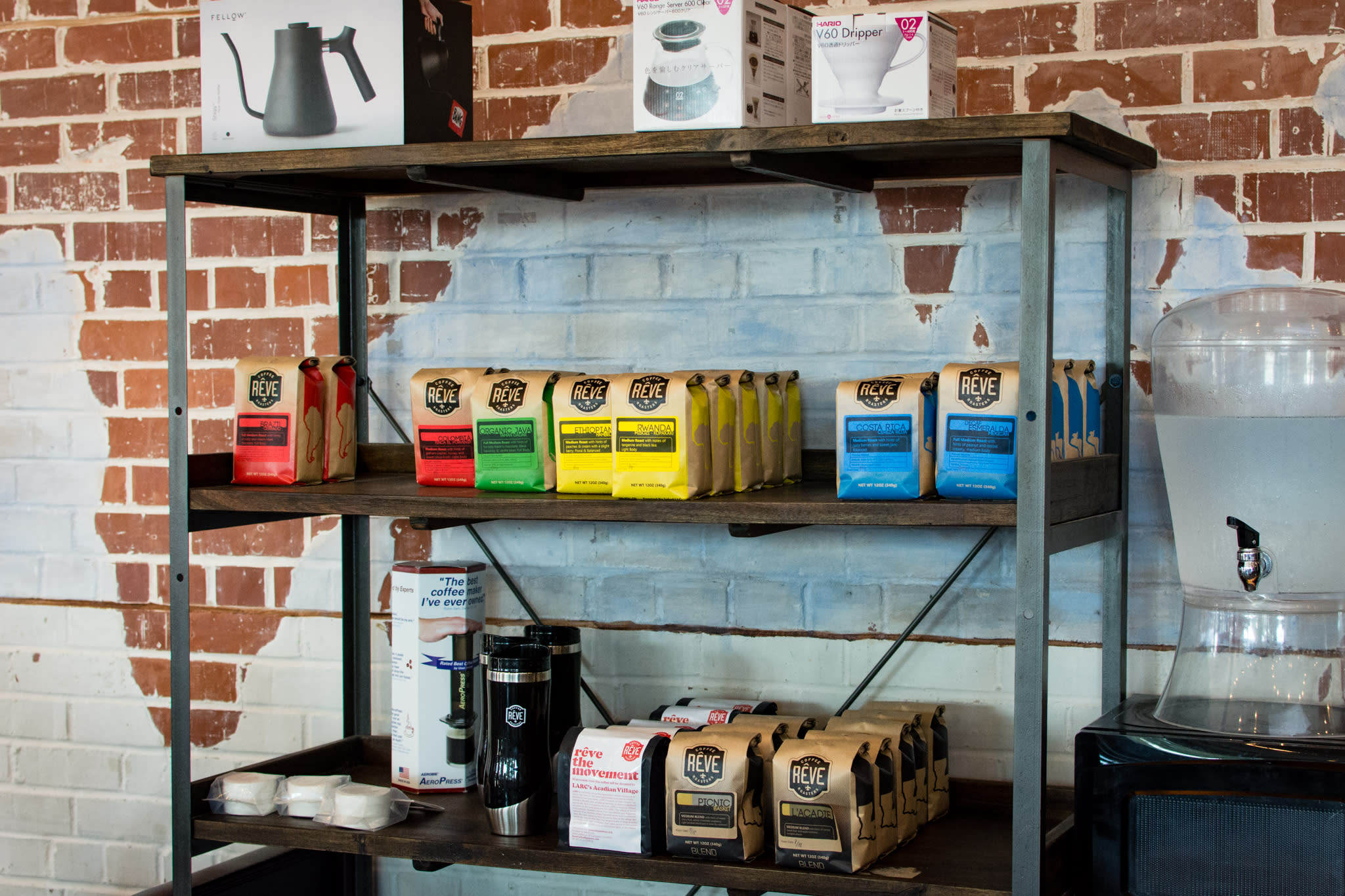 Nathanael describes trying the first cup of coffee from beans that he roasted himself. He says, "It was something I never felt before in my entire life." He says it was at the same time a tremendous success, but also a daunting challenge. He knew that to be a successful roaster, you have to be good at it, really good. "People are wanting an experience" from their coffee says Nathanael. They want something to draw them out of their daily routine that they can stop and enjoy; a small satisfaction.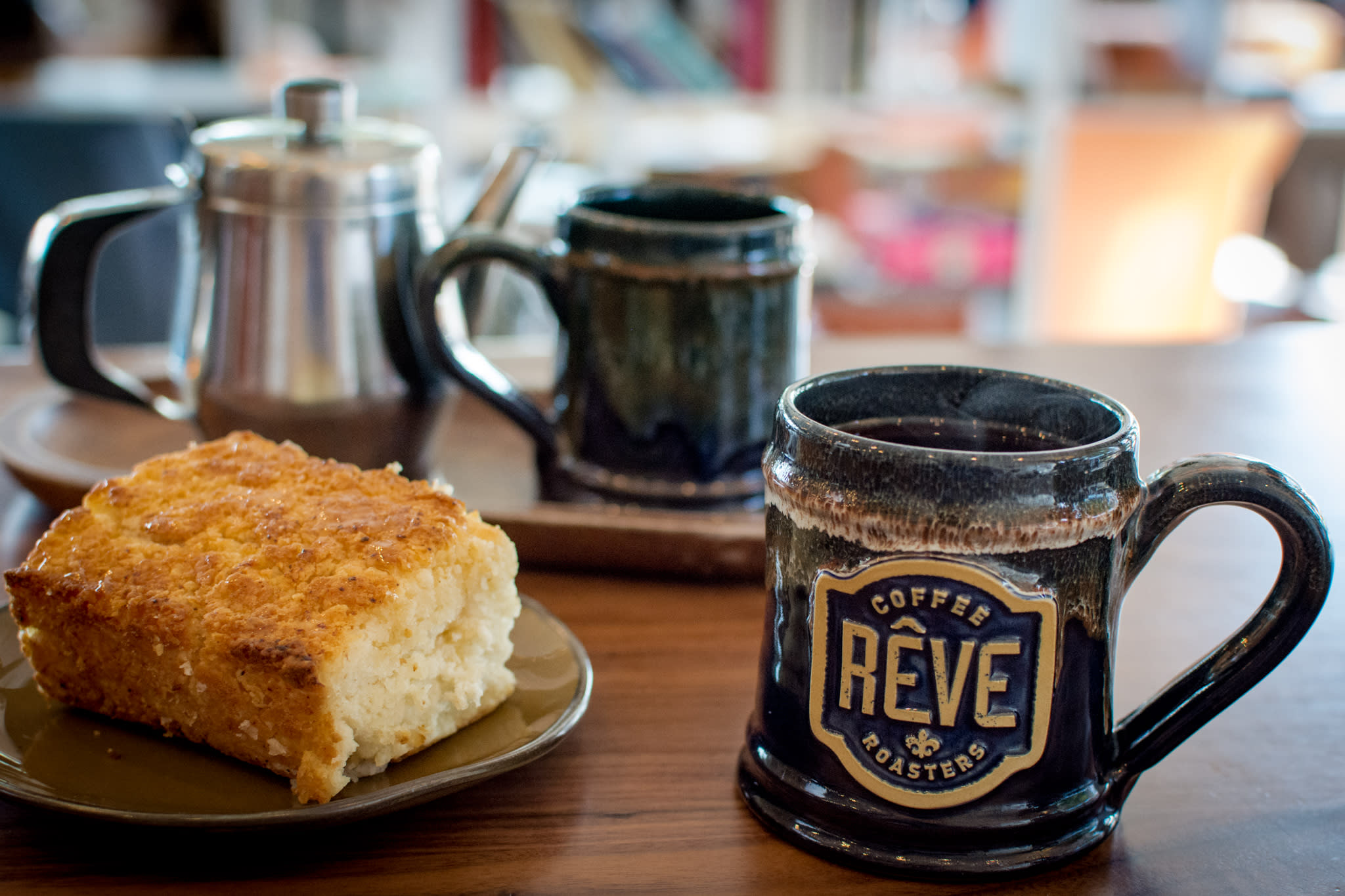 With the store on Jefferson Street, Nathanael set out to build a business model around providing that experience. He chose branding that was simple and clean, with the aesthetic connoting the hand-crafted appeal of his trade. He created a space that encouraged guests to interact with each other, allowing them to share some of themselves and enhancing their cup-of-coffee experience. Recognizing that the guest will visually and mentally consume the product before it ever reaches their hands, he says, "The ambiance has to speak for you."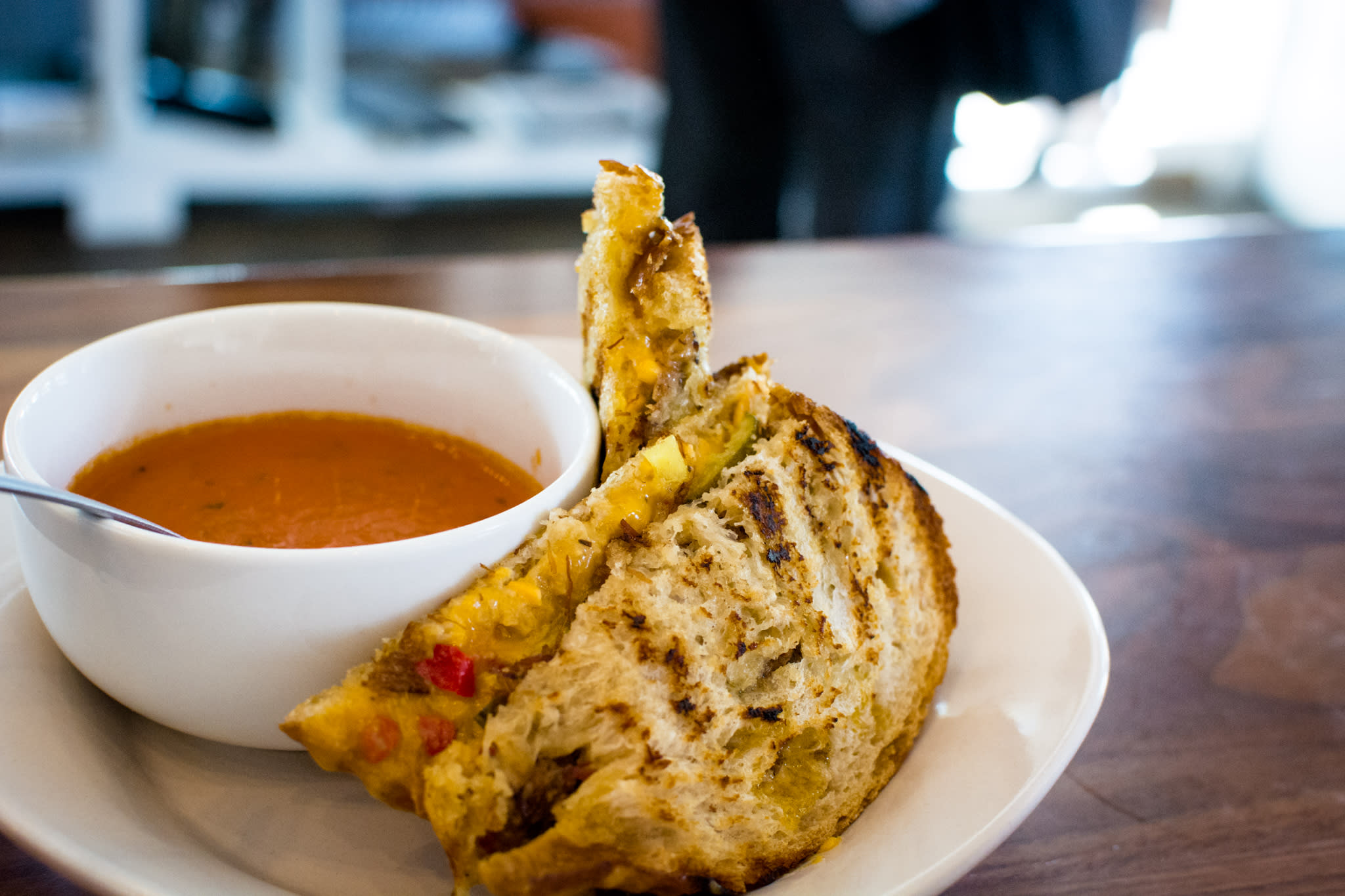 Nathanael also forged a creative and focused food program, utilizing fresh, local ingredients and peppering the menu with unique items guests won't find elsewhere. He notes, "Because we roast in house, we wanted the food to be made in house."There are breakfast sandwiches, oatmeal, gluten-free veggie pitas, comfort foods like soups, and a grilled pimiento cheese sandwich with bacon jam. Overall the menu is lean, focused, and rotates often to reflect seasonality and to keep things fresh. Rêve is a great destination on the second Saturday of the month for downtown Lafayette's beloved ArtWalk, and also hosts semi-regular events such as the LattéArt Throwdown, an opportunity for baristas to compete with each other to see who can make the most beautiful poured creations.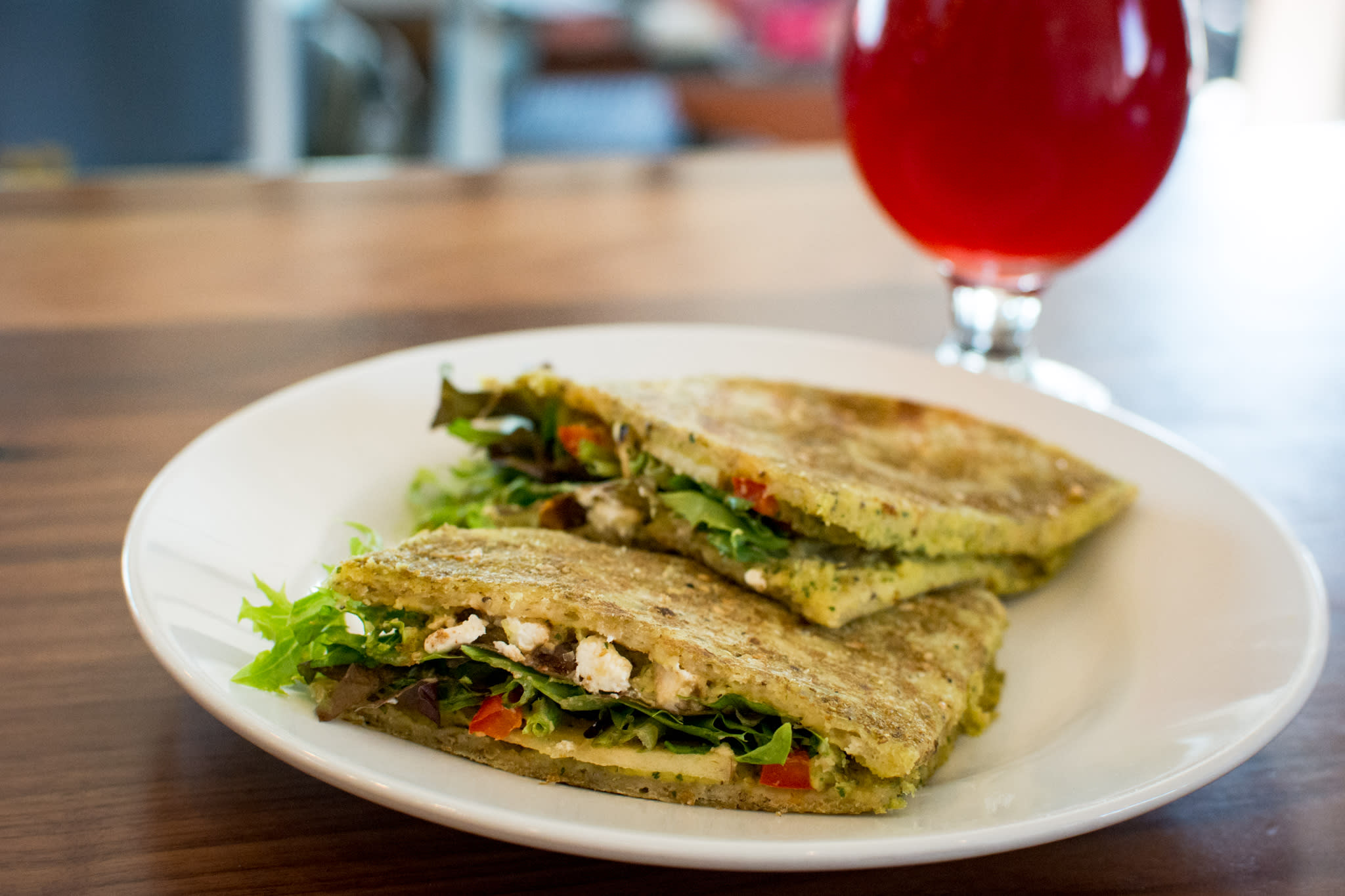 Rêve has expanded its brand even further with the purchase of Rêve Coffee Lab in River Ranch. Beyond the in-store experience, Nathanael provides his guests, there is a larger part of his business model. As a cafe owner, roasting coffee beans not only makes you your own supplier, it also affords you the opportunity to wholesale them to other cafes. This is an integral part of Nathanael's business, and he relishes the opportunity to partner with other coffee shop owners and helps them grow their companies.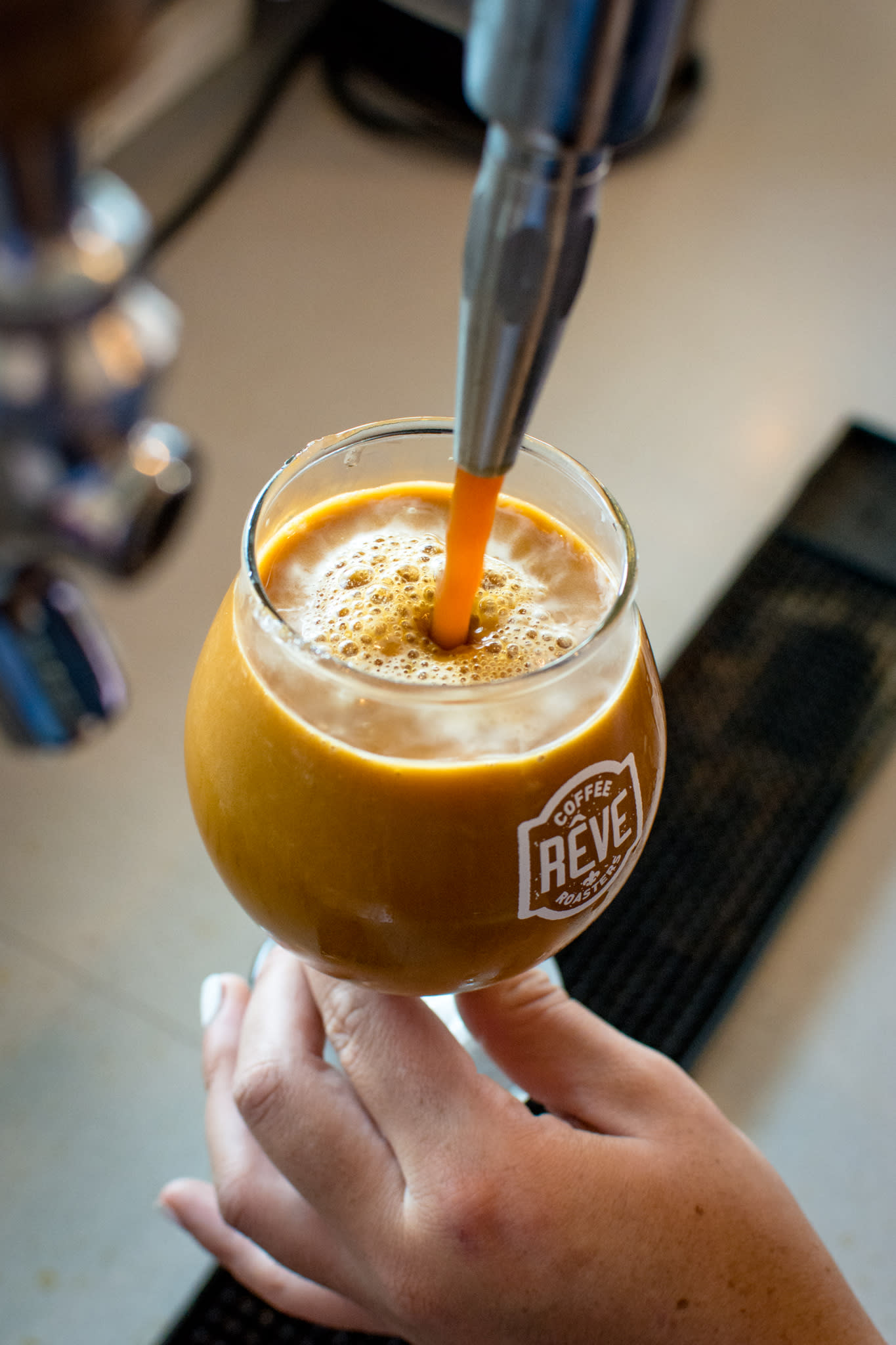 Rêve sources beans imported from all over the coffee-growing world highlighting the unique characteristics of each region, and along with head roaster, Chris Pickle has even developed an exclusive import relationship directly with one farmer, helping to make people on the top tier of the supply chain more successful as well as those at the retail level. Nathanael set out from the beginning to become more than just a cafe owner, and says, "Roasting allows you to see the whole process."