Libations. Spirits. Cocktails. Drinks. Aperitif. Whatever you call it, liquid concoctions of booze, fruit, herbs, and other flavors can elevate any outing. Bartenders and mixologists are becoming more playful and adventurous on their bar menus. There's something for everyone, from old-school classics to trendy new flavor profiles. With mocktails becoming more popular, there are even options for the sober curious.
Midnight Mist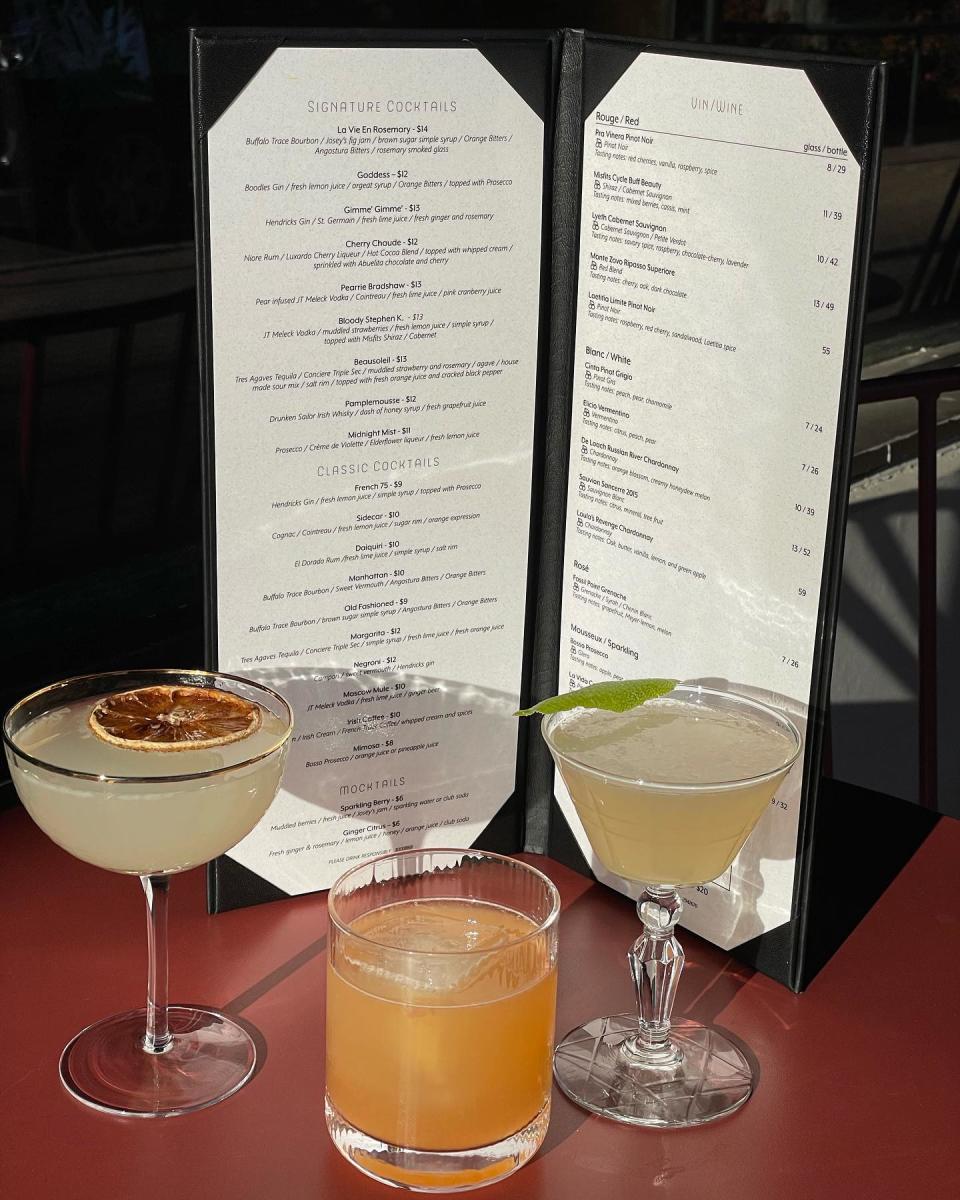 Many of the cocktails at the quiet, adjacent Whisper Room next to Beausoleil Books are named after literature references. Book nerds unite! The Midnight Mist is a beautiful floral mix of prosecco, elderflower liqueur, Créme de Violette, and lemon juice. Wear your petticoat and parasol for the full effect.
Orange Blossom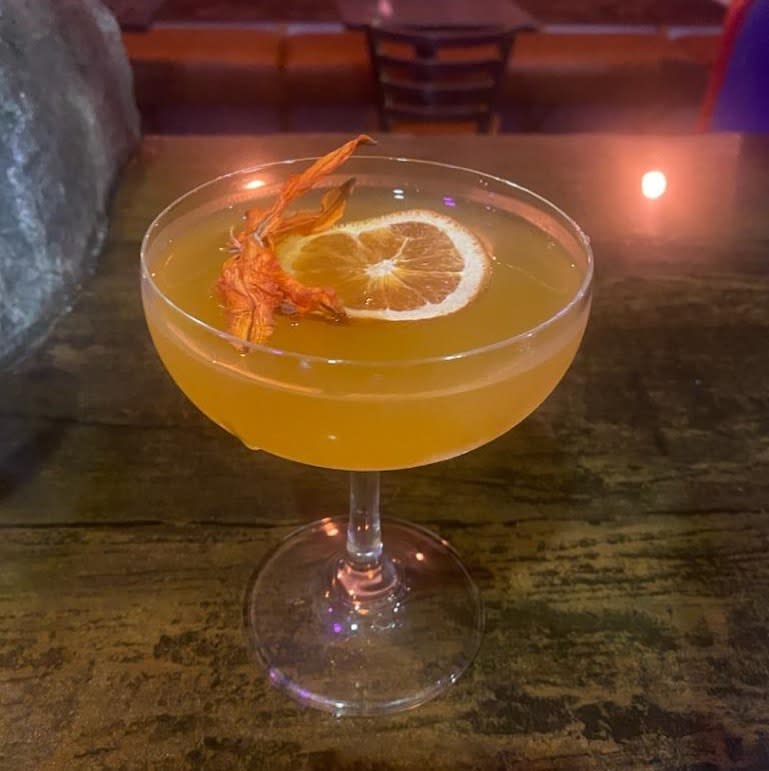 Walking into G Tavern is like stepping back in time on a gloomy fall day. The decor is warm and rich, with speakeasy vibes that nod to the old jazz clubs in New Orleans. The Orange Blossom can be the best accompaniment for a humid, late summer/ early fall afternoon. The base is light with gin and sweet vermouth but layered with an orange honey finish and garnished with dried orange and flower.
Lago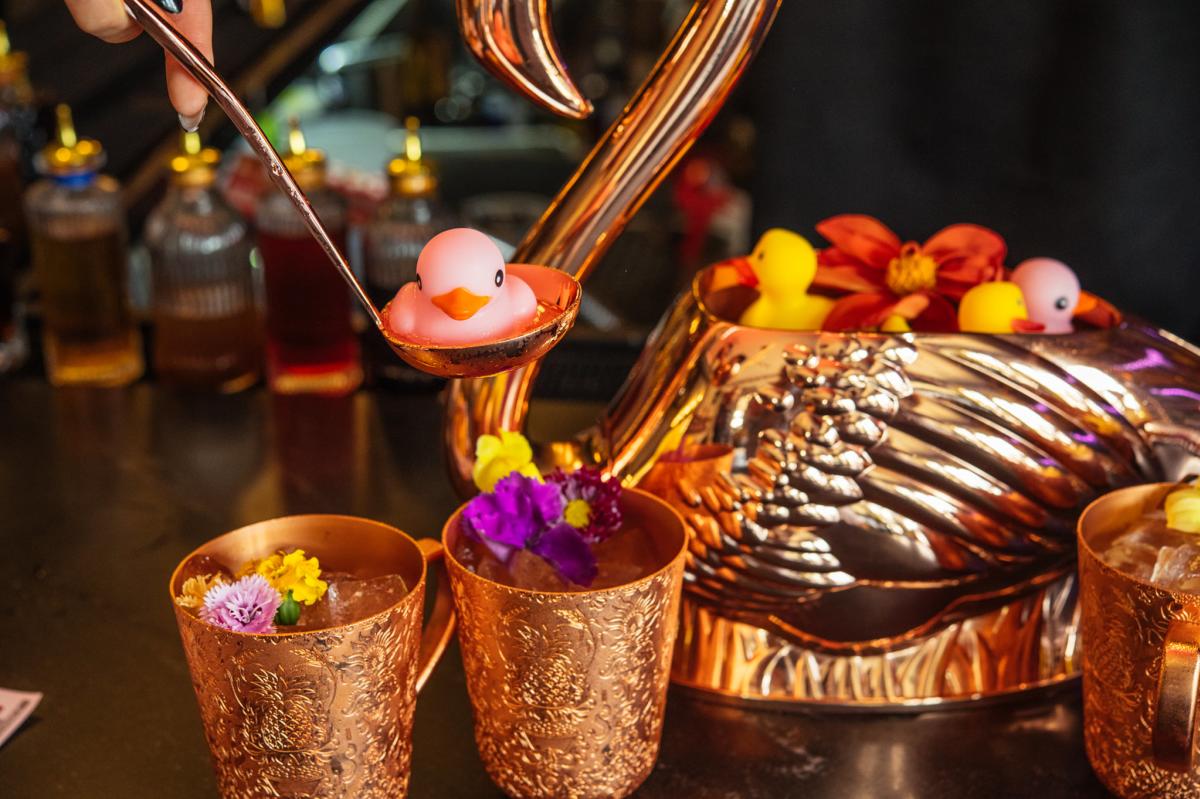 Mercy Kitchen is a fun, hip, playful atmosphere to have drinks with the girls or celebrate any good news. Their cocktails are just as fun and playful. Tequila fans aren't left in the dark with the Lago: A spicy/ fruity mix of ghost pepper tequila, passion fruit, and lemon topped with a smoky grilled pineapple. Why do margaritas get to have all the fun?
Bandersnatch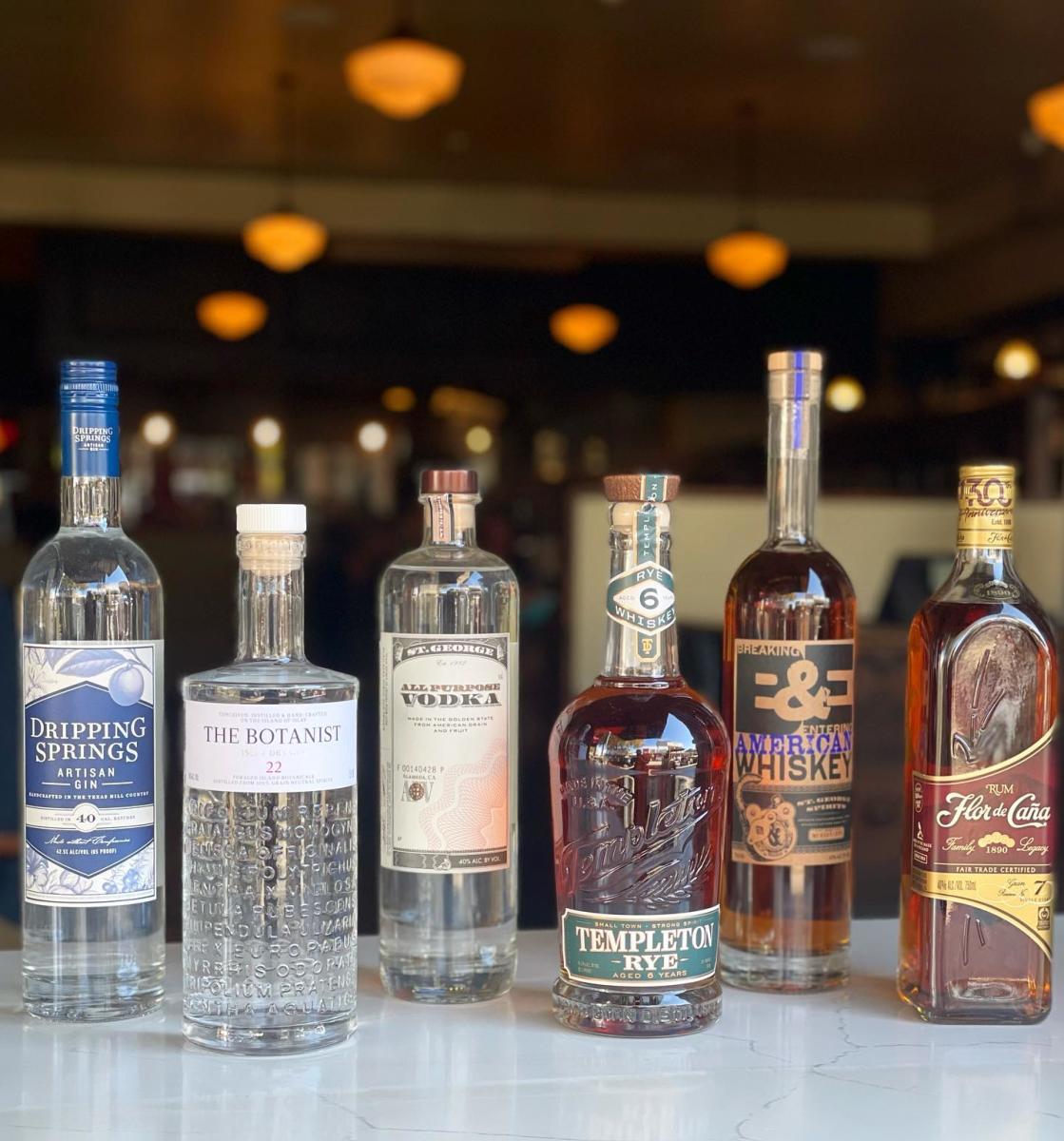 Keep things casual at CENTRAL Pizza. The Bandersnatch is a "choose your spirit" adventure, and fans recommend vodka. It's a light, floral, herbal mix of rosé syrup, elderflower liqueur, fresh lime juice, and herbsaint. If you like your cocktails complex with lots going on, give the Bandersnatch a go.
Vestal Restaurant
The Oxford Comma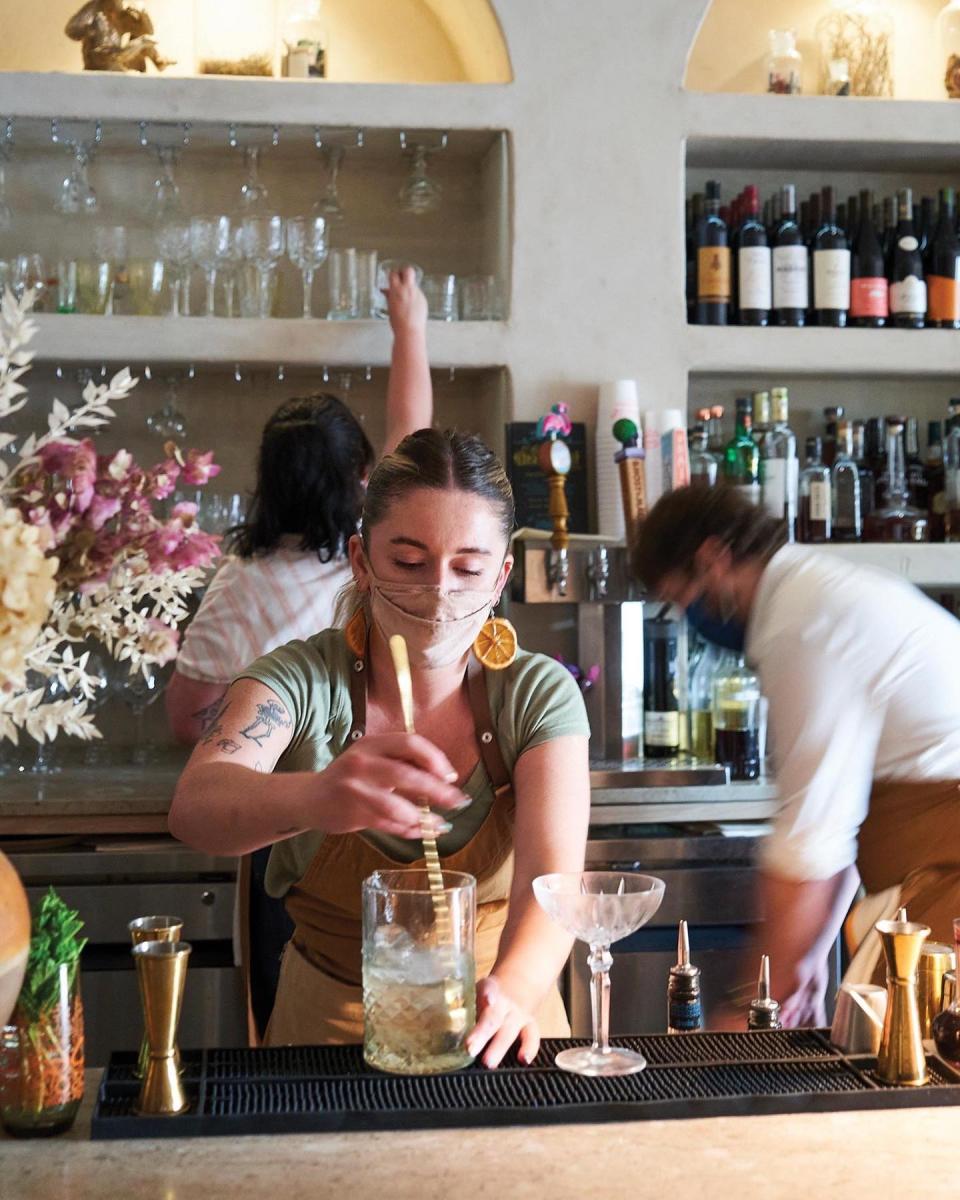 The bar menu at Vestal takes inspiration from their open-fire kitchen. Many cocktails feature a smokey, charred, or rustic profile. The Oxford Comma is a slightly sweet, savory balance of rum, celery, lime, velvet falernum, pear, and matcha. Velvet falernum pulls its flavors from cloves, sugar cane, and almonds, giving the Oxford Comma subtle earthy tones.
Smoked Rum Old Fashioned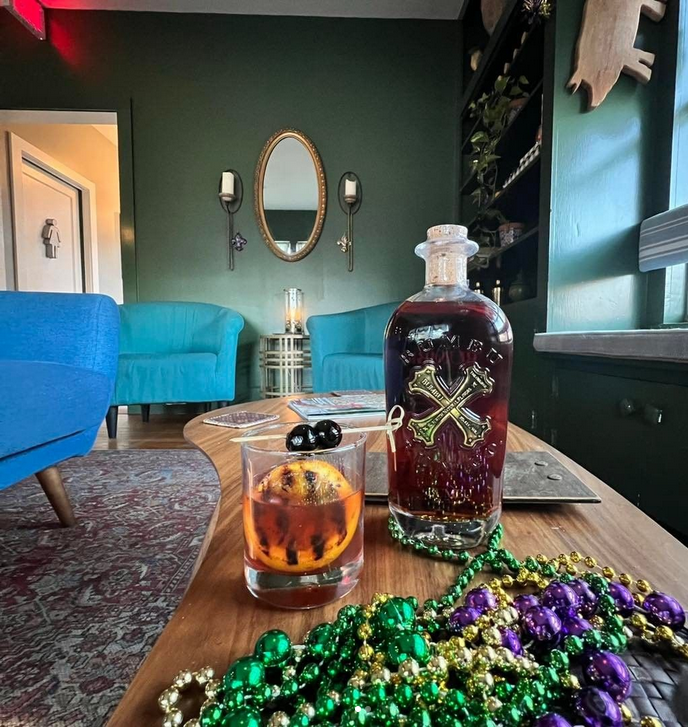 MidCity's Smoked Rum Old Fashioned is the perfect spin on a classic cocktail. Featuring smoked simple syrup and Angostura bitters, topped with a charred orange. The base is Bumbu rum which provides a caramel, vanilla flavor profile.
Jolene Tin Cup
We can't leave our whiskey drinkers out. The Point Seafood in Broussard shines with bourbon forward cocktails. A favorite is the Jolene Tin Cup: featuring bourbon, mint simple syrup, and fresh strawberries topped with soda water. The oaked bourbon is balanced with the fruit, and the mint simple syrup brightens up the whole drink.
Smoked Cajun Mary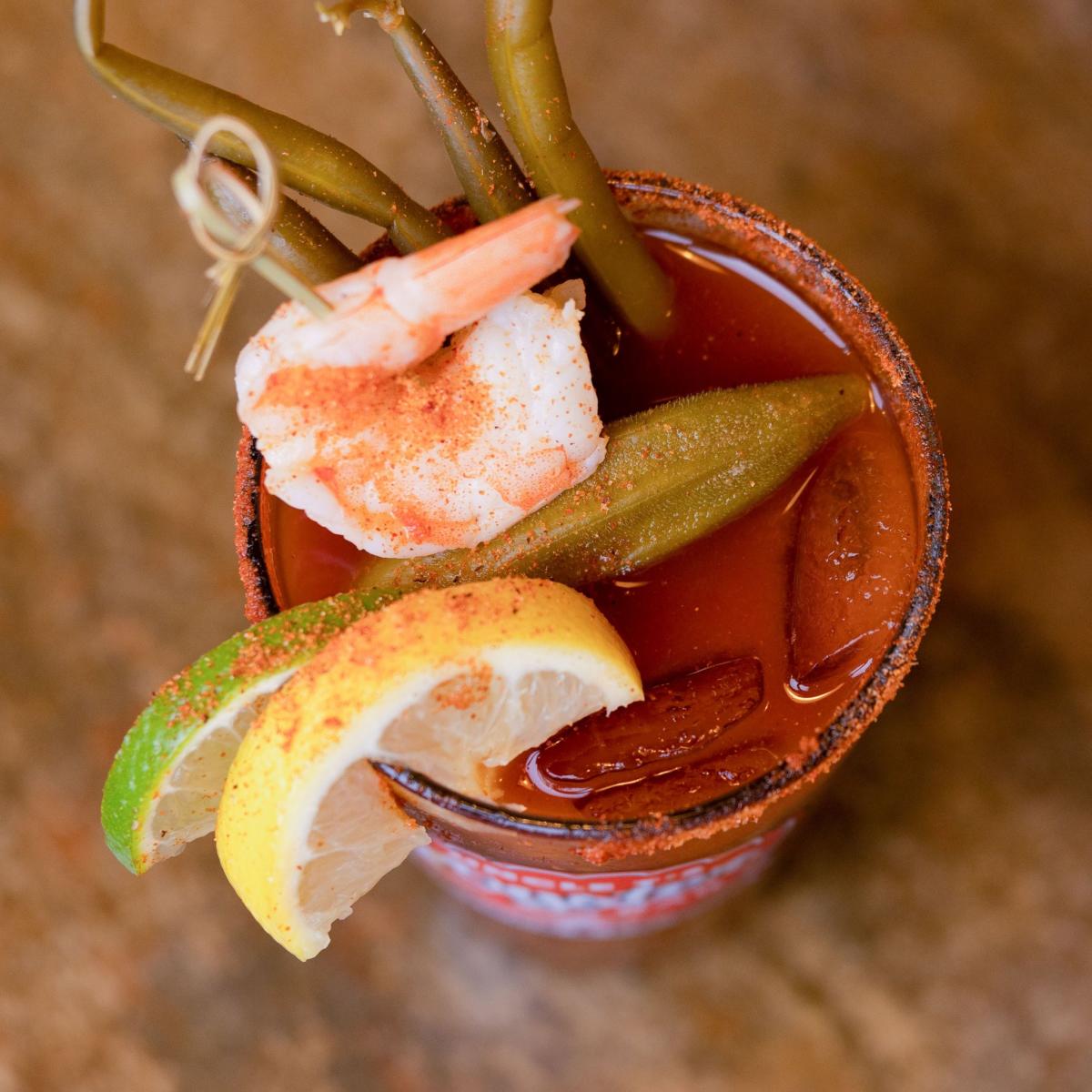 The classic bloody mary can be customized in so many ways. Uncle T's Oyster Bar in Scott is no exception. They've put their own Cajun spin on the bloody, guaranteed to spice up your Saturday morning. They use local JT Meleck Louisiana rice vodka (gluten-free!) George's Old Bay Bloody mix, brighten it up with a bit of lime juice, and add some Cajun smoke. 
POUR's
Strawberry Basil French 75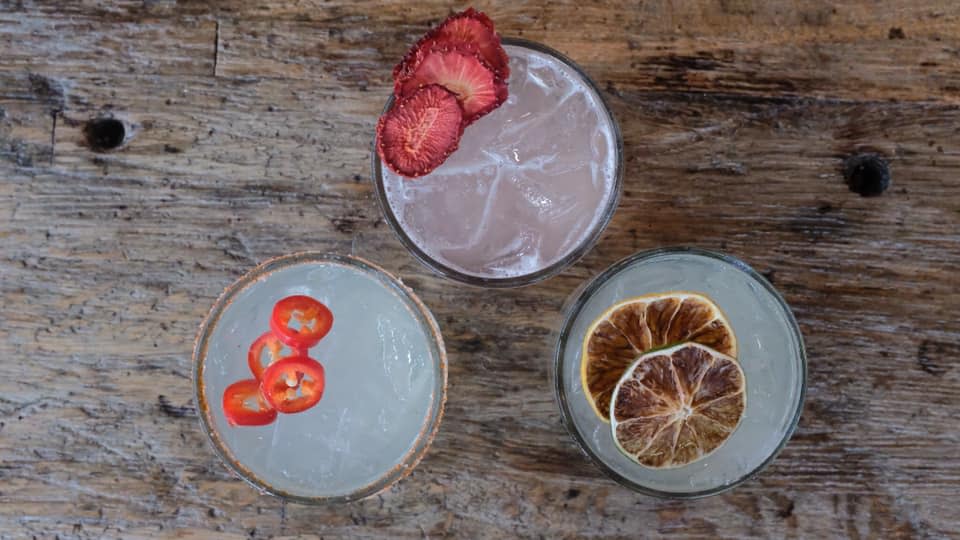 POUR is a favorite indoor/outdoor venue on the square in River Ranch, attracting professionals after work or friends for a night out. The cocktail list includes fun '80s references like "Goonies Never Say Die" and "What She's Having." But this time of year, you can't go wrong with the Strawberry Basil French 75, featuring strawberry-infused Nolets, lemon juice, simple syrup, and basil with a Champagne float.
Gin & Tonic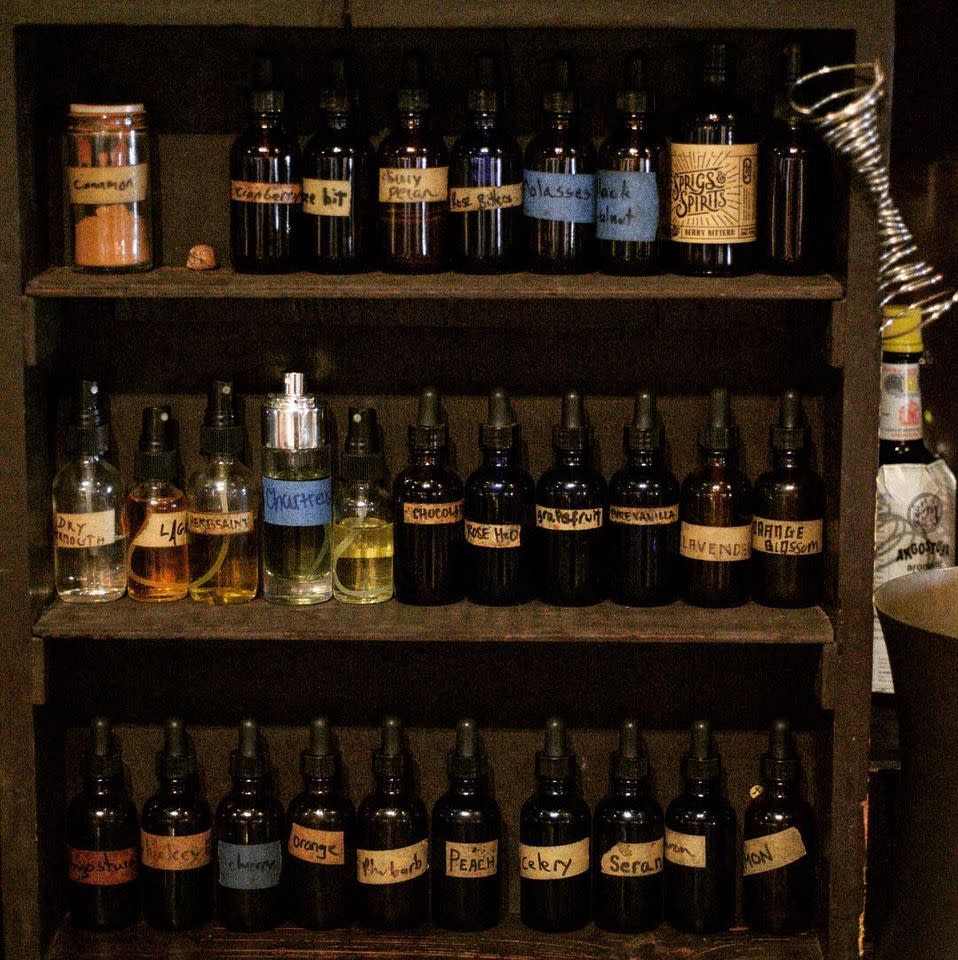 This quaint little Spanish-style bistro has an incredible bar scene. The ingredients are fresh and prepared on-site. While there are many delicious concoctions, from classic, herbal, sour, or tiki, the gin and tonic is the best in town. That's because Pamplona's actually makes their own tonic. Order one up, and you'll taste the difference.
Peace Offering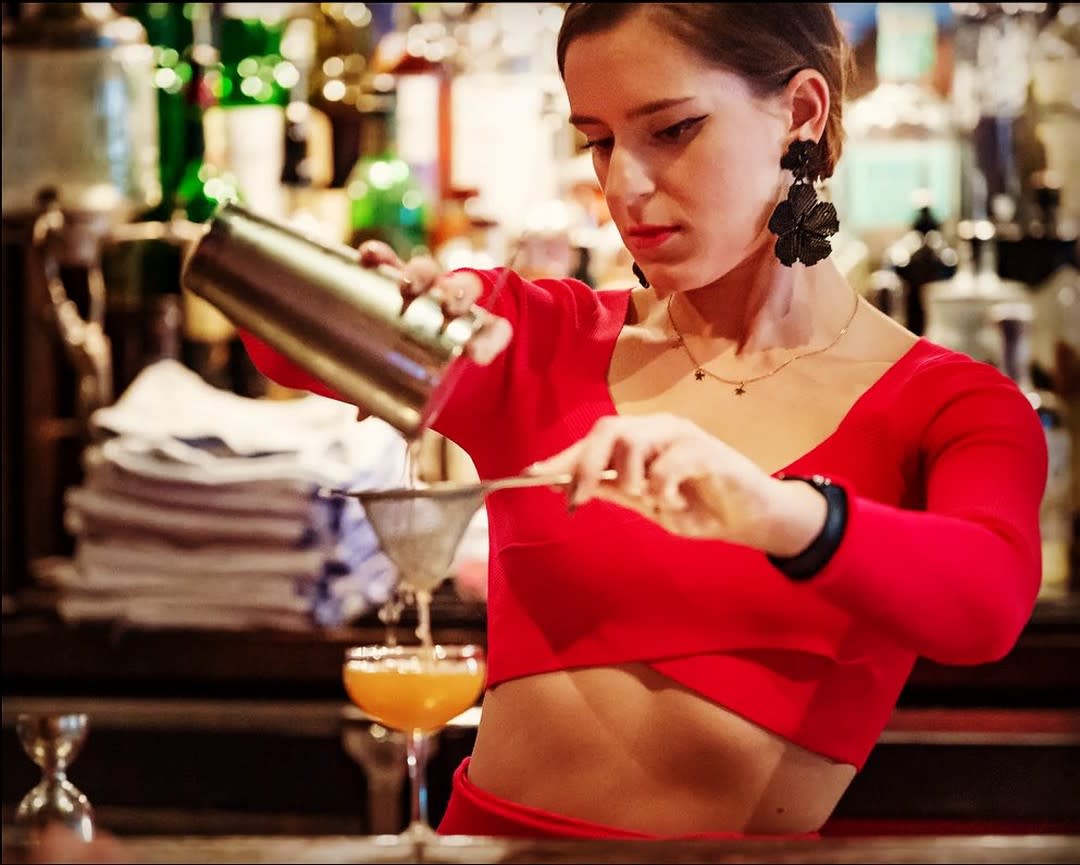 Cool your jets with a refreshingly fruity tiki drink that features aged rum, lime, muddled blackberries, pineapple, cool cucumber, and fresh mint. Sipping on this during a hot summer day in Louisiana will help you imagine you're lounging on the beach.
Back Porch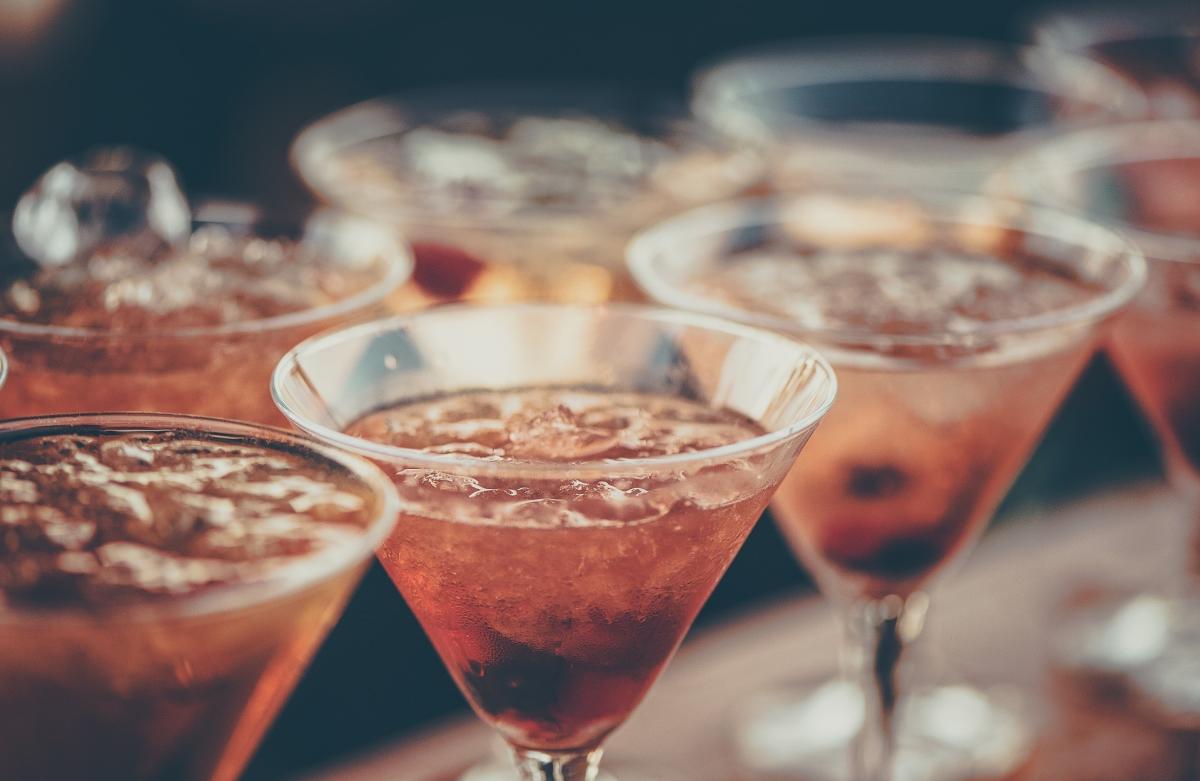 There's nothing like sitting on the back porch at Ruffino's and watching boats on the Vermilion River go by. The perfect drink is fittingly called the Back Porch, featuring St Germain, sweet and sour, and citrus vodka over a giant frozen hibiscus ice cube. Make one at home by following these instructions.
Feels Like Summer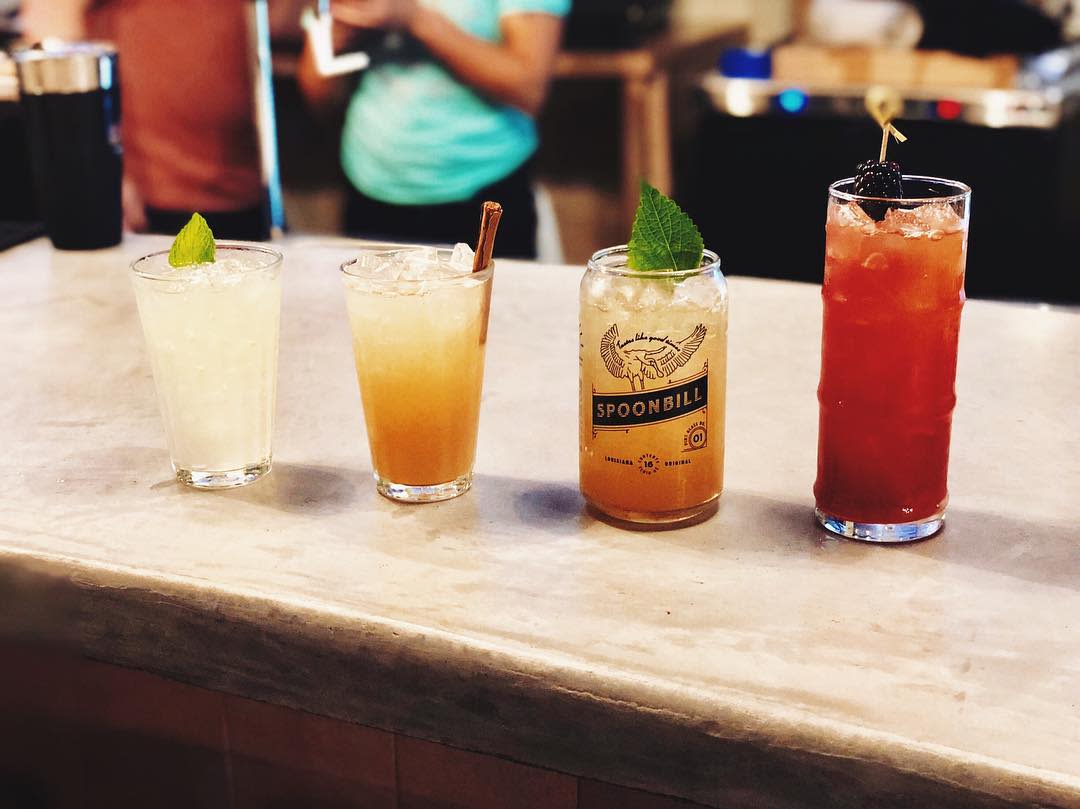 Located in an old Conoco gas station, Spoonbill was a 2020 James Beard Nominee for outstanding design. Sit outside under the fans for good vibes and good drinks. Soak up summer with a craft cocktail made with Louisiana's J.T. Meleck rice vodka along with ginger, cucumber, lime, and Topo Chico.
Blueberry Hill Mocktail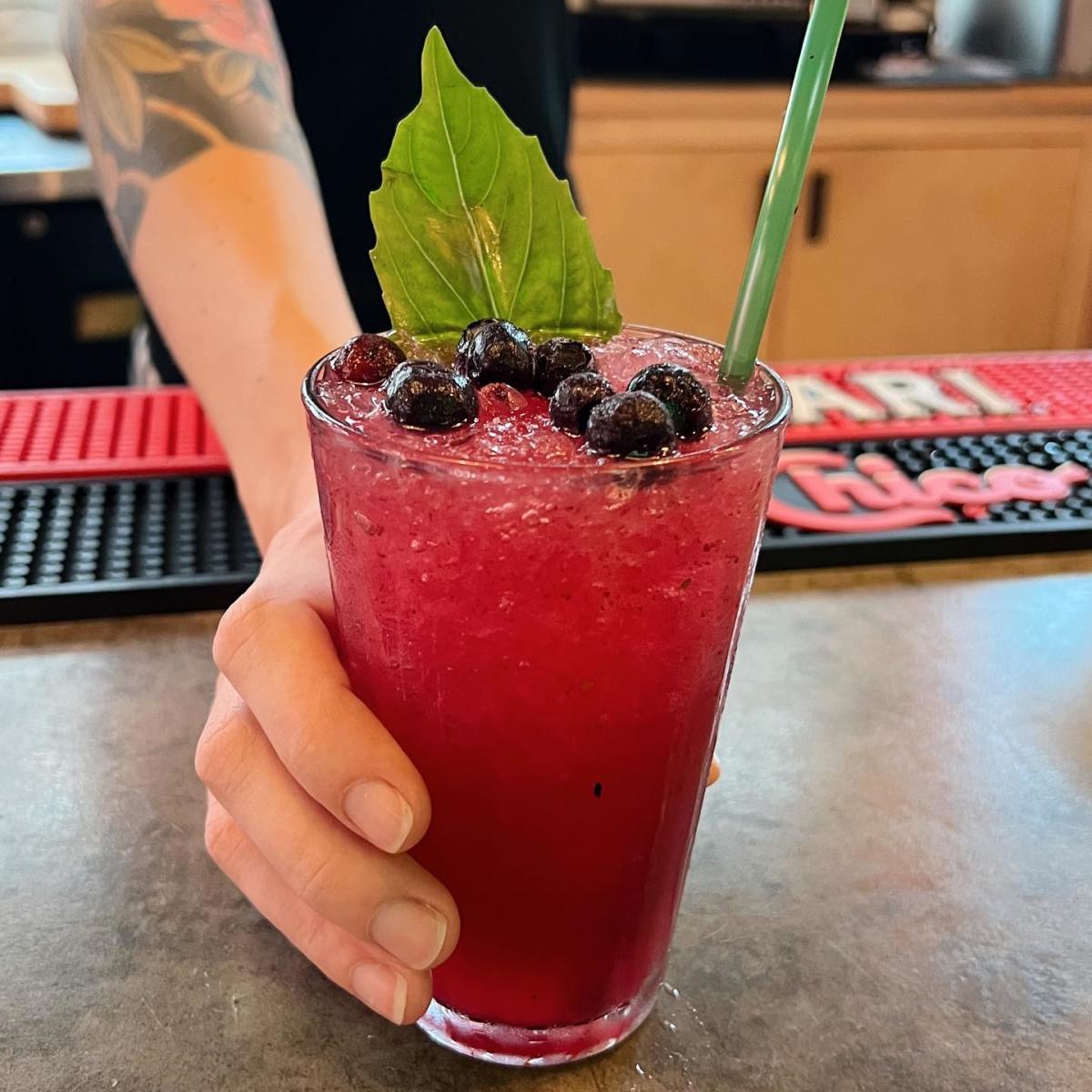 With the rise of movements such as Dry January or Sober September, bars and restaurants are starting to expand on non-alcoholic cocktails or "mocktail" options. Spoonbill has a few to choose from that are more exciting than just soda or water. The Blueberry Hill Mocktail features muddled blueberries, lemon, lime, and ginger, topped off with Topo Chico.
Swamp Pop Old Fashioned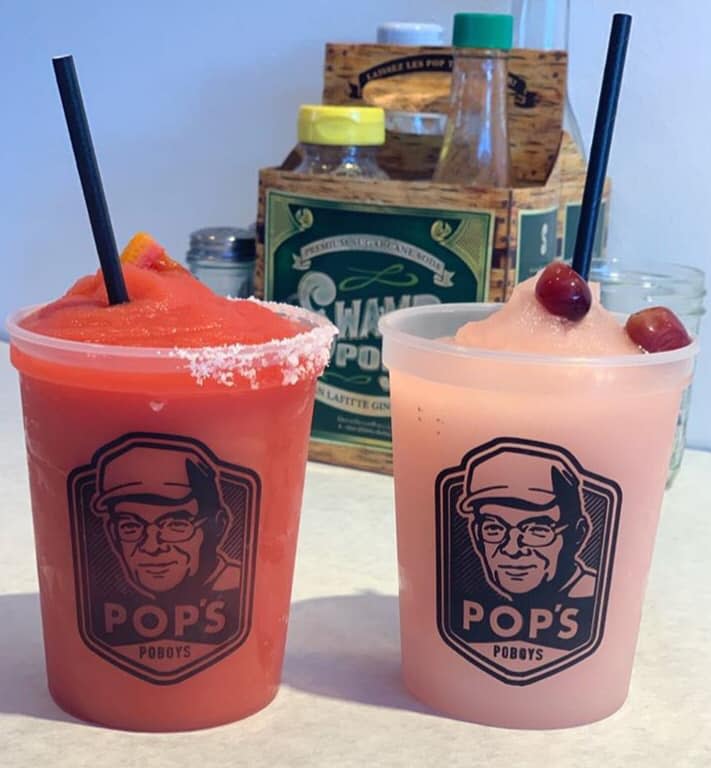 Pop's not only makes excellent po'boys, but top-notch drinks from their Jefferson Street restaurant. Their bourbon old-fashioned is sweetened with their Swamp Pop Satsuma Fizz. For extra-hot days, you can even order it frozen.
French 75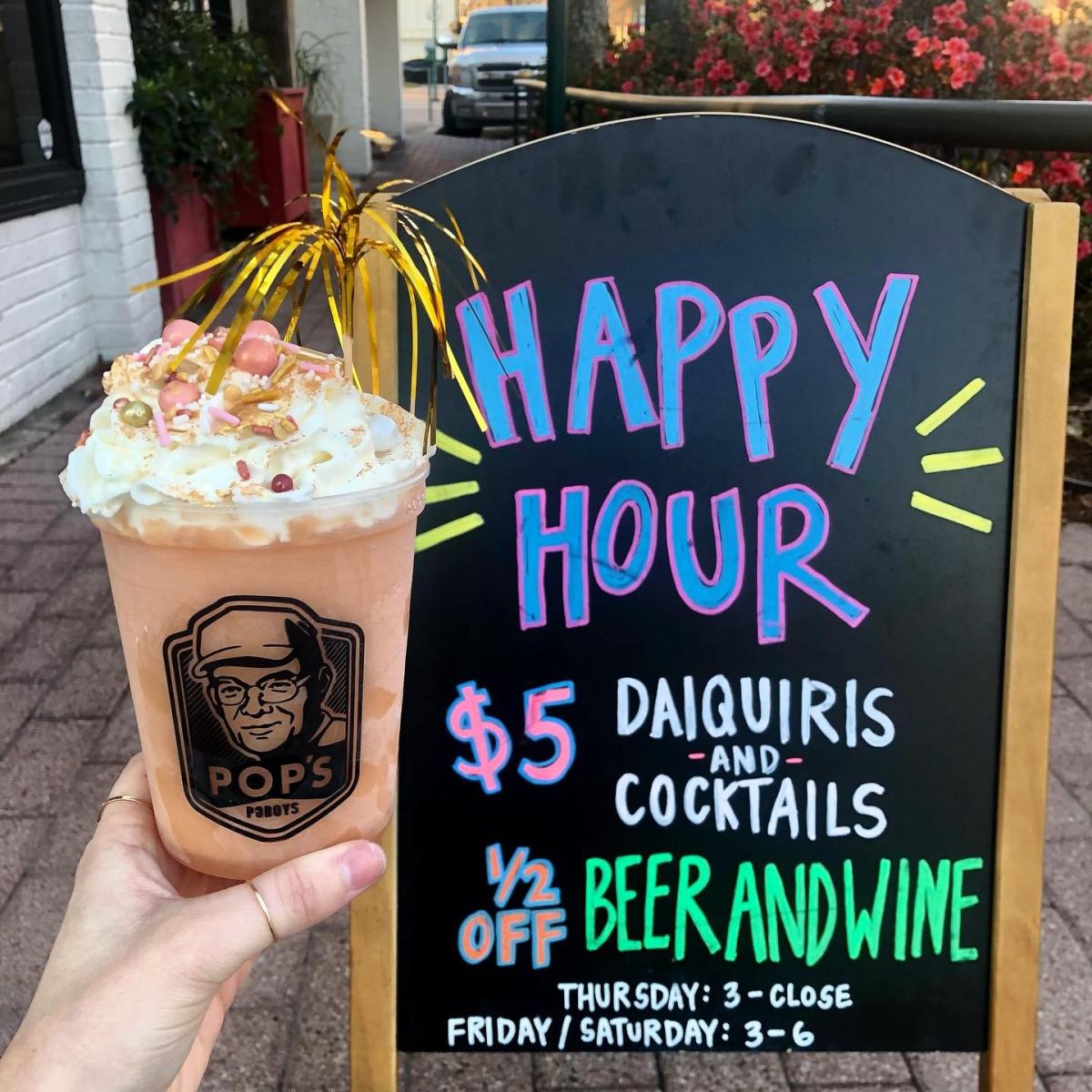 A drink dating back to World War I, the original French 75 was made with gin, absinthe, and grenadine. However, in the late 1940s, cognac, lemon juice, sugar, and champagne became a popular variation on the cocktail. Pop's Poboys pays homage to the later recipe and does not disappoint.
Don's Seafood Hut
Bayou Breeze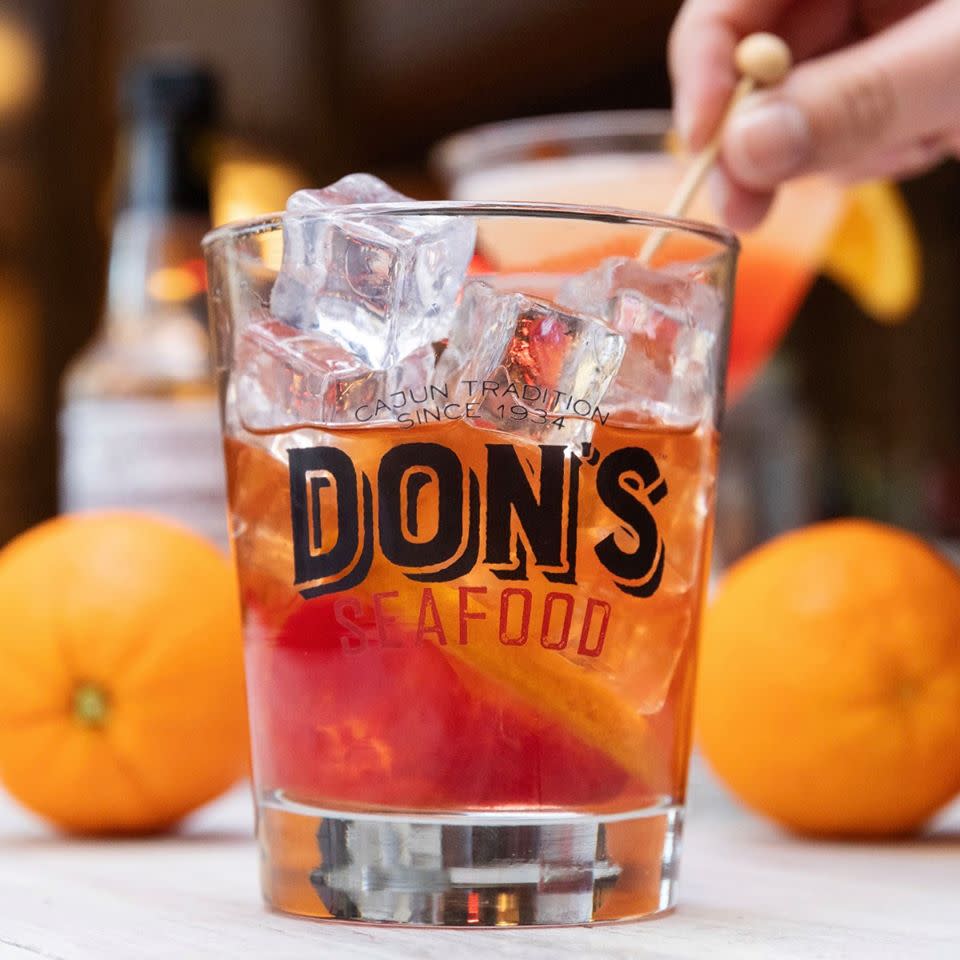 In 1934, just after Prohibition was lifted across the U.S., Don Landry opened a restaurant and bar in Lafayette. Today, it remains a favorite watering hole, with 2-for-1 happy hour every weekday. While the Old Fashioned is one of the best in town, a sweet tropical choice is the Bayou Breeze, made with blue Curaçao, pineapple, Sprite, and rum.
Creole Cocktail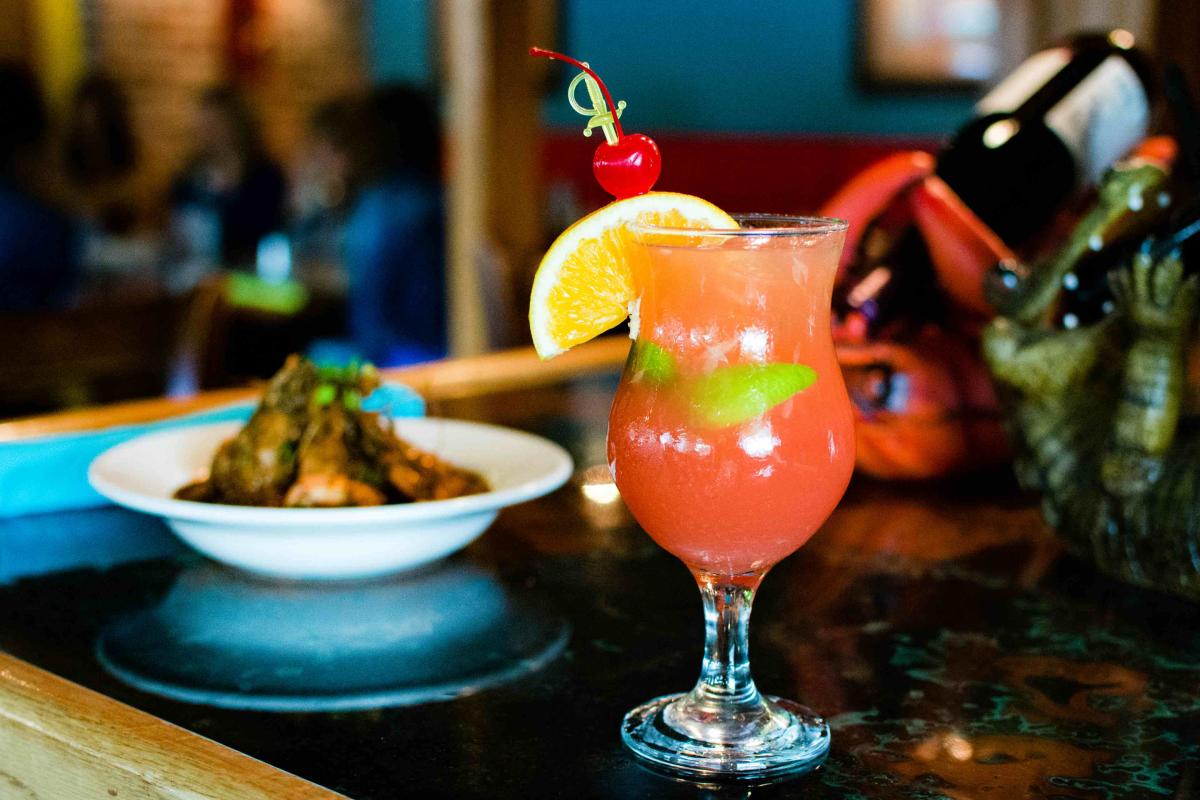 Bon Temps Grill is the go-to spot for all things Cajun and Creole, and as the name implies—good times. Enjoy their spin on a Manhattan with the Creole Cocktail, made with bourbon, sweet vermouth, benedictine, and maraschino liqueur, served with a sugar rim.
Lemon Basil Martini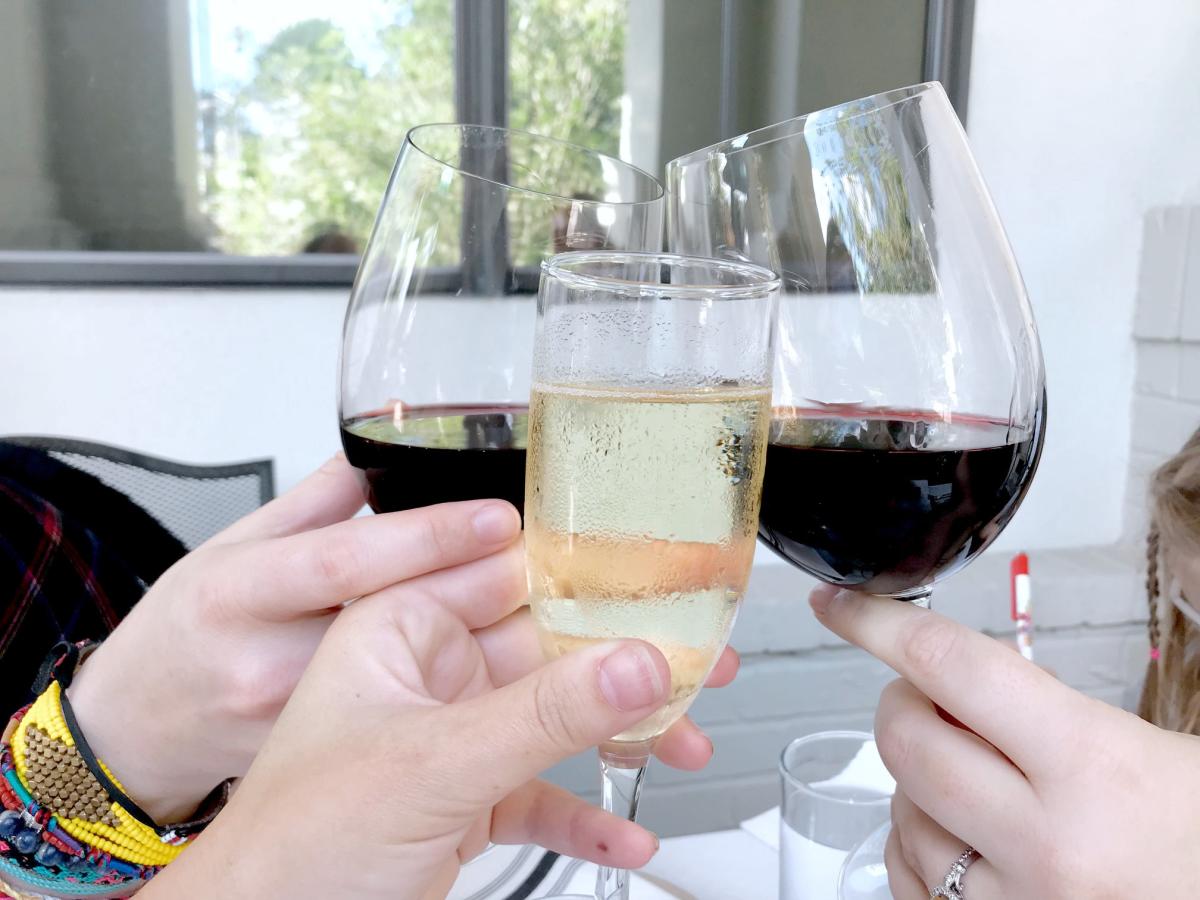 While Marcello's is known for its outstanding Italian food and wine collection, its bartenders are outstanding. Refresh your palate after an excellent meal with their Lemon Basin Martini.
LaFonda's
Margarita "With a Dot"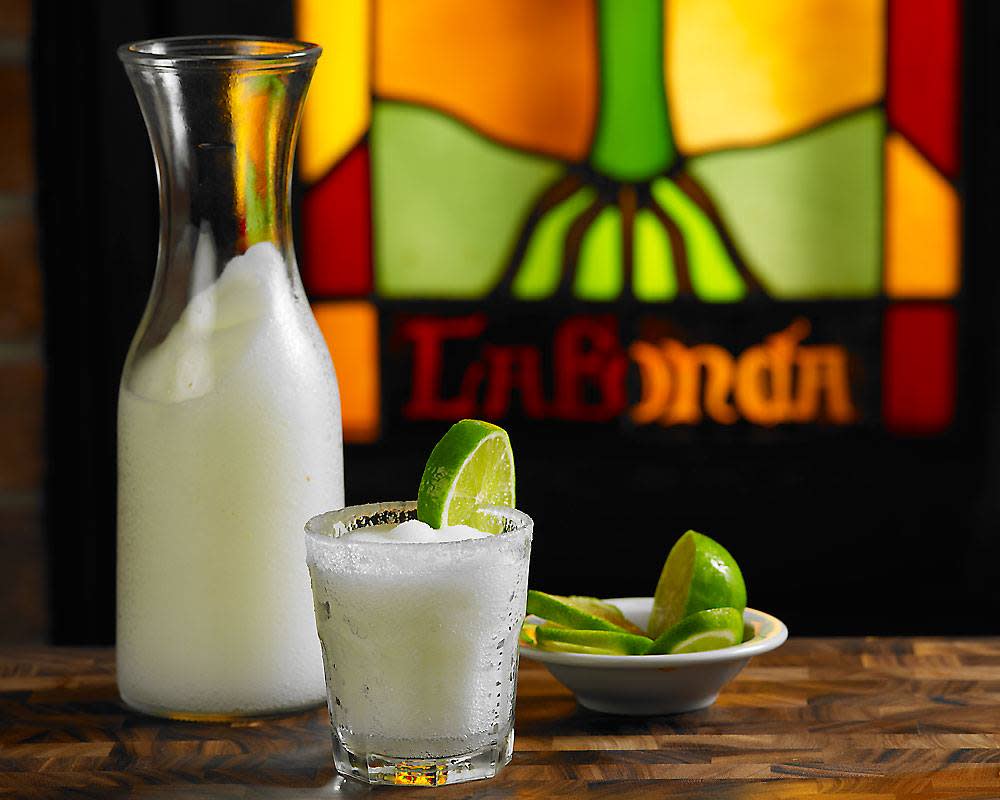 This local hotspot has been a Lafayette tradition since 1957. The most loyal patrons even have their caricatures painted on the wall. The margaritas are small yet mighty. They are best enjoyed with a dash of their frozen signature sangria on top. Frozen margaritas and sangrias are also available by the liter to-go.
Stacy's
Chambongs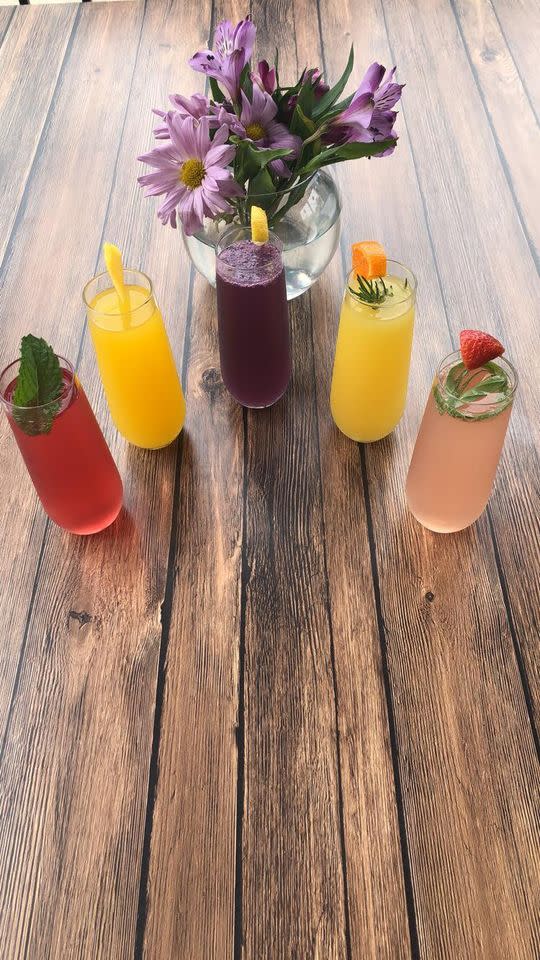 The most fun way to drink Champagne! A Chambong has a curved stem where you sip from the bottom of the glass. Choose from Conundrum sparkling or sparkling rose or Veuve Ambal. Mimosa flights with a variety of juices are available during weekend brunch.
Sezarac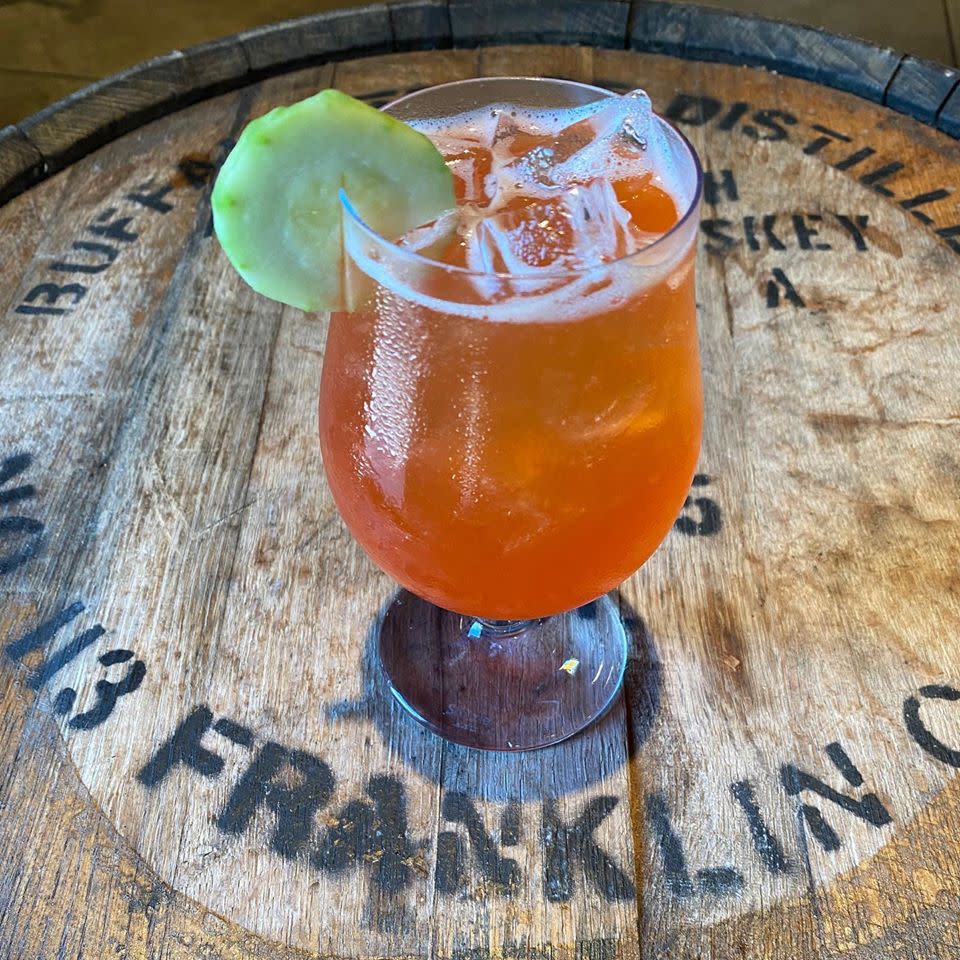 The cocktail menu is cleverly named "Spiritual Guidance." The bar makes perfect Louisiana cocktails like the French 75 and the Bee Old Fashioned made with Old Forester. But if you haven't tried the official cocktail of the state of Louisiana, order Social's spin of the Sezarac.
Creek Water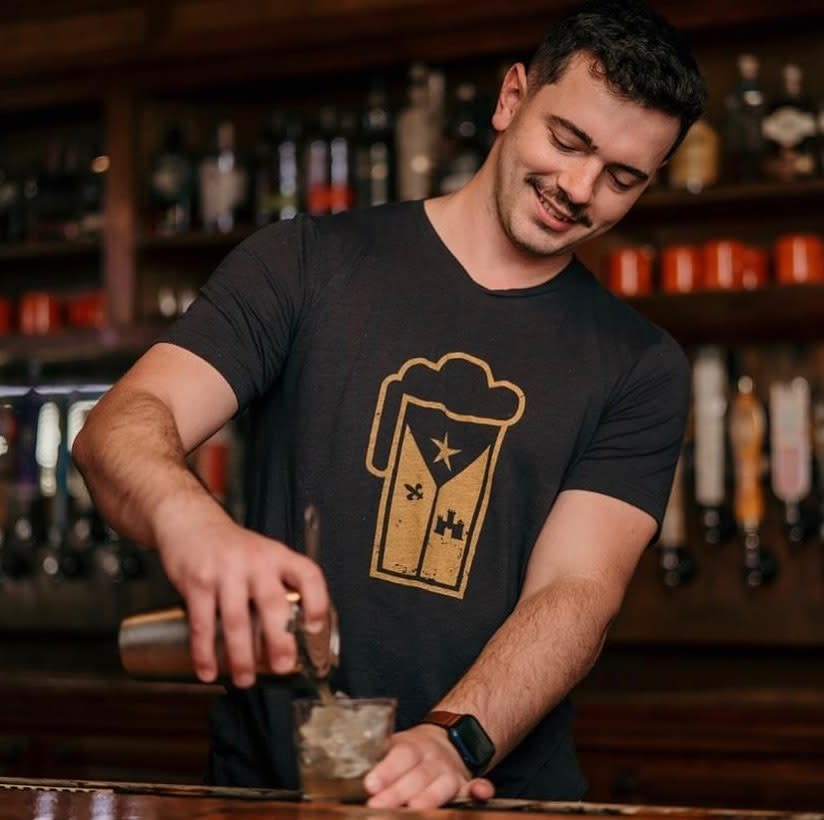 If you love the herbal profile of gin, try the Creek Water. Still refreshing, but the smashed cucumber is the star of the show - with fresh mint and lime juice to play a supporting role. The Creek Water is excellent if you're looking for a diet-friendly yet flavorful beverage.
Dirty Goose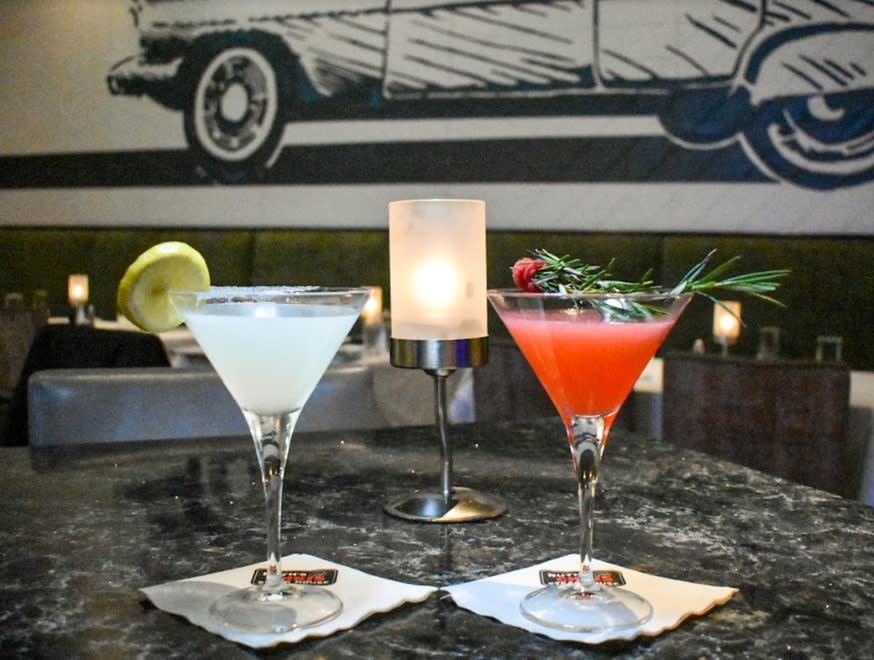 This famous Louisiana steakhouse makes a mean martini. Before your meal, try the Dirty Goose, made with Grey Goose Vodka, Dry Vermouth, Olive Juice, and two bleu-cheese stuffed olives.
Supreme Daiquiri
Haterade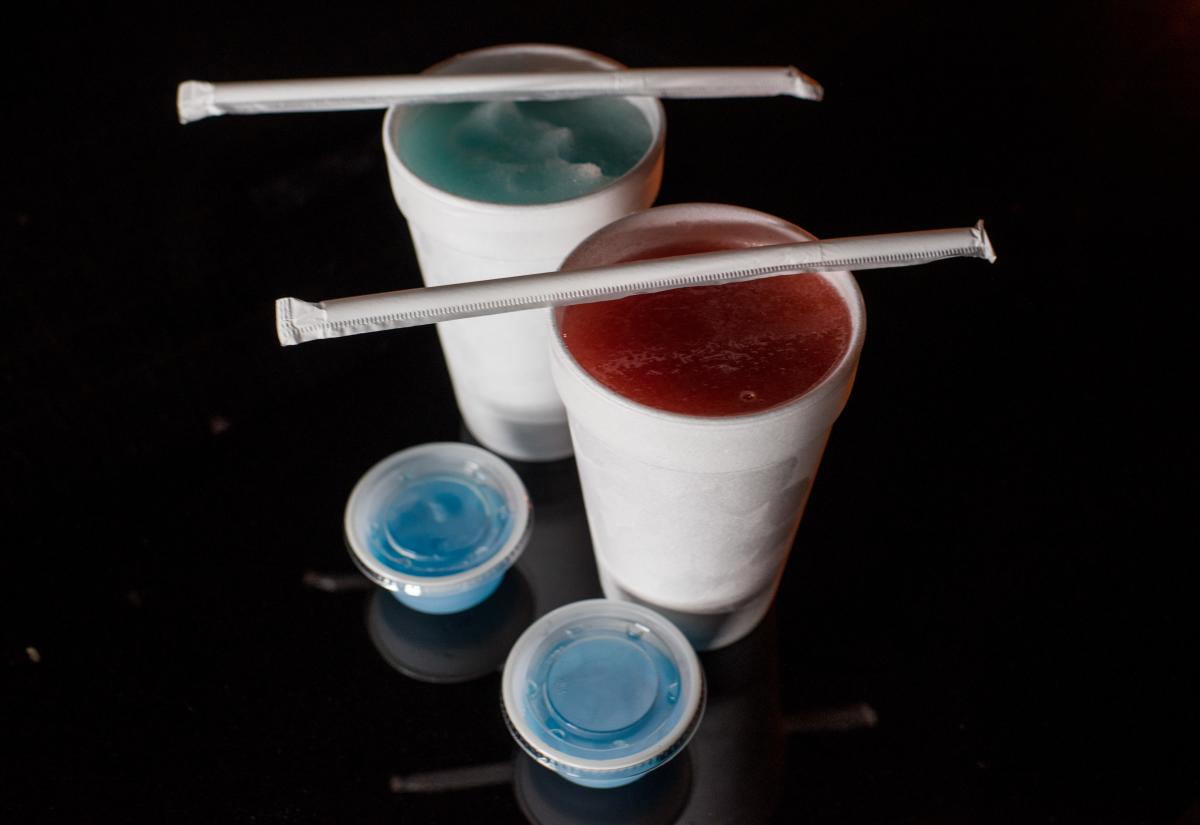 Drive-thru daiquiris abound in Lafayette, where adults can always get a frozen treat to-go. Daiquiri Supreme offers 22 flavors, like Push-up Pina Colada and frozen Crown and Coke. The Haterade is an excellent choice for a summer day, featuring vodka and blue Gatorade.
Mandez's
Delcambre Reebok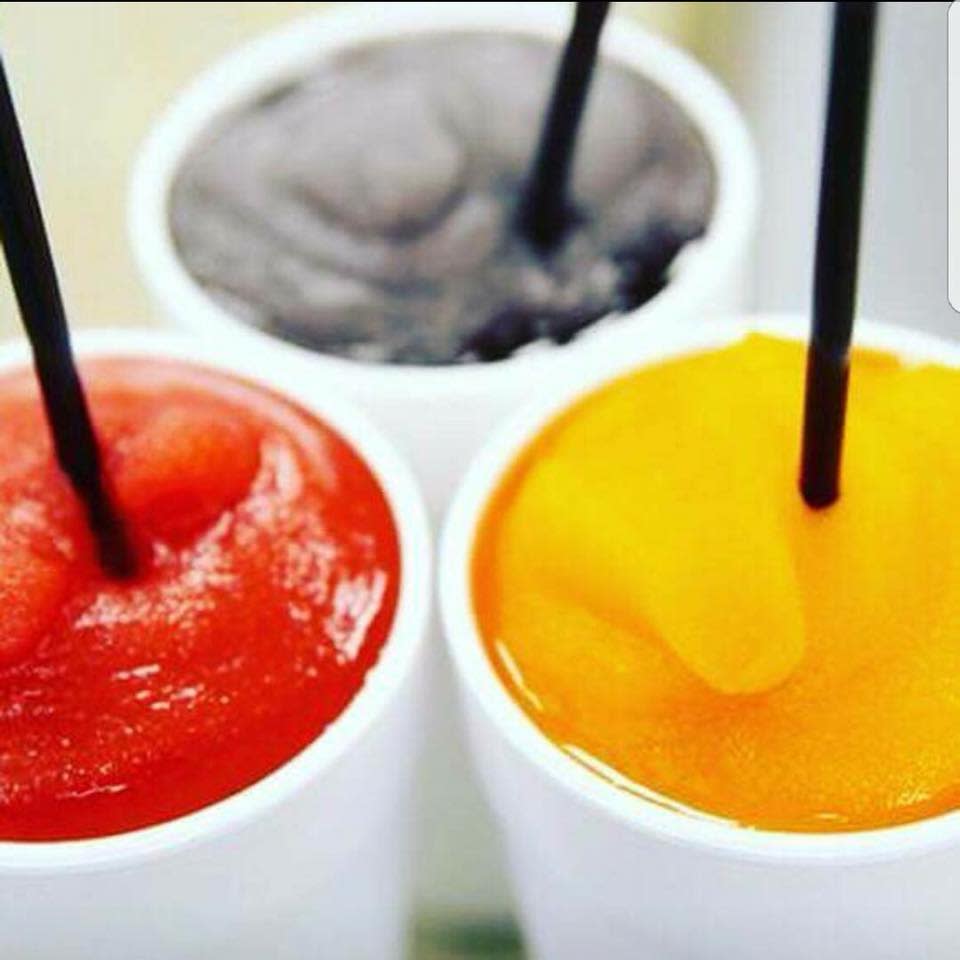 This funny name of this seafood-shack drink refers to the white rubber boots in the nearby shrimping village of Delcambre. The daiquiri is a mix of lemon juice, fruit juice, and rum. Gallon jugs are available to-go, along with individual sizes.