Come out, come out, wherever you are! Summer has ceased, and fall is fresh! With cooler temperatures and oh-so-many fun and exciting things to do, fall in Lafayette is prime time for festivals, food, music, cultural events, and outdoor activities. Join us, and we guarantee you will fall in love with Lafayette!
Fall Festivals
Music, dance, eat, repeat! There are few things our community loves more than sharing the celebration of our unique culture through the spice of our cuisine and the music and dancing that has made us famous worldwide. So put on those dancing shoes, tuck into a feast of Cajun and Creole culinary delights, and toast the good life, Lafayette-style, at these fall festivals.
Southwest Louisiana Zydeco Festival | September 2, 2023
Celebrating over 40 years of culture and Zydeco. The Original Southwest Louisiana Zydeco Music Festival takes place in Opelousas, acknowledged as the town where Zydeco began. The world's largest Zydeco and LaLa music festival celebrate the spicy culture of Louisiana Creoles by spotlighting both seasoned and new Zydeco artists and the region's rich heritage.
Bayou Vermilion Festival & Boat Parade | September 30, 2023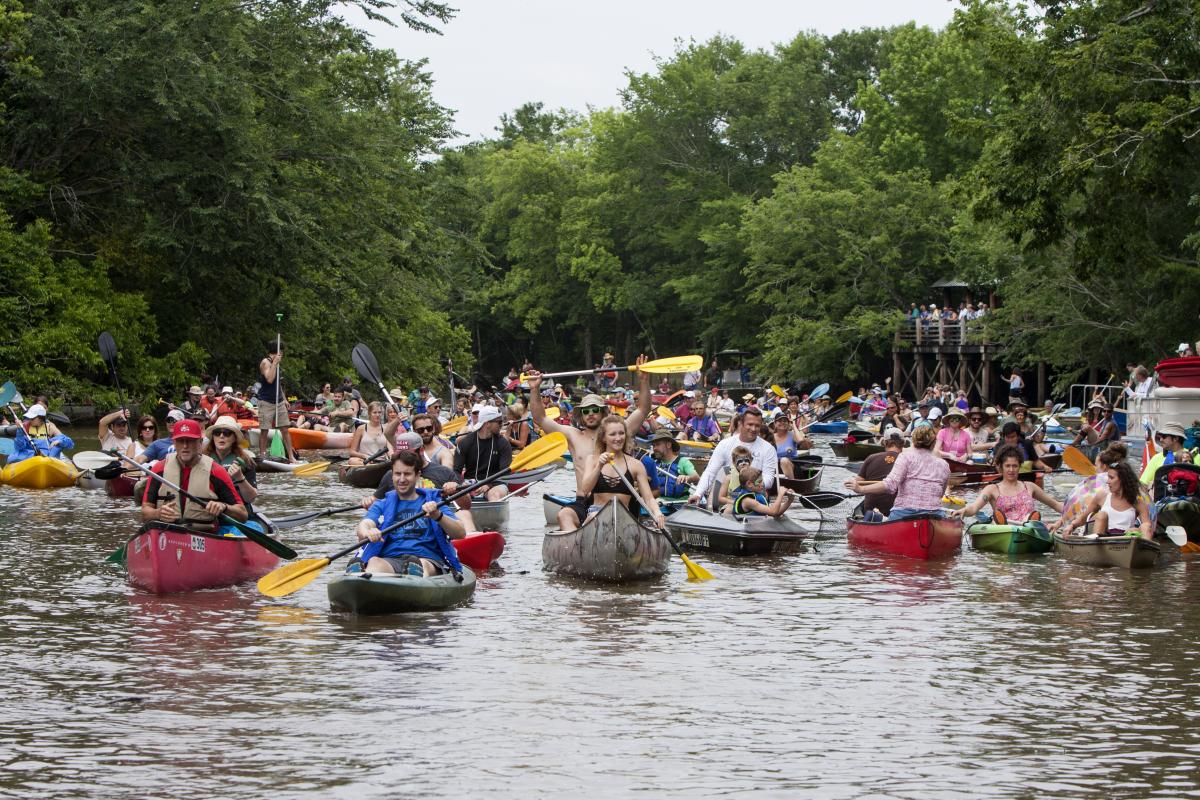 Go with the flow down one of Lafayette's most picturesque bayous. This annual celebration of Bayou Vermilion begins at historic Vermilionville and continues downriver for about ten miles to Southside Park. Attendees can rent a canoe or kayak or bring their paddle craft or motorized boat to join the parade. Costume and other contests add to the fun! And, of course, there is food, music, and dancing.
Latin Music Festival | October 7, 2023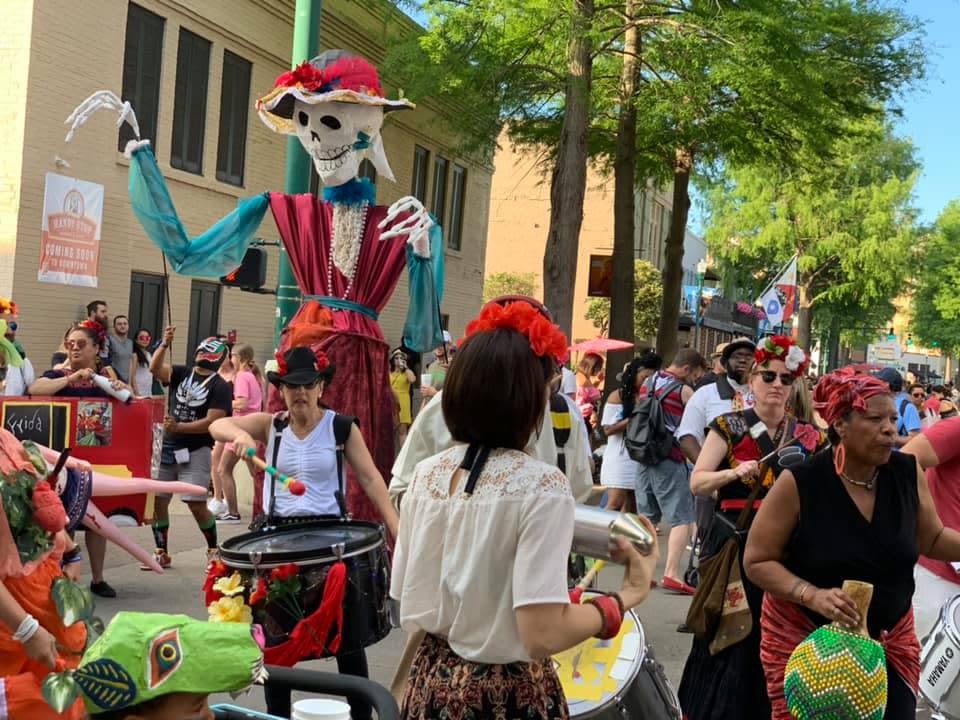 Put on by the Asociación Cultural Latino-Acadiana, the Latin Music Festival is a free, family-friendly festival promoting multiculturalism and awareness of the rich heritage of Acadiana's Latinx community.
Festivals Acadiens et Creoles | October 13-15, 2023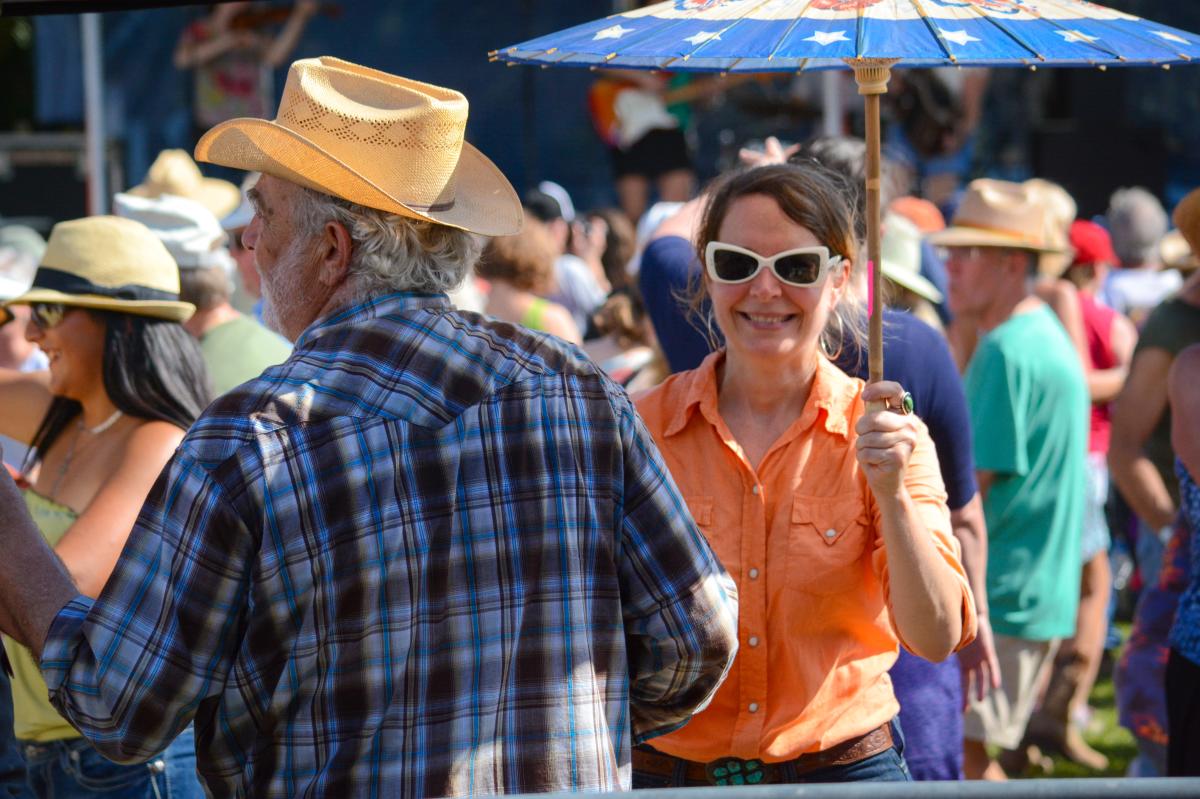 For over 45 years, this free festival in Girard Park has offered locals and visitors the opportunity to experience the music, dance, cuisine, and artisanship of the Cajun and Creole cultures in Acadiana. Come and enjoy a genuine experience like no other.
Boudin Cook-Off & Bacon Festival | October 21, 2023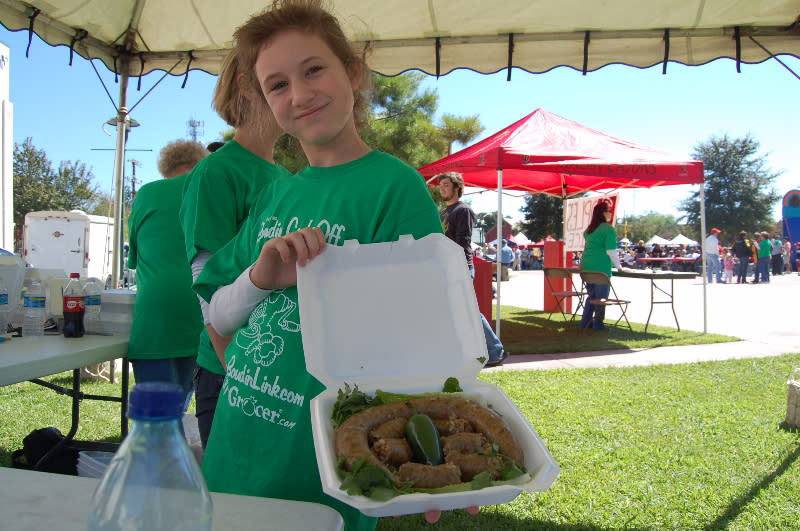 The Boudin Cook-off has been showcasing boudin, that uniquely Cajun sausage, for over a decade, with a competition featuring the top boudin makers in the state and tastings for everyone. Held at Parc International, the event now includes an extravaganza of dishes featuring bacon because who doesn't love bacon?
Gulf Brew | October 21, 2023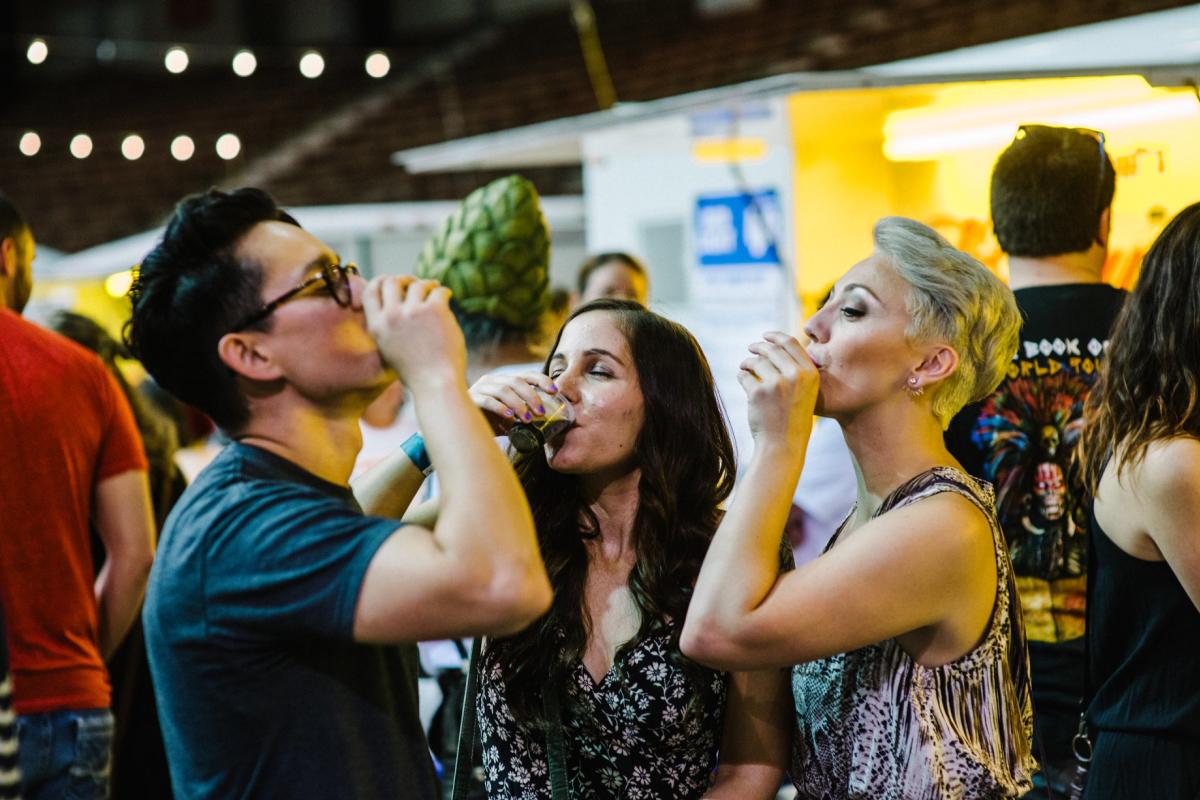 Experience our region's largest craft beer festival, held at Acadiana Center for the Arts from 1–5 pm. Taste over 200 beers from local breweries and homebrewers alike.
Blackpot Festival & Cookoff | October 27-28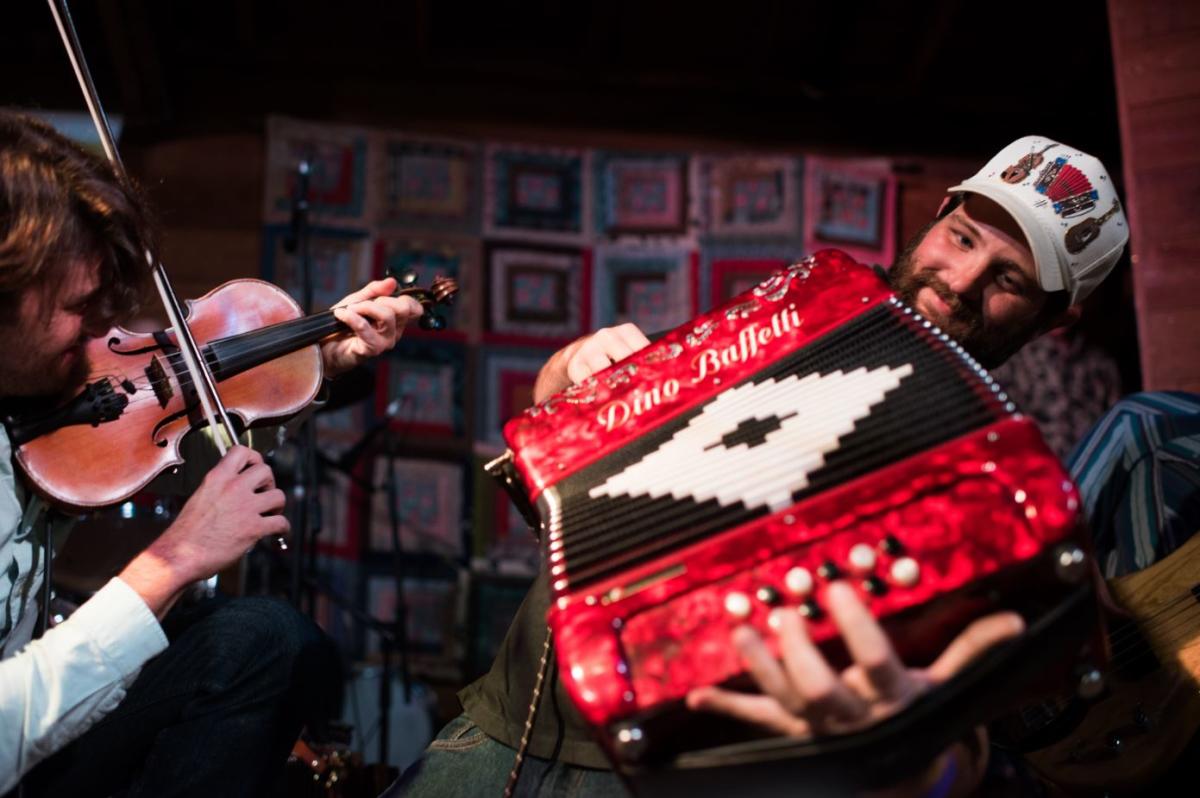 The Southern Louisiana Blackpot Festival & Cookoff celebrates Cajun culture and cooking with two days of great music, dancing, food, camping & jamming. The festival is a cooperative of South Louisiana musicians, artists, and southern culture enthusiasts and includes an old-fashioned blackpot cooking competition.
Southern Screen | November 16-19, 2023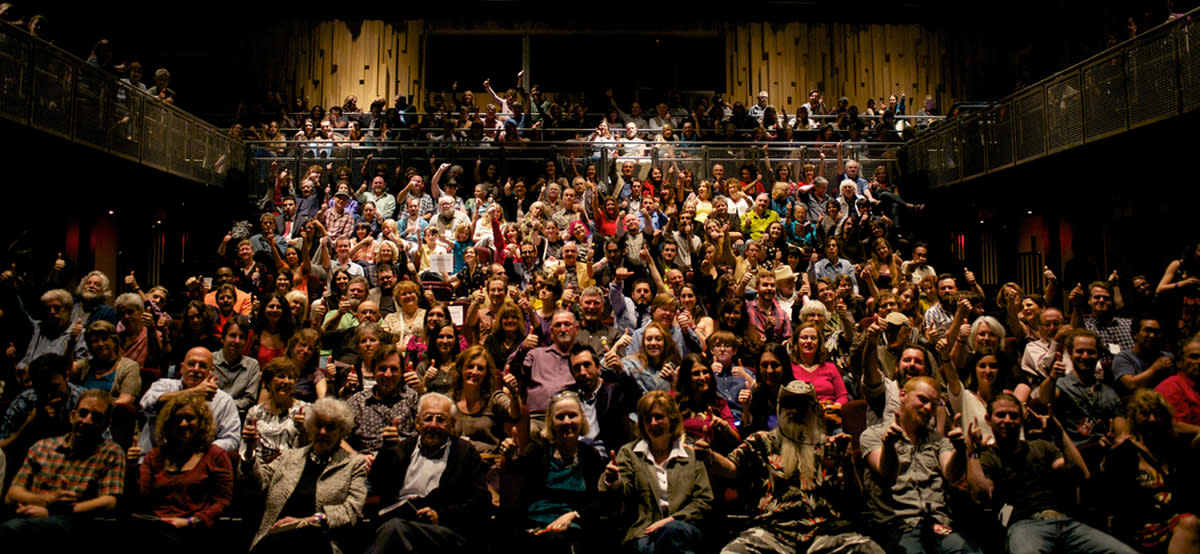 Lights, camera, action! So much more than just a film festival, Southern Screen is packed with international screenings, industry panels, professional workshops, music, and live performances.
We love our music in Lafayette, and whether it is Cajun, Zydeco, swamp pop, classical, swing, or pop, fall is the best season to enjoy these popular concert series. Bring a chair and your dancing shoes, and meet locals and visitors for a good time.
Wednesdays
The Mercredi Show - Pelican Park in Carencro is where you want to be on Wednesday evenings from 6-8:30 for a family-friendly musical good time.
Thursdays
Rhythms On The River - Catch some of the best area musicians on Thursday evenings, 5:30–8:30 pm, at the Town Square in River Ranch.
Fridays
Bach Lunch - Support the Lafayette Science Museum when you buy a bag lunch from local eateries available at this free lunchtime concert series every Friday, 12-1, in Downtown Lafayette.
Downtown Alive! - On Friday evenings from 6–8 pm, Downtown Alive! offers free, smoke-free, family-friendly outdoor concerts with genres ranging from Cajun to Zydeco to modern and world music.
St. Julien Jams - This free concert series happens on Fridays at 6 pm at St. Julien Park in Broussard.
Saturdays
Sugar Jam - Once a month, on September 17, October 15, and November 19, the Town Center of Sugar Mill Pond hosts this free outdoor, family-friendly music series from 6–9 pm.
Fall's cooler temperatures bring everyone back outside for leisure and fun. Take a swamp tour, paddle along a bayou, go on a cycling adventure, hike wooded trails, or drive to explore some of our surrounding towns. Here are a few suggestions to entice you outdoors.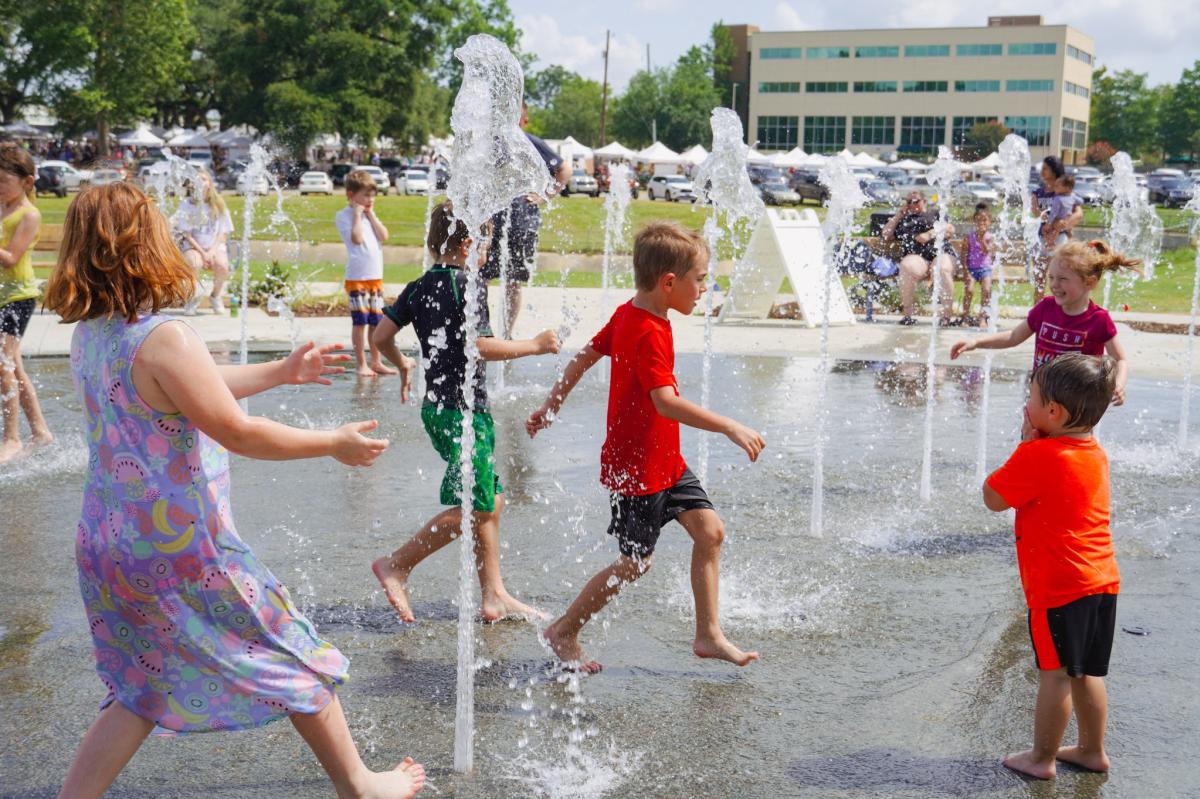 Moncus Park, at 2901 Johnston Street, has become a major recreational center enjoyed by the entire Lafayette community. Open seven days a week from 5 am to 10 pm, the park's amenities include hiking trails and walking paths that wend around a 4-acre stocked fishing pond, an amphitheater for concerts and live entertainment, a state-of-the-art playground that the kiddos will love, lounge chairs to kick back and chill in, a leash-free dog park with alternate days for large and small pups, an interactive splash pad water adventure at which to cool off the kids during the still-warm days of early fall, picnic areas, and additional features coming soon. With a full calendar of free activities, such as Food Truck Fridays, a weekly Saturday morning Farmers' & Artisans' Market including a Cajun music jam, adult fitness and yoga classes, kids' fitness, art, or storytelling activities, cooking classes, and so much more, there's something fun to do there every day.
Ancient Oaks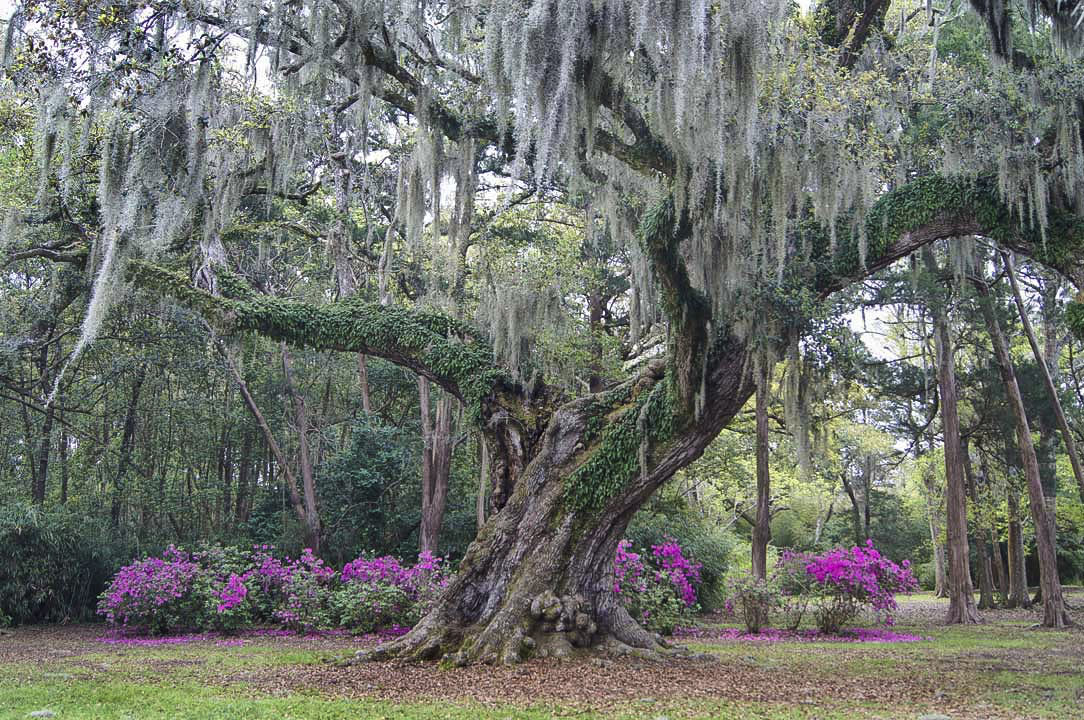 Scattered around the Lafayette area, you'll find over 1,000 members of the Lafayette chapter of the Live Oak Society, all magnificent live oak trees, among the oldest and largest in Louisiana.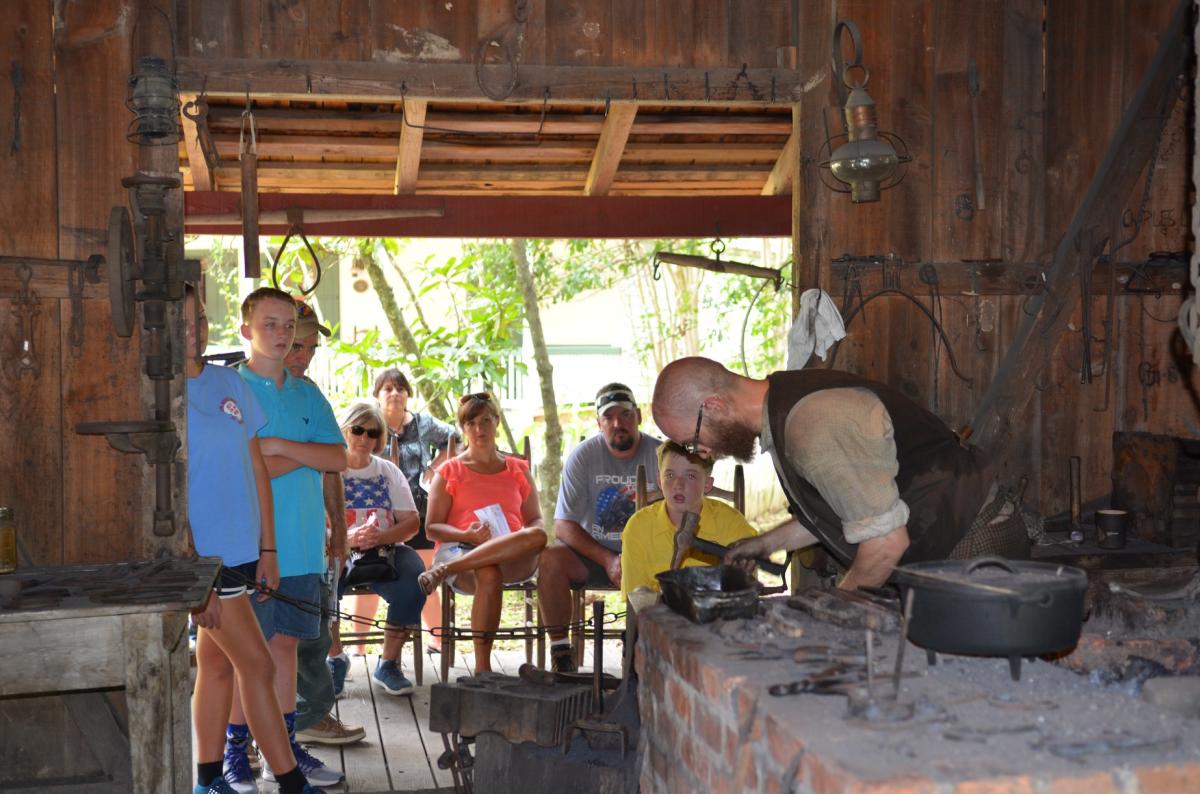 Vermilionville is a 23-acre historic and folklife park depicting the Acadian, Creole, and Native American cultures in the 18th & 19th centuries. The Healer's Garden, a collection of plants used medicinally for 250 years, is particularly alluring in spring.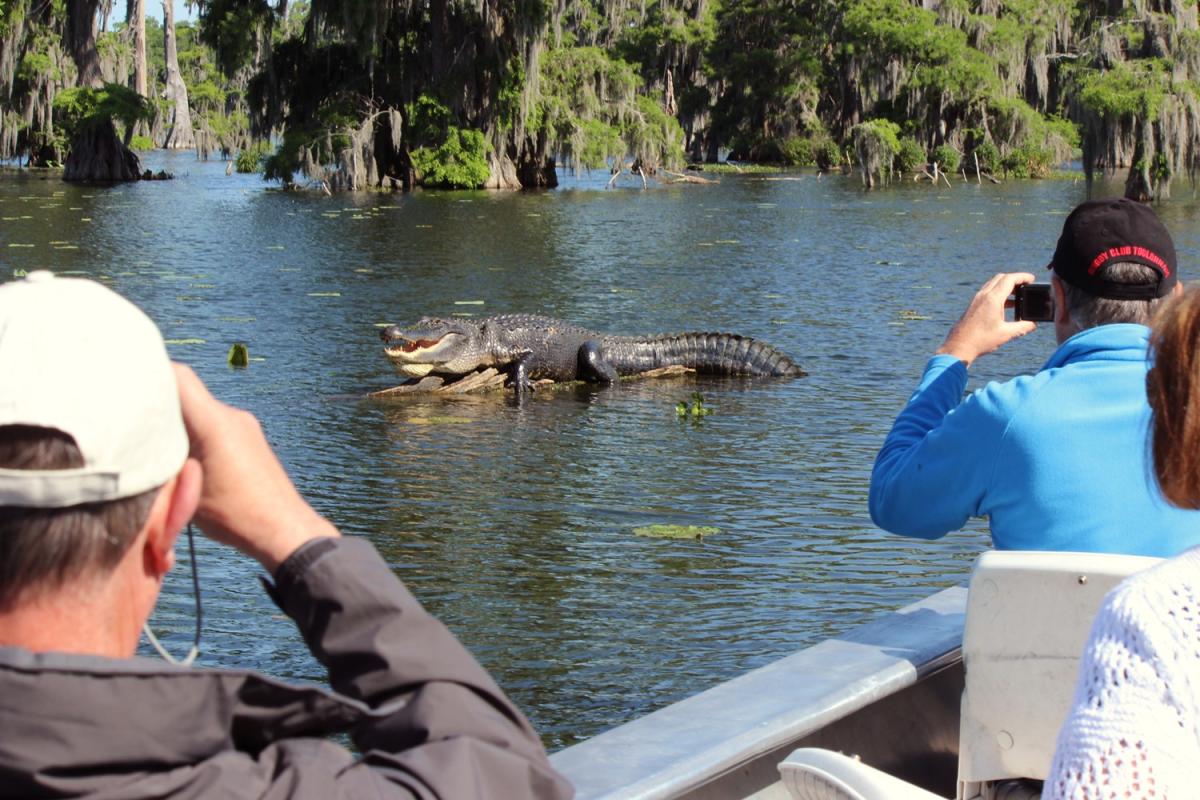 Pass through labyrinths of cypress and tupelo trees while watching for birds, wildlife, and alligators, while learning about our swamps and bayous from a local boat captain. Or, rent a kayak or canoe and explore on your own.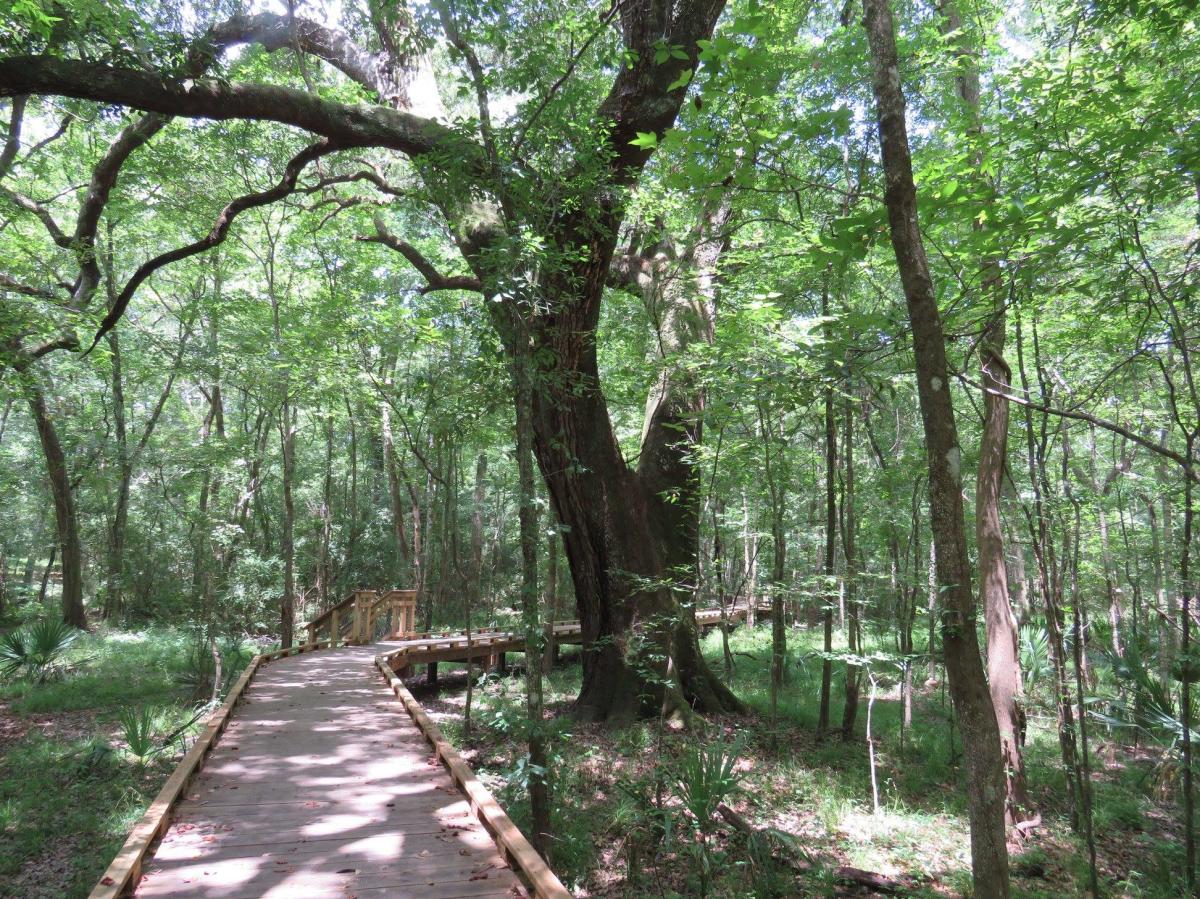 Covering 150 acres with 6 miles of hiking trails, including wheelchair-accessible boardwalks, a kayak/canoe launch, and a nature education and research station, the park provides a wooded oasis amidst Lafayette's growing urban footprint.
Lake Martin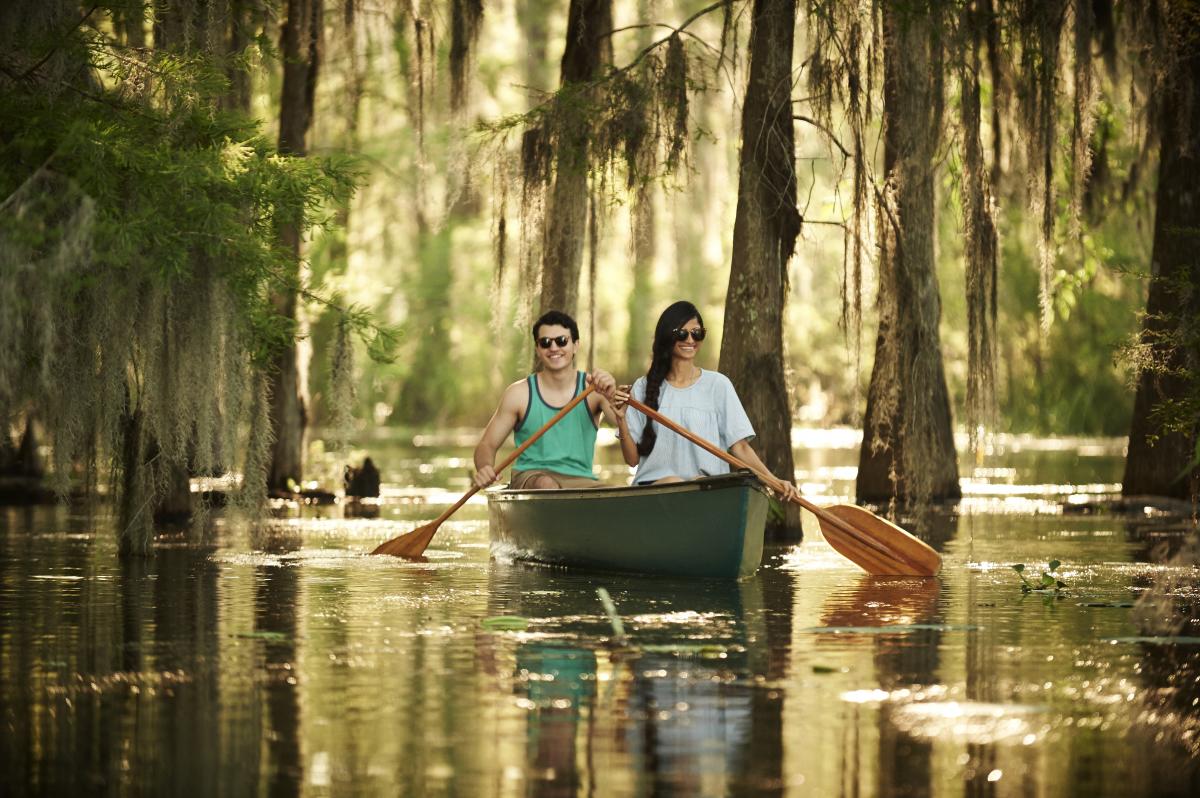 Moss-draped cypress and tupelo trees growing in the swampy waters of this 9,500-acre lake in neighboring Breaux Bridge shelter an abundance of wildlife,  including alligators and other reptiles, colonial nesting water birds such as herons, egrets, ibis, and spoonbills, several species of woodpeckers, and fish just waiting to be caught. Paddle a kayak or canoe (bring your own or rent one from one of several nearby outfitters), take a swamp tour, walk along the trail that borders the lake or take a drive down the length of Rookery Road and enjoy this gem of natural habitat.
Culinary Delights
It's no secret that here in Acadiana, we like to eat! In fact, Lafayette was named "Best Food City in the USA" in the Rand McNally/USA TODAY Best of the Road® Rally. What makes the food in Lafayette so darn good? Of course, there's all the gumbo, jambalaya, étouffée, and other traditional Cajun and Creole favorites crafted from recipes handed down through generations. There's fresh-off-the-boat Gulf seafood and bushels of crawfish harvested from local ponds. Our acclaimed restaurants run the gamut from casual eateries specializing in po-boys or plate lunches to fine dining experiences that make every meal a special occasion. Beyond the Cajun, Creole, and Southern cuisine, you'll also find a plethora of global gastronomy, a growing garden of vegetarian options, and a lively craft beer and mixology scene.
EatLafayette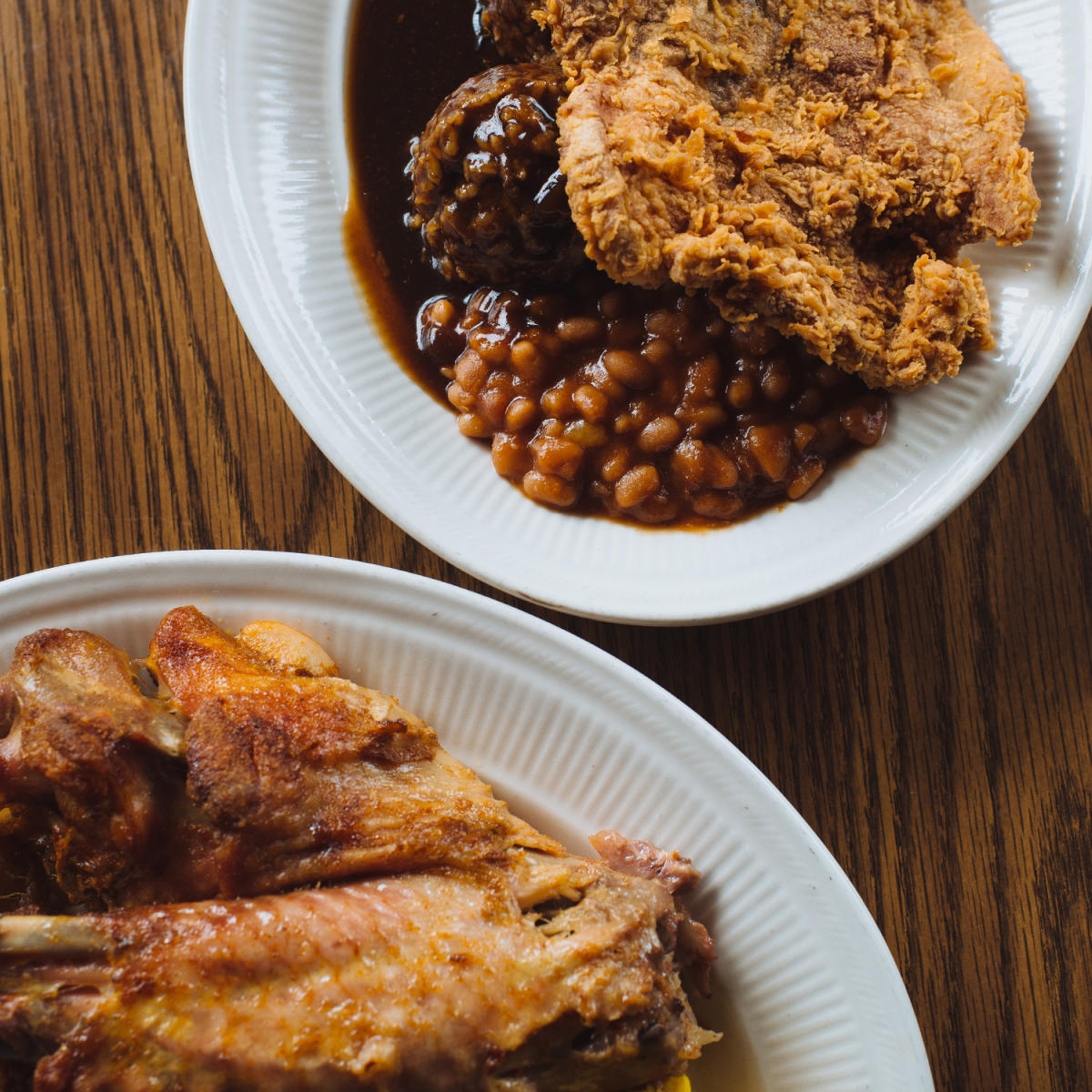 EatLafayette is a year-long showcase of Lafayette's local restaurants and culinary events. Enjoy special deals and menu items in cuisines ranging from Cajun to Creole, Asian to Mediterranean, BBQ to everything in between.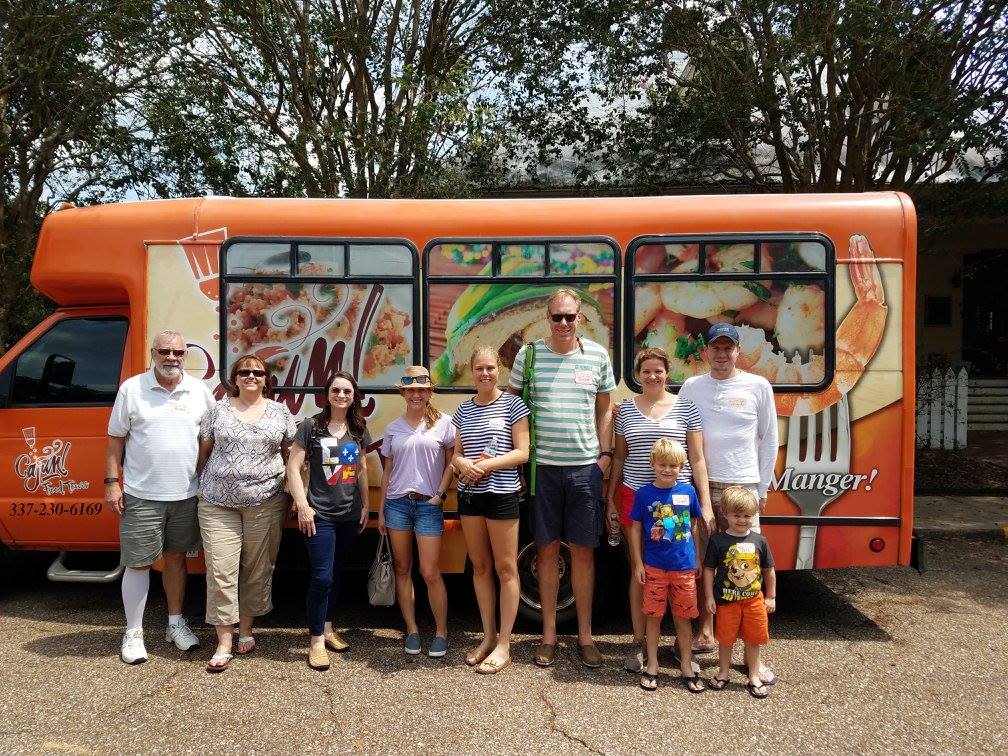 The Lafayette area might be the only place you've ever visited with an actual Cajun Boudin Trail, a self-directed driving route to guide you to the best eateries for indulging in boudin (pronounced BOO'dan). This favorite uncured Cajun sausage is made of cooked meat (pork, but occasionally seafood or duck), rice, and spices. Boudin is one of the signature components of our regional cuisine. Or, if you prefer to explore the culinary scene with the guidance of knowledgeable locals, book a tour with Cajun Food Tours.
Whether your idea of a good time involves two-stepping around one of our famous dancehalls, paddling down a bayou beneath moss-draped oaks, sitting in at a Cajun music jam, dining on authentic Cajun and Creole cuisine, fishing for the big one, or being mesmerized by nature on a swamp tour, Lafayette is your fall headquarters for all the vacation fun Lafayette has to offer.