Louisiana's prime location in the South means the weather can be hot and humid, but plenty of places around town provide a refreshing splash of fun. And even though Lafayette's balmy winters, families can dive right into swimming pools and splash pads open year-round.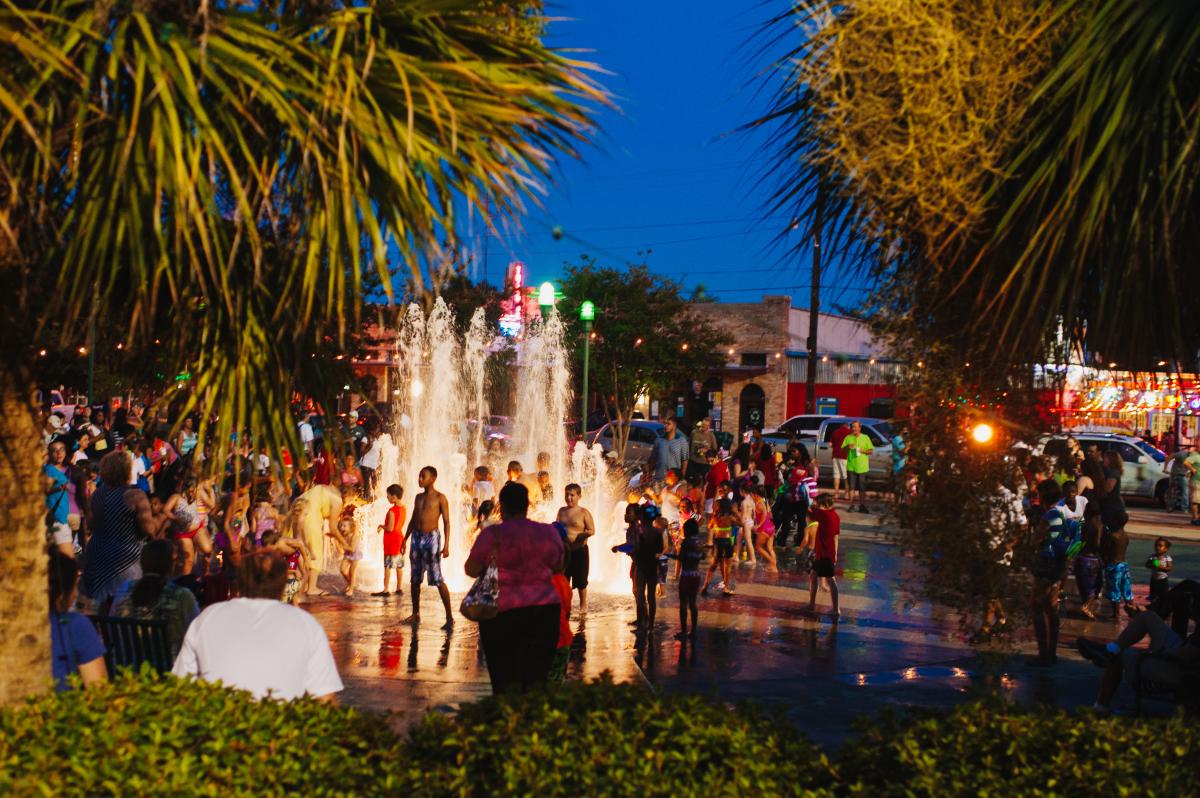 Toddlers to tweens can't resist a splash pad, and Acadiana has some super-cool spots for getting soaked—not to mention, most are free! After a morning exploring Downtown Lafayette's attractions, head to Parc Sans Souci's splash pad, which is open all year. While you're there, be sure to get your picture made at the iconic Lafayette sign. *Note: As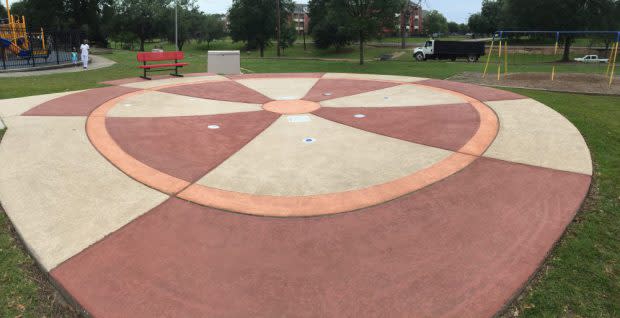 Image courtesy of Developing Lafayette
Near the University of Louisiana's campus is Lafayette's largest park. Girard Park is home to multiple play structures, sports courts, and a duck pond, along with a splash pad that's popular with the locals. The splash pad operates in the spring, summer, and fall.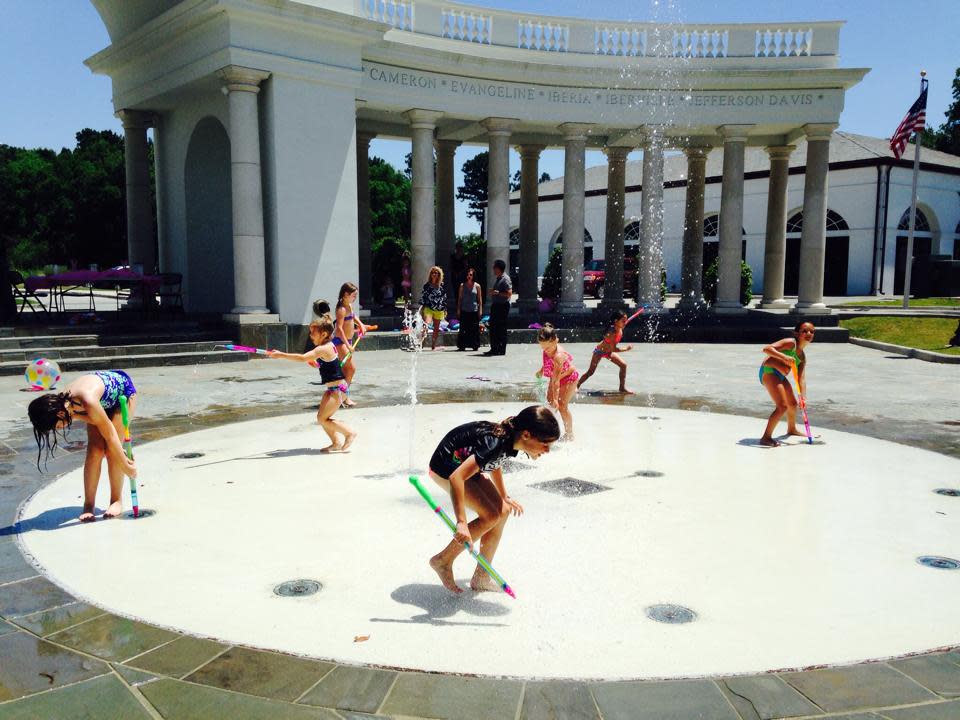 Image courtesy of Facebook.com/ParcLafayette/
At Parc Lafayette, in the area's upscale shopping district, families can shop, dine then play on the playground underneath regal white columns. The splash pad is open daily in the spring, summer, and fall.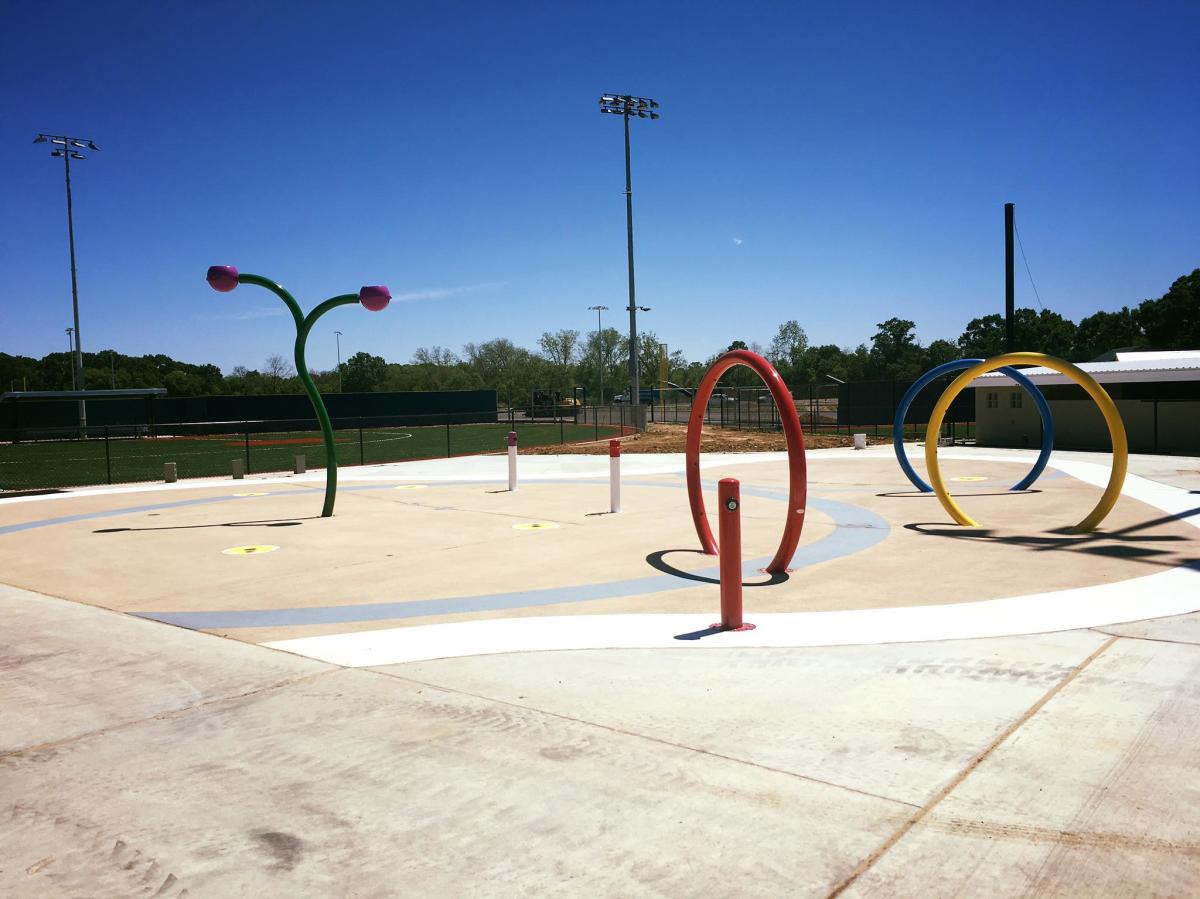 Image courtesy of Facebook.com/StJulienPark/
If you're in town for a soccer or baseball tournament, you know how hot it can get. The Broussard Sports Complex at St. Julien Park just unveiled a new splash pad and playground perfect for your little players to chill out after the game. The splash pad operates from May through October.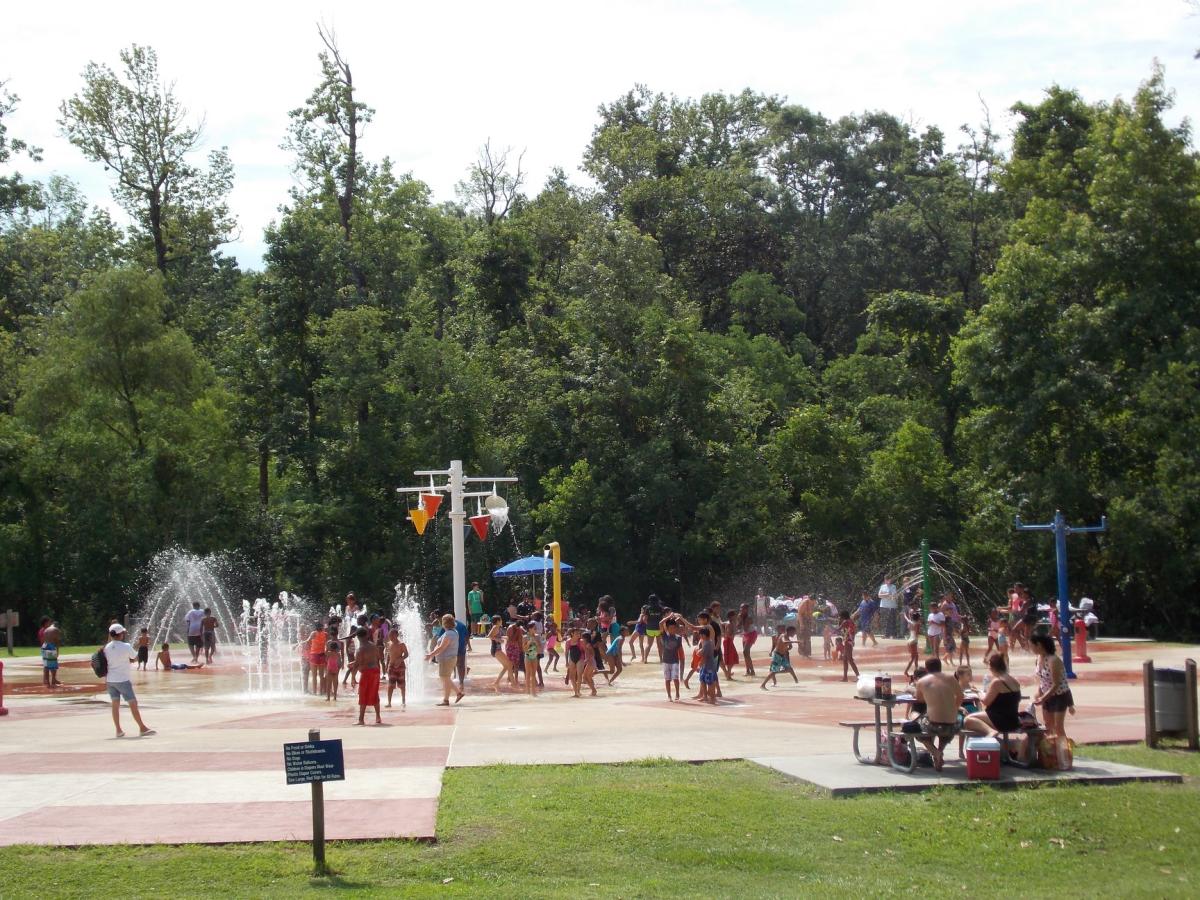 Image courtesy of Facebook.com/FriendsofPalmettoIsland/
South of town on the Vermilion River, Palmetto Island State Park is worth a visit, offering a true Louisiana outdoor experience with scrubby palms, massive oak trees, and meandering creeks. After hiking and canoeing, take a break at the mega water playground, complete with mushroom-shaped showers, dump buckets, geysers, and sprayers. Make a day of it by renting a pavilion for $40, right next to the playground. Coolers and lawn chairs are welcome! The water playground is open Tuesday through Sunday from April through October. The state park is open year-round and charges $3 per person for admission.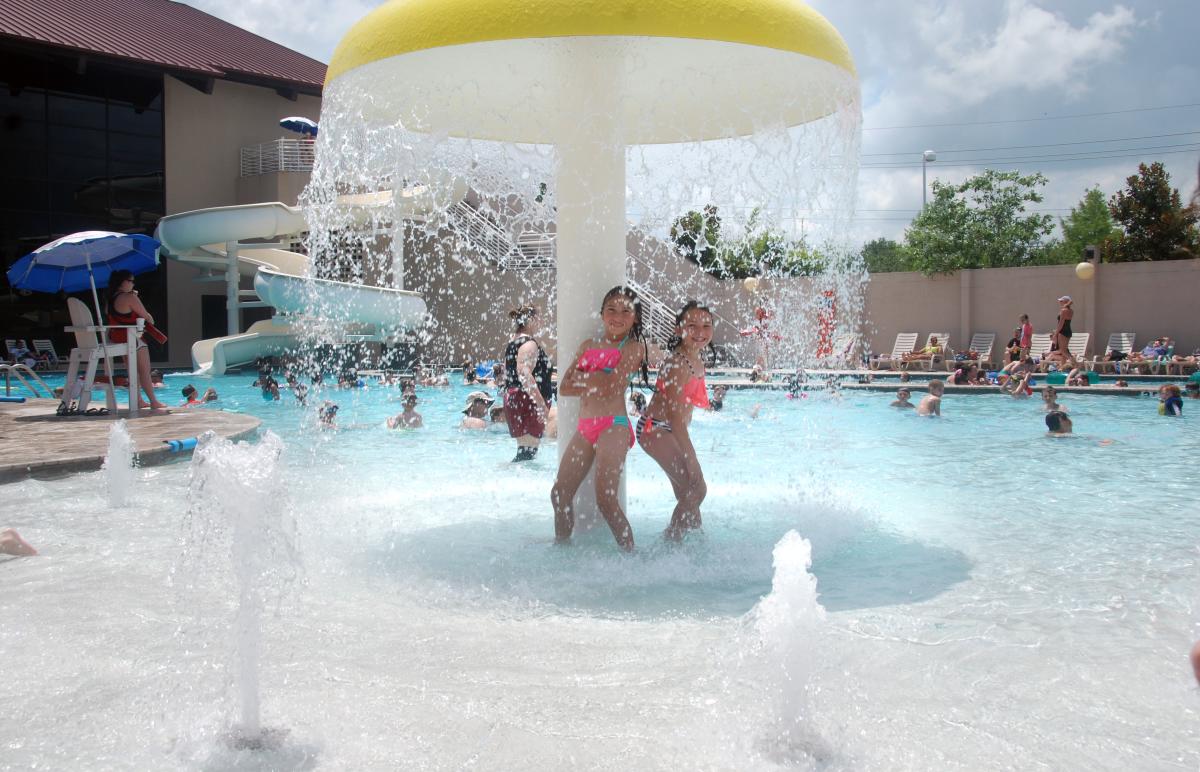 Image courtesy of RedLerilles.com
Lafayette is home to several excellent swimming pools that are available to out-of-town guests. Grab a day pass to Red Lerilles, the largest health club in the South. For $15 a day per person, you'll have access to five different pools, including two heated indoor pools. But the main attraction is the family pool complete with zero-entry, a lazy river with inflatable tubes, a mushroom waterfall, and an exhilarating spiraling water slide. Wee ones will enjoy the splash park and wading pool, while adults can take advantage of the Cold Plunge, a small 60-degree pool designed to help relieve inflammation and stimulate blood circulation. Pools are open daily, with water features available at the family pool only when lifeguards are on duty from mid-April through mid-September.


Image courtesy of CityClubAtRiverRanch.com/
Guests of the Carriage House, an upscale suite hotel, receive access to the exclusive amenities from the City Club of River Ranch. The adventure starts with a walk through the pedestrian-only tunnel to the swimming pool. Big kids can spend the afternoon floating on the lazy river and playing volleyball, while smaller children can frolic around the zero-entry wading pool and splash pad or take a leisurely trip down the waterslide. The pool is open daily from May to Labor Day, and in the off-season, the pool is open only on weekends, though water features and lifeguards may not be available.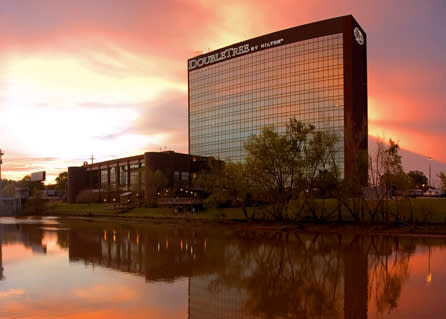 Looking for a place to stay overnight with great pool options? DoubleTree by Hilton features an outdoor swimming pool overlooking the Vermilion River for relishing and relaxing after a busy day. Home2Suites by Hilton and SpringHill Suites, which are conveniently located near Lafayette's shopping, dining, attractions and community sports complexes, also include outdoor pools.
Have fun and stay cool out there!