February may be one of the shorter months jam-packed with celebratory events like the Superbowl, Valentine's Day, President's Day, and Mardi Gras, but what makes this month even more significant is the celebration of Black lives and history with Black History Month.
Beginning in 1926 as a week-long celebration honoring African Americans' heritage, challenges, achievements, and culture, the event has expanded to the entire month of February.
We're participating in the celebration by spotlighting some notable figures from the Lafayette area as well as diving into the history of the Mardi Gras Indians and exploring our Black-owned restaurants, as well as featuring some Black History Month events happening in the community.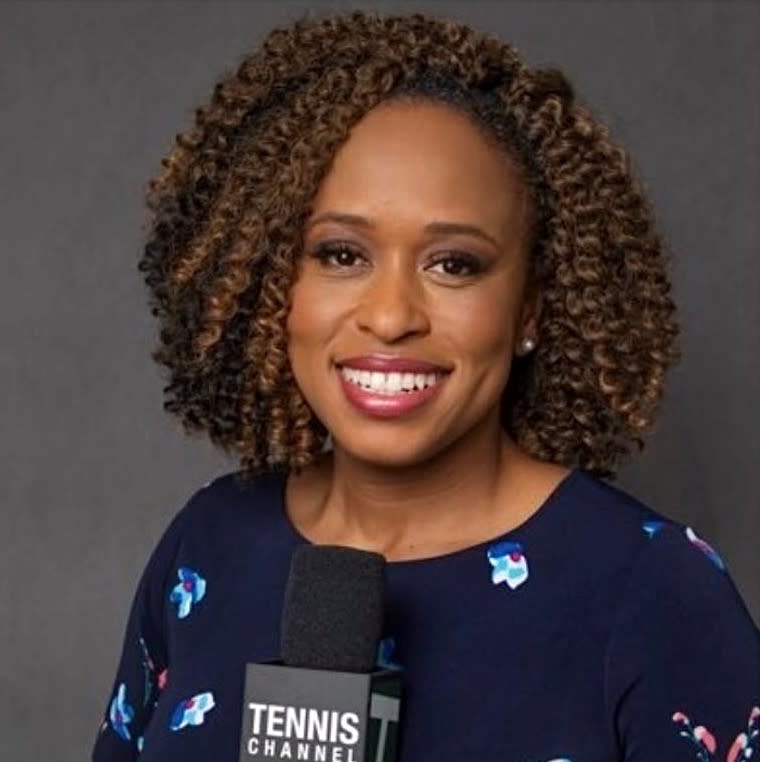 Chanda was born in Lafayette to Edward D. Rubin, a Louisiana state judge, and Bernadette Fontenot Rubin. She began playing tennis at a young age and competed in her first tournament at seven. Rubin went pro in 1991 and competed at Wimbledon in 1992. In her second round at Wimbledon, she played and won the longest women's match in history.
 
She ended her pro career in 2006, finishing with seven Women's Tennis Association singles titles and ten doubles crowns. She was inducted into the Southern Tennis Hall of Fame in 2009 and the Louisiana Sports Hall of Fame in 2013.
 
After playing, Chanda served three terms as a director-at-large on the United States Tennis Association Board of Directors and earned a bachelor's degree from Harvard. She also started the Chanda Rubin Foundation (in association with the Southern Tennis Patrons Foundation) to promote tennis and education for youth players.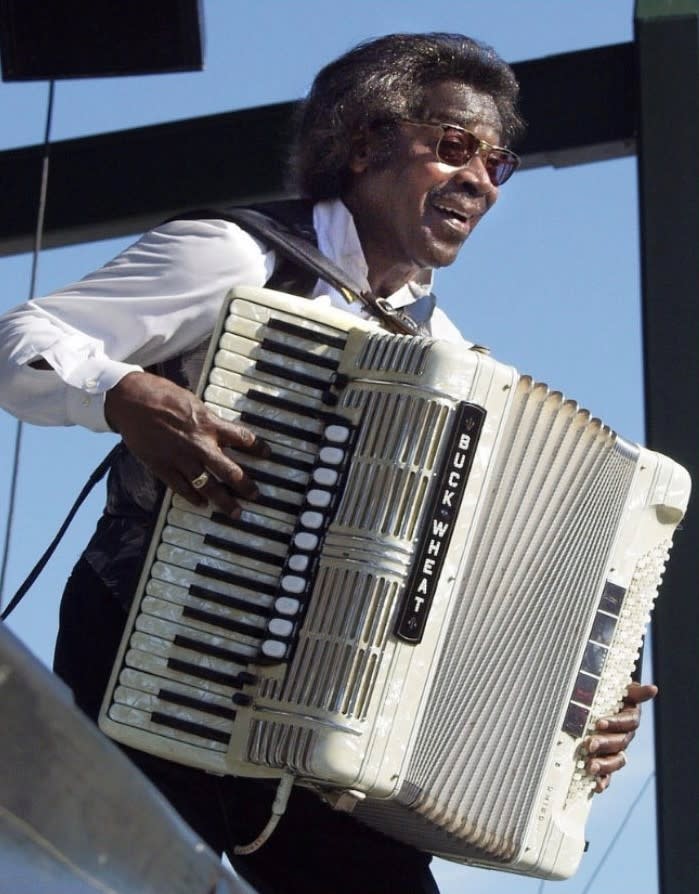 Nicknamed after "Buckwheat" from Our Gang/The Little Rascals, the late Buckwheat Zydeco didn't always prefer zydeco music. His father was an amateur Creole accordion player, but Buckwheat preferred listening and playing rhythm and blues. He eventually became proficient at the organ and, by the 1950s, was backing Joe Tex, Clarence "Gatemouth" Brown, and many others. It wasn't until 1971 that he founded Buckwheat & The Hitchhikers, a funk band he led for five years. In 1976, he accepted an invitation to play as an organist with Clifton Chenier's Red Hot Louisiana Band. Then, he discovered the effect zydeco music had on its audience.
 
He picked up the accordion in 1978, and after a year, he felt ready to start up his band, Buckwheat Zydeco. The band went on to be nominated for their first Grammy in 1983. They signed to Island Records and became the first zydeco act on a major label. Their music has appeared in many popular movies, like The Waterboy, and he recorded and performed the theme music for a PBS series. Buckwheat then went on to win an Emmy for his music in the CBS movie Pistol Pete: The Life and Times of Pete Maravich. As a renowned zydeco performer, Buckwheat Zydeco performed with famous musicians, such as Eric Clapton, U2, and the Boston Pops. They also performed at the closing ceremony of the 1996 Summer Olympics.
 
Buckwheat Zydeco's last album, released in 2009, was nominated for a Grammy. At 68, Buckwheat passed from lung cancer at Our Lady of the Lourdes Regional Medical Center.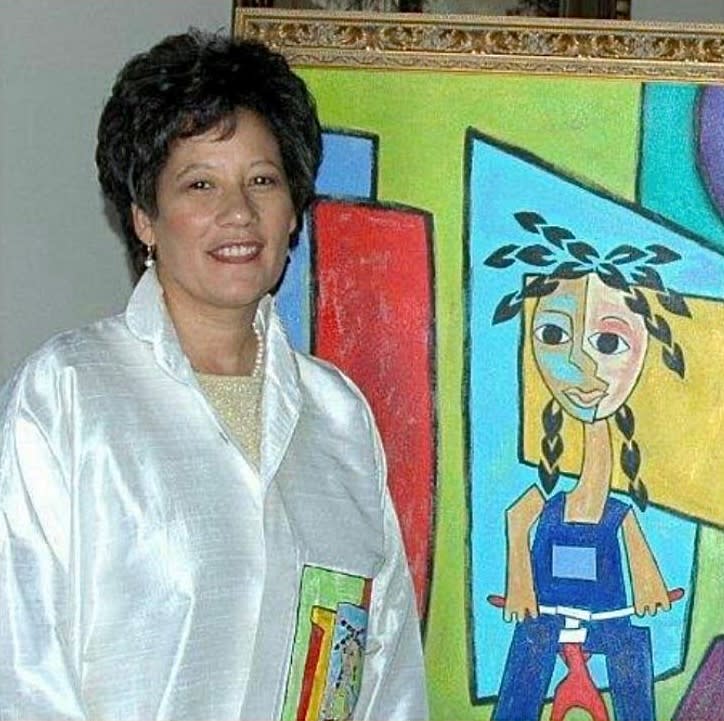 Banks is a Lafayette-born renowned artist who paints the culture of Southern Louisiana. She began painting at just six years old and later earned her Master of Fine Arts from the University of Louisiana at Lafayette after being encouraged by her husband. Banks' signature series is the "Little Red Tricycle", which portrays a little girl in pigtails on a three-wheeler bike. In 2016, she collaborated with UL-Lafayette to turn the series into an animated short film. The Lafayette Convention and Visitors Commission commissioned her art to promote the region and the state, making her one of only five artists whose artwork is featured on postcards for Louisiana Travel.
 
Many businesses and restaurants across the region feature her paintings, with some Creole restaurants designed around them. Banks has an impressive list of patrons, including Bill Cosby, Cher, Roberta Flack, former Louisiana Governor Kathleen Blanco, Marriott Hotels, New York Central Fire Dept, and many more.
Chubby Carrier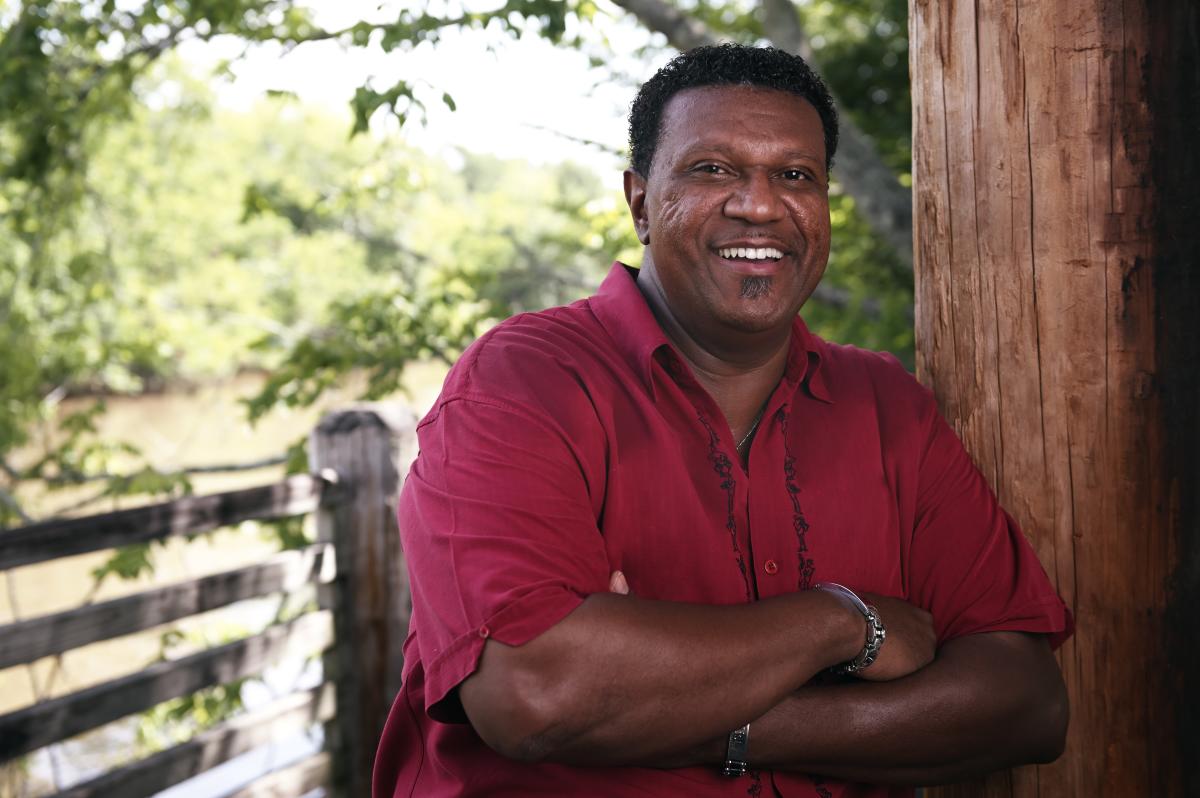 Zydeco music runs in Chubby Carrier's family, with his dad and grandfather being zydeco musicians. Chubby started playing drums with his father's band at 10. At just 17 years old, he got a life-changing phone call from Terrance Simien inviting him to play drums for his European tour with legendary rhythm and blues musician Fats Domino. He played with Terrence Simien and The Mallet Playboys for two years before venturing out on his own to form Chubby Carrier and the Bayou Swamp Band in 1989. They toured the US, Canada, and Europe before being signed to their first record label. The band recorded seven studio albums between two record labels, leading Chubby to create his Swampadelic Records in 2000.
 
As the band started recording under Chubby's label, their public notoriety grew. Their 2010 release, Zydeco Junkie, won the GRAMMY for Best Zydeco or Cajun Music. Wanting to introduce Zydeco to children, Chubby founded the Zydeco A-Z educational project. Through the project, Chubby Chubby visits elementary schools, colleges, and universities, spreading the opportunity and knowledge his father and grandfather gave him.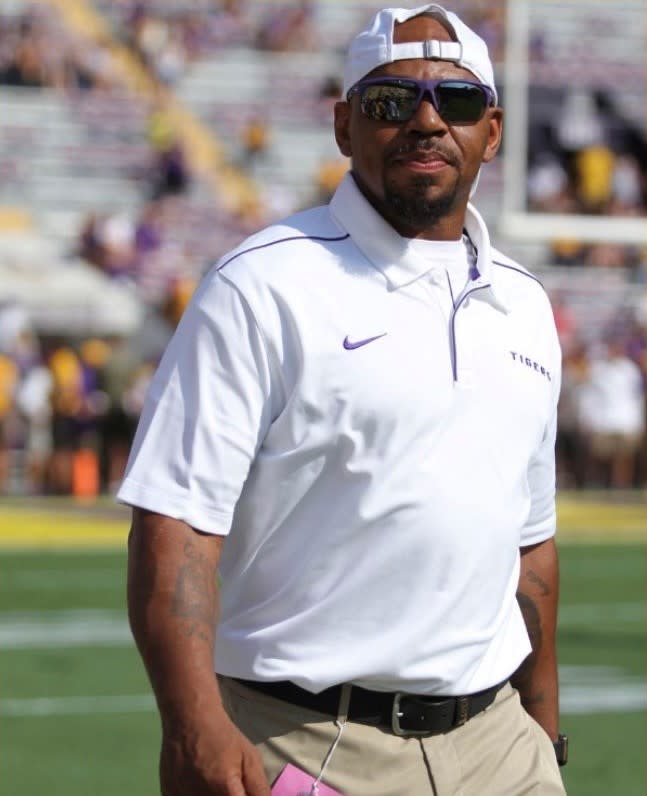 As a former LSU running back coach and former running back for the New England Patriots, Kevin Faulk started his football career at Carencro High. He committed to LSU, where he was voted to the College Football All-America Team by the Associated Press. He graduated in 1999 with a degree in kinesiology. The Patriots selected Faulk in the second round of the NFL Draft in 1999. He was dubbed the "Swiss Army Knife" on the team for being a versatile player. Not only did he play as a running back, but he was also skilled in playing as a wide receiver, special teams as a gunner, and a return specialist. Faulk is a three-time Super Bowl Champion winning with the Patriots for the Super Bowl XXXVI, Super Bowl XXXVIII, and Super Bowl XXXIX.
 
In 2012, Faulk announced his retirement, appearing on NESN for a game recap and preview. He also appeared on The Real Pre-Game Show on WEEI-FM 93.7 FM. In 2015, Faulk was inducted into the Louisiana Sports Hall of Fame. In 2016, he was elected into the Patriots Hall of Fame. On Jan. 10, 2022, he was announced as a 2022 inductee of the College Football Hall of Fame.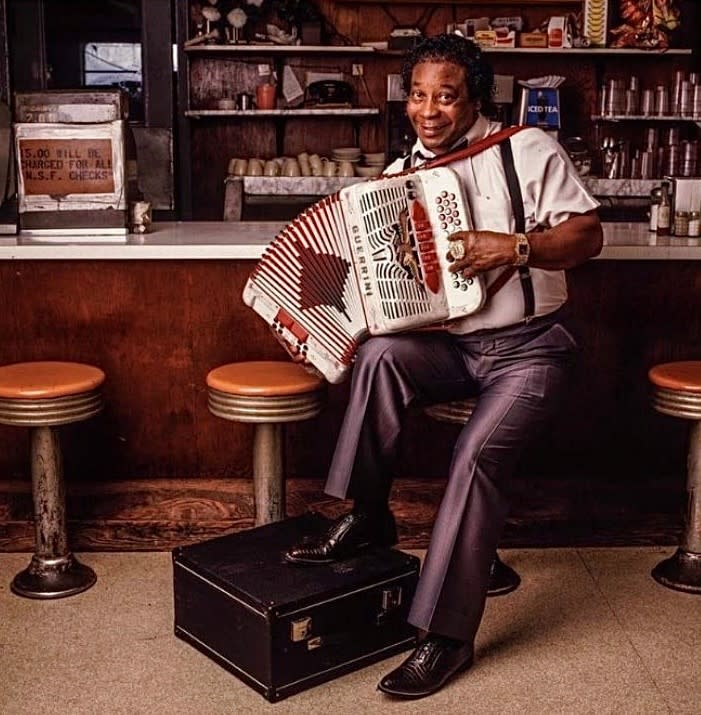 Born and raised in Carencro, the late Rockin' Dopsie, born Alton Rubin, taught himself to play the accordion at 14. He and his father would play together until Dopsie moved to Lafayette. He began performing in a duo with a washboard-playing relative, Chester Zeno. In 1955, Dopsie met Zydeco's most important founding father, Clifton Chenier. Chenier became his mentor, and Dopsie realized his full potential as a musician under him. In the years that followed, Dopsie perfected his unique style - playing the right-handed accordion upside-down, making it a left-handed instrument. In 1973, Dopsie met author and producer Sam Charters, who helped him record a series of five albums on the Sonet label.
 
After those albums took off, Dopsie would play shows in Europe twice a year. Dopsie sustained high popularity in clubs throughout Louisiana during the 80s and 90s. He released his last album, Louisiana Music, in 1991. He remained active in the Louisiana music scene until he died in 1993. The Zydeco Twisters, Dopsie's band, is still active today and is led by his son, Rockin Dopsie Jr.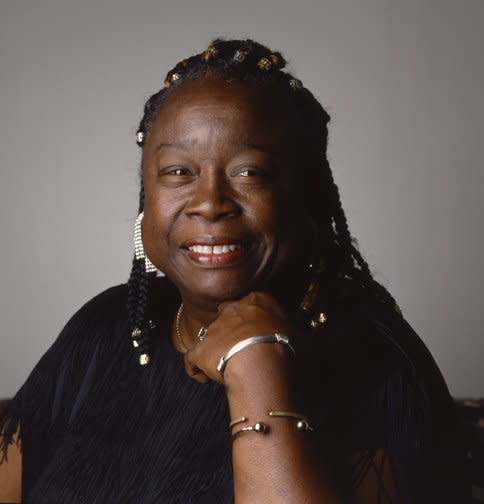 Born and raised in Lafayette, the late Carol Fran is best known as a soul blues singer, pianist, and songwriter. She subsequently relocated to New Orleans, commencing her jump blues singing career with Don Conway. It was there she married sax player Bob Francois. Thus, giving her the name Carol Fran. She established a tremendous musical presence around Bourbon Street, leading her to tour Mexico. Fran was offered a recording contract from Lyric Records and released a cover of "Crying in the Chapel." However, her momentum was stalled by Elvis Presley releasing his version.
 
In 1967, Fran signed with Roulette Records but focused on performing in Louisiana clubs without gaining much success. Fran remarried in 1982 to session guitarist Clarence Hollimon. The two relocated to Texas and, in 1992, released their album Soul Sensation. They released two more albums before Hollimon's death in 2000. She moved back to Lafayette and recorded her first solo record, Fantastic, in 2001. Carol Fran was a recipient of the 2013 National Heritage Fellowship by the National Endowment for the Arts. She also released an LP in 2020 titled, All Of My Life: The Saint Agnes Sessions.
 
Also in 2020, her documentary film, Carol Fran: Tous Les Jours C'est Pas La Même, Every Day Is Not The Same, was released by Coulee Productions. Carol Fran died in 2021 due to post-COVID complications.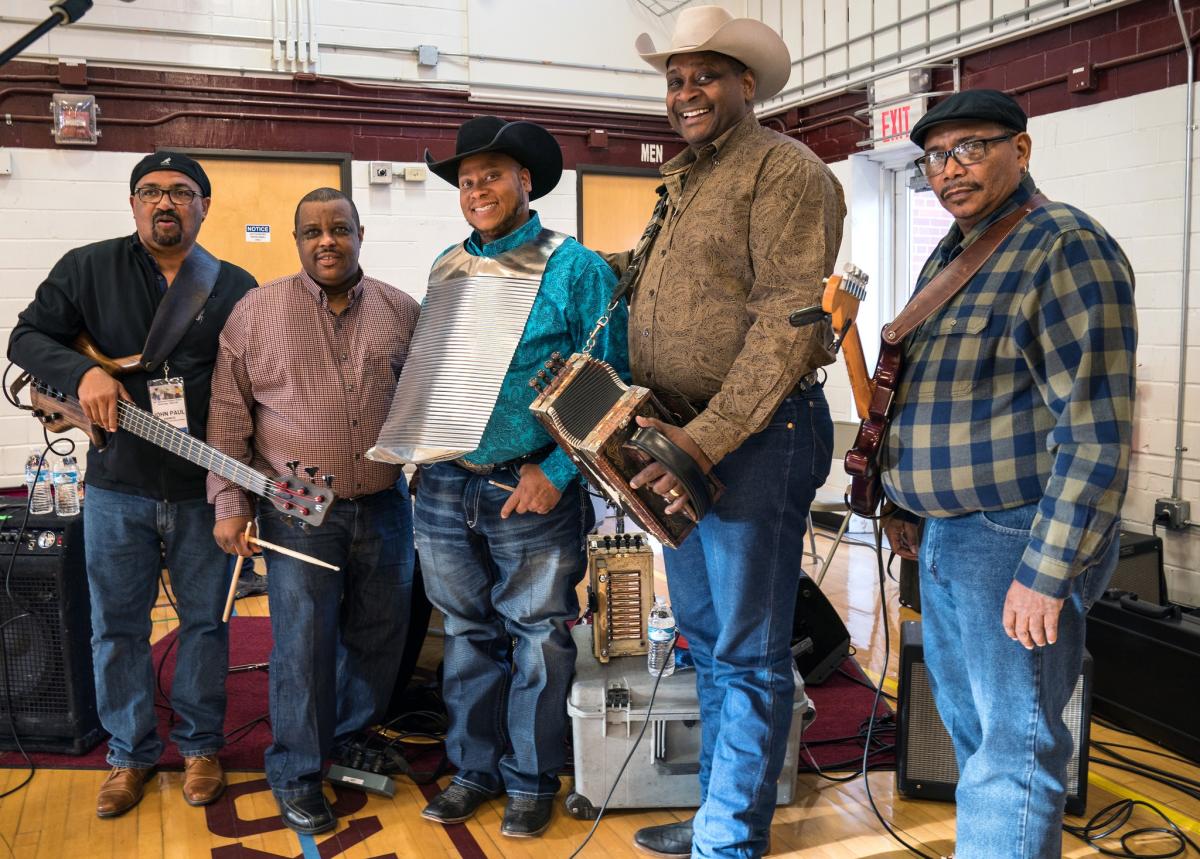 Geno Delafose was born and raised in Eunice in 1971. At just eight years old, he started playing as a rubboard player with his father's band, the Eunice Playboys. He switched to the accordion in the early '90s and played with his father's band until he died in 1994. It was also that year he debuted his French Rockin Boogie album on Rounder Records. The album also became the name of his band, which he still plays with today. He released two more albums under Rounder Record before signing with the Time Square label to release Everybody's Dancin' in 2003. In 2004, he appeared in the compilation album Creole Bred: A Tribute to Creole & Zydeco on Vanguard Records.
 
Geno Delafose was nominated for a Grammy Award in the "Best Zydeco or Cajun Music Album" category in 2007 for his album Le Cowboy Creole. He still plays live shows around Acadiana and raises cattle and horses on his ranch.