From the first December jingle jingle in anticipation of the arrival of Papa Noël to the last strains of the Mardi Gras song constantly heard in February, winter in Lafayette is a season of celebration and an opportunity to experience all that America's Happiest City has to offer.
Winter has its own flavor here, and whether it's the spicy richness of a steaming bowl of gumbo warming you from the inside out or the addictive sweetness of king cake just about everywhere from January 6, the official start of Mardi Gras Season, through Fat Tuesday itself, winter tastes delicious!
Winter also brings the start of crawfish season. You'll find the tasty crustaceans well represented on restaurant menu selections, in backyard boils, and freshly caught in grocery stores and markets throughout the area. Locally harvested Gulf shrimp, oysters, and fish are at their succulent best at this time of year and are particularly tasty in the po'boys that are iconic Lafayette fare. Add to the mix such regional favorites as jambalaya, etouffee, boudin, andouille sausage, as well as plate lunches, and you'll quickly eat your way through winter and discover why Lafayette was named Best Food City in the USA in the Rand McNally/USA TODAY Best of the Road® Rally.
Winter is a fun time in Lafayette, and the festive spirit is everywhere. Red and green Christmas decorations give way to the purple, green, and gold of Mardi Gras, and the revelry continues. Check out Lafayette's Wintertime Guide below.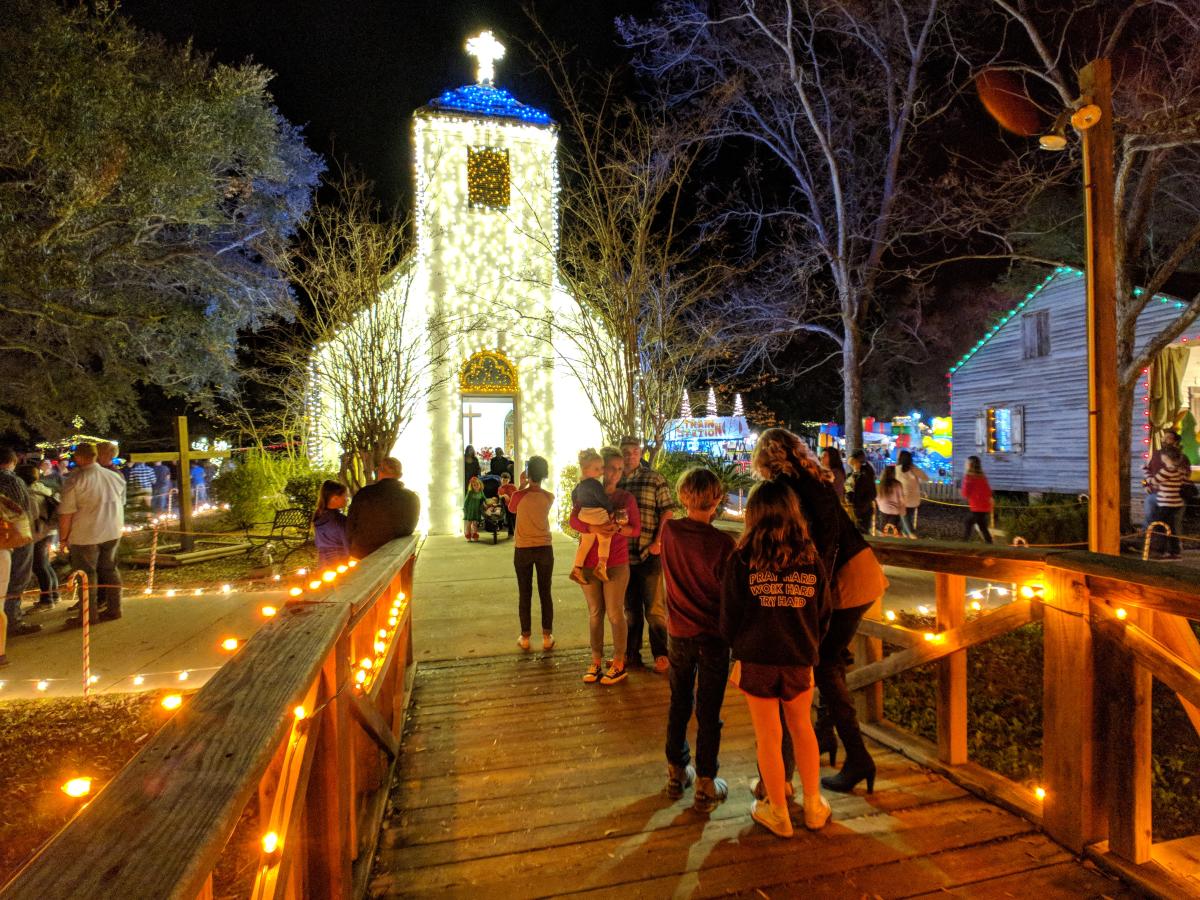 Time-honored traditions and new events destined to become traditions --- the holiday season in Lafayette Parish is filled with joy! Twinkling light displays, holiday markets, concerts, music, foodie events, tree lightings, and opportunities for dancing the night away add to the merriment. Light shows, parades, performances, carolers, and more will bring the family in the holiday spirit.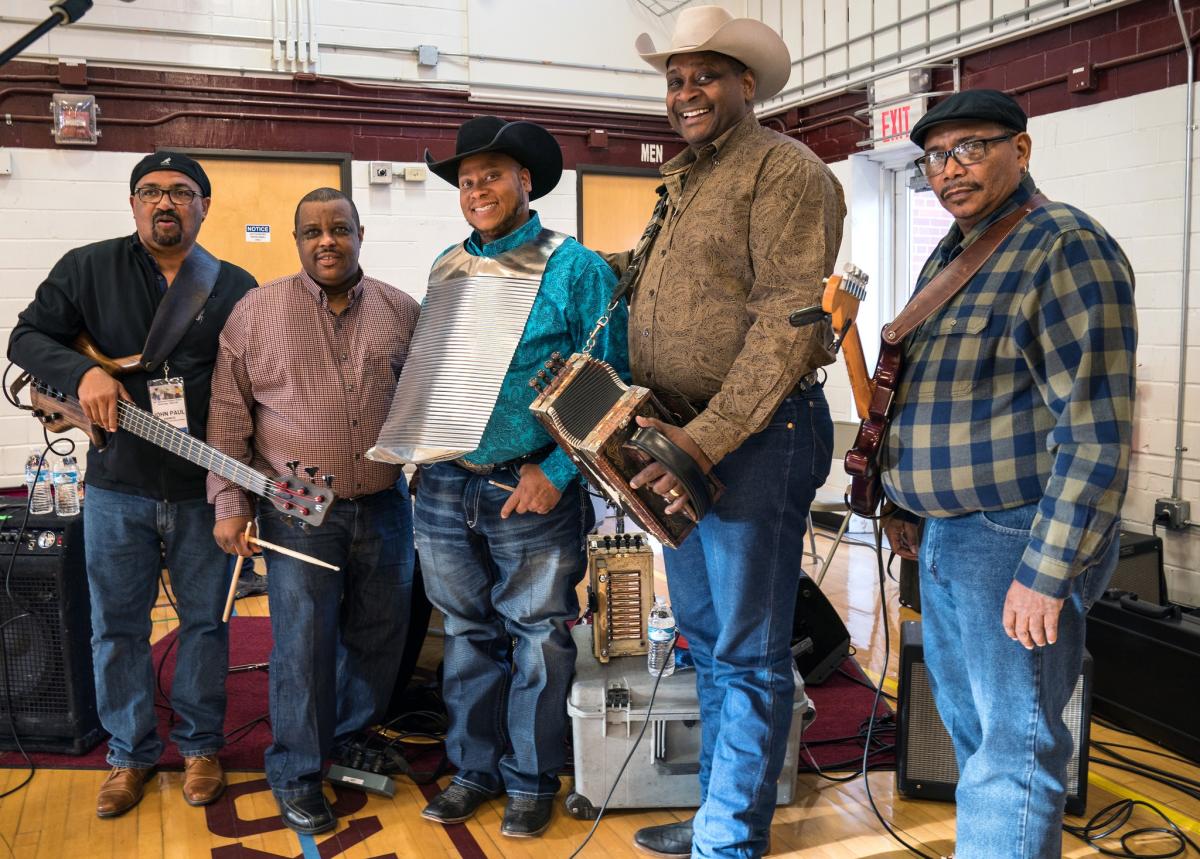 In the last decade, Cajun and Zydeco music enthusiasts from all over the country have made Lafayette THE place to be to get their dance on and usher in the coming year. The Wednesday before New Year's Eve, through the big night itself, Lafayette's dancehalls are filled with happy feet of visitors and locals two-stepping and waltzing across the floor.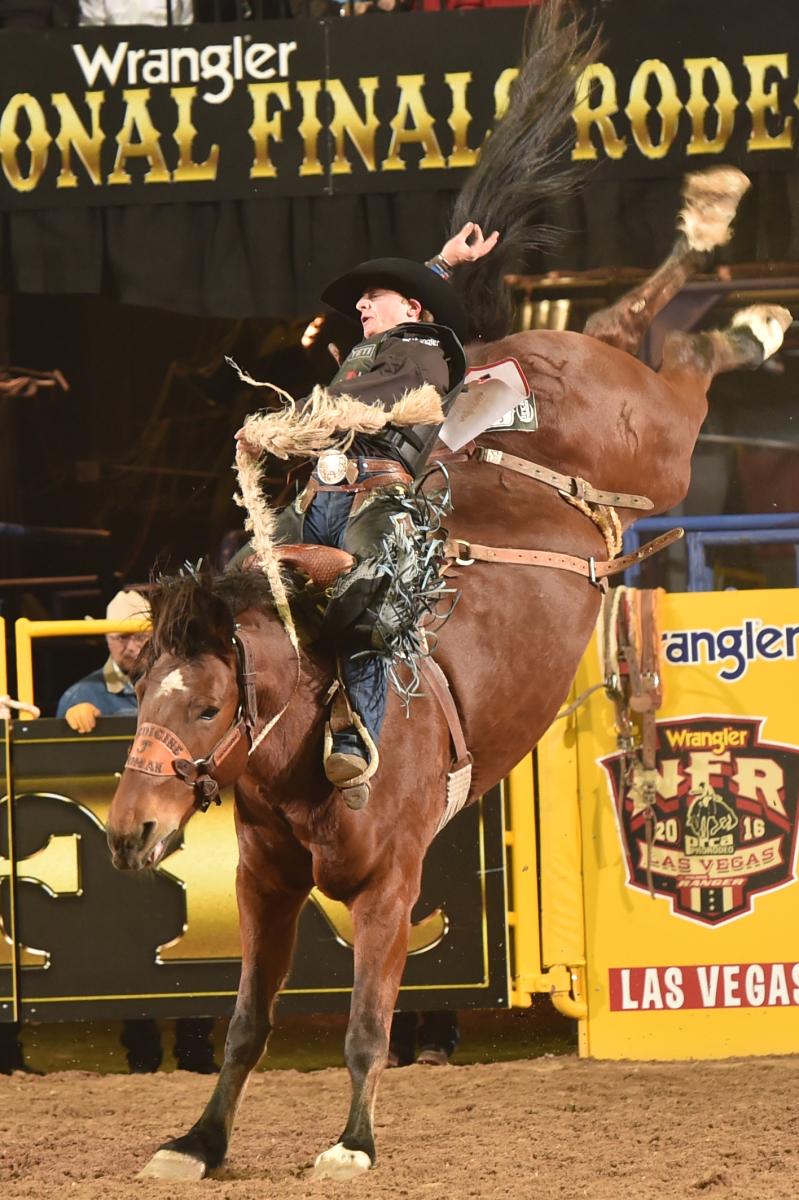 Ride 'em, cowboy and cowgirl! For over 70 years, Louisiana's most famous and longest-running rodeo happens at the Blackham Coliseum in early January and features the world's greatest rodeo competitors, livestock, and entertainers.
Opelousas Gumbo Cook-off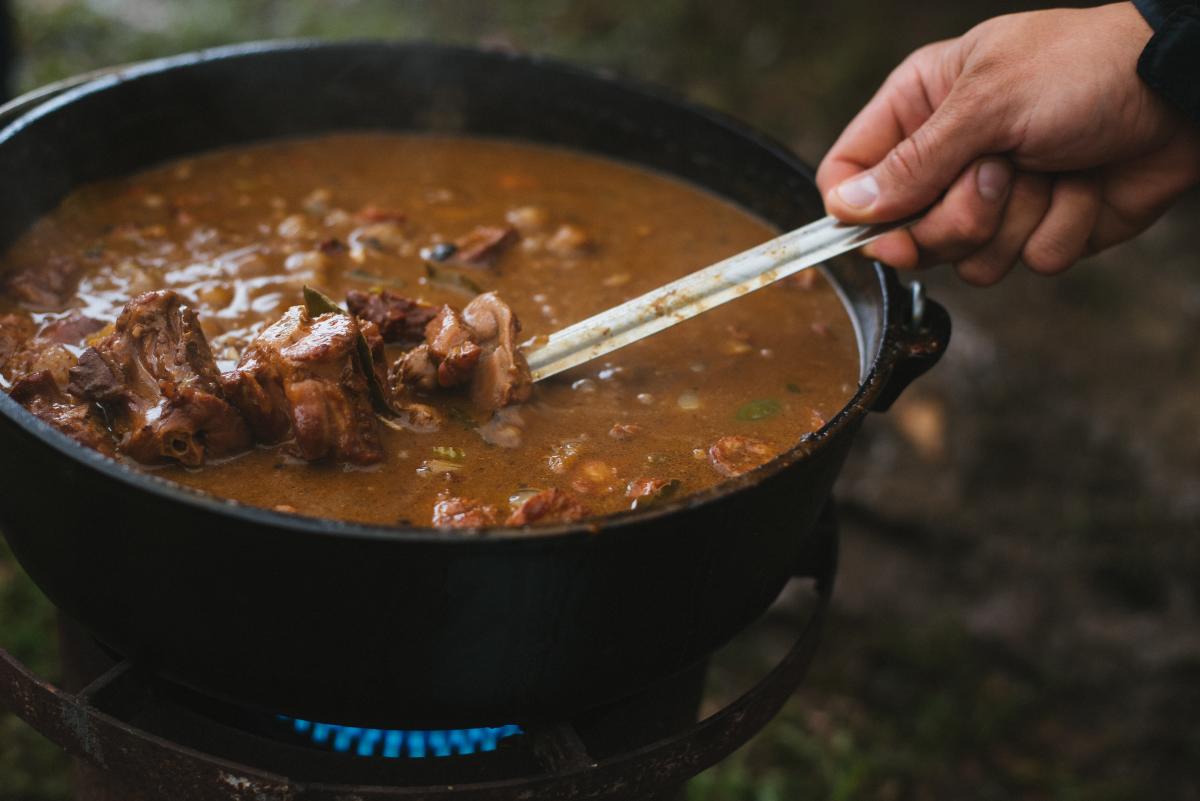 If you find yourself craving some great gumbo on the last Saturday in January, get your fill at the annual Gumbo Cook-Off in Opelousas, where local chefs will be competing, and you get to sample the results. Then, dance it off with a full lineup of live Cajun and zydeco music. The best part? All the proceeds from the cook-off benefit a child whose family is burdened with medical-related expenses.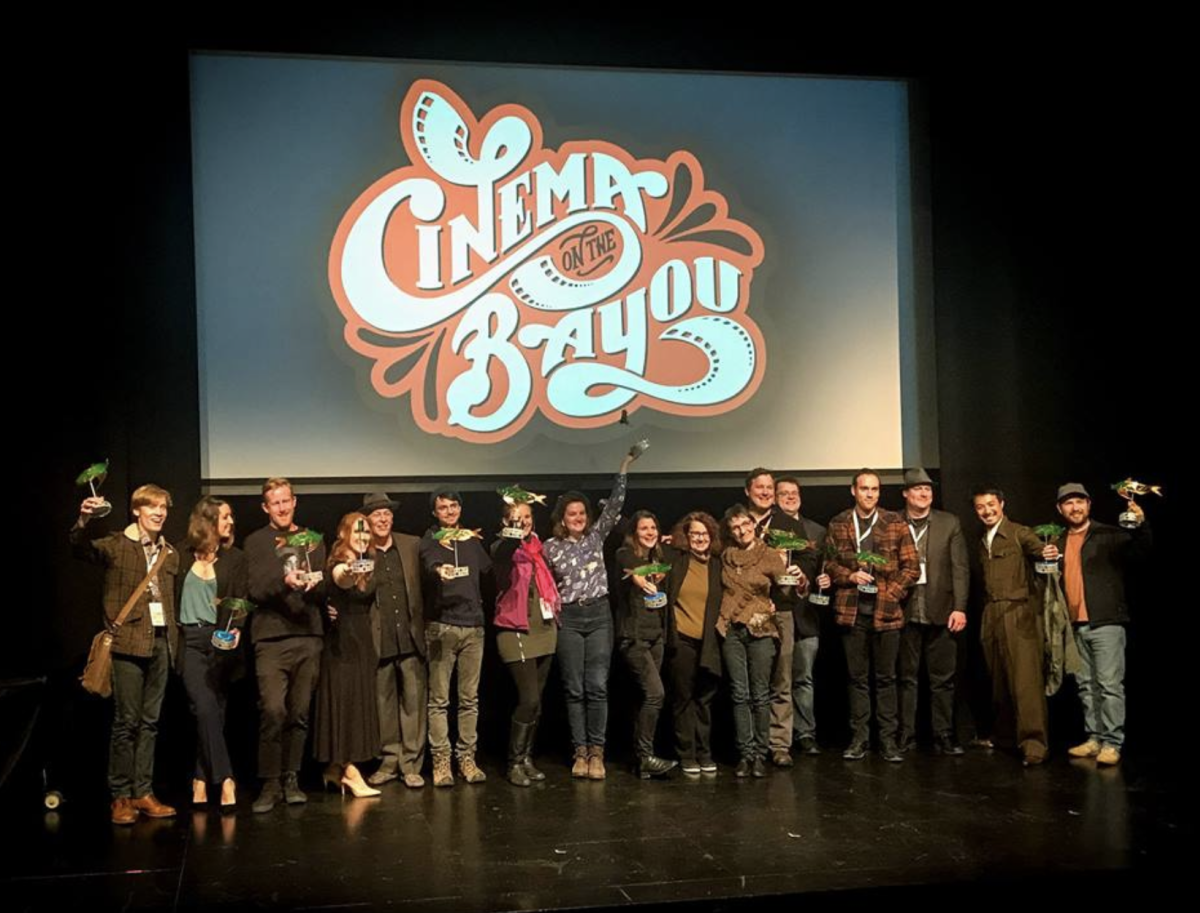 Lights, camera, action! Cinema On the Bayou Film Festival takes place the last full week of January into early February. Cinema on the Bayou presents U.S. and Louisiana premieres of new, cutting-edge fiction and non-fiction films from around the world, laced with Cajun culture's unique cuisine and great music.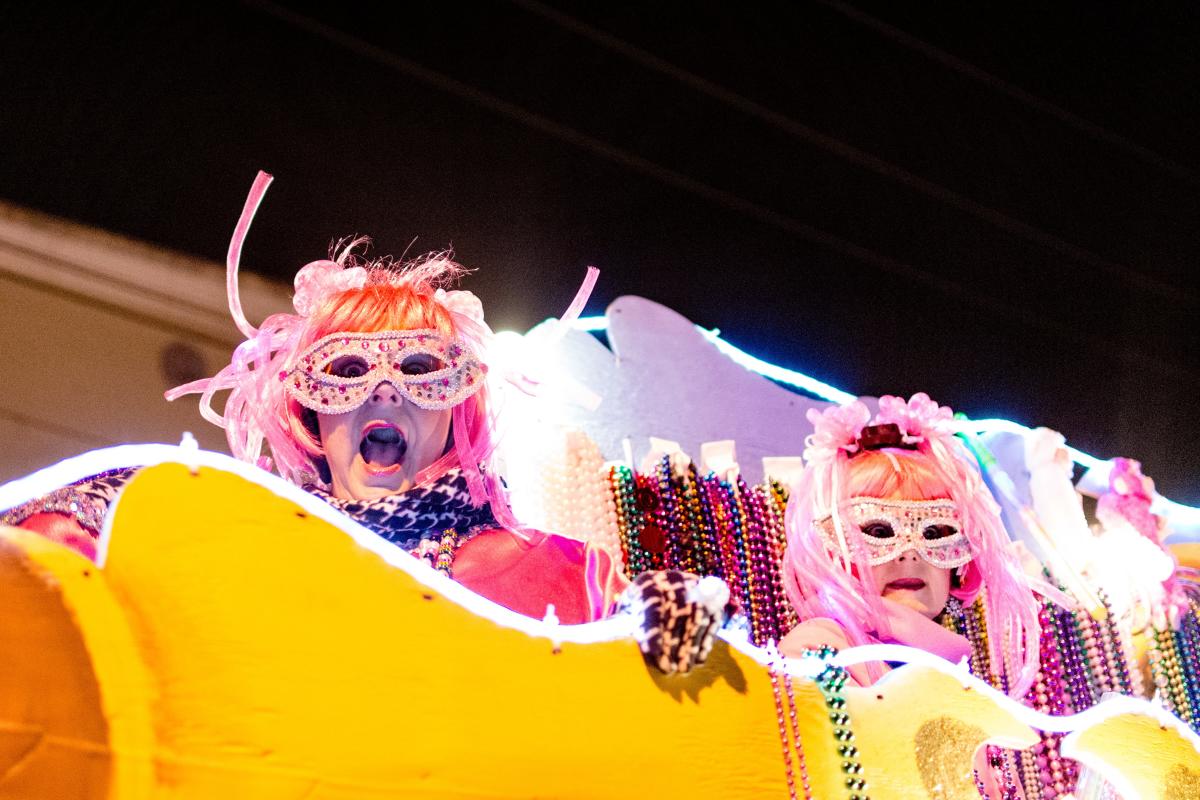 The holiday season culminates in purple, green, and gold splendor on Mardi Gras. In Louisiana, Mardi Gras is a state holiday, and we know how to celebrate in Lafayette! Between the official start of Mardi Gras season on January 6, Twelfth Night, and Mardi Gras day, the joyous spirit infuses every aspect of life. Revelers from all over the world participate in the spectacle of parades, balls, and beads in the city or the countryside, the unique and colorful rural celebrations, such as the courir or Mardi Gras run, dating back to the founding of the Cajun settlements. In the days leading up to Mardi Gras, the area's dancehalls and bars feature a plethora of Lafayette Parish's hottest Cajun and zydeco bands playing to packed dance floors of locals and visitors alike. Additionally, Lafayette's answer to New Orleans' famous Mardi Gras Indians parade and perform on Mardi Gras day in spectacular hand-crafted costumes intricately adorned with beads and feathers. There is no better time to visit Lafayette during this colorful celebration of Mardi Gras season.
Cajun Music Jams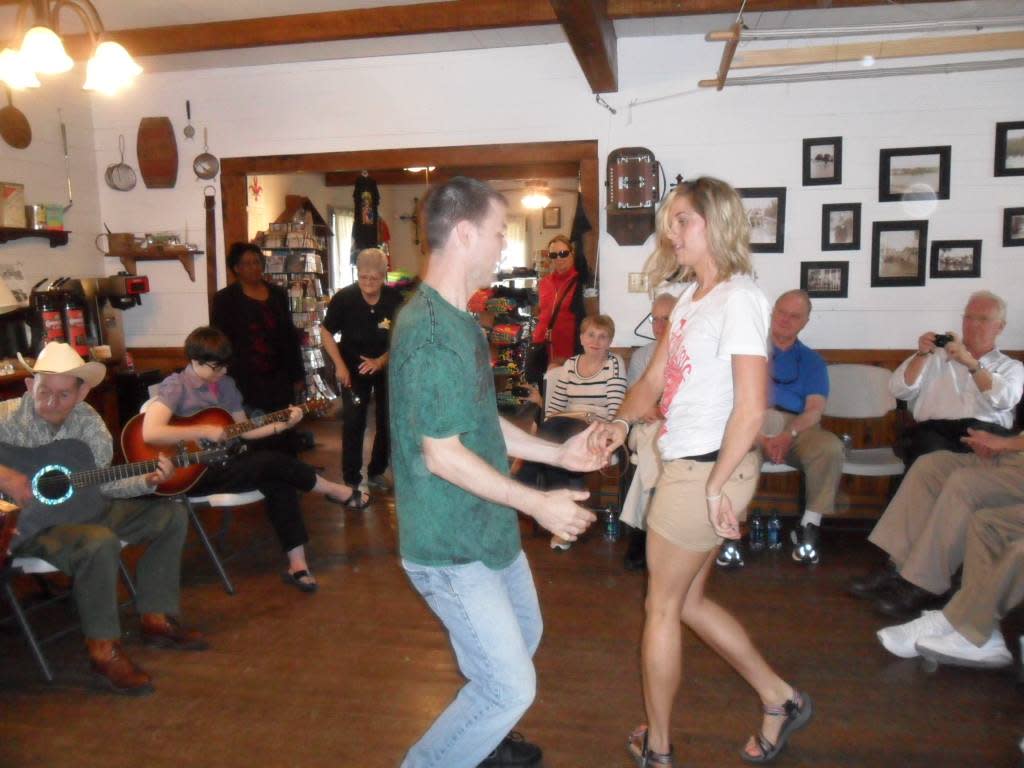 A cornerstone of Southwest Louisiana culture is the music that drives just about every gathering and social event. You can listen and dance to live Cajun, zydeco, or other types of music almost any night of the week (and some afternoons and mornings, too!). If you are musically inclined and feel the urge to participate or want to listen in a more informal setting, be sure to come to one of the many weekly Cajun jams. A few of the most popular:
Savoy Music Center | Eunice | Saturday 9 am
Lafayette Farmers & Artisans Market | Moncus Park | Saturday 9–11 am
Tante Marie | Breaux Bridge | Saturday &  Sundays 11 am 1 pm
Vermilionville | Saturday 1 pm
Bayou Teche Brewing | Arnaudville | Sunday 2 pm
Blue Moon Saloon  | Wednesday 8 pm
Winter Food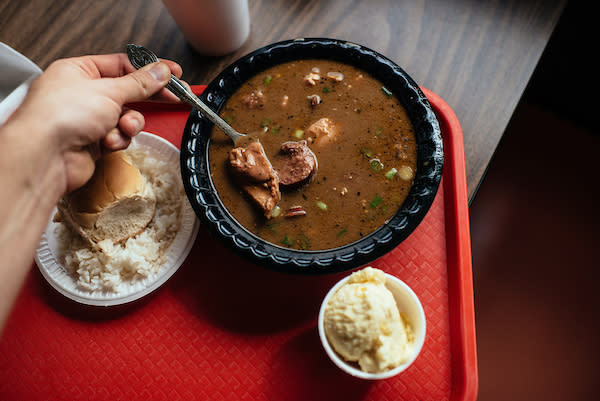 Gumbo is what your momma made, a definition that assures that there are as many different types of gumbos as there are mothers who make them. Gumbos are typically served over steamed white rice, but some tables prefer sweet potatoes or potato salad. The variation is maddening when trying to sort out what makes gumbo, gumbo. But luckily we've compiled a list of locally owned restaurants serving up gumbo in Lafayette Parish and beyond.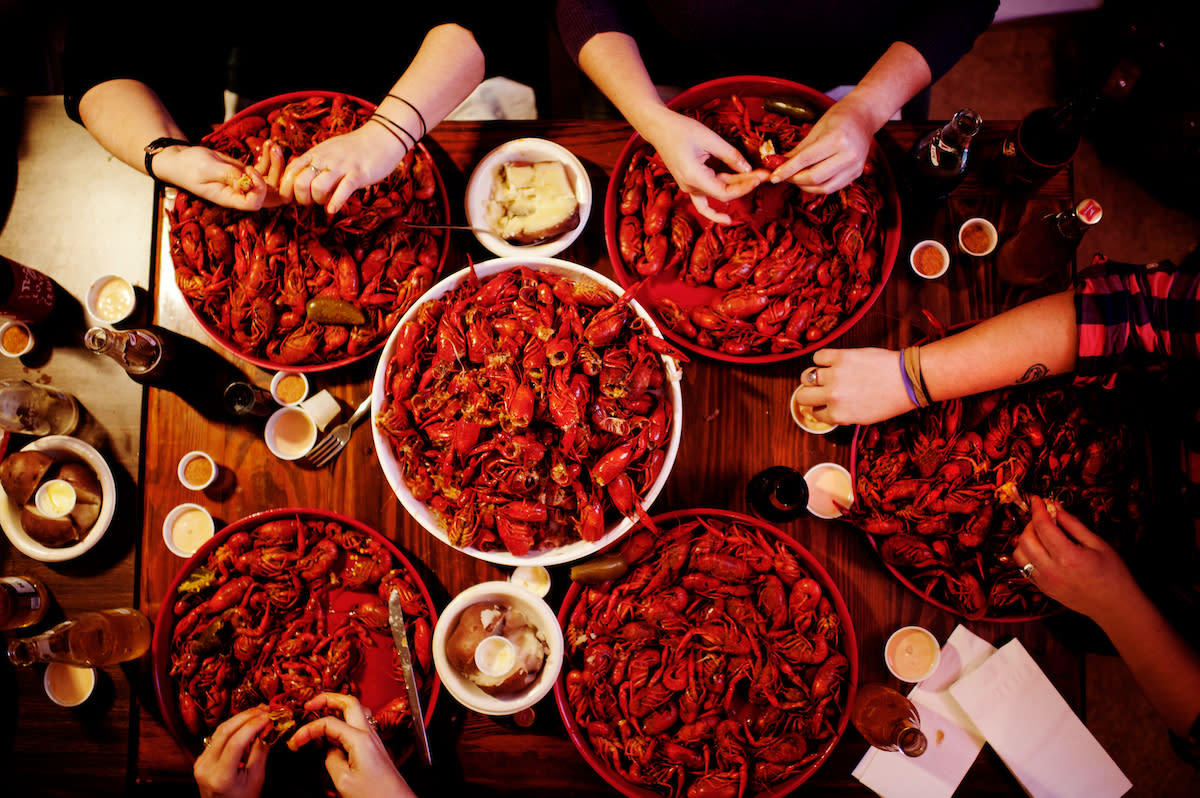 Crawfish have become as much a staple of Cajun & Creole culinary culture as the accordion or fiddle is to our music. Crawfish season differs from year to year, but the true season typically lasts from January to June with March, April and May being the peak months. With such a short season, it's no wonder people wait  all year long for when their favorite crawfish spot opens up. Check out this list of restaurants that are serving crawfish in and around the Lafayette area.
Mardi Gras officially begins on January 6 with the start of king cake season dating back to 12th century France when a cake was baked on the eve of Jan. 6 with a small token hidden inside. Whoever got the token in his or her slice became the royalty of the night. Louisiana king cakes are typically oval and decorated with sugar on top in the Carnival colors of purple, green and gold, while others are filled with wonderful things like cream cheese, fruit preserves and praline filling. Click here for a list of places serving and shipping king cakes this season.