With its close proximity to the Gulf of Mexico, Lafayette is a parish where many restaurants serve up some of the finest Gulf seafood delicacies. Each place has a dish they excel in, from great fried catfish and spicy boiled crawfish to gumbo. There are hole-in-the-wall drive-thrus to high-end, upscale establishments. But how do you fish through so many seafood restaurants? We're highlighting some restaurants below to help satisfy your Gulf seafood craving.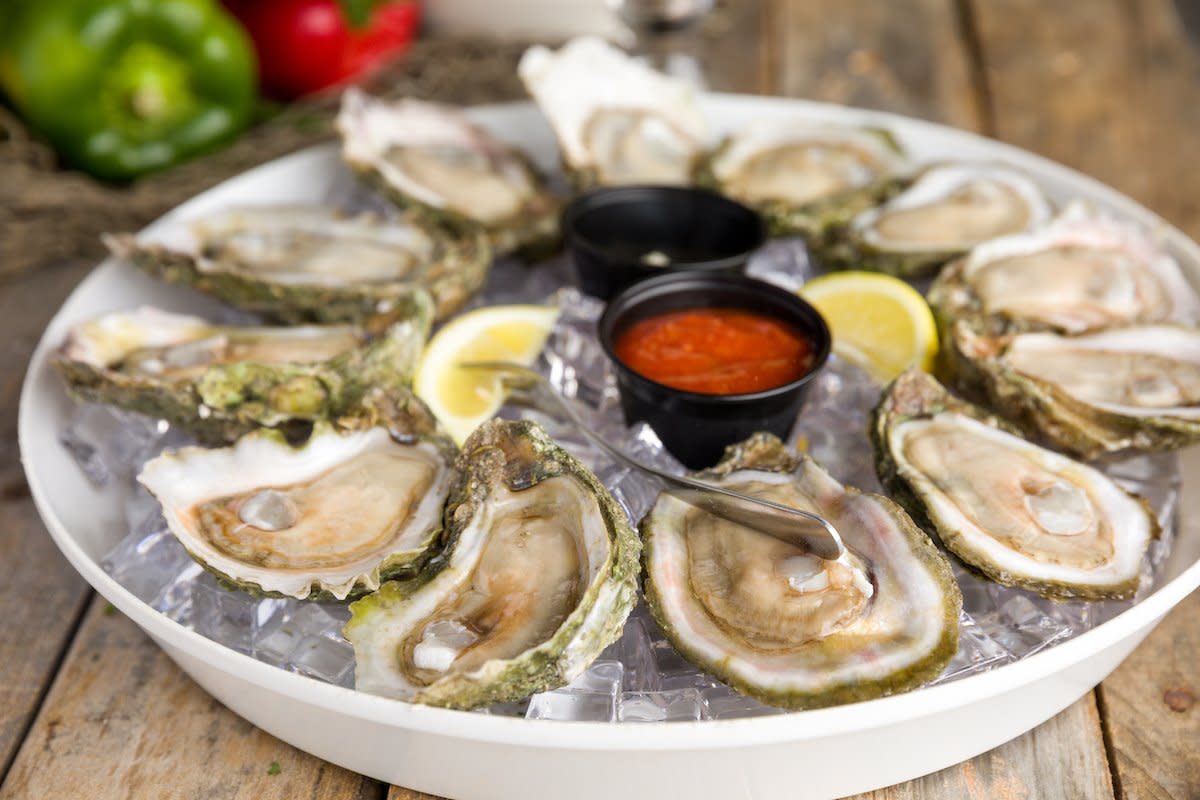 Image courtesy of Facebook.com/DonsSeafoodOnlineLafayette
4309 Johnston St, Lafayette, LA 70503
donsseafoodonline.com
(337) 981-1141

DON's is an Acadiana mainstay. Originating in Lafayette, the restaurant concept has expanded regionally to six locations, but the hometown advantage hasn't been lost. You can find just about any Louisiana seafood staple at Don's, but they're known for oysters. Gulf oyster season begins around October, and once oysters are in season, Don's offers raw, charbroiled, and jacked up.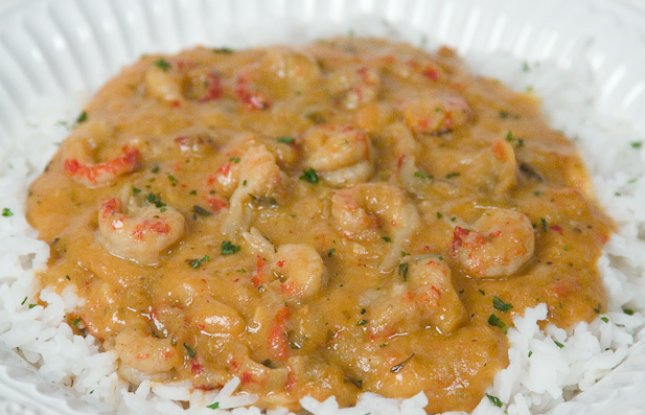 107 E Main St, Lafayette, LA 70501
Patsdowntown.com
(337) 289-5270
Pat's focus is on plate lunches, and their seafood offerings expand during Lent. However, a dish available year-round is my personal favorite: fried catfish topped with crawfish etouffee. If you're not into catfish, don't worry, you can get fried shrimp or a crab cake topped with etouffee as well. The etouffee is thick, creamy, and spicy, just like your maw-maw made.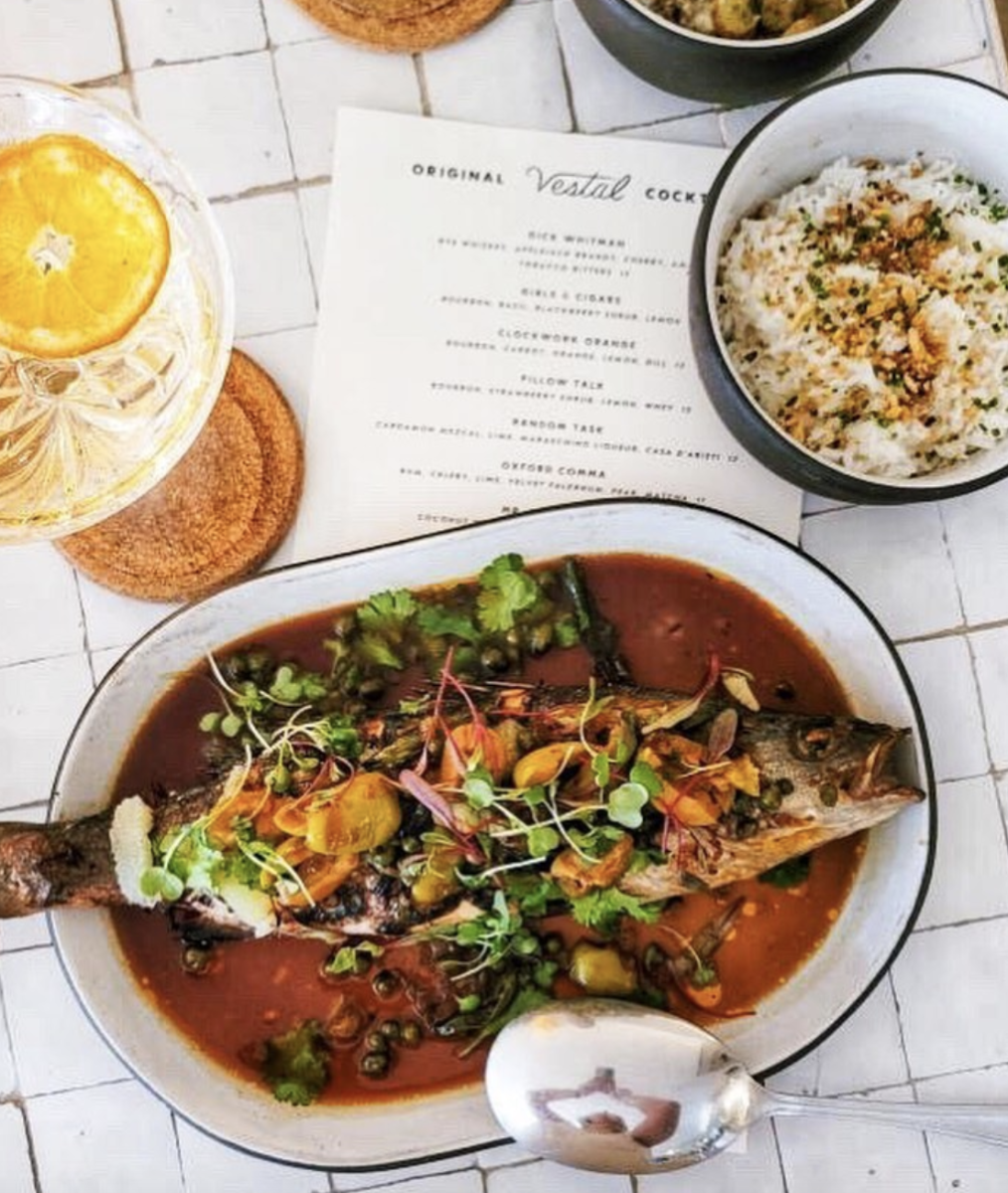 555 Jefferson St, Lafayette, LA 70501
Vestalrestaurant.com
(337) 534-0682

Vestal Restaurant is a great, hip, vibey place to see and be seen. Perfect for celebrating a special occasion or getting dressed up for a girls' night. Vestal offers hearth-prepped seafood and steaks. The fish provided often rotate daily based on the fresh catch, but a must-try is the crab spaghetti. Pasta in a light, herbaceous, olive oil-based sauce with sweet chunks of fresh crab meat is a significant reminder of how close we are to the Gulf.
110 Doucet Rd, Lafayette, LA 70503
https://mandezsgrill.com/
(337) 769-3917

Suppose you're looking to settle in with a beer and dinner, stopover at Mandez's. While they offer the classics: (shrimp, catfish, and oysters), Mandez's does redfish in three different ways. They offer grilled redfish, topped with crawfish cream sauce or spinach Rockefeller.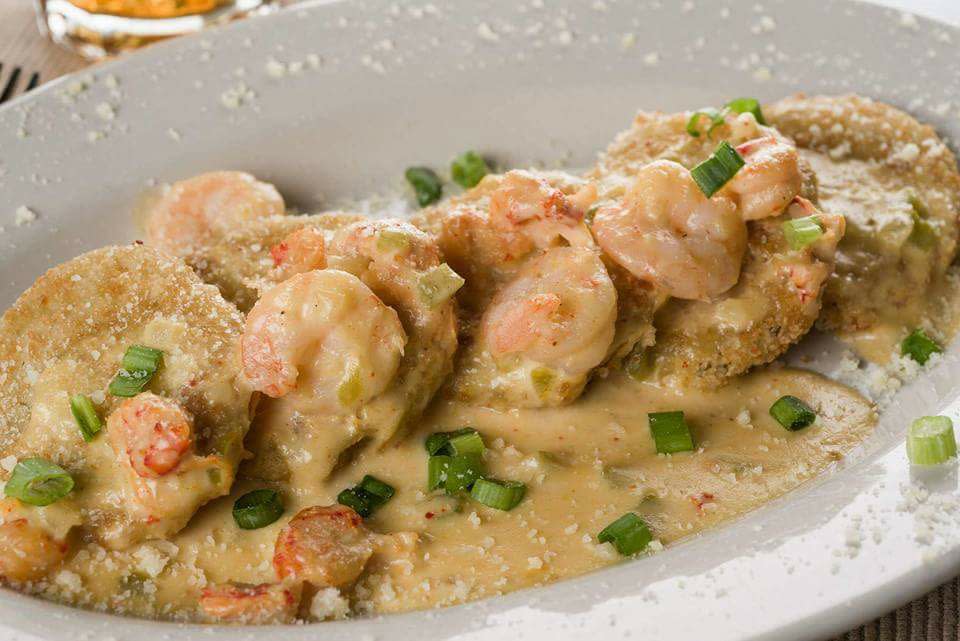 3480 NE Evangeline Throughway, Lafayette, LA 70507
Prejeans.com
(337) 896-3247

It's hard to talk about seafood in Lafayette and not mention Prejean's. They've recently changed ownership and did a facelift to the restaurant but still offer the area's favorites: oysters, crab fingers, and even alligator. However, Prejean's shines when it comes to gumbo and etouffee. The seafood gumbo and smoked duck, and tasso gumbo are two dishes that are something special.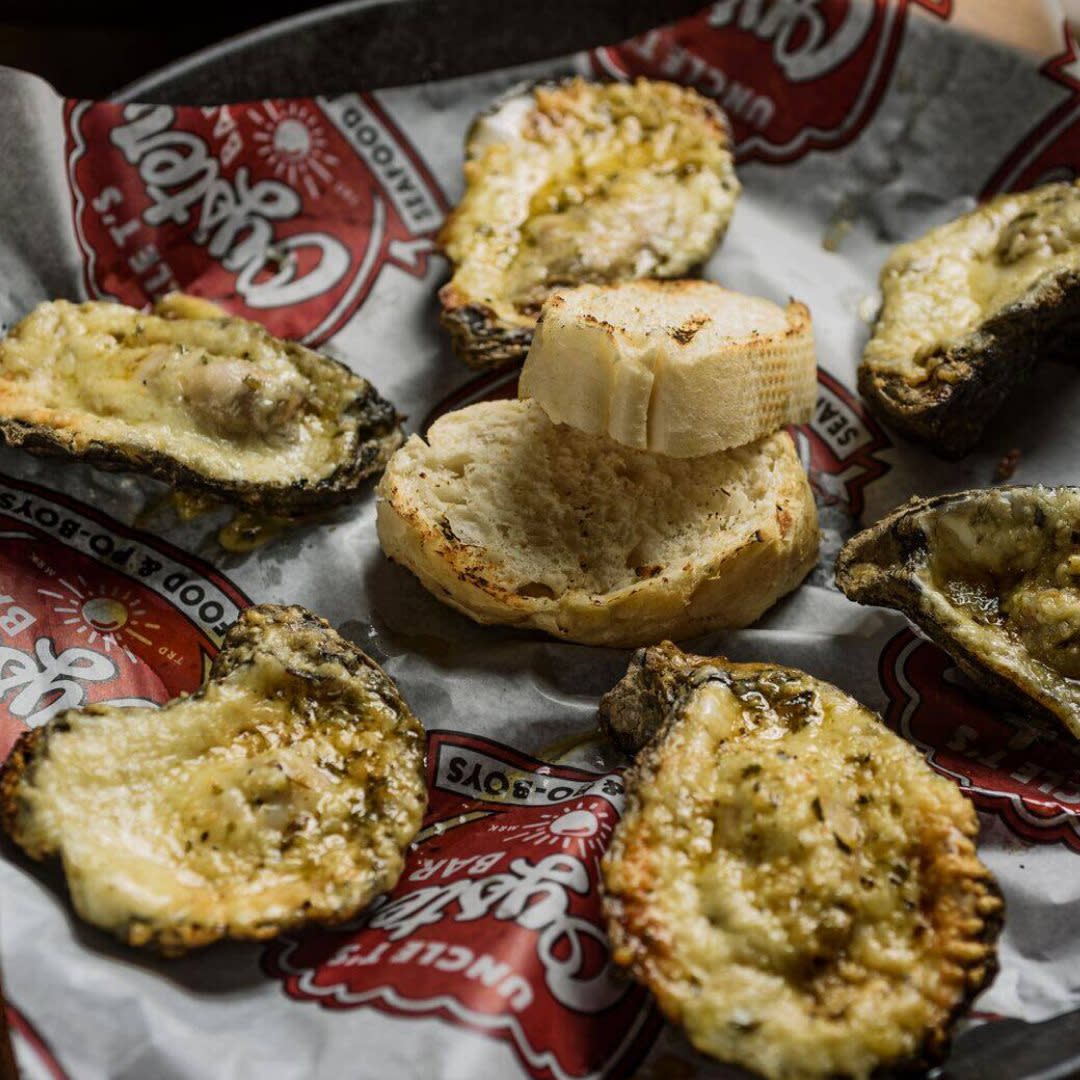 Image courtesy of Facebook.com/UncleTsOysterBar
1001 St Mary St, Scott, LA 70583
Uncletsoysterbar.com
(337) 504-2285

Who says you can't have it all? If you can't decide, Uncle T's has a little bit of everything: po-boys, boiled crabs, shrimp and crawfish, and of course fried seafood. Sample to your heart's content with the Cue Time Seafood Platter, featuring fried crawfish, alligator, oysters, fish, shrimp, and a soft shell crab.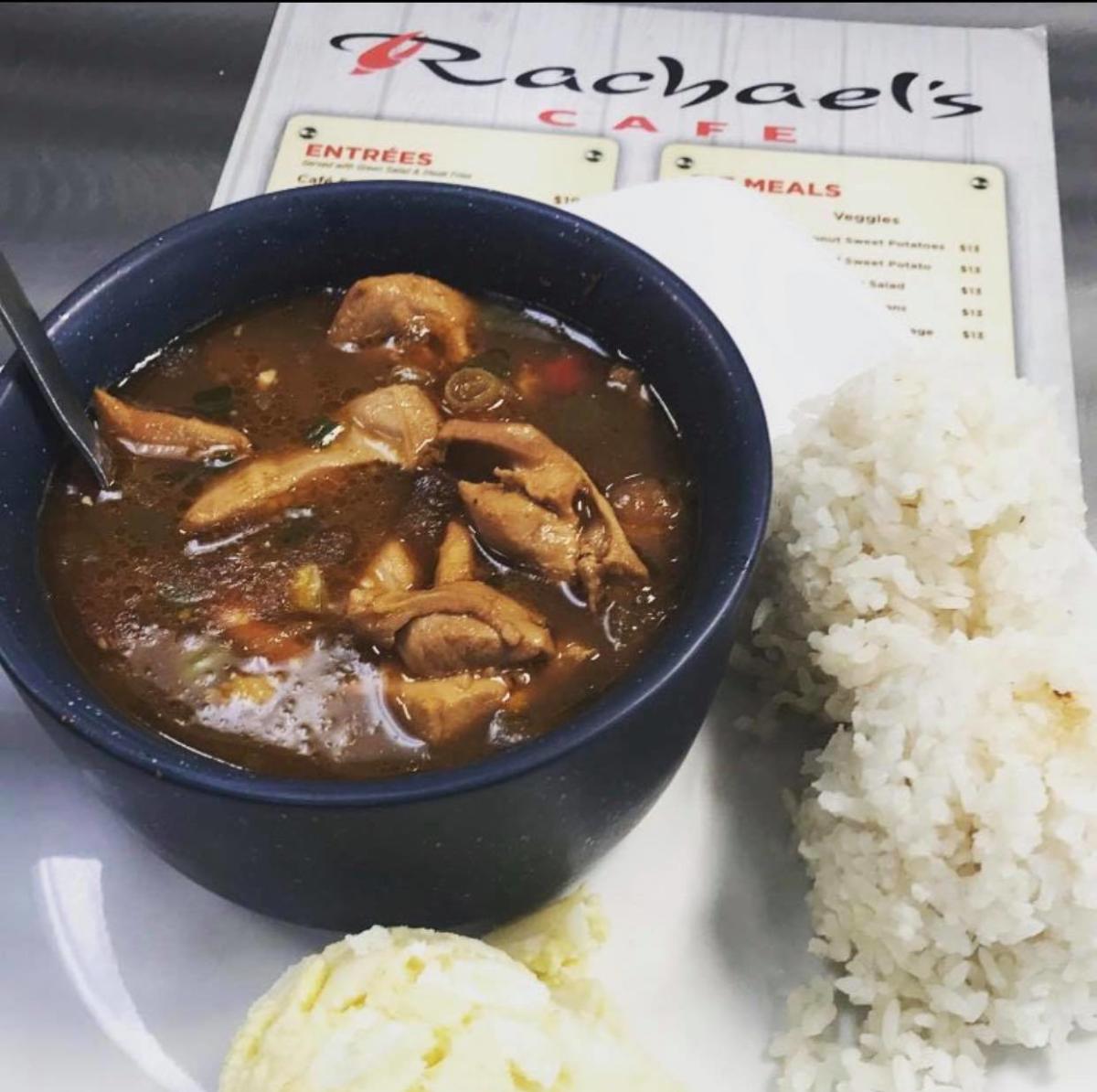 104 Republic Ave, Lafayette, LA 70508
https://rachaelslafayette.com
(337) 504-4625

If you love seafood and are looking for healthy options, Rachel's is your spot. Specializing in wholesome dishes, you can find a grilled seafood platter, grilled tuna, and crawfish bisque. Pair it with healthy sides such as cauliflower rice, sweet potatoes, or roasted brussels sprouts. You can have your seafood and eat it too.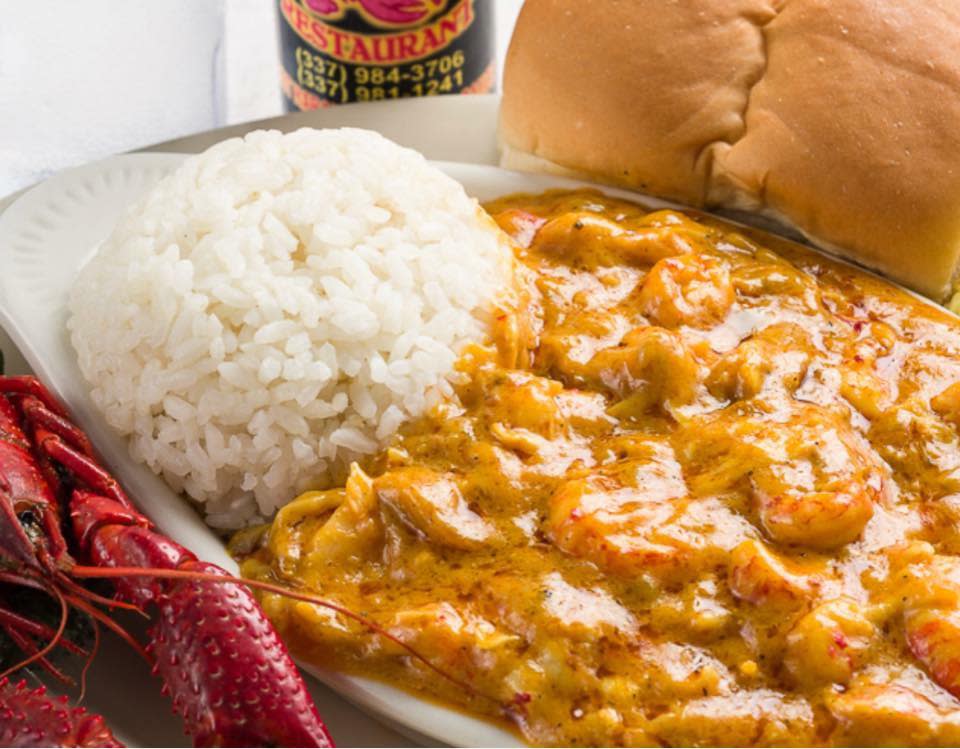 4800 Johnston St, Lafayette, LA 70503
https://dwightsrestaurant.biz/
(337) 981-1241

Dwight's is famous for their boiled crawfish, and while they are only open for lunch during the off-season, from February - May, stop by for dinner to have your choice of regular, spicy, or even a mix! Bring your family, appetite, and plenty of paper towels.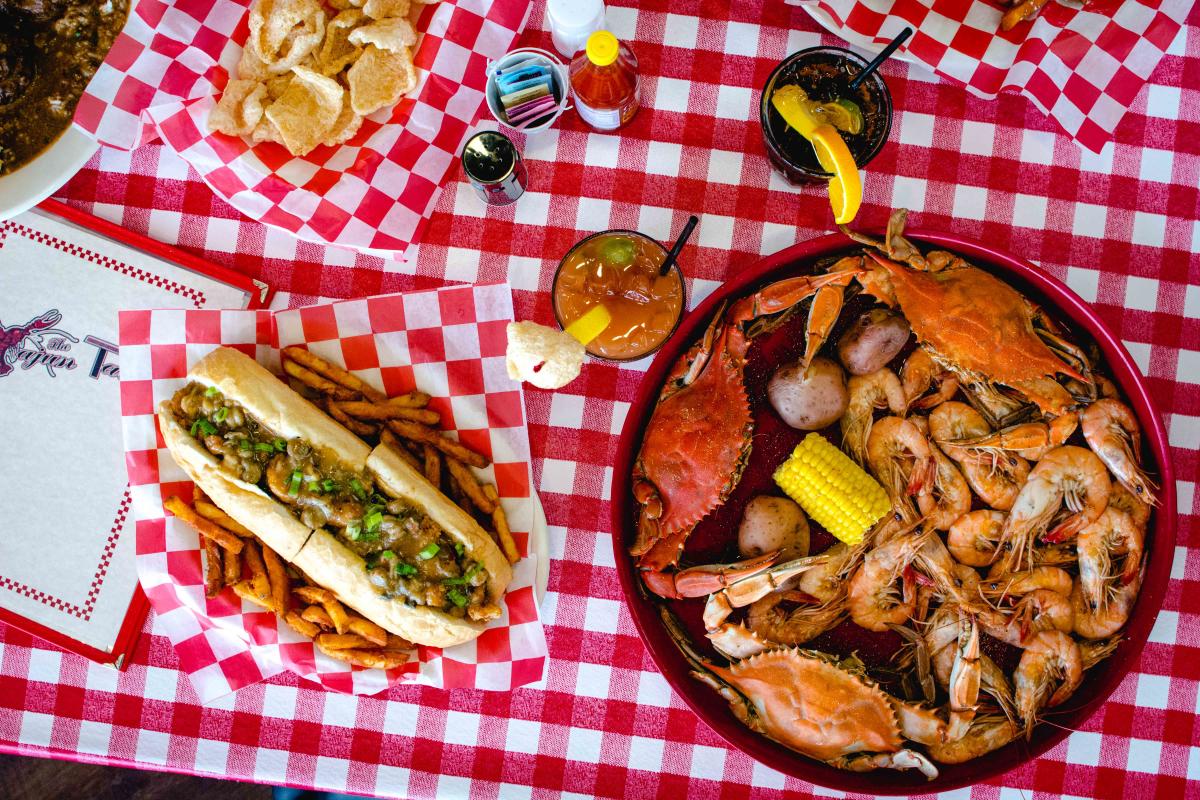 4510 Ambassador Caffery Pkwy Suite C & D, Lafayette, LA 70508
thecajuntablellc.com
(337) 806-9565

If boiled crabs and shrimp are your bag, then take a seat at The Cajun Table. The super casual, no-frills eatery focuses on the freshness and quality of the food. If you can eat your weight in boiled shrimp, check them out during the week for dinner for an all-you-can-eat boiled shrimp special.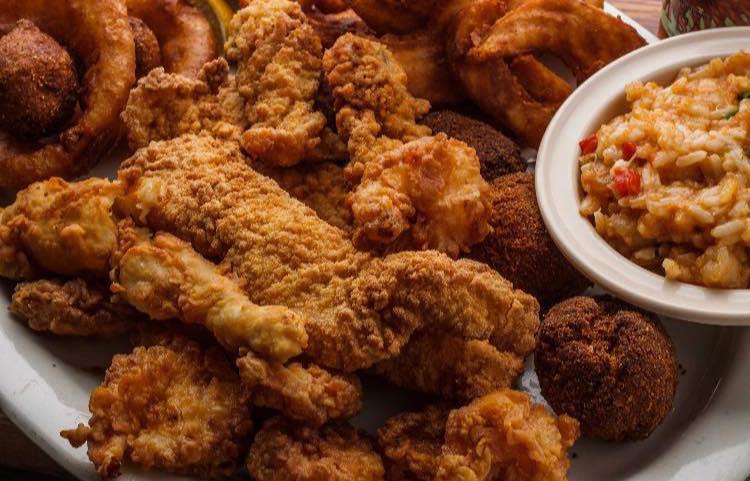 445 Ridge Rd, Lafayette, LA 70506
https://lagneauxsseafood.com/
(337) 984-1415

Another staple in the seafood landscape of Acadiana is Lagneaux's Seafood. If you're looking for something outside the fried standards, try the red snapper, BBQ shrimp or crabs, oyster stew, catfish courtbouillion, or even the seafood lasagna! Almost any style of seafood you're looking for you can find at Lagneaux's.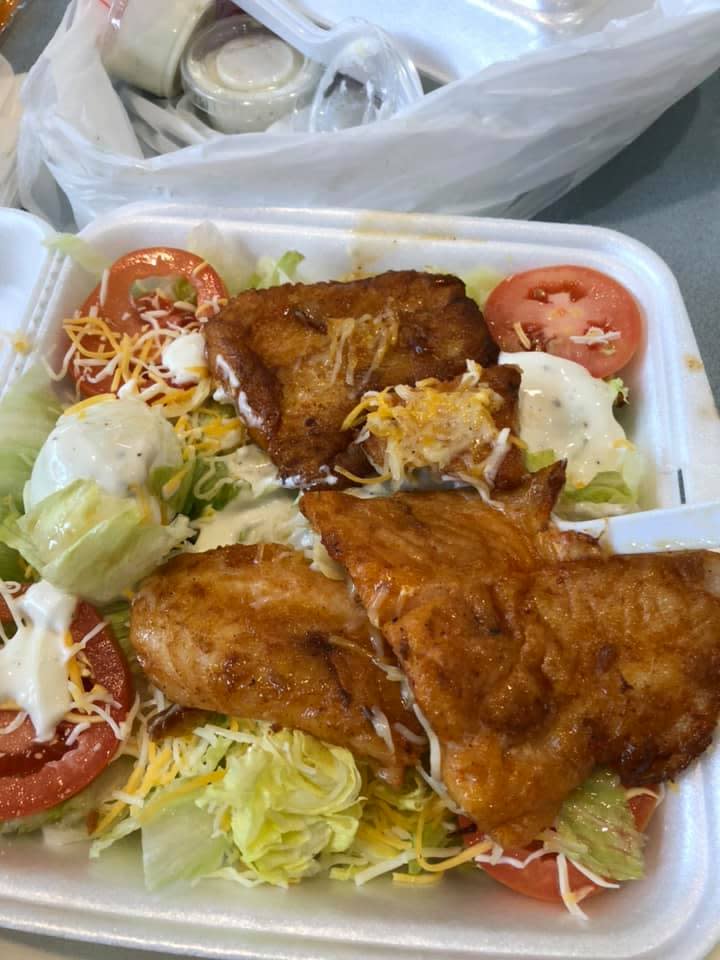 Image courtesy of Facebook.com/CharliesSeafoodRestaurant
1204 Moss St, Lafayette, LA 70501
(337) 234-7054

For a quick bite, stop by Charlie's Seafood on Moss St. Charlie's is budget-friendly, and the portions are large enough to feed the family. Charlie's mixes seafood and Asian-inspired dishes such as fried wontons, shrimp burgers, shrimp Lo Mein, and seafood platters. Want shrimp-fried rice? They have it! Want a classic shrimp po-boy? They have that too!