Six miles southeast of Lafayette lies the city of Broussard, routinely one of Louisiana's fastest-growing modern cities. But it began when merchant Valsin Broussard arrived during the cold winter of 1784. The descendant of Joseph "Beausoleil" Broussard, an Acadian hero, Valsin named the place Cote Gelée, which means frozen hills. Those chilly winters don't happen here too often, and the town was later named Broussard upon its official founding in 1884.
Because of its historical roots, the city contains more than a dozen properties on the National Register of Historic Places. The Broussard City Hall honors its founding family with a monument to Joseph Broussard.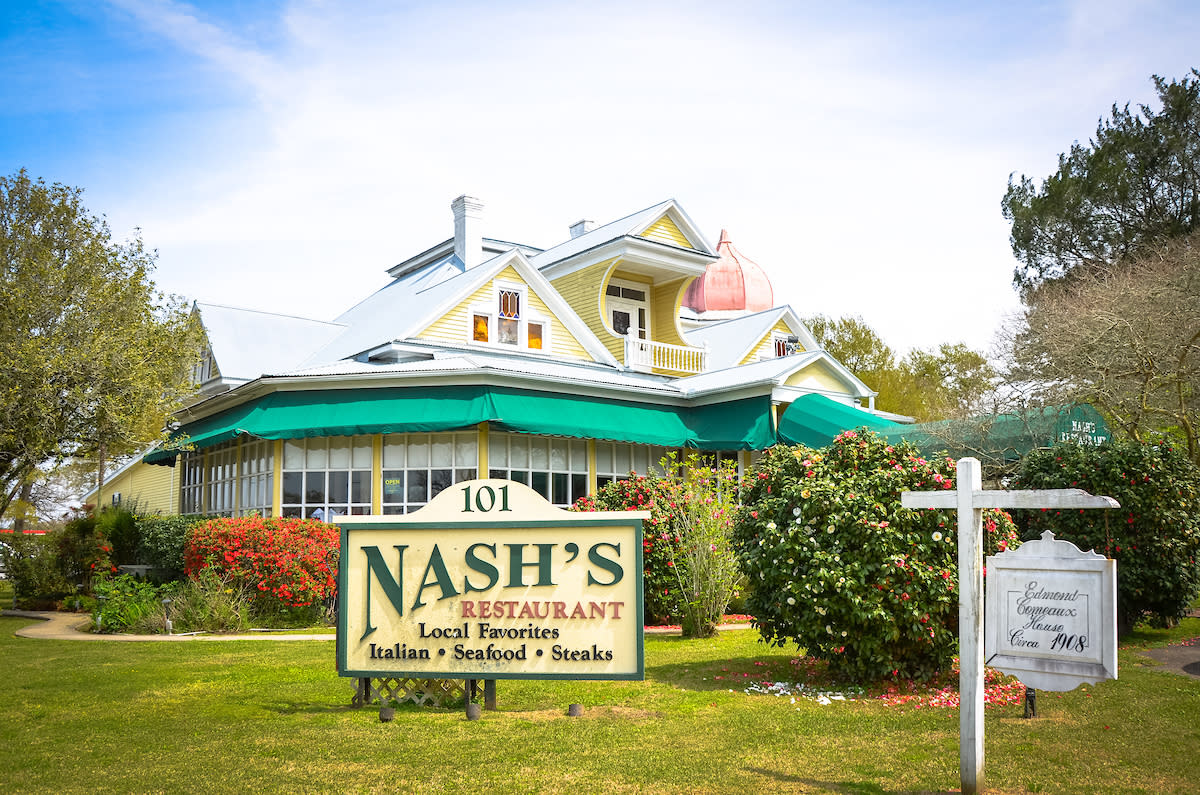 The trademark alligator greets visitors when they enter the new Prejean's in Broussard. The satellite location of the famous Cajun restaurant offers its beloved dishes on Prejean's red and white checkered tablecloths. There's also live music and Cajun artwork — everything you've come to know and love from Prejean's. The restaurant's open daily and includes a Sunday brunch.
Try downtown Broussard's Ton's Drive-in for a unique experience with outstanding old-school hamburgers, breakfast items, and plate lunches Lafayette Parish is known for. This family establishment serving meals inside and through a drive-up window, has been in business since 1963. Read more about this unique establishment here.
Another trip back in time is Nash's Restaurant, serving up Italian and seafood favorites plus steaks in an elegant Victorian home. Visitors can even dine on the expansive wrap-around porch!
But that's only a few suggestions of Broussard's varied dining scene. Need more? Visit our handy list of restaurants in Broussard, many of which exist within the historic downtown.
Spirits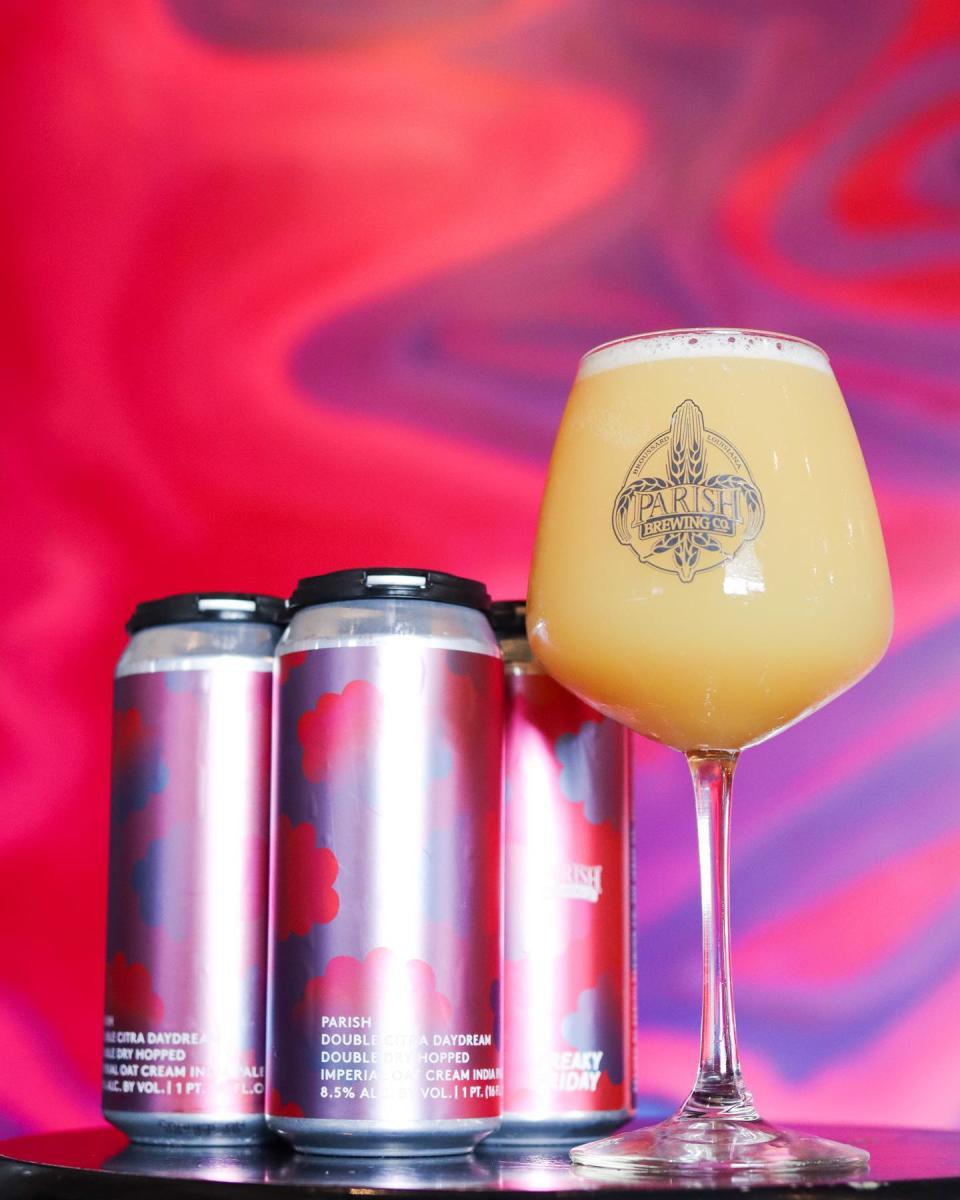 Parish Brewing Company started small at the turn of the 21st century, producing a beer called Canebrake, that's named for the acres of sugarcane grown throughout Acadiana. The beer took off with Louisiana residents, as did Parish's other brews, so the brewery expanded to its current Broussard location. The taproom's open daily for visitors, serving up a variety of beers, and curious visitors may wish to tour the facility to see how they brew their 10 year-round beers. Be sure to check the schedule for the brewery's special events.
Sports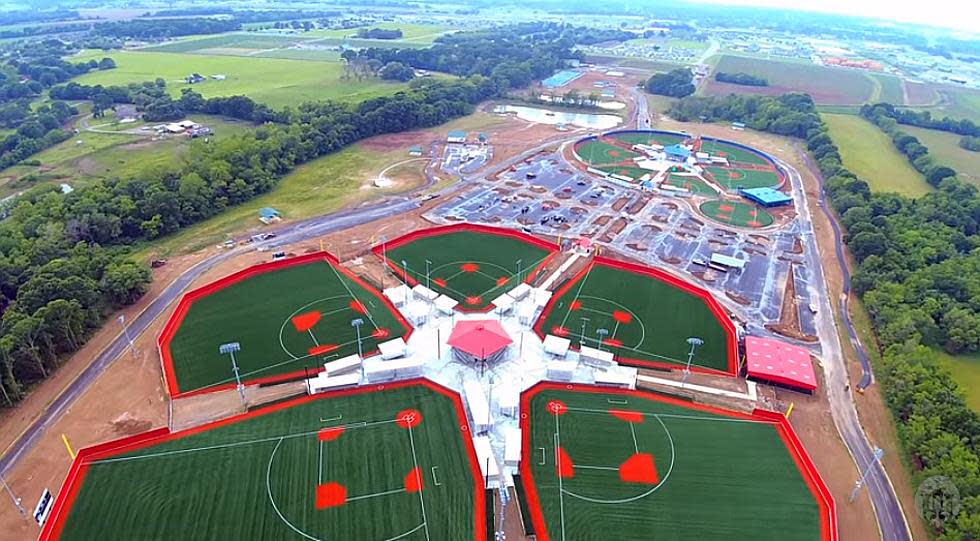 Various sports fields and playgrounds on 122 acres await visitors to the Broussard Sports Complex at St. Julien Park, but there's also an amphitheater, splash pad, and walking and biking trails. New to the complex is an 18-hole disc golf course for amateur and professional players.
Le Triomphe Golf and Country Club contains one of only two Louisiana golf courses — its Robert Trent Jones Jr. signature championship course — to host a sanctioned PGA Tour event, the Chitimacha Louisiana Open. Le Triomphe also offers a golf teaching facility where guests learn both indoors and on an outdoor range from a climate-controlled teaching bay.  
Attractions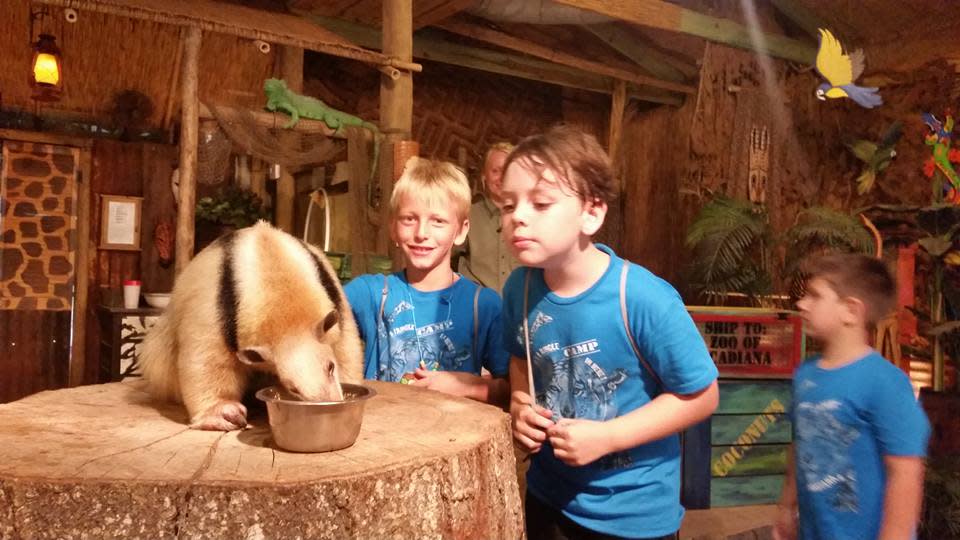 Zoosiana celebrates 30 "wild years" of showcasing the animal kingdom to Lafayette Parish. Visitors will discover more than 1000 animals on display, hop on Safari Express train rides, dig for gems, and enjoy playgrounds on 42 acres, including century-old live oak trees and gardens. Don't miss feeding the parakeets — they may even light upon your shoulder! Zoosiana hosts special events throughout the year, so check the website for updates.
New to Broussard is Acadiana GelSoft, a softer alternative to paintball. Located at 100 Roto Park Drive, visitors may travel the GelSoft course created by Marine veteran Tyler Guilbeau and "shoot" each other with Gelsoft, small non-toxic, biodegradable pellets that don't hurt upon impact. It's not just a gentler — but high-speed — way to play paintball, but a safer, clean option. The pellets explode on impact and become dust to sweep away.
Additional family-friendly attractions include the Elevation Station trampoline park and the 10-screen Celebrity Movie Theatre. If parents need a night to themselves, Code Ninjas offers drop-offs where children will play games, build robotics, and more.
For more information on Broussard, click here.