Going on vacation often means leaving healthy routines in the rearview mirror, starting with grabbing that fast-food meal on the way out of town. And once you've arrived in Cajun Country, you'll want to dig right into specialties like fried shrimp po'boys, boudin balls, and bread pudding. While Acadiana is world-famous for its cuisine, it also offers diverse options to get a workout in, whether you're looking for a scenic walk, a high-intensity fitness class or a relaxing paddle through cypress swamps. So go ahead and indulge, then burn off the calories at some of Acadiana's most popular places for working out.
Outdoors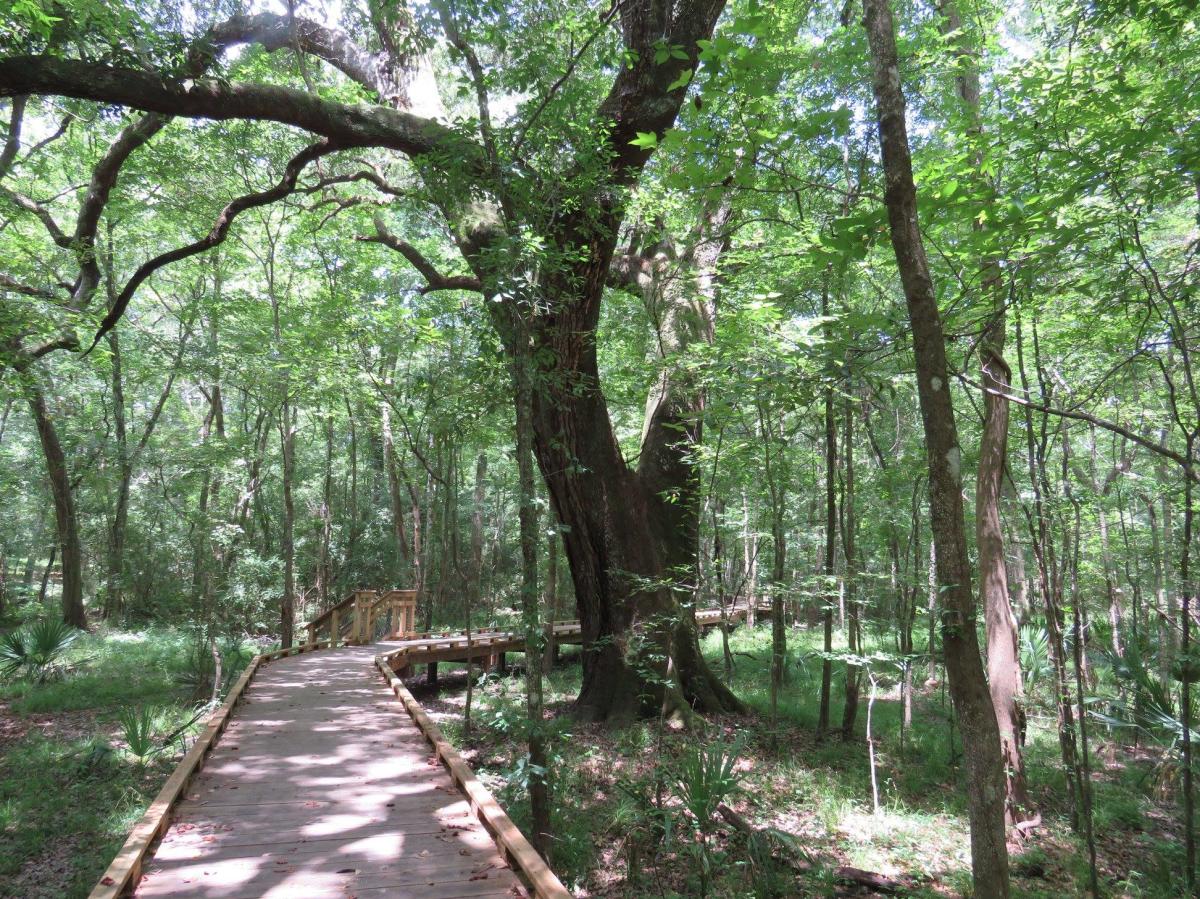 Image courtesy of Facebook.com/NatureStation/
Acadiana Park
Acadiana Park Drive, Lafayette
Tucked away in more than 100 wooded acres, you'll discover a nature center and raised boardwalks perfect for a short walk through the oaks, cedars, and palmettos. For adventure-seekers wanting to pick up the pace, the nearby mountain bike trails are especially fun. While there are no mountains in South Louisiana, cyclists will definitely enjoy some rugged climbs. Book bike rentals through LATrail.org located at 1205 E. Alexander Street.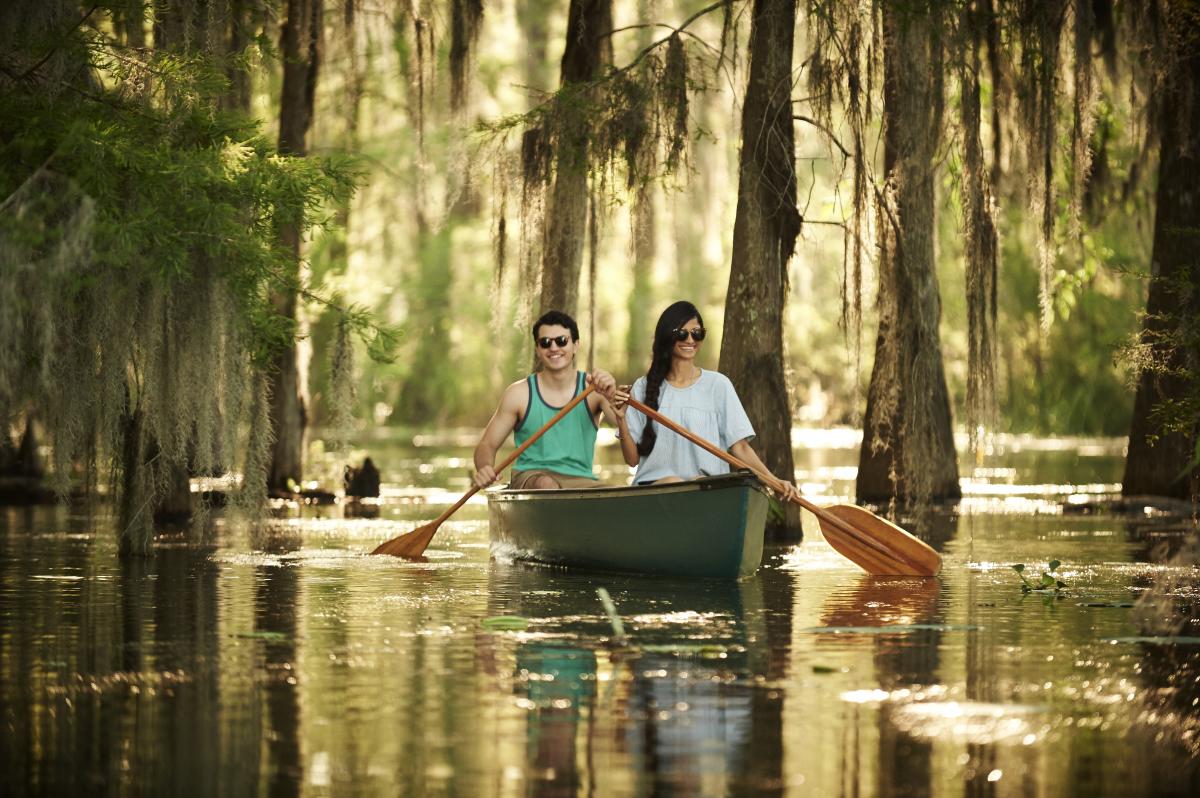 Lake Martin
1209 Rookery Road, Breaux Bridge
Meaning "draw into the deep," Duc In Altum provides kayaking adventures amid the enchanting cypress forests of Lake Martin. Experienced guide and photographer Janenne deClouet leads individuals, families, and groups on a variety of outdoor adventures. Bring along the kids (ages 5+) for a basic kayaking lesson or enjoy a casual morning espresso paddle with local coffee. Specialized trips include an excursion to learn photography tips and tricks of capturing flora and fauna as well as a silent Ignatius paddle to calm your inner spirit and connect with nature. The prices are $65 per paddler and include all equipment. 337-316-3074, DucinaltumKayak.com.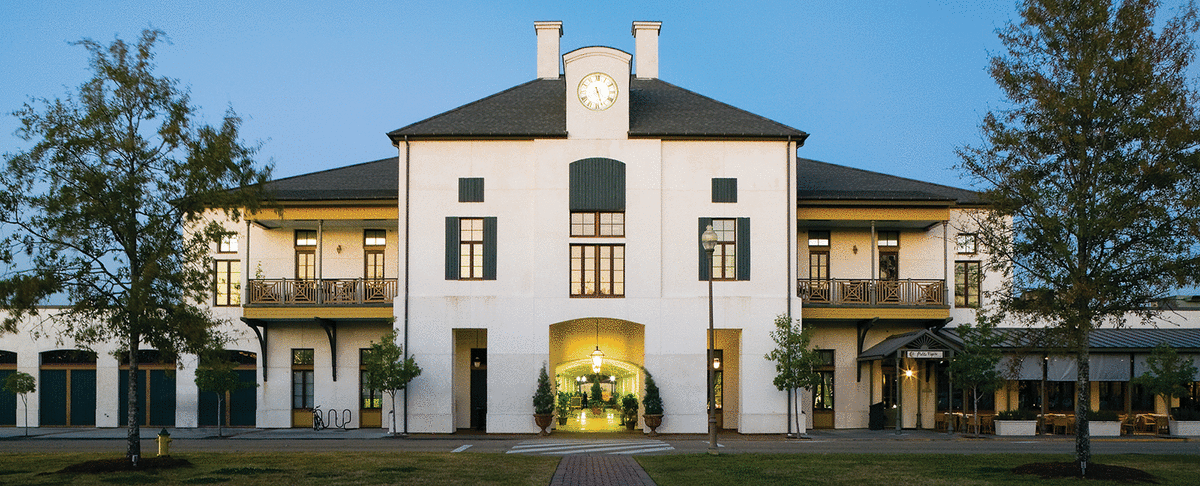 River Ranch
921 Camellia Blvd., Lafayette
Discover Lafayette's most walkable neighborhood along the banks of the Vermilion River. Park at Ruffino's restaurant and soak in the charm of the new-urbanism community that represents the best of Cajun and Creole architecture. Explore River Ranch neighborhood on both sides of Camellia Boulevard by using the walking trail beside the river and the pedestrian tunnel that connects the City Club fitness center to the tennis courts.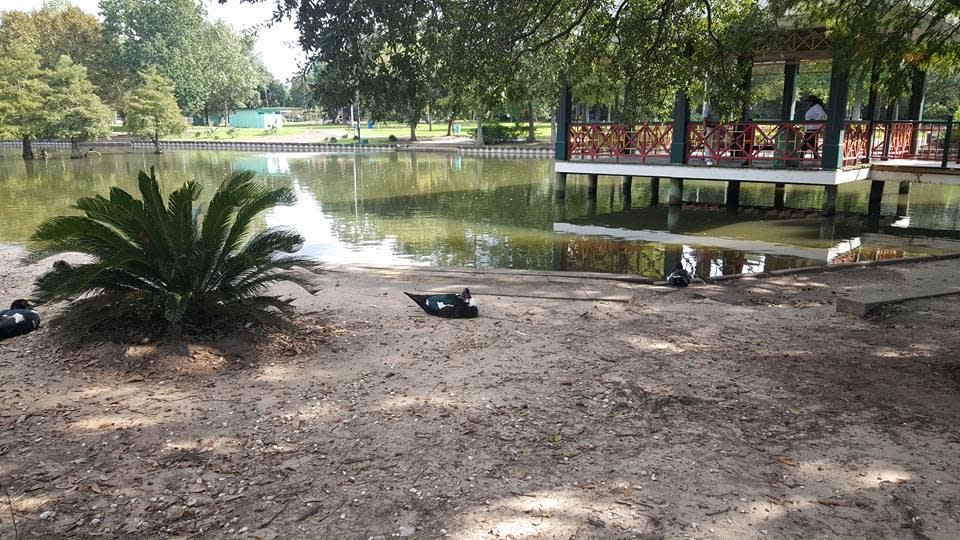 Girard Park
500 Girard Park Drive, Lafayette
Get the whole family moving at Girard Park, Lafayette's popular 33-acre park that's adjacent to the University of Louisiana campus. Jog or walk the 1.5 mile-long trail on the perimeter of the park, or enjoy a game of basketball or disc golf. The playgrounds and climbing rock are sure to be a big hit with the kids.
Indoors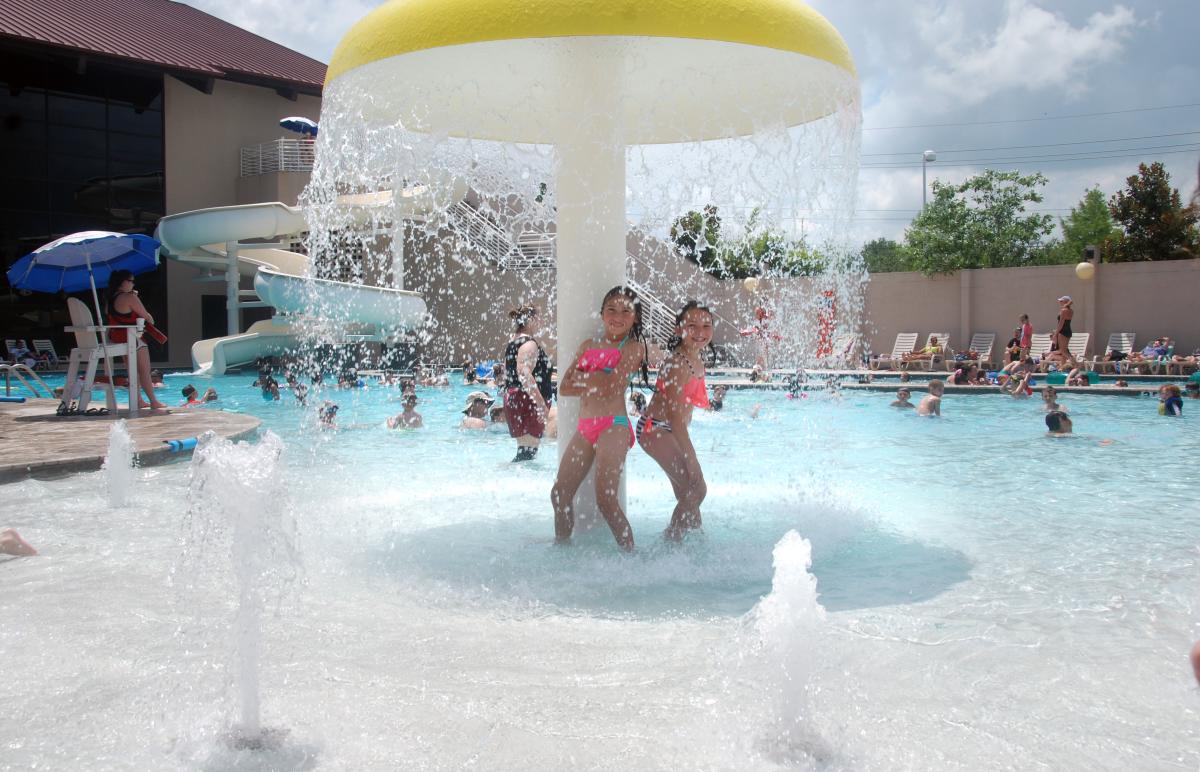 Red Lerille's Health and Racquet Club
301 Doucet Road, Lafayette
Known to locals simply as Red's, this impressive workout facility is the South's largest at nearly 200,000 square feet. Out-of-towners can snag a day pass for $15 or a weekly pass for $40 for full access to indoor and outdoor swimming pools, weight rooms, group fitness classes, sports courts, childcare, the coffee shop, and onsite restaurant.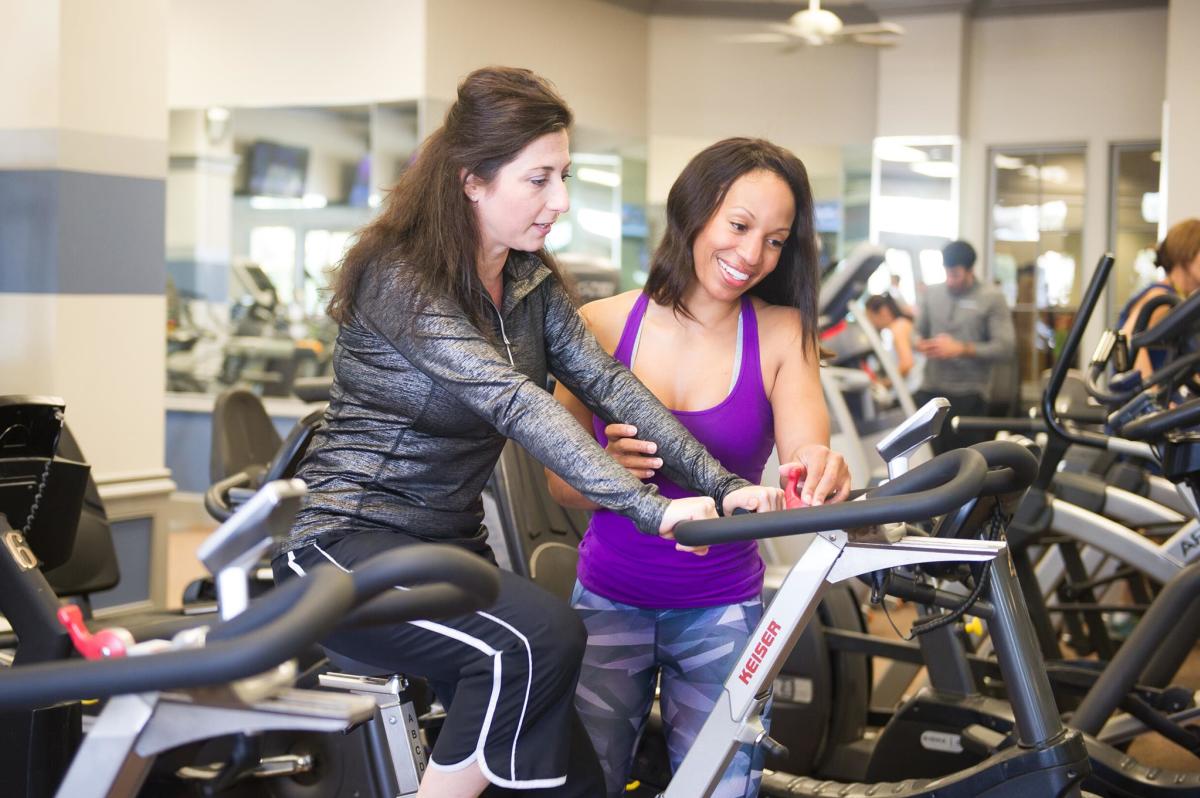 Image courtesy of Facebook.com/CityClubAtRiverRanch/
City Club at River Ranch
1100 Camellia Blvd., Lafayette
If you're staying at the Carriage House in River Ranch, guests may enjoy the amenities at City Club such as its fitness center, outdoor swimming pool, and tennis courts. City Club offers group exercise classes throughout the day from yoga to indoor cycling and step aerobics as well as children's programs.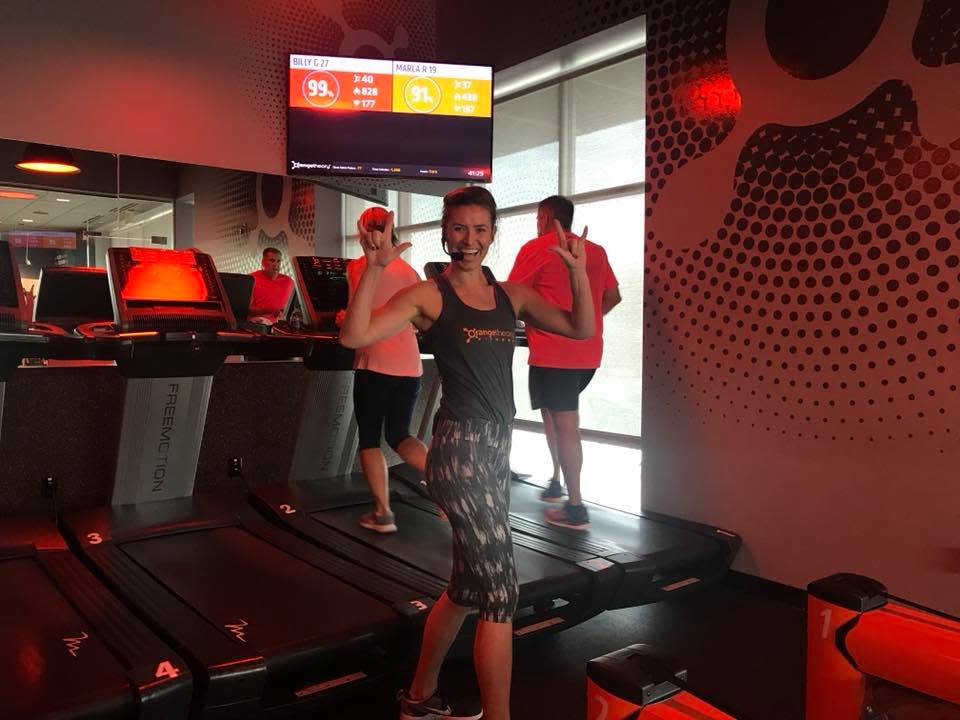 Image courtesy of Facebook.com/OrangeTheoryLafayetteLA/
Orange Theory Fitness
109 Old Camp Road, Lafayette
Come see what the buzz is all about at the world's fastest-growing franchise. Expect to walk or run on treadmills, use free weights, TRX equipment, and row machines with a goal of spending 12 minutes in the orange zone (84 to 91 percent of your maximum heart rate), to keep burning calories long after your workout is over. Drop-in rates are available to visitors or for any Orange Theory member anywhere in the world where classes are included in your monthly plan.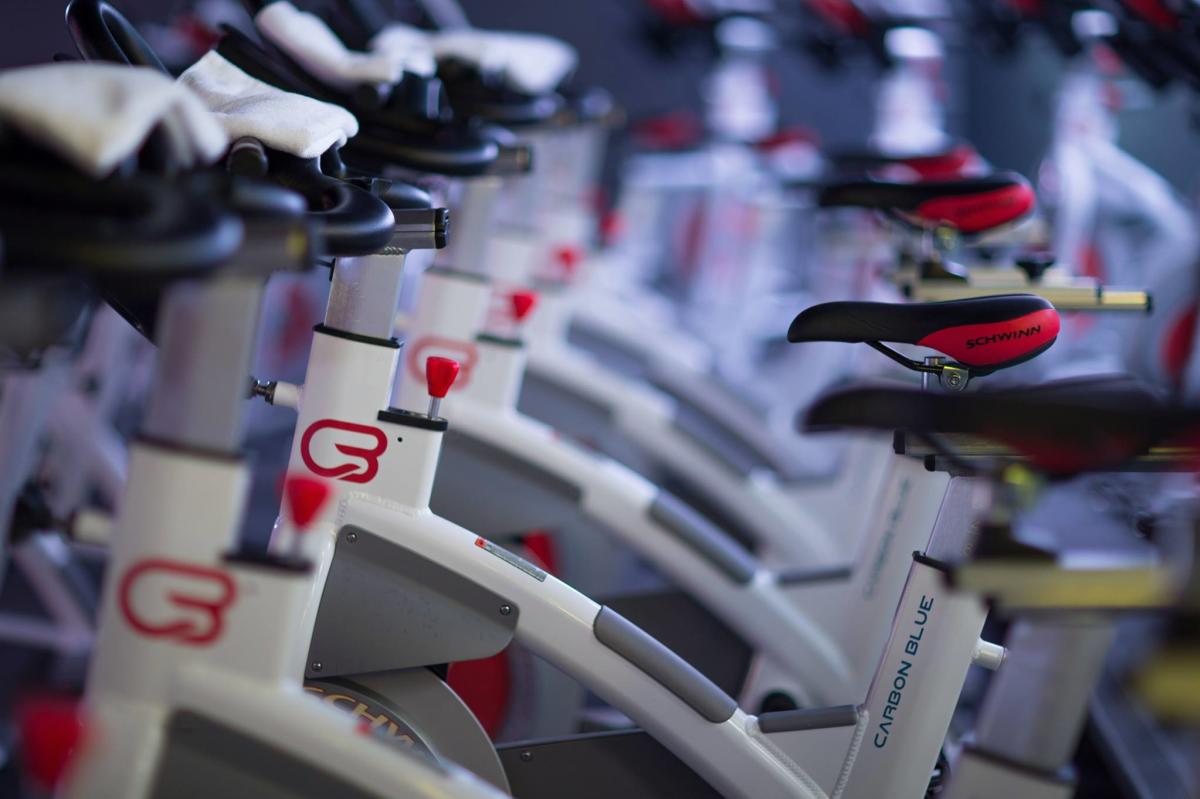 Image courtesy of Facebook.com/CycleBarLafayetteLA/
Cycle Bar
4243 Ambassador Caffery Parkway, Lafayette
Another franchise taking the fitness world by storm is CycleBar, a premium indoor cycling facility. You'll love the lively music, in-class competition, and upbeat instructors along with free amenities like cycling shoes that clip into place. The drop-in rates for a single class are around $22, but a package of five is $59. After your workout, stock up on healthy snacks at Whole Foods next door.