Grayson Carroll is the favorite older brother that you never had. Seriously. He's got a knack for talking to people, he's fiercely loyal and protective, and he can keep a secret better than anyone else. He has to. It's part of his trade as a jeweler and designer. Grayson has designed so many engagement rings and wedding bands that he could be the local source for matters of the heart.
Born in Thibodaux and reared in Lafayette, Grayson began his apprenticeship under his jeweler father at age 10, dabbled in retail management and the service industry in his teenage years and early 20s, then perfected his skills at Stuller, working his way through production and into training. After working at the family jewelry shop, Grayson is now on his own, creating custom jewelry and repairing and improving treasured heirlooms. His made-to-order pieces echo his deep family roots and connection to his surroundings, and his organic jewelry captures the essence of Acadiana in a way that brings you closer to home even when you're at your house.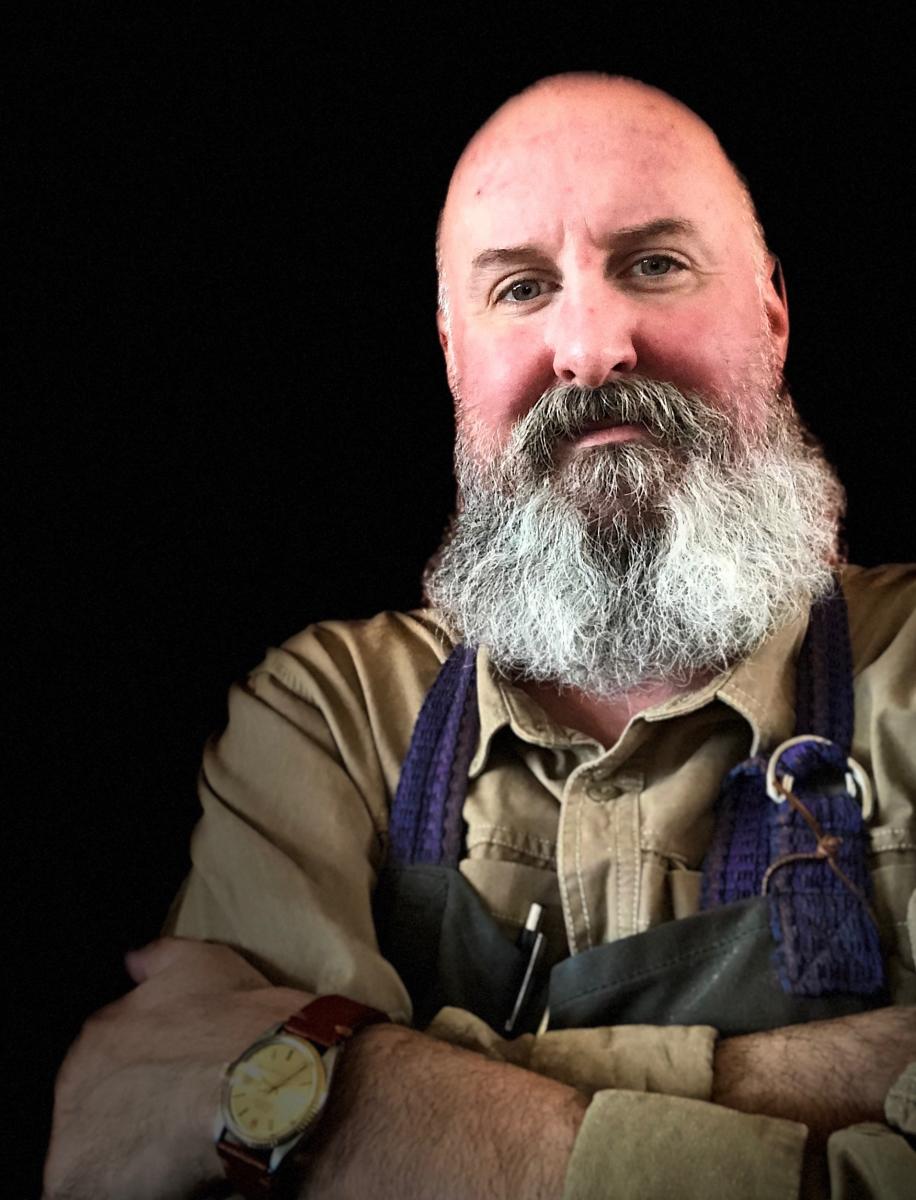 How is Lafayette/Acadiana your home base?
I grew up here but was born down in Thibodaux, and then later moved to Colorado for six years in my 20s. My parents' families are from the rural areas around Lafayette, and as a kid I spent a lot of time in Chatagnier, shooting guns and stuff. I grew up on the Northside and went through the early years of the Lafayette Parish Arts Academy.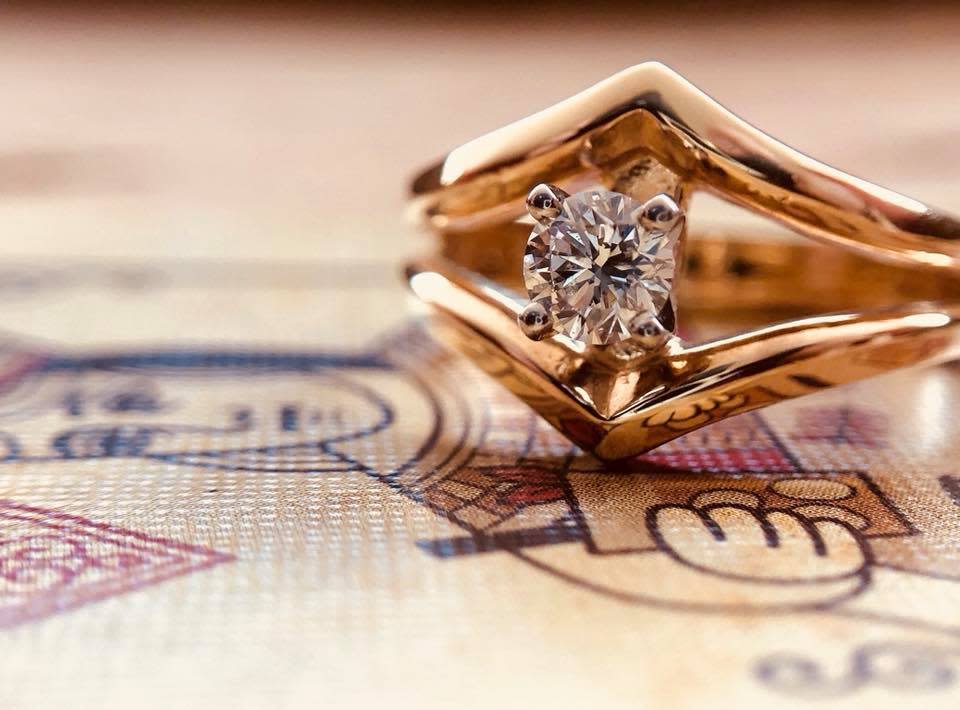 Photo courtesy of Facebook.com/gjewelrylafla/
What/who/where/why is your Acadiana muse?
Magnolias and cypress trees are what I dream about. And baby alligators.
Describe a perfect day in the neighborhood. What do you do, where do you go, who are you with, what are you eating/drinking?
Well, if it's a beautiful 68-degree morning, I'd ride my bike to the Rusted Rooster for a breakfast sandwich. If it's a crisp winter morning, I'll be sipping coffee on my back porch watching the birds. I pack a lunch and head to the shop for the day, which means any number of interesting challenges and routine tasks. After work at G. Jewelry, I'd catch a show at the Blue Moon Saloon.

Photo courtesy of Facebook.com/gjewelrylafla/
How do your cultural and physical environments influence your work?
The jewelry community has shrunk significantly due to social media and computer technology, but you still need a particular skill set to polish and set stones. Even though I could probably work anywhere, Lafayette is where I want to be.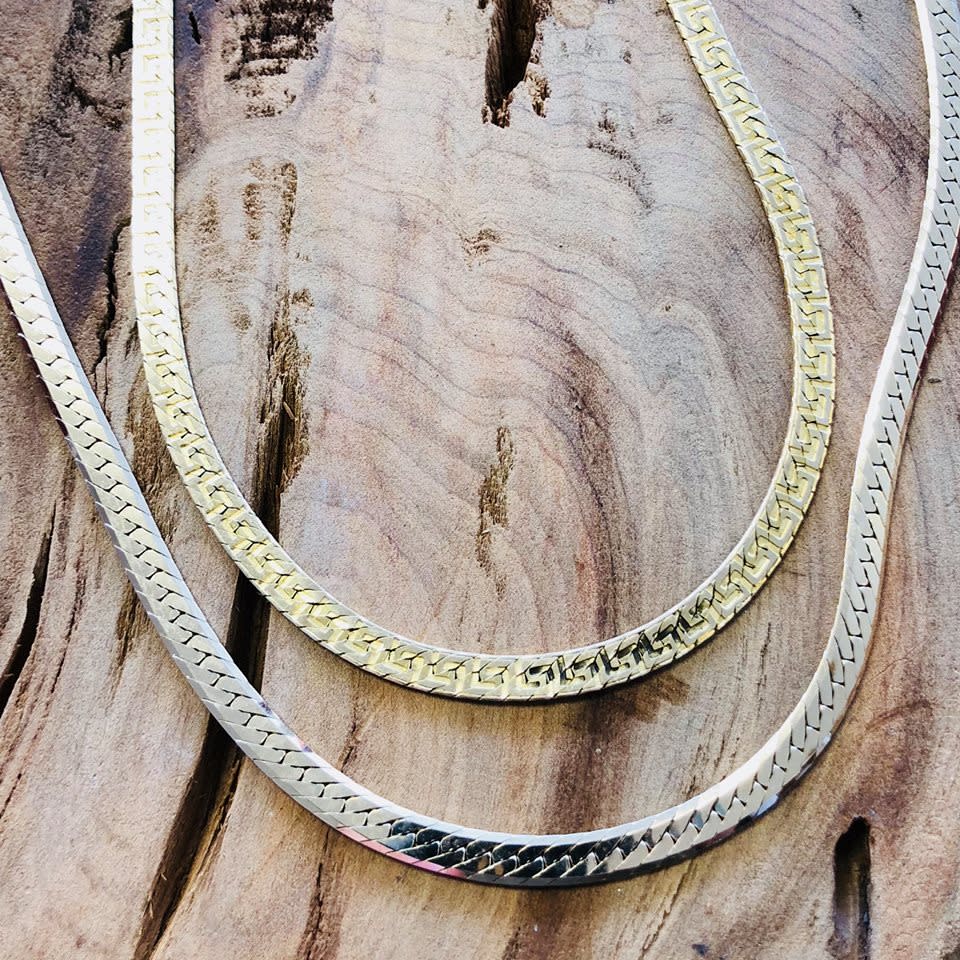 Photo courtesy of Facebook.com/gjewelrylafla/
How do you feel Lafayette supports its artistic community?
Lafayette's ArtWalk is a stalwart of the artistic community, and UL Lafayette has always had a robust art-design-architecture program. The music community continues to evolve even though there might be fewer young musicians on the scene. As a big festival supporter, I think we experience these events as seasonal times more than a traditional "spring-summer-fall-winter" cycle. And these seasons are reliant on the artistic community.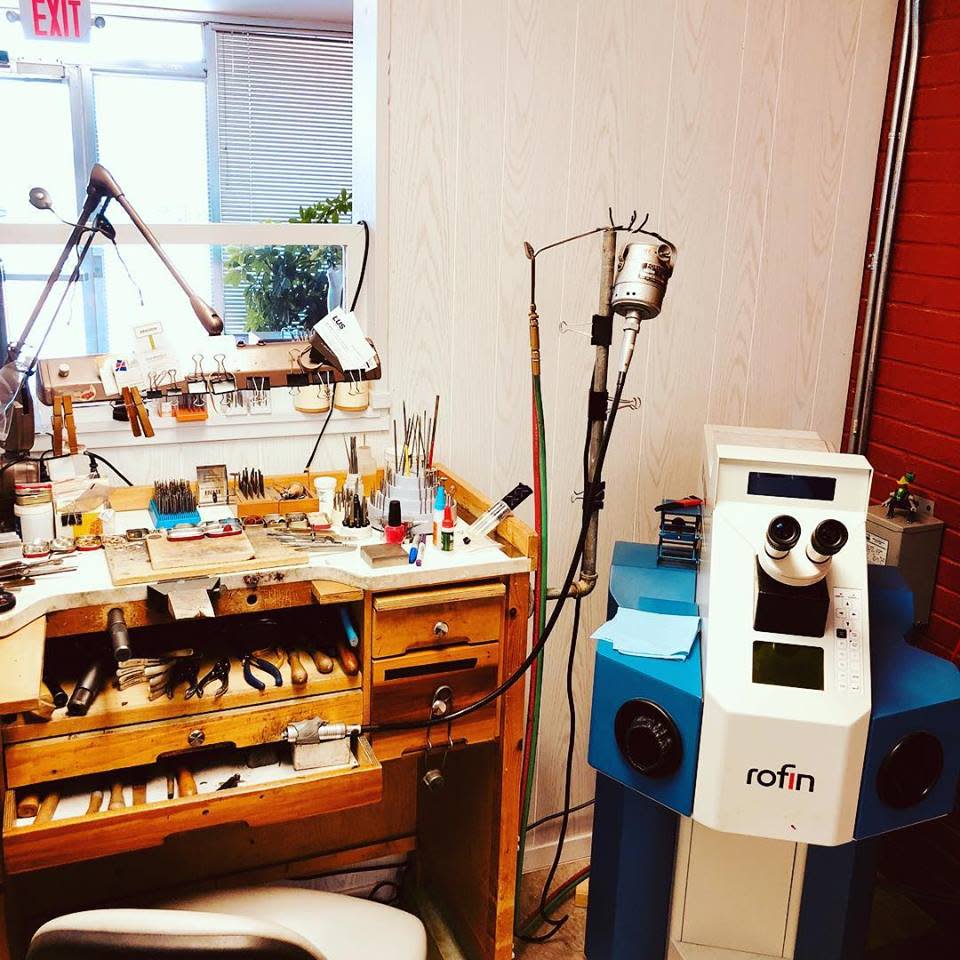 Photo courtesy of Facebook.com/gjewelrylafla/
Lafayette could be summed up in a handful of "alternative seasons." Rank these in order of preference from 1-5 (1 is tops): OR create your own!
Festival Season
Deep Summer Season/Snoball Season
Gumbo Season=Crawfish Season=Camping Season
Catch up with Grayson at his shop Monday through Friday from 10 a.m. to 5 p.m. at 902 General Mouton Avenue, Lafayette, LA 70501, and always online at grayson.gjewelry@gmail.com or https://www.gjewelry.net/. Follow his creative process on Instagram: @g.jewelrylafayette.