Lafayette native Susan David is one of those artists whose work you've seen more often than you realize. A dedicated artist and prolific collaborator, Susan characterizes herself as "'Edie Pie-hands' with all my little fingers in the little pies. I prefer to be busy and am a self-made workaholic. I like having lots of fires burning on the stove and rarely take breaks or vacations for myself. If I do, I think I'd need a pre-vacation to mentally prepare myself for being idle.  I kinda don't know what to do when my hands are idle." Among those projects are the Rooster Teeth live painting installments, supported with ArtSpark funds and featuring a bevy of artists performing their craft in public settings.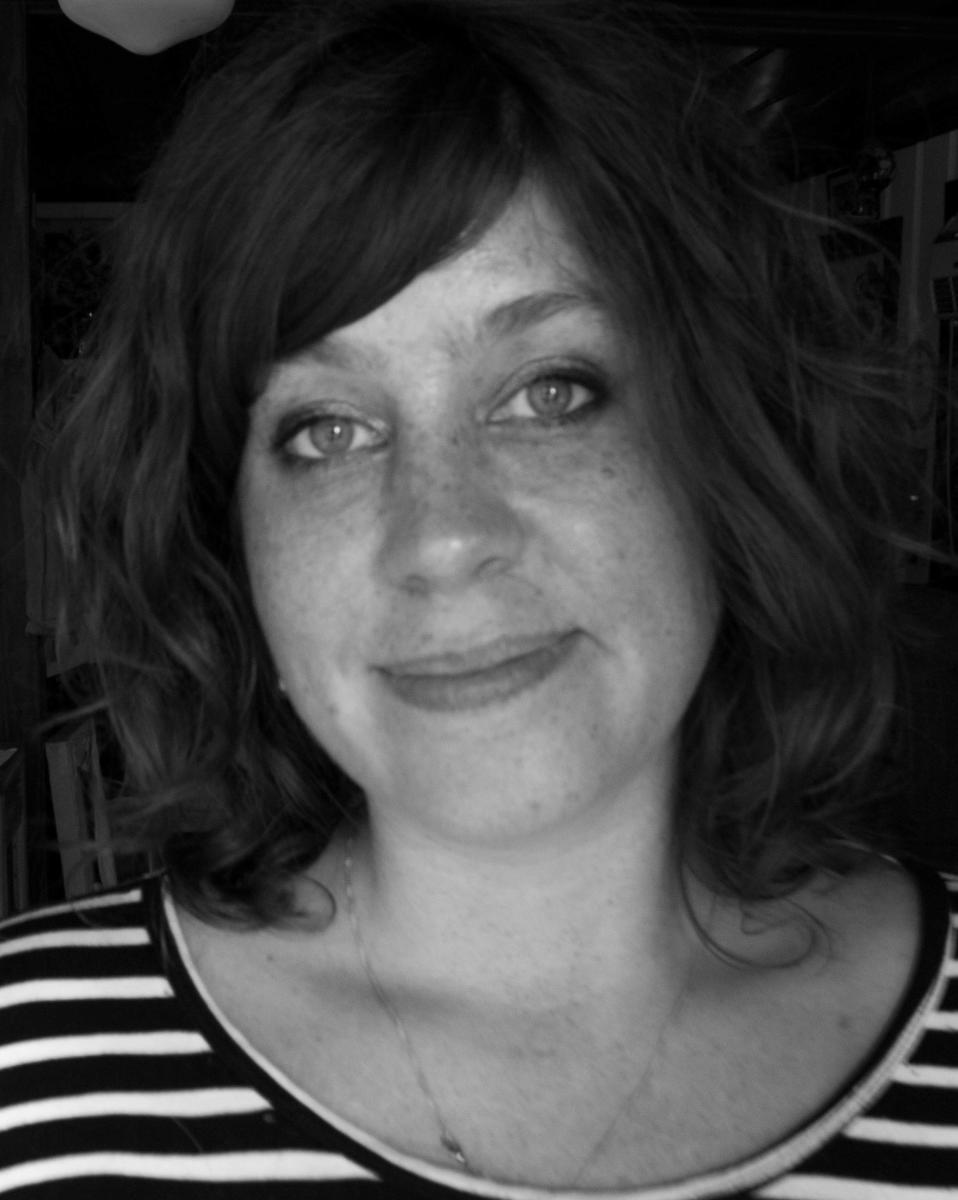 An artist and activist, Susan is a proud introvert, producing her work within a small creative community housed at her non-profit, Freetown Studios, and in her personal studio. While she may not consider Acadiana her muse, she has more than made it a dimensionally intricate and multi-themed canvas for her work. If you haven't looked closely at the mural on the side of Basin Arts' building, and even if you have--go back and tilt your head, squint one eye. What do you see in that stance? Where is your eye drawn, and where does it linger? Her artist statement delightfully encourages exploration in her work as it "blends elements of religion, mythology, and the feminine.  It is largely inspired visual culture research exploring the History of the Shadow, Film/Literature, and the symbolic nature of Water in connection with the human form. I entwine them with narrative to invoke a broader context to discuss the fractured world and the Other."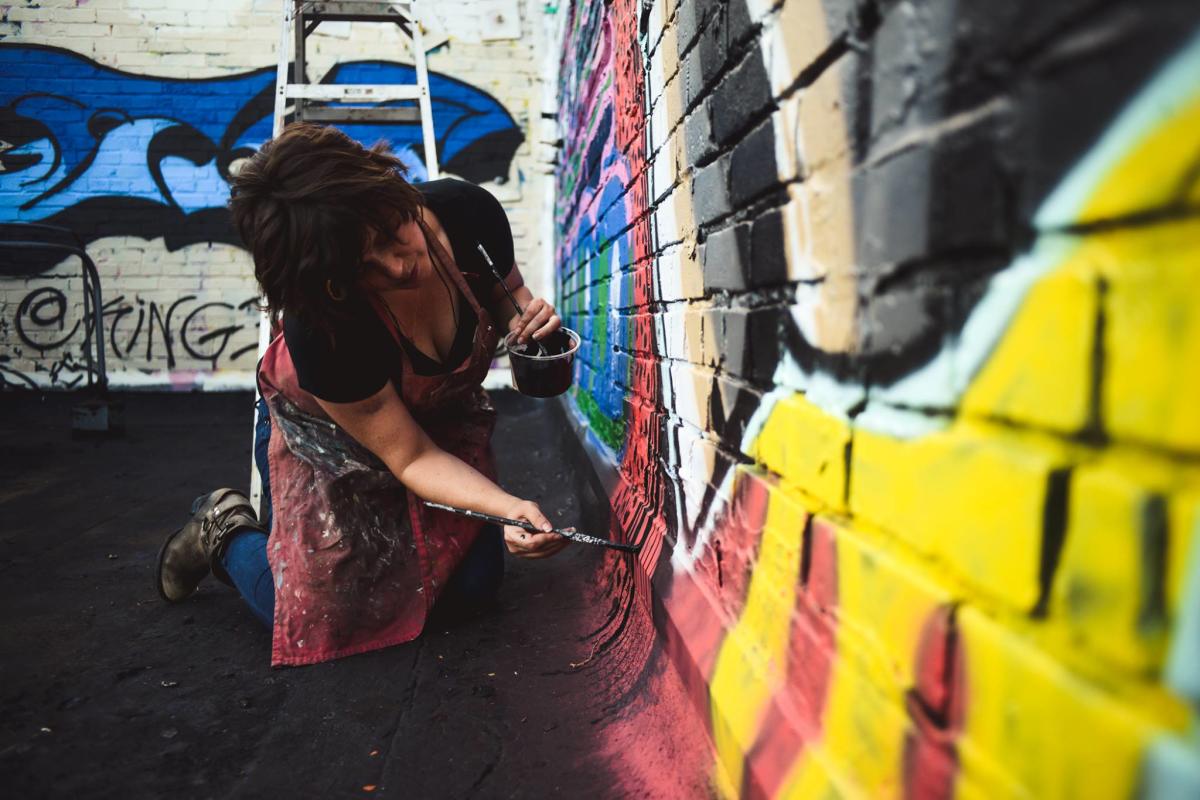 Image courtesy of Sophie Berard
As with many local artists, Susan's day job supports her artistic endeavors, and she recognizes that "being an artist is hard work. It feels like I have 4 full-time jobs - 5 if you count coordinating my upcoming installation." Nonetheless, she pushes through: "I just show up to the page for my art; I set goals and accomplish them; I'd say the best advice is to push yourself to be uncomfortable." Indeed, her work encourages us to do the same thing she does during her creative process, "to strive to look more closely. Sometimes through a mirror, at the Other and sometimes at my shadow (both the outline and my doppelgänger.)"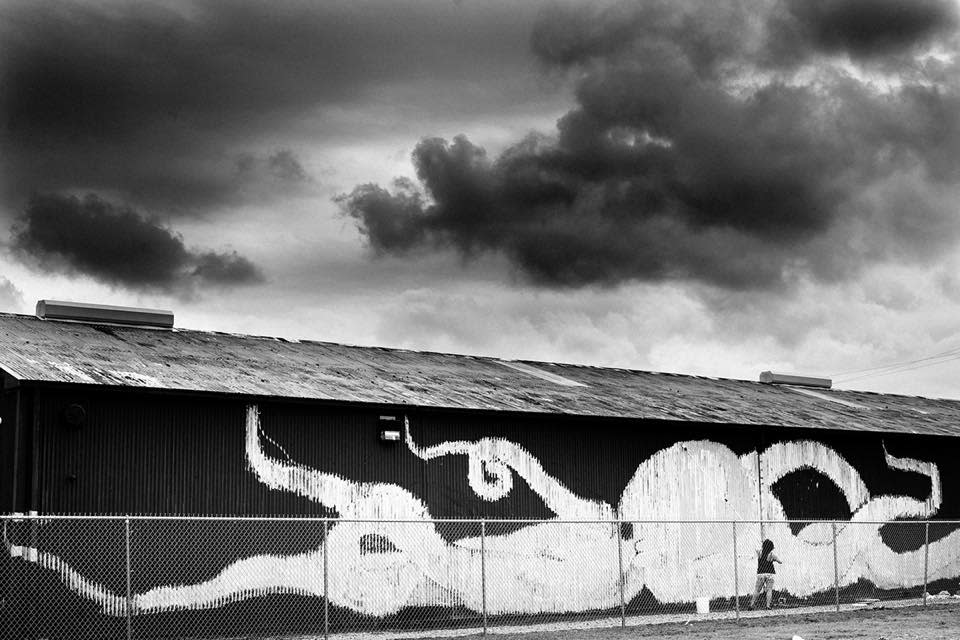 Image courtesy of Jo Vidrine
Through Freetown Studios, she offers a hub for invention and interaction, offering exhibits and printmaking classes, recognizing the physicality as well as the spirituality of the process of art as well as bring that intimate experience to the community. Susan is also a teacher, from leading classes at Freetown Studios to conducting online university courses, and in many ways a leader in the local art community through grant-funded public art demonstrations, inviting people into the artist's creative space.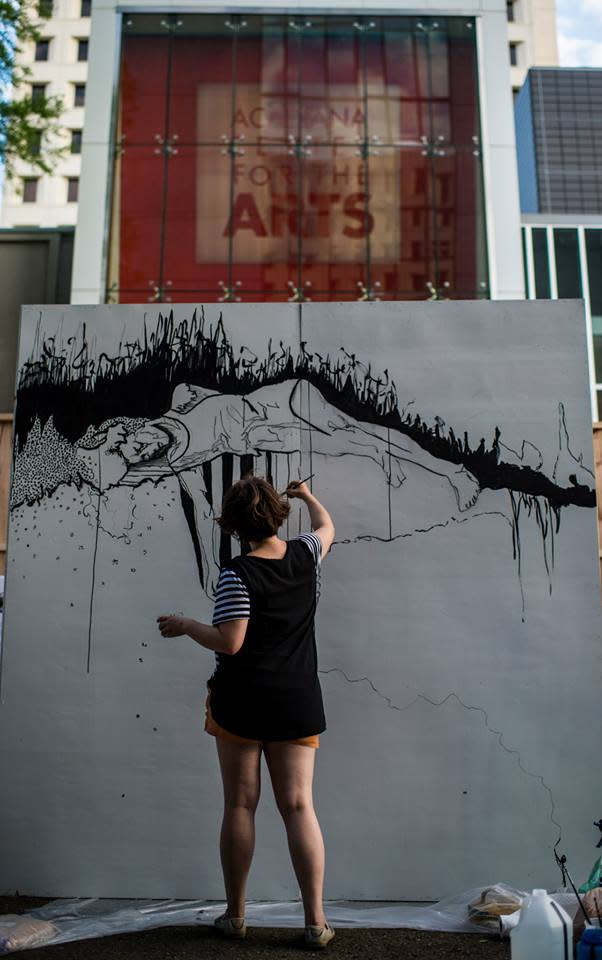 Image courtesy of Paul Kieu
Susan is currently working on several installations, and you can keep up with her by clicking here and Instagram.com/Scuznfaye/ and purchase her work at Scuzinfaye.BigCartel.com/.