Hub City Diner is aptly named, an all-American diner that attracts locals and visitors alike in the center of town. On any given day, you'll find regulars walking through the doors being greeted by restaurant staff, even owner Jimmy Guidry.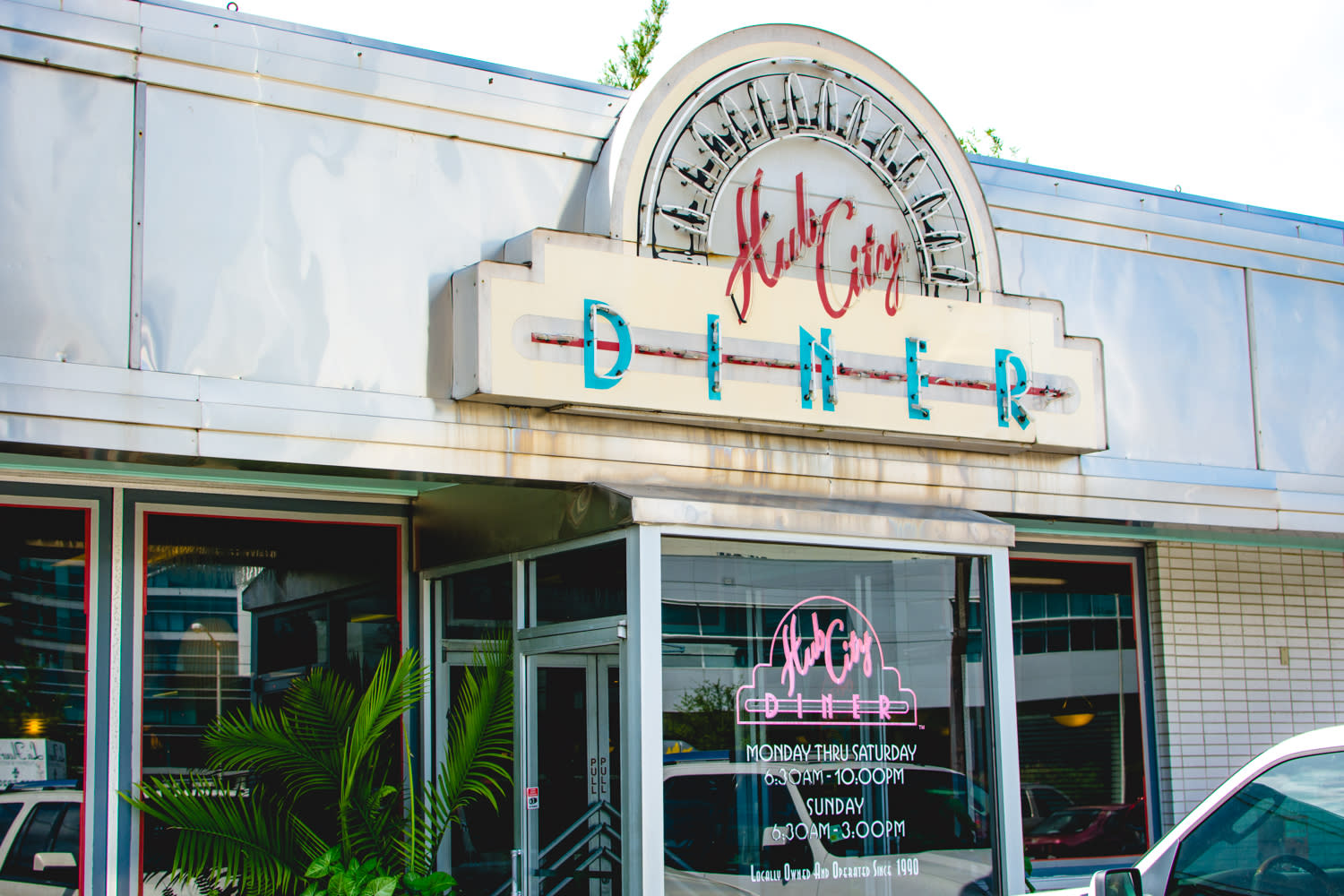 The restaurant began as Stansbury's Café back in 1965 in the infancy of the Oil Center, the commercial neighborhood that surrounds Hub City Diner. The original restaurant was founded by Lafayette restaurateur Charles Goodson, Chef Pat Mould, and advertising executive and local foodie George Graham.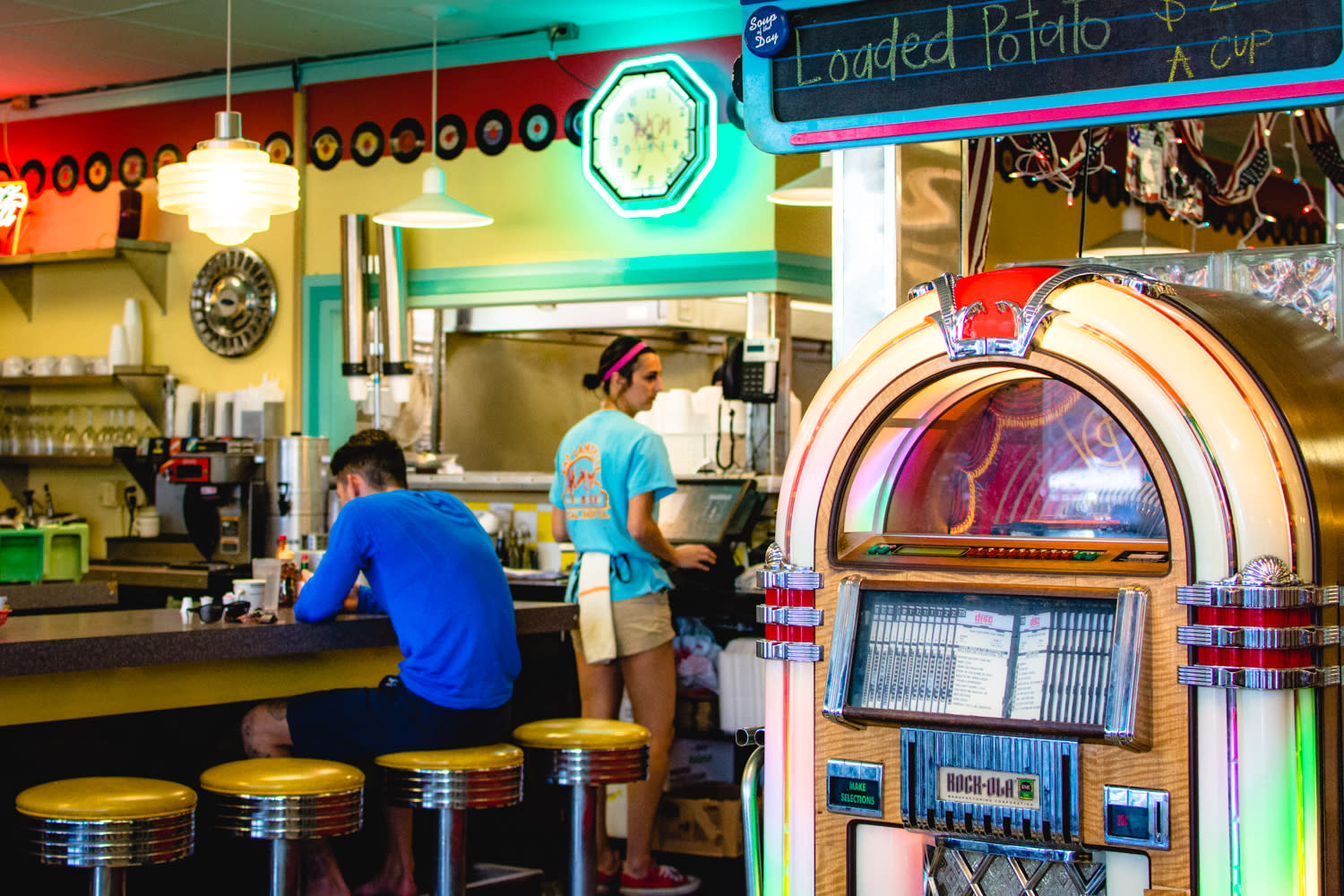 The concept was a 1950s diner but with more of a Louisiana twist to it. Guidry, who has years of food and bar experience throughout Lafayette, purchased the restaurant in 1998. The ambiance remains the same: vinyl booths and chairs, checkered floors, nostalgic photos on the wall — even a ceramic Pelican that's dressed like Elvis named Pelvis.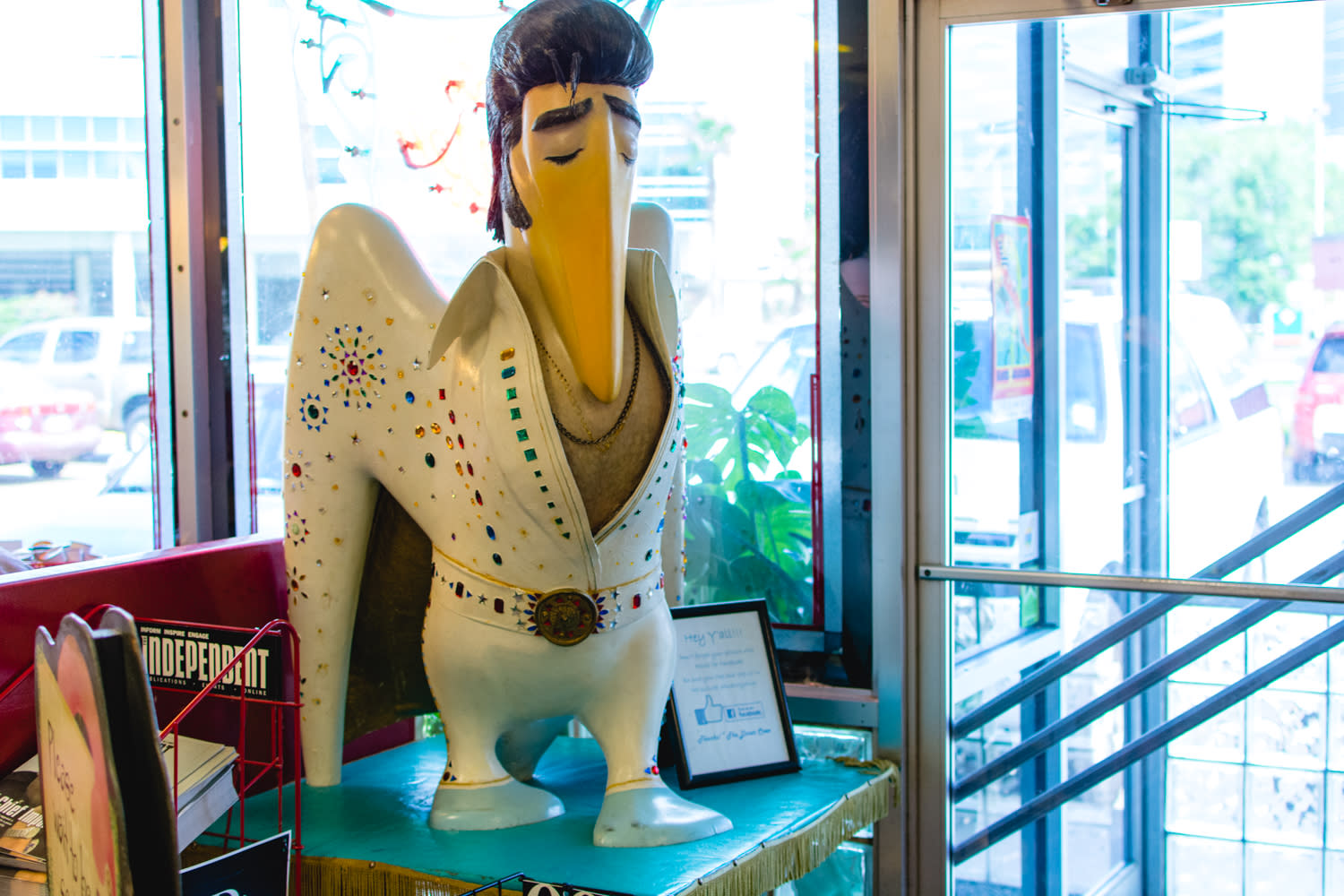 Hub City Diner is open daily for breakfast, lunch and dinner and some of the original recipes, such as the Catfish Louisiana, are still on the menu. On weekends, the restaurant draws in the breakfast crowd for its extensive menu of omelets, pancakes, egg combos, and beignets. On weekdays, Oil Center employees head to Hub City for its healthy dishes, salads, sandwiches, and burgers.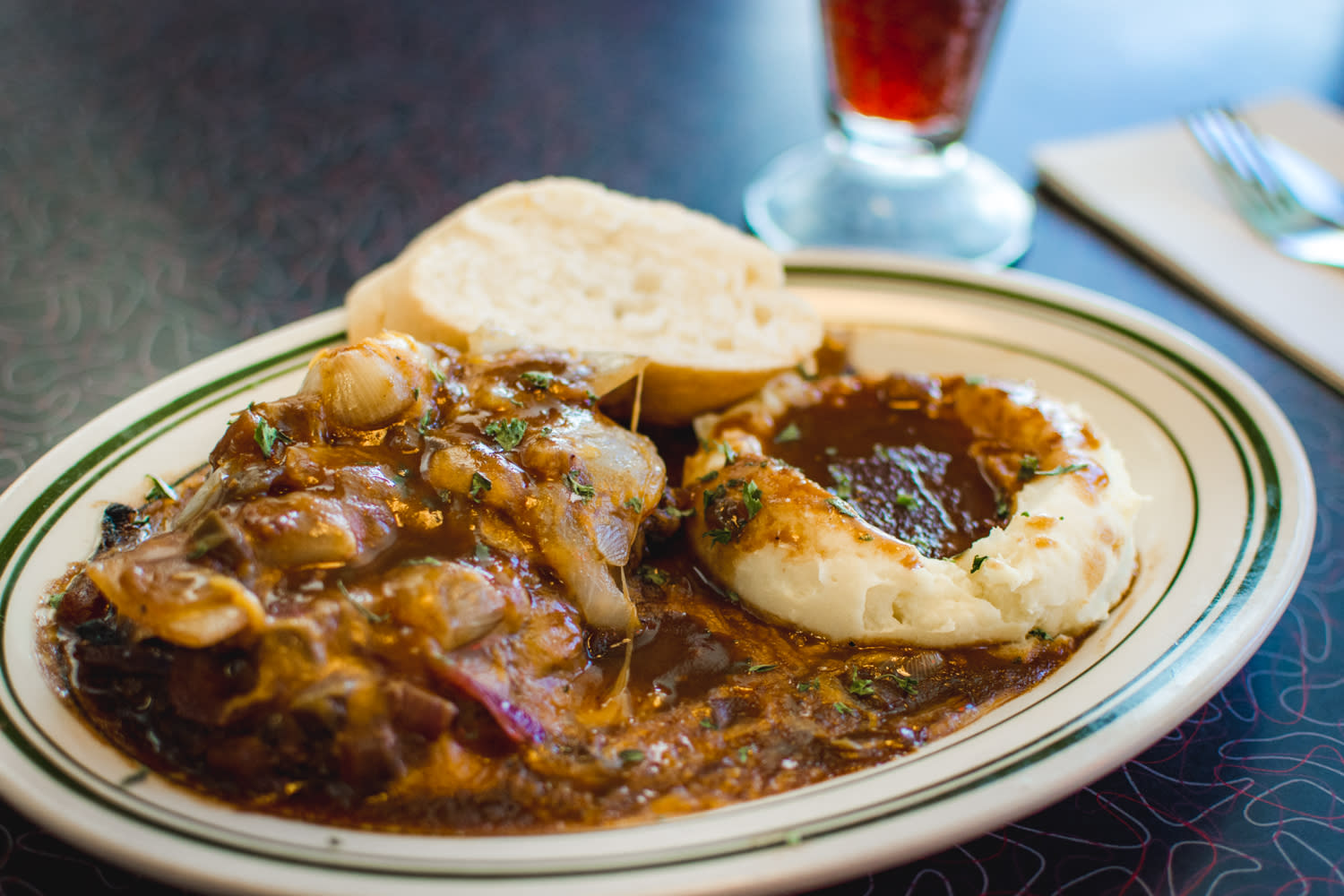 Some favorite dished include the turkey sandwich that's grilled on marbled bread with onions and Swiss cheese then dressed with lettuce and tomato and served with sweet potato fries. Guidry's menu item of choice is the grilled shrimp and fried green tomato salad topped with the Hub City remoulade dressing and set atop romaine lettuce with cucumbers and tomatoes.

Local favorites continue to be the "2x2x2," featuring two eggs, two sausage patties, two pieces of bacon, hash browns or grits and 2 fluffy pancakes for breakfast and the 3-Way Hamburger Steak, more than a half pound of lean ground meat loaded with cheese, onions and brown gravy that's served with mashed potatoes for lunch and dinner.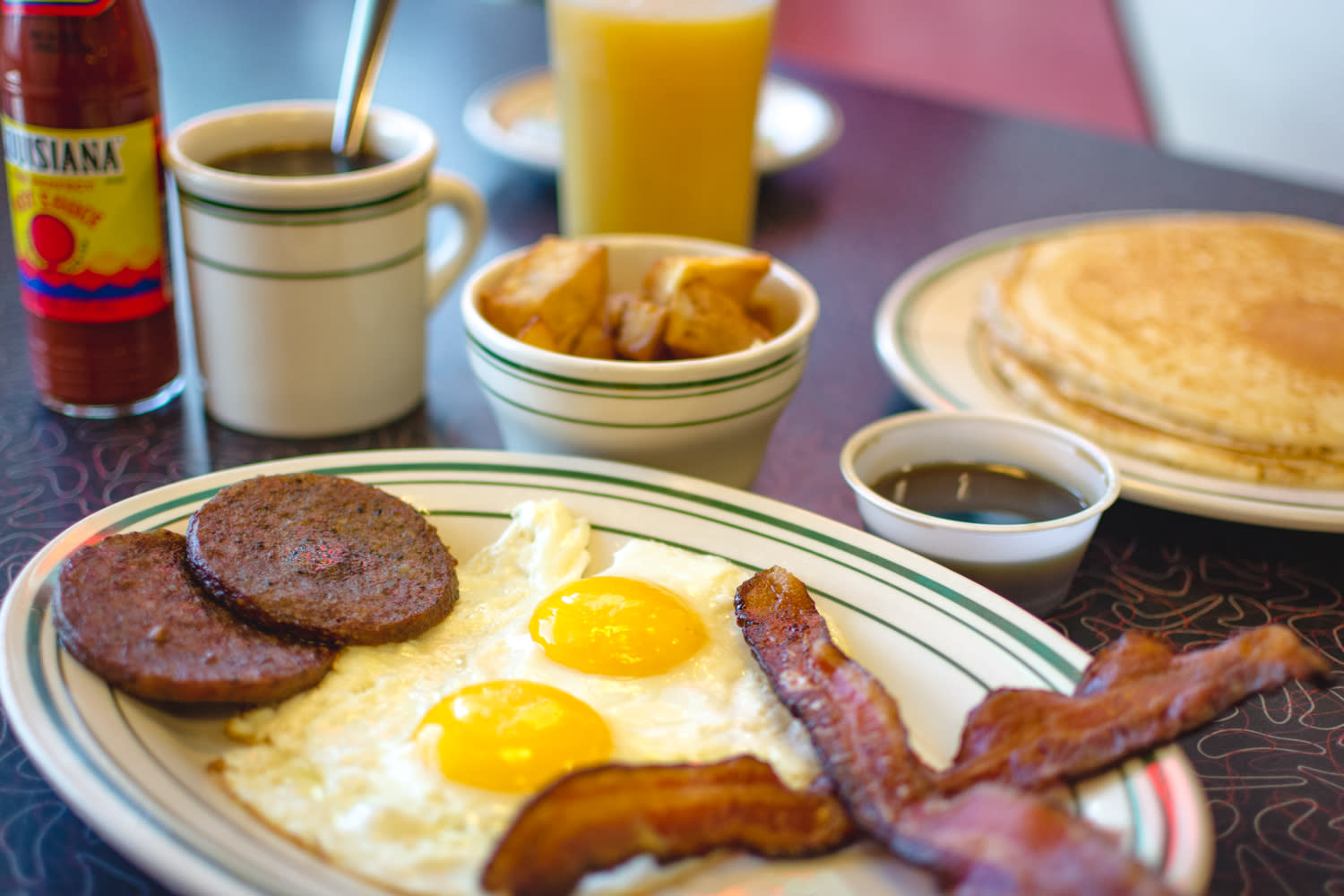 And don't forget those burgers, which come in a wide variety of styles and flavors, from feta bacon and mushroom to the spicy garden burger made of a black bean patty for vegetarians.


Bottom line, there's something for everyone at Hub City Diner.

"You can come here with 10 people and everybody will enjoy something on the menu," Guidry said.