The first thing you'll notice when you enter Siro's Bistro is the incredible aromas — the baking of fresh bread and croissants, crispy bacon sizzling on the stove or the simmering of roast beef or tomato basil soup. The family-owned restaurant serves up unique sandwiches, paninis, and wraps as well as homemade soups and fresh salads.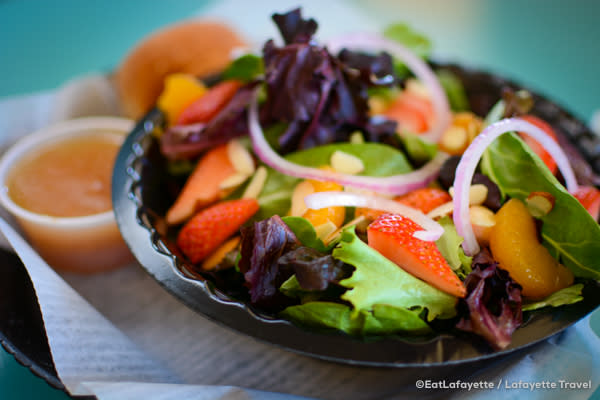 The concept for Siro's began more than 20 years ago when the original owners envisioned a European bakery-style bistro that would serve tasty and somewhat different lunchtime sandwiches. Now owned by Mark and Charlene Stroud as well as their family, the goal of Siro's Bistro is to maintain that original uniqueness of flavors while adding their creative twists to the menu.
"Our restaurant is very warm, casual and inviting," Mark Stroud said. "Our food is fresh with the majority of meats, soups, dressings, and sauces made here in the restaurant."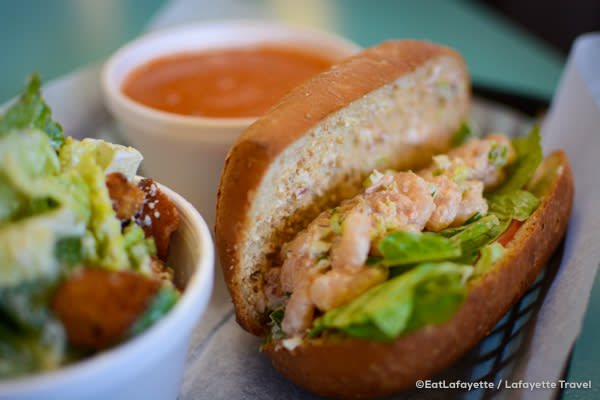 There have been some changes to the restaurant. The building Siro's was previously located within was purchased, causing the owners to search for a new location. They discovered the perfect spot at 112 Arnould Blvd. in the Boulevard Shopping Center in the center of Lafayette.
"Our space is larger, the parking exponentially better, we have more outside dining and are centrally located off of Johnston Street," Stroud said. "The kitchen is much larger. We can accommodate our corporate catering and deliveries much easier."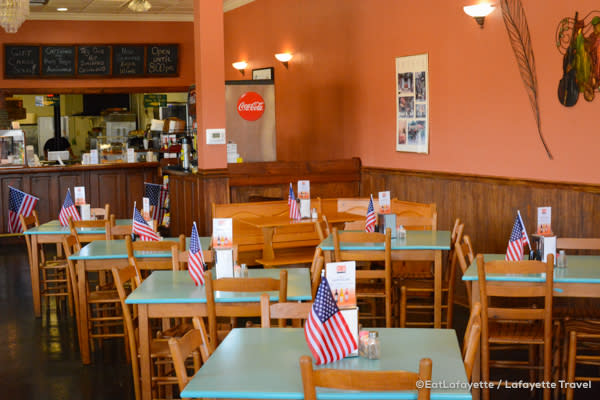 The new location has also allowed the restaurant to serve beer and wine as well as extend their hours to the evening. New hours are 10 a.m. to 8 p.m. Monday through Saturday.
Whether you visit for lunch or dinner, there are so many great sandwiches and paninis to recommend. For instance, the roasted chicken Caesar salad consists of marinated roasted chicken breasts and Siro's homemade Caesar dressing on a bed of romaine lettuce with Parmesan cheese and homemade croutons. The Southwest chicken panini combines chicken, bacon, sautéed onions, pepper jack cheese, tomatoes and avocado ranch on sourdough bread, toasted on the panini press to a golden crunch. If you're thinking local, the Cajun pepper steak signature sandwich tosses juicy home-cooked roast beef, sautéed onions, pepper jack cheese, spicy mayo and Creole mustard served on either a French or wheat hoagie or a croissant. Talk about good!
For the health conscious, the strawberry orange salad is a spring mix of greens with strawberries, mandarin oranges, red onions and almonds beneath the restaurant's own sweet homemade orange vinaigrette. The shrimp salad sandwich incorporates a shrimp salad unique to Siro's with mayonnaise, lettuce, and tomatoes on a French or wheat hoagie or a croissant (owners recommend the croissants for this sandwich).
Visitors can also try a combination of items. Stroud's favorite dish is the roast beef sandwich on the French hoagie with a side Caesar salad and a cup of French onion soup.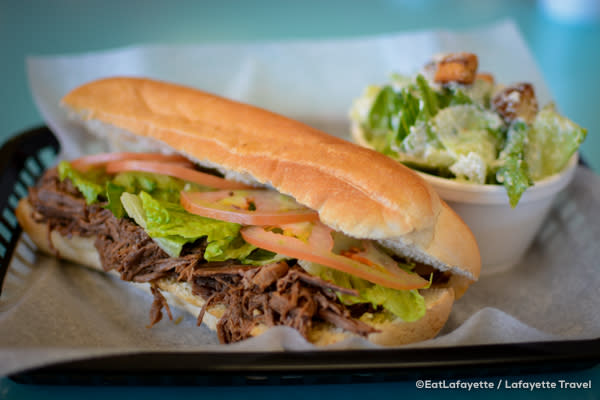 In addition to menu items, the restaurant features a daily special which is a signature sandwich served on French or wheat hoagie with a side Caesar salad and your choice of soup.
Monday – Ham and Swiss
Tuesday – Chicken Italiano
Wednesday – Club Classic
Thursday – French Muffaletta
Friday – Tuna salad Sandwich
Saturday – Shrimp Salad Sandwich
What's not on the menu, but arrives in abundance, is Siro's Bistro ambiance. The restaurant remains a place where it's easy to enjoy a casual, relaxed meal in a welcoming environment. Maybe it's because, beneath it all, Siro's Bistro is a family affair.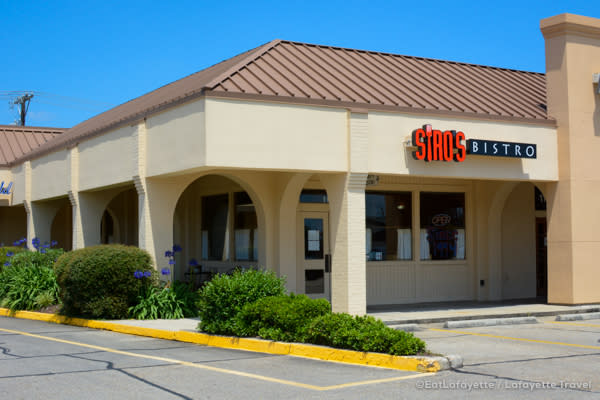 "We are family owned with many family or extended family members employed," Stroud explained. "More often than not, you will not only be greeted by the cashier but by our four-year-old grandson, Andrew, who loves to help in the restaurant and socialize with our guests."