Do you ever wish you could hang out in New Orleans without having to drive there? Brothers Patrick and Steven O'Bryan did. They love the classic jazz clubs like the Bombay Club or Palm Court in the Big Easy but wanted that same vibe right here in Lafayette. In November 2022, that vision came to life. Whiskey & Vine represents all things New Orleans right on Pinhook Rd. "We wanted it to have the feel of walking into a French Quarter hotel that has great food and that hidden stage in the back with a pianist playing," says owner Steven O'Bryan. "But without having to go all the way to the city."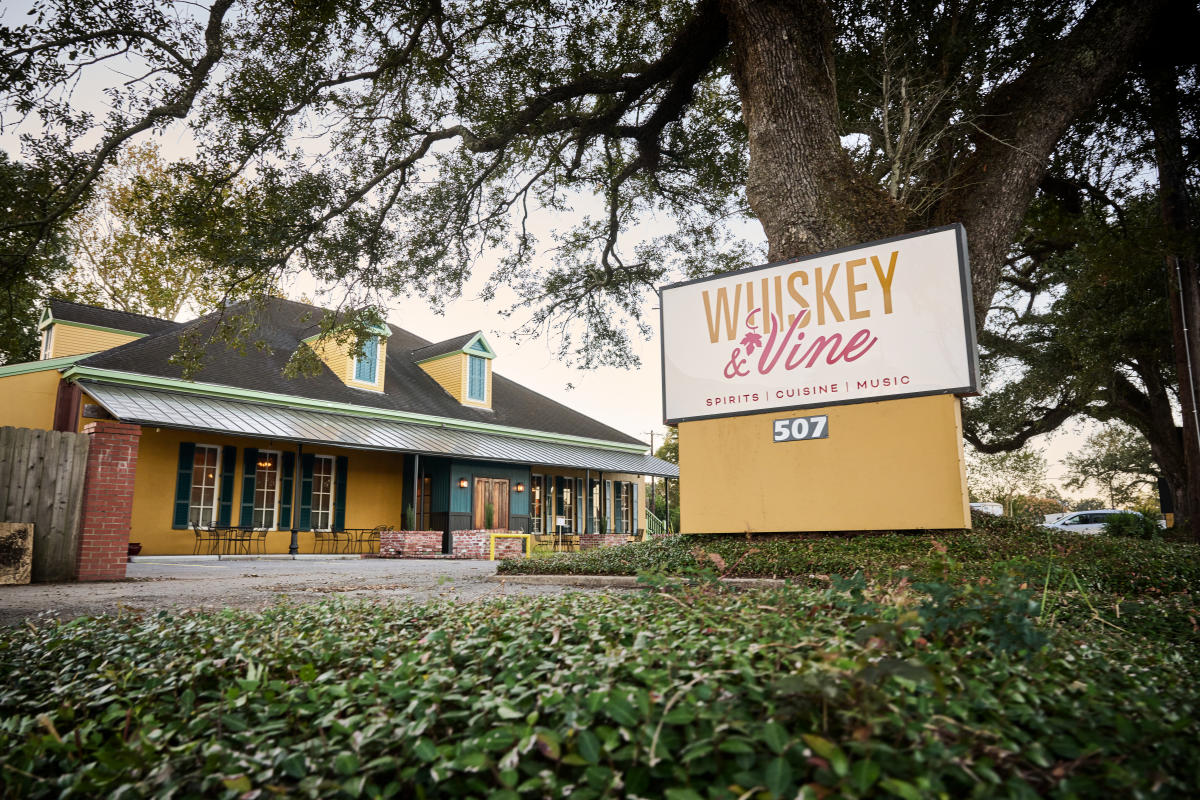 The name Whiskey & Vine represents the focus on craft whiskeys and also an extensive wine list. However, it's not just a bar. "We're a jazz club first," says Patrick O'Bryan. "The focus is on a live music performance featuring blues or jazz." They offer dinner, small plates, cocktails, wine, whiskey, and live music. "We are going to put on dinner and a show," says Patrick. "Those historic classic clubs focus on the performance but also have amazing food, and that inspires us."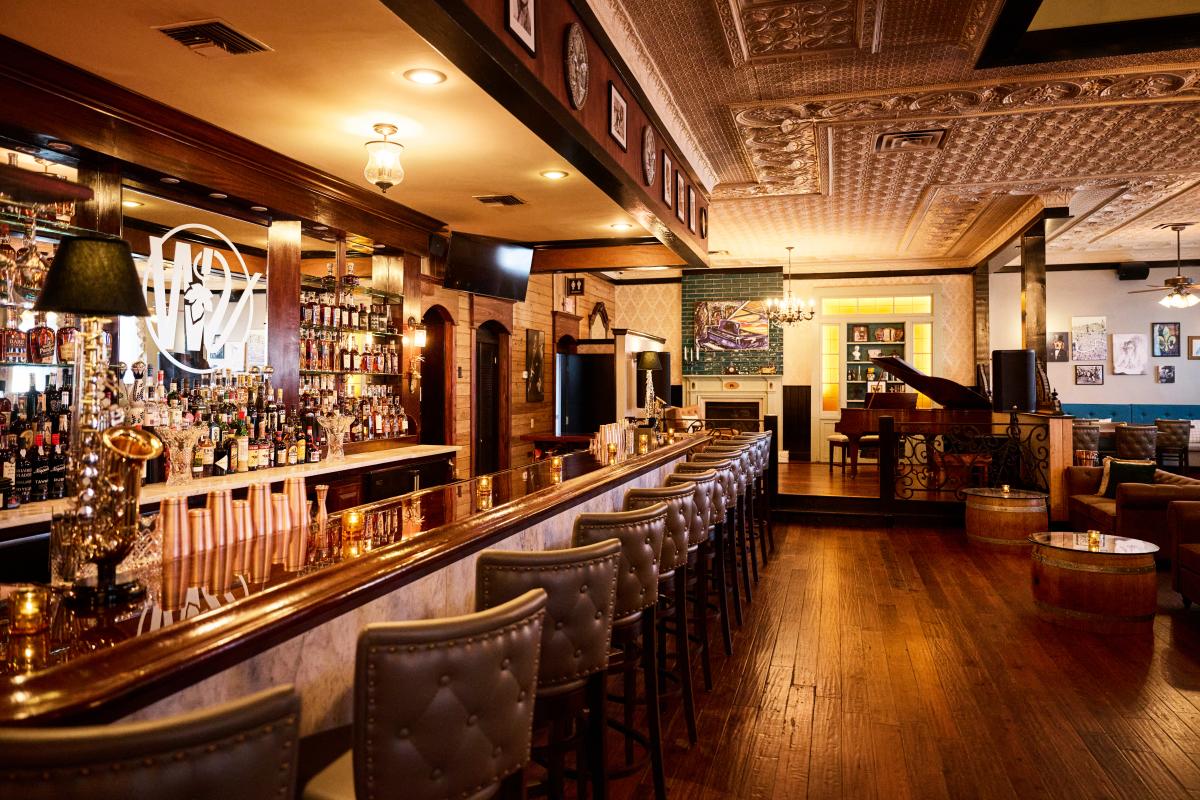 The first floor is an expansive room divided into distinct areas, each serving a specific vibe. The focal point is a large, masculine, rustic bar full of activity. Off to the right is a cozy stage in front of a subway-tiled fireplace with plush chairs and couches surrounding it. The main dining room is meant for larger parties and high tops for couples. The left side features a smaller, slick marble top bar with stylish seats perfect for wine tasting. Meander up the winding staircase to the second-floor Peacock Room: a small, hidden bar with brushed bronze accents, plush couches, and rich, colorful paintings. This room is becoming popular for private group parties.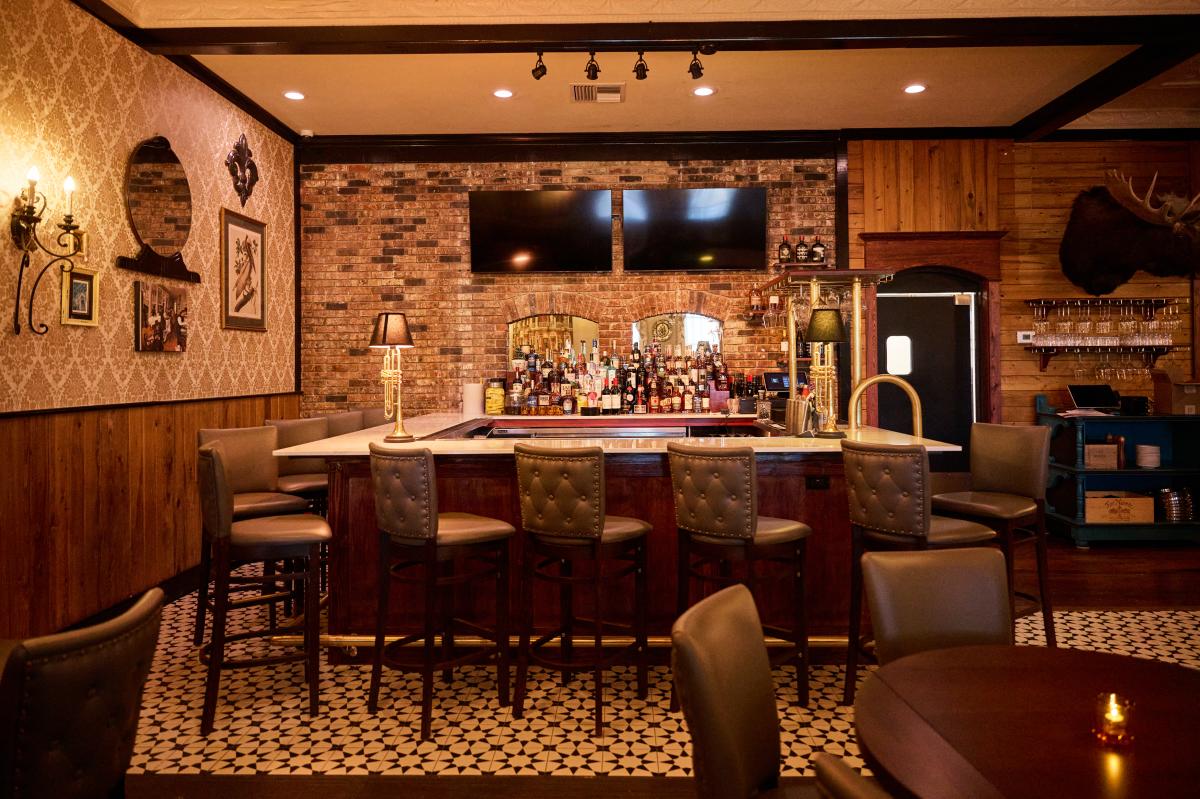 Every space serves up something different, and that's by design. Steven says that since opening, he notices patrons moving from place to place depending on the experience they're looking for. "I'm seeing people come in for dinner, but after, they'll grab a seat next to the stage or go upstairs to the small bar for a more intimate conversation. It's like they're going to another venue but in the same building."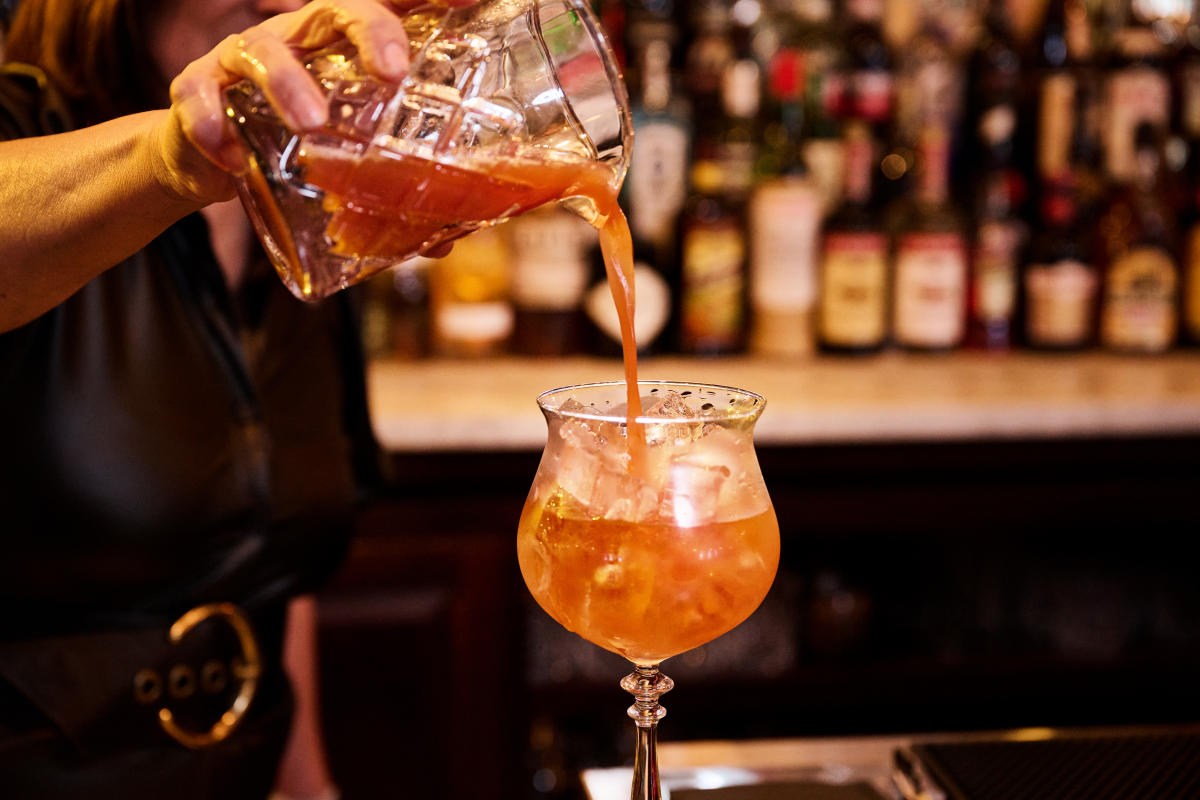 The drink menu at Whiskey & Vine allows people to taste whiskeys, wines, aperitifs, or liquors they may otherwise not get a chance to taste. Many are
available in 2 oz tasting pours. General Manager Dina Bohn is also a sommelier who puts much thought into the drink offerings. "She wanted to bring unique
items to the table and make some higherend whiskeys accessible for people," says Steven. The signature cocktail features whiskey and wine (a nod to the name) called the Crossroads - Southern Comfort, local muscadine wine, and a bourbon float.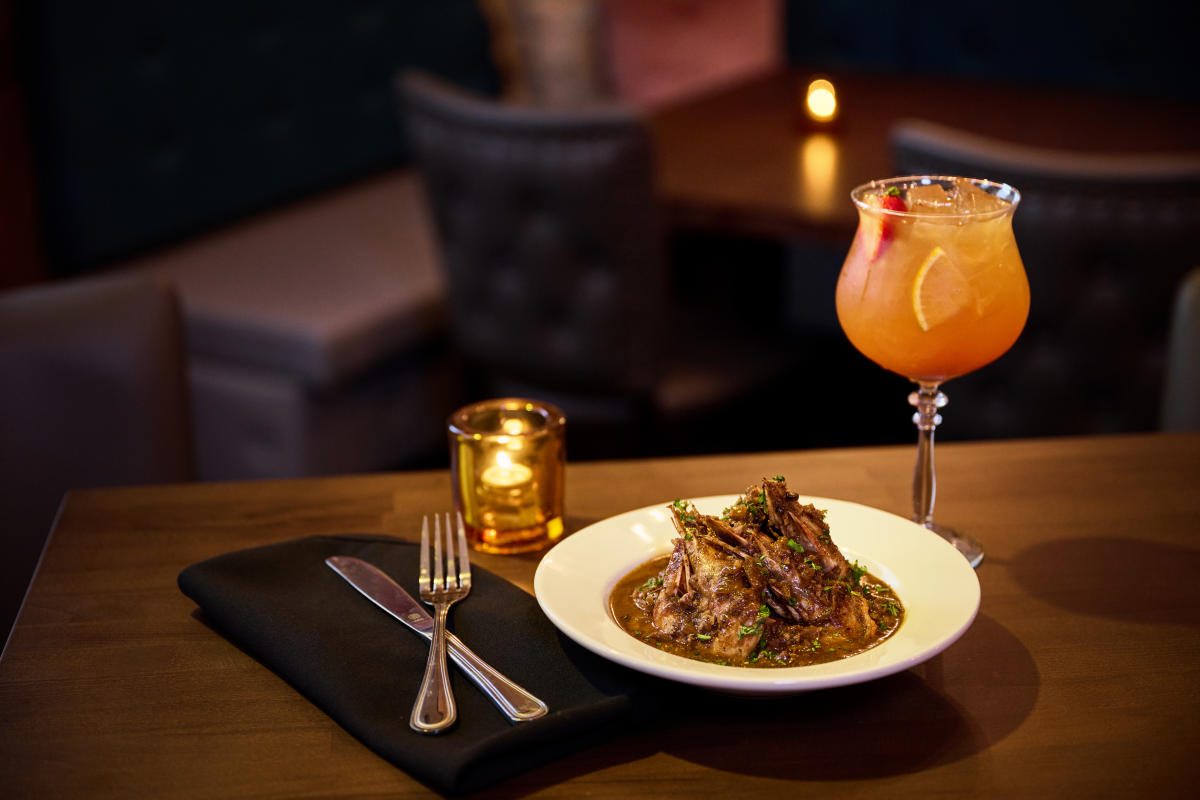 The food menu also offers different dining options. From cheese and charcuterie boards to small plates and entrees, there's something no matter what you're craving. The Fig Flatbread, the Monte Cristo Sandwich, and the duck entree are growing favorites among locals. Whiskey & Vine also does brunch on Saturdays and Sundays from 11 am - 3 pm with live music.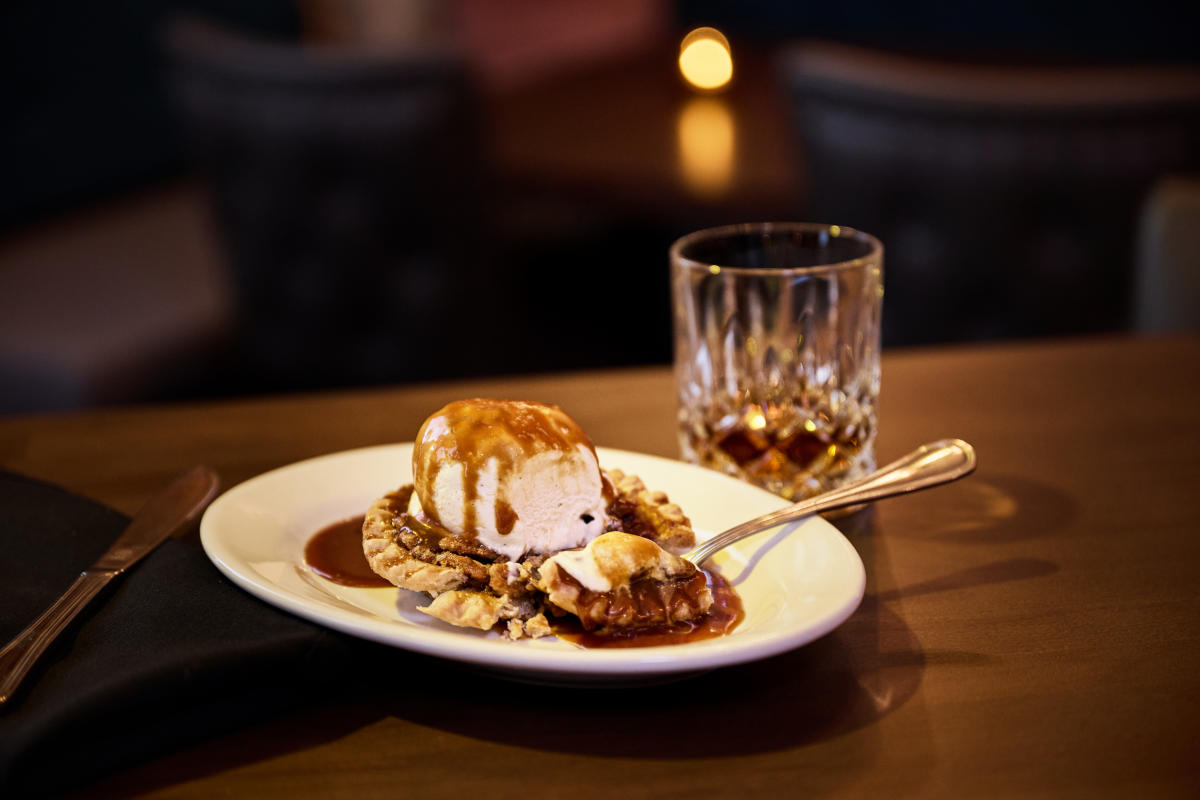 Whiskey & Vine is located at 507 W Pinhook Rd and is open Monday - Thursday 3-11 pm, Friday 2p m-12 am, Saturday 10 am-12 am, and Sunday 10 am - 3 pm. For more information, live music listing, private parties, and more visit WVLounge.com.