It's the place you swing by after a long day work, to watch the game or just to yuck it up with some familiar faces. It was the backdrop of a long-running TV series where "Everybody knows your name".
Yes, I'm talking about the neighbor bar.
South Louisiana has a long list watering holes that cater to regulars and visitors just popping in for a drink. Here's a sampling of some of local favorites on and off the grid. Keep in mind, some of these bars also serve as music venues where the beer is always cold, the company's friendly and you just might run into a familiar face.
Best Outdoor Venue
The Wurst Biergarten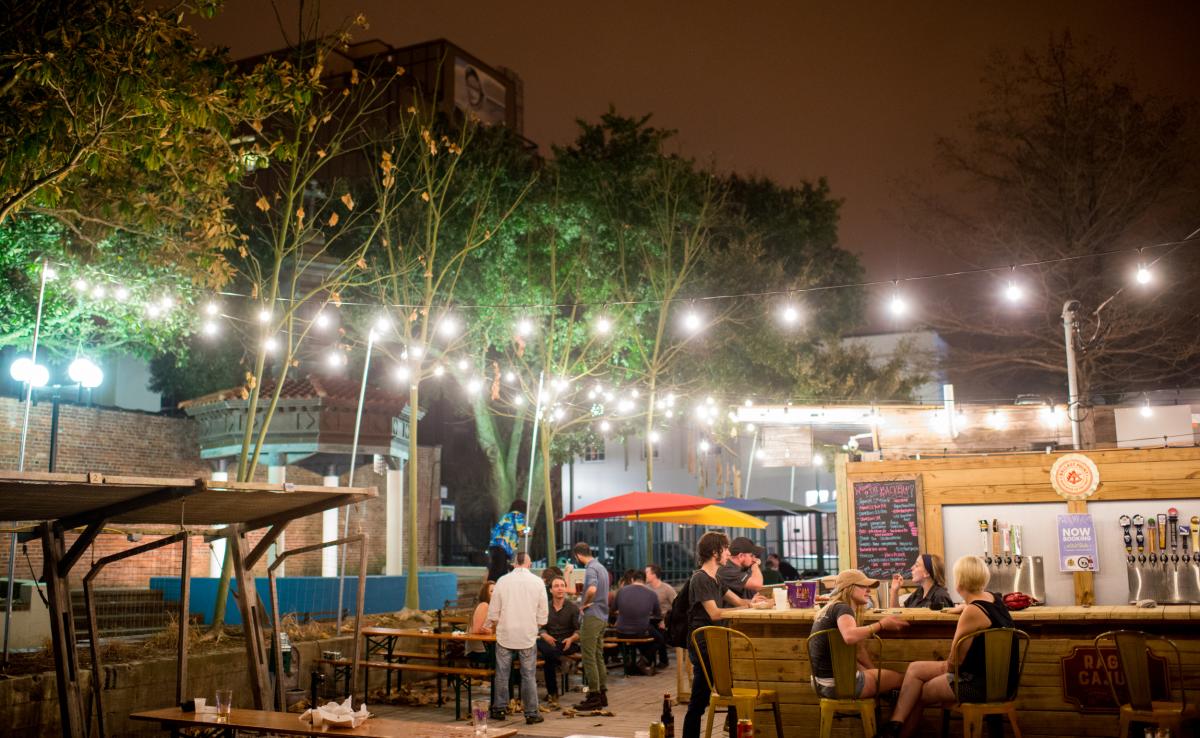 Image courtesy of Paul Kieu
This Downtown Lafayette outdoor venue has a munchies menu including brats and poutine, and a diversified, rotating beer list that showcases locally brewed and other craft beers. Now with a back bar space, open air market and stage, the Wurst offers something for everyone from live music, yoga classes and art and jewelry made by local artisans. The venue is family and pet friendly, too. Weather permitting, the Wurst, at 537 Jefferson Street, is five days a week excluding Monday until 2 a.m. For more about the Wurst, visit WurstBiergarten.com.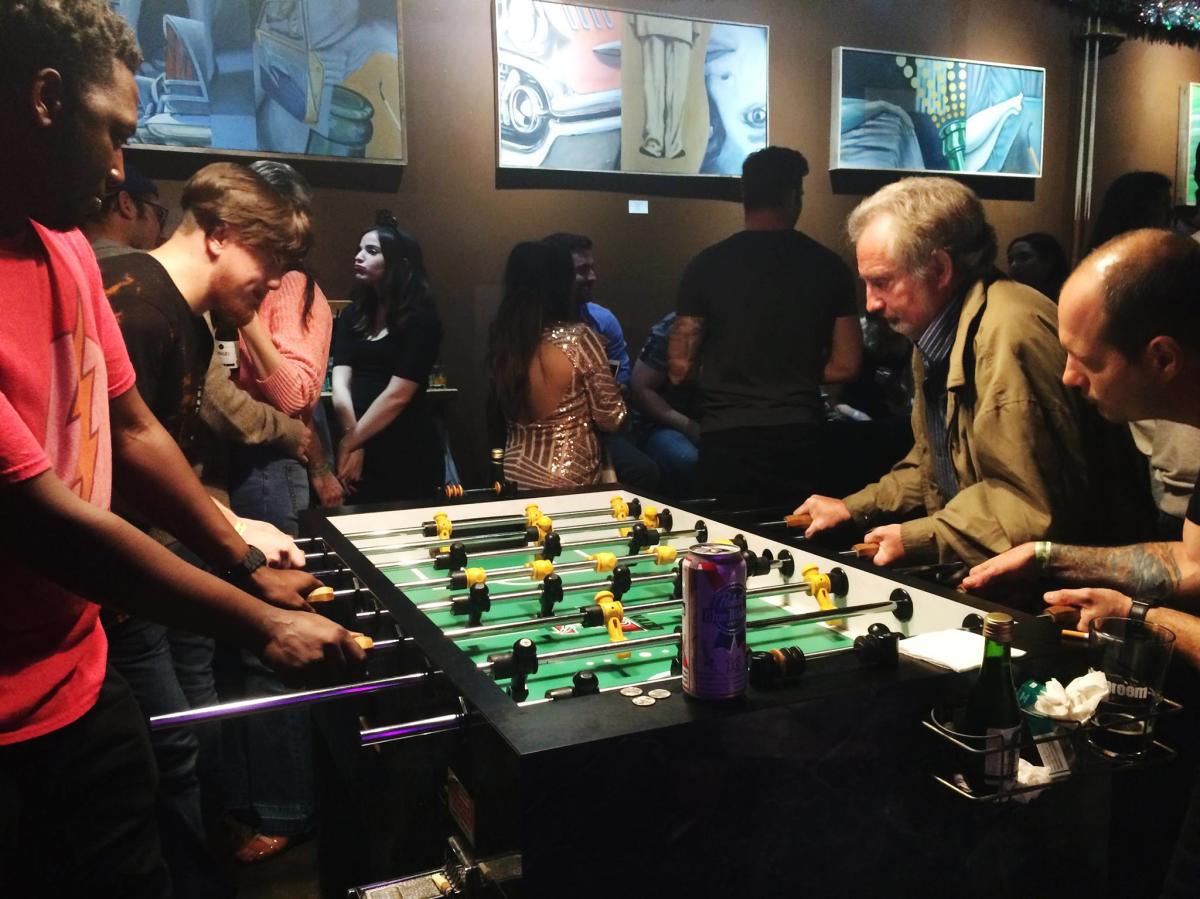 Image courtesy of Facebook.com/JeffersonStGreenroom/
Open 365 days a year, the Green Room at 229 Jefferson Street, has grown into more than a local hangout. It throws holiday parties, hosts a weekly trivia night, karaoke, comedy shows and serves as a gallery for local artists. It's also a pool hall and a hot spot for foosball and shuffleboard. The venue was one the first downtown to jump on instilling a smoke-free policy before the city-wide mandate went into effect on Aug. 1. So breathe easy and grab a cocktail any day of the week at this lively local go-to. Visit GreenroomDowntown.com for more.
Best to Drink with the Whole Gang
Legends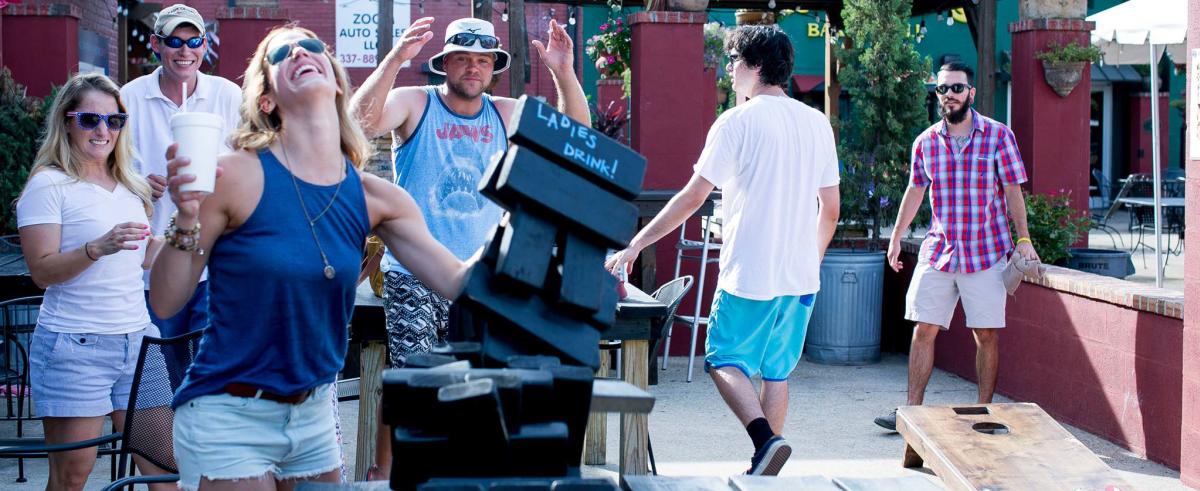 Image courtesy of LegendsOfLafayette.com
Legends truly has managed to pull off being a popular neighborhood bar because it operates eight locations throughout Lafayette Parish. With indoor and outdoor seating, bar games like cornhole and giant Jenga, daily drink specials and what many consider some of the best burgers in town, it's an after work favorite. Visit legendsoflafayette.com for events, drink specials and more.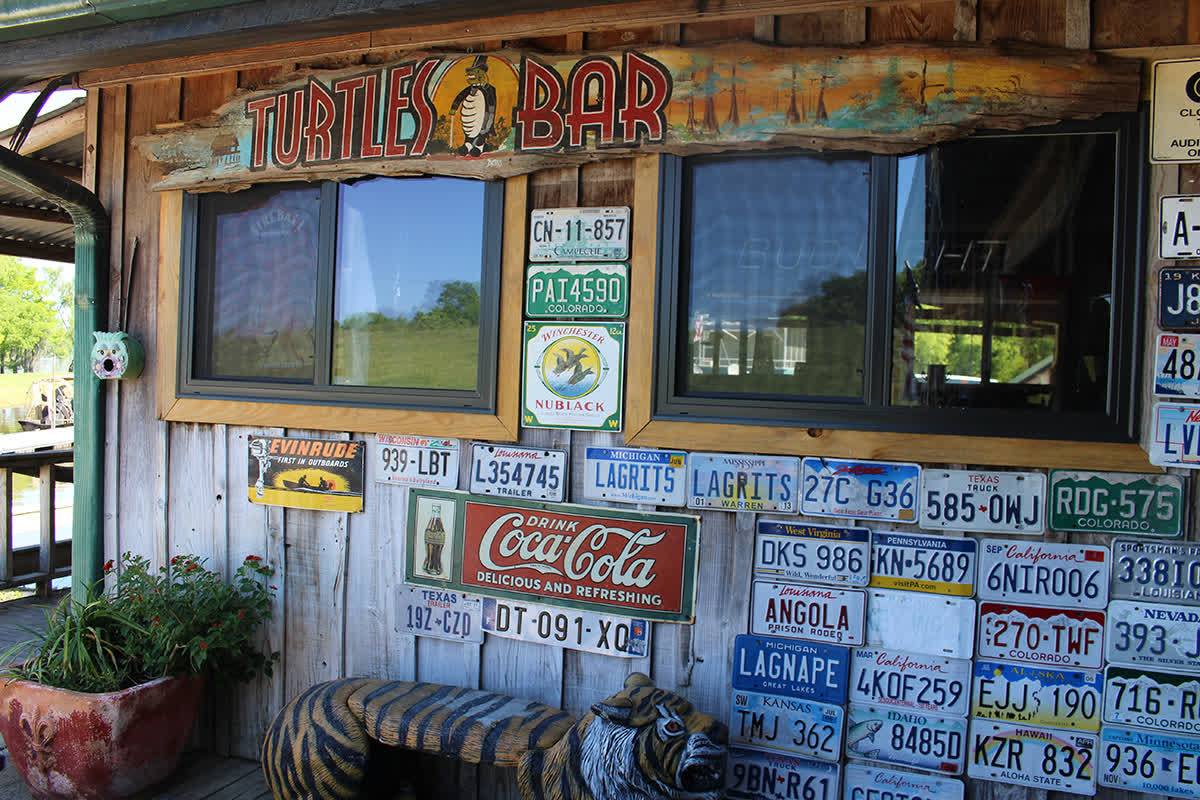 Image courtesy of Facebook.com/AtchafalayaBasinLanding/
Drive about 27 miles northwest of Downtown Lafayette and you'll find Henderson, one of my favorite communities in South Louisiana. One of the most accessible nearby gateways to the Atchafalaya Basin, the levee town is home to waterfront dance hall Whiskey River Landing, Pat's Fisherman's Wharf Restaurant, and just down Levee Road, you'll find Turtles Bar. Connected to Atchafalaya Basin Landing and Swamp Tours, this colorful watering hole looks out to the largest wetland in the U.S. If you don't mind the sound of docking airboats, smell of boat diesel, and the laughter of locals catching up on local gossip, you'll fit right in here. You can even knock on the bar window grab a beer while you watch the sun set from the back patio.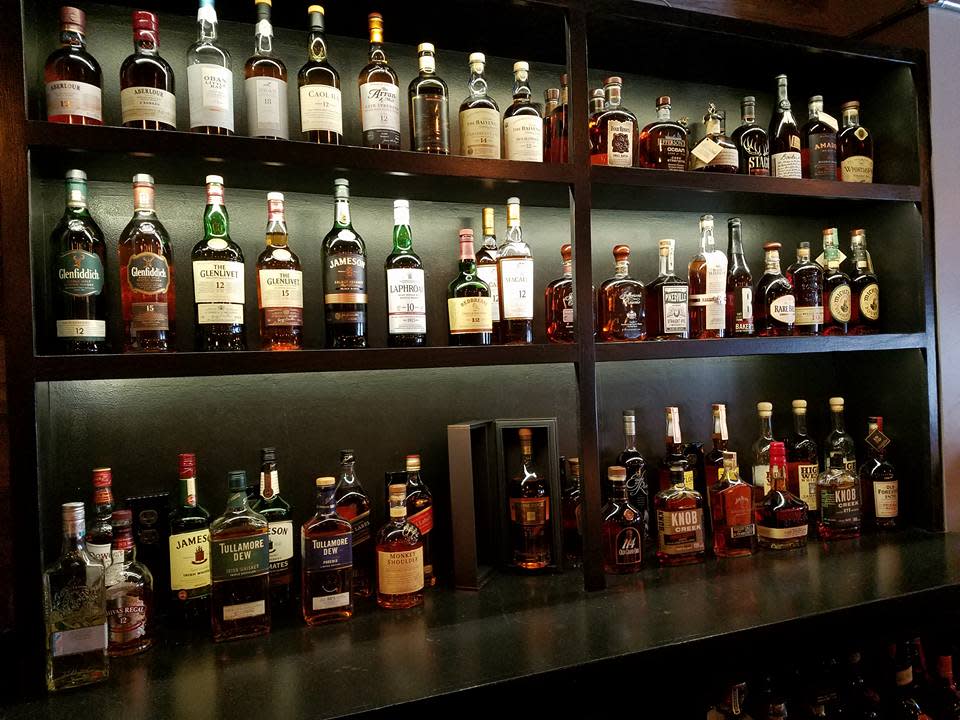 Image courtesy of Facebook.com/TheBarrelWhiskeyBar/
Offering a cool, intimate atmosphere for sipping "boutique" cocktails concocted from a long list of choice spirits, The Barrel works to provide a little something different than your average bar. Located at 811 Alberson Parkway, the bar is nestled in one of the fastest growing areas for local drinking and dining. The Barrel updates hours and events on its Facebook page.
Best Place to Watch a Saints Game
The Tap Room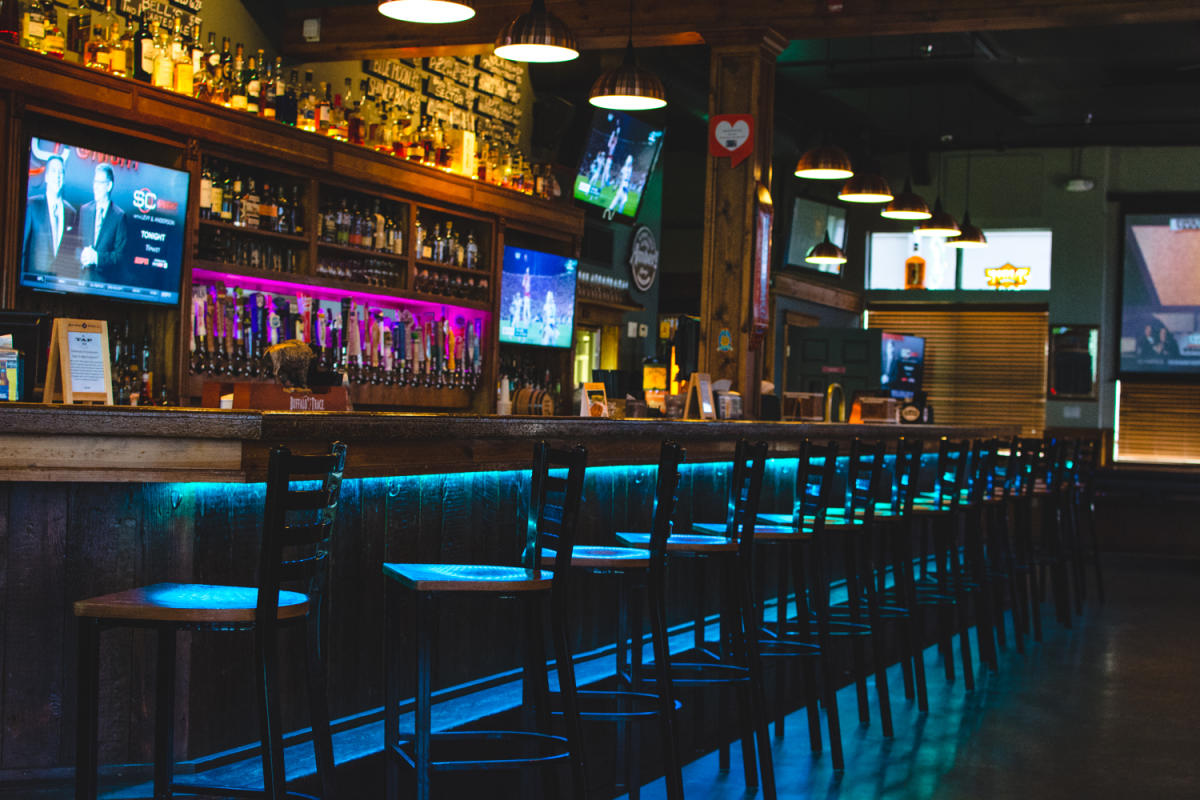 This is speaking from personal experience. After a heartbreaking start of the season, the New Orleans Saints beat the Carolina Panthers, 34-13. I watched the win from a bar located in the first floor of high-end apartments in a part of town you are likely to see some of the most the expensive vehicles in Lafayette. And it was wild. The screaming, the clanking of beers bottles, the heckling and the embrace of strangers made me love this venue. Not to mention that The Tap Room, at 201 Settlers Trace Blvd., has a wide selection of craft and imported brews, daily specials and a tasty menu of gourmet flatbread and hotdogs. Check it out at lataproom.com.