Carencro has a long and fascinating history with the Attakapas tribe, and later Acadians arriving in the mid-1700s, but most people wonder about the city's unusual name. Its origins have been argued over the years, with some attributing it to Native Americans telling European settlers that large "carrion crows" inhabited the area. Another story involves a red-headed buzzard European explorer named "carencro tête rouge."
Regardless of how Carencro got its name, the town's one of the oldest subdivisions of Lafayette, today stretching north of Interstate 10 and straddling both sides of Interstate 49. The small city still sports a vibrant hub with historic churches, boutiques, and restaurants, but Carencro is also becoming known for its varied dining scene along Interstate 49.
Downtown Carencro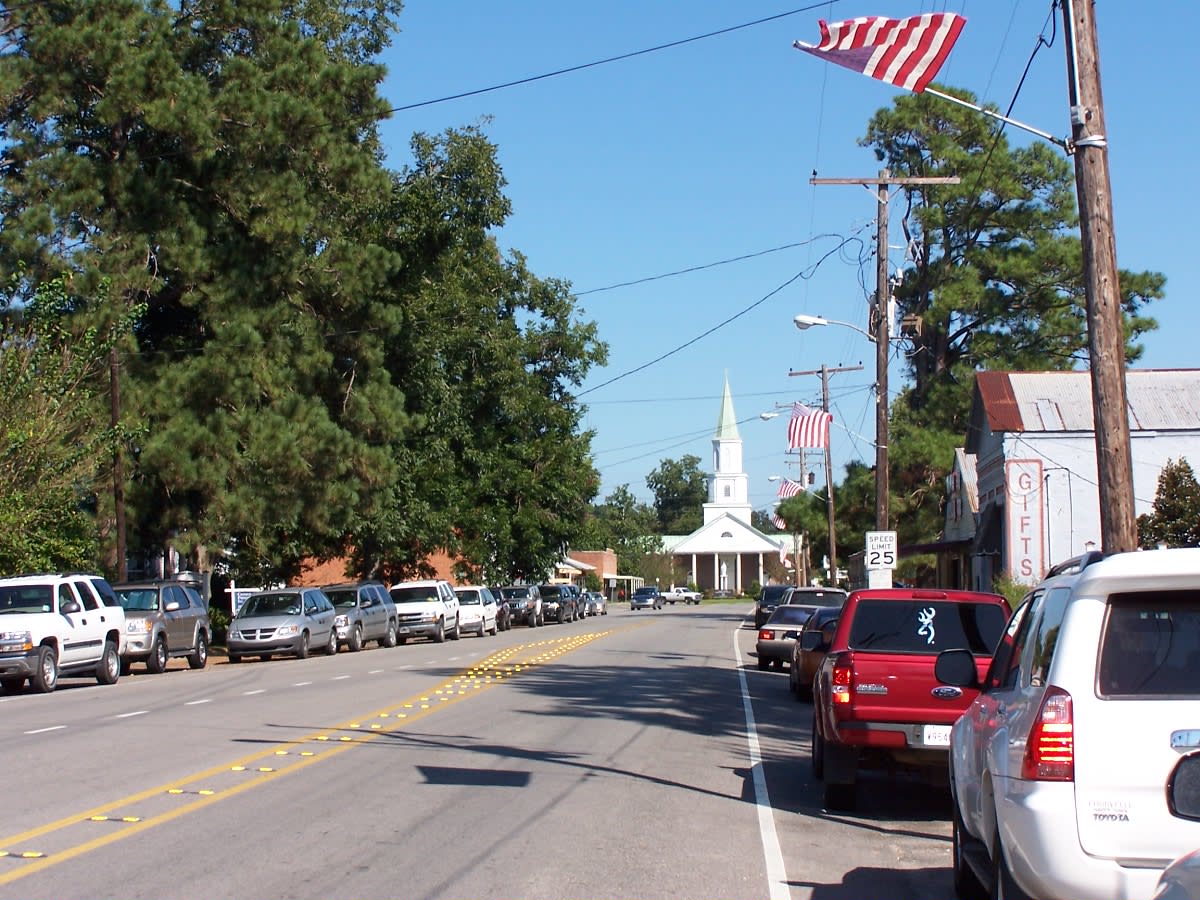 Most of Carencro's history can be seen in its small but vibrant downtown consisting of decades-old buildings and St. Peter's Roman Catholic Church, where more than 100 pews are decorated with Carencro family crests. The red gum wood pews were carved in the late 1960s by Ludwig Kienenger, a Bavarian woodcarver. Don't miss the Robert Dafford mural at the Therapy Center on East St. Peter Street, which depicts early Carencro residents heading to Mass at St. Peter's in horse and buggies.
Also on East St. Peter Street is Swanky's Cajun restaurant, located inside a restored 1901 building and serving everything from po'boys and seafood platters to hamburgers and chicken wings. Next door is Emily V's Pottery Shoppe, where colorful gumbo bowls, cups, and other ceramics may be purchased. Guilbeau's Thrifty Way Pharmacy also sells gifts and serves up coffee, gumbo, and other treats at D'Wrap Cafe. And they parle en Francais, or speak French!
Festivities downtown and through the heart of the city include a Mardi Gras parade, the Crowfest fall festival, and Christmas in Carencro.
Where to Eat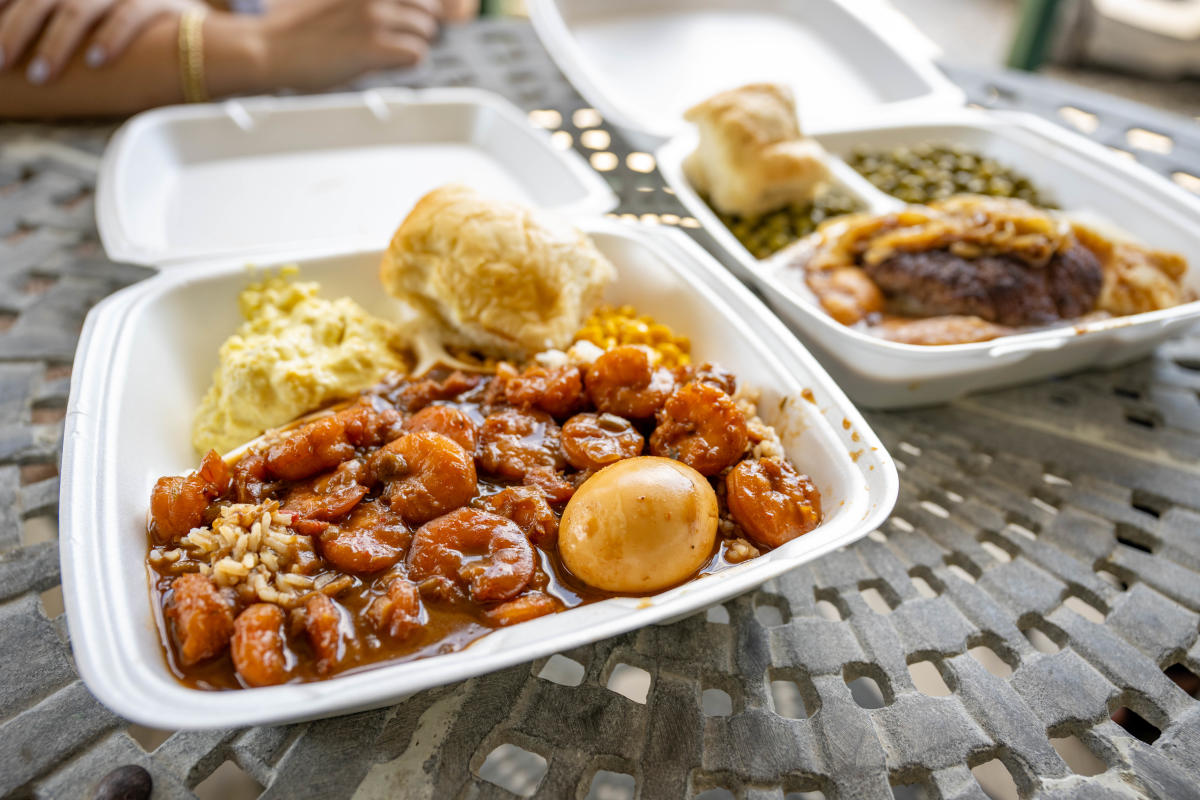 Some of Acadiana's best boudin, cracklin's and Cajun-seasoned meats can be found in Carencro along Interstate 49, or what we call Evangeline Thruway. The Best Stop, long known for serving up Cajun boudin and other specialties in neighboring Scott, has opened a new 4,000-square-foot facility that sells a variety of meats. Over at Don's Specialty Meats, they've been cooking cracklins "the old-school way" since 1993. But don't miss their boudin, jerky and daily plate lunch specials.
Along Interstate 49 Pizza Artista has been a favorite stop for the Italian pie in Lafayette, creating unique pizzas with Cajun flavors. Owners have recently opened Pizza Amore in Carencro, a restaurant offering more than their usual pizza parlors. There's a full bar, indoor and outdoor table service, and an expanded menu.
Another Lafayette restaurant that opened a Carencro location is Fat Pat's Bar & Grill, a great gathering spot to enjoy delicious burgers, wings, and sandwiches — even a few tasty entrees such as grilled salmon and shrimp platters.
Lafayette is well known for its plate lunches and family-owned Veronica's Café delivers. Located just off the interstate, visitors will be treated to Lafayette favorites such as po'boys, chicken and sausage gumbo, smothered pork chops with rice and gravy, and so much more. Veronica's has been named one the best places to get gumbo on the go by radio station Hot 107.9.
Burn Those Calories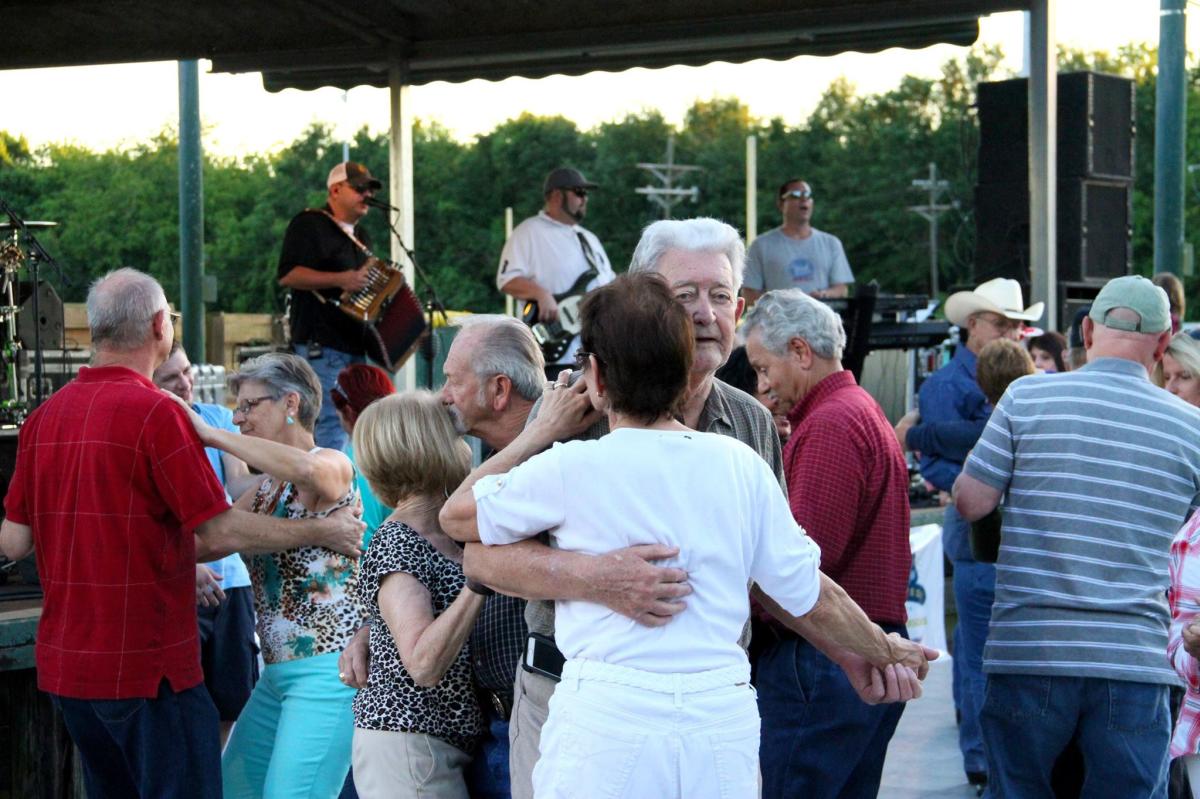 Carencro is home to the Carencro Sports Complex, where a variety of sports events are held year-round on regulation fields. Next door, Pelican Park hosts outdoor sports leagues.
We love to dance in Lafayette — hey, it burns calories too! Put on your dancing shoes and enjoy local Cajun and Zydeco bands performing at Pelican Park's Mercredi Show. The fun happens on Wednesdays, spring and fall. 
Where to Stay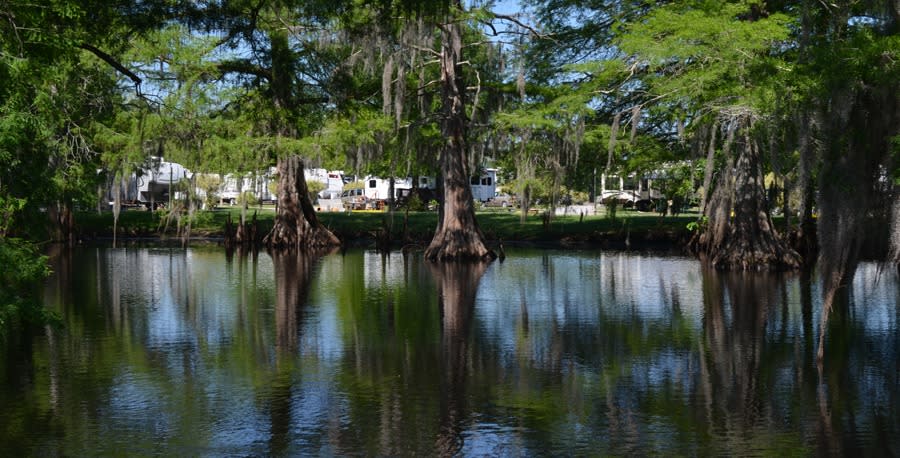 There are numerous national brand hotels located along Interstates 49 and 10. For those driving RVs, Bayou Wilderness RV Campground on the east side of I-49 offers a shaded property with many amenities.
Famous Carencro Natives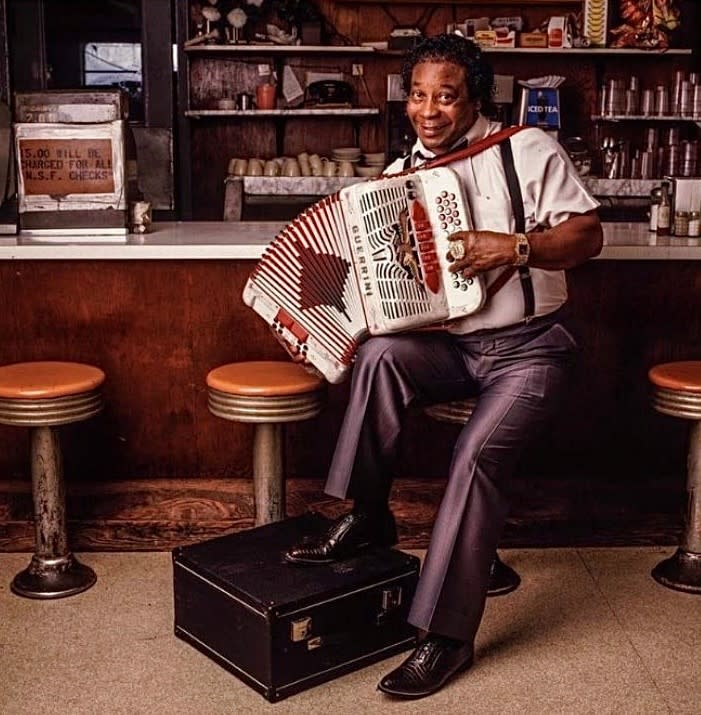 Famous Carencro natives include singer and songwriter Marc Broussard and New England Patriots football star Kevin Faulk.
Remember the Von Trapp children singing "So Long, Farewell" in "The Sound of Music?" How about "Step in Time" with Dick Van Dyke in "Mary Poppins"? Carencro native and film choreographer Marc Breaux created these iconic scenes with his wife Dee Dee Wood, among others.
And if those famous men weren't enough for Carencro's bragging rights, musicians Rockin' Dopsie, Aldus Roger, and Fernest Arceneaux all called Carencro home.